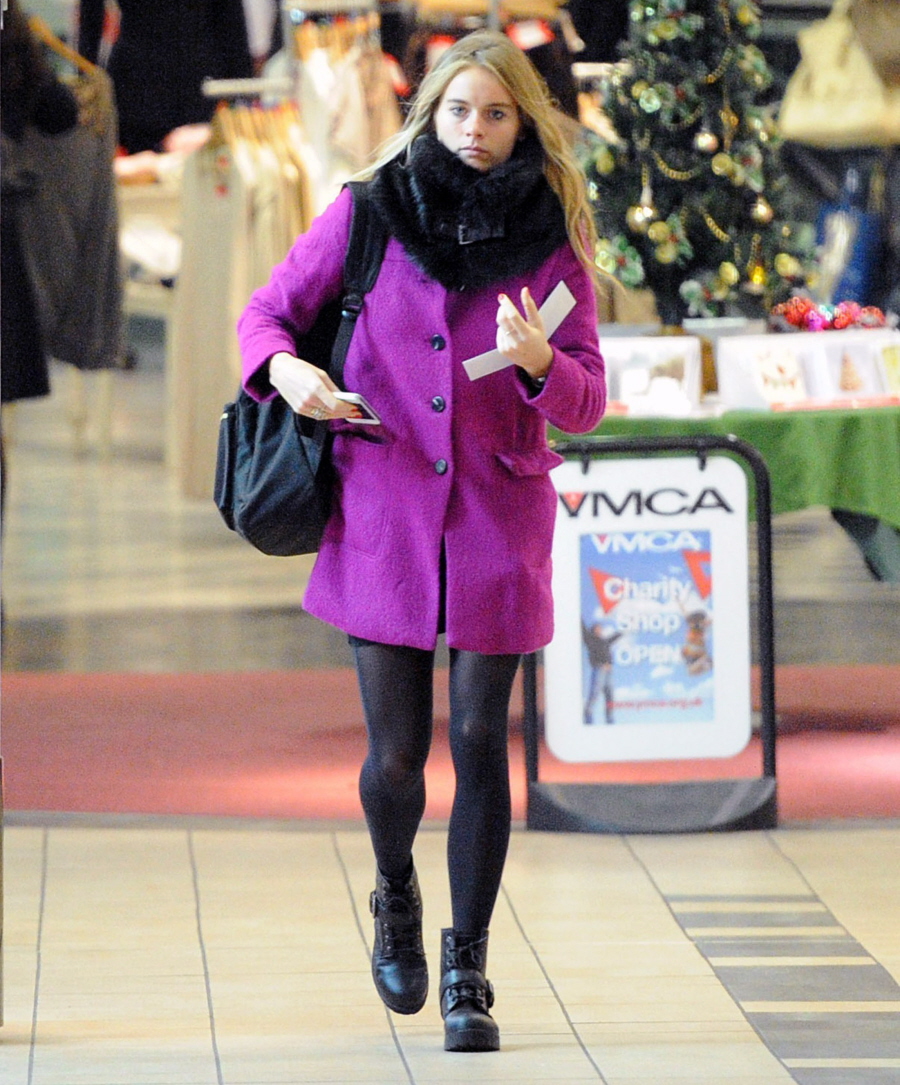 I'm so happy that Cressida Bonas has started getting pap'd on the reg. I know that's somewhat passive-aggressive of me (who would wish the paps on their worst enemies?), but I just want new photos of Cressida. More Bonas! Huzzah. Anyway, these are some new pics of Cressida from Tuesday – she was out and about in London, presumably doing some Christmas shopping. Maybe she was shopping for her lover Prince Harry, who should be home soon enough after his Walking with the Wounded South Pole trek.
Will Harry and Cressida get to spend any time together on Christmas day? Will Harry propose over the holidays? Will we call her Princess Cressida? Well, even if they get married, she probably won't be Princess Cressida because that will turn Duchess Kate into The Incredible Hulk. It's more likely that if and when they marry, Harry will get a new title, something like "HRH the Duke of Puffenstuff" and Cressida will become HRH Cressida, Duchess of Puffenstuff (and we'll end up calling her "Duchess Cressida"). Perhaps the title would be "Earl" something, like Earl Ginger-Biscuit and Lady Ginger-Biscuit. Sorry… I just get super-excited talking about titles and such. I'm putting the cart before the horse, I know. I mean, Cressida hasn't even had "princess training" like Duchess Kate needed. But according to Life & Style, Cressida's "princess boot camp" has already begun. My Daily UK has a funny take on L&S's story – I think L&S was basically like "Cressida needs to stop drinking and wearing scrunchies" and My Daily took it to a funny level.
Hold the phone – Cressida Bonas is going to princess boot camp, Life & Style magazine claims. The young socialite is no Kate Middleton in the royal family's eyes and they're apparently keen to put her through her paces before Harry gets down on one knee.

According to reports, Cressida has already been forced to give up her career as a dancer and find herself a stable, more princessy profession. Perhaps something in the accessories department at Jigsaw a la K-Middy? But, just three days a week, mind – she's got to have plenty of spare time for her prince. The Palace are said to pretty put off by Cressida's party-loving antics, and we imagine princess boot camp is a bit like rehab for the blue-blooded meets the military. The Princess Boot Camp program likely includes:

1. Alcohol abstinence training
It would be entirely dubious and highly embarrassing if a princess were ever to get squiffy, so one must educate one's self in the art of champagne preservation. The aim? To ensure one crystal flute of bubbly lasts an entire evening, dear.

2. Posture practice
There shall be no slouching in the royal household. Therefore, twice daily shall one complete an obstacle course strewn with corgis through which one must avoid stepping on while balancing a copy of Horse & Hound atop one's head.

3. Waving endurance exercises
If one is to become a real princess one must strengthen one's wrist. One shall wave continuously for three hours and 45 minutes per day. While smiling.

4. Scrunchie burning
Princesses do not wear scrunchies, or dungarees, or any other Nineties retro garments. The aforementioned will be burnt and one has to watch without crying.

5. Russle & Bromley, Hobbs and Whistles appreciation
As one ascends into the heavens royalty one may only wear the previously noted high street fashion brands. Learn to love them or suffer the consequences (remember that time your dungers ended up on a bonfire?)
Basically, Cressida will need to abandon all of the little things that make her who she is, like the scrunchies and the years of dance training and the drinking out of wine bottles. Is she ready for that? Eh. Here's my fear – that Harry (and the Palace) will scare her off. We shouldn't be using Middleton Criteria for Cressida's Princess Lessons. Kate had her eye on the prize since she was like 18 years old. She spent years "training" to get the ring and live this life, and one day, it will all be hers. Meaning, Kate will be Queen (unless the monarchy is abolished, which… I mean, it could happen). Cressida is different and different things will be expected of the girl who married the spare. Cressida isn't going to have to give up everything, you know?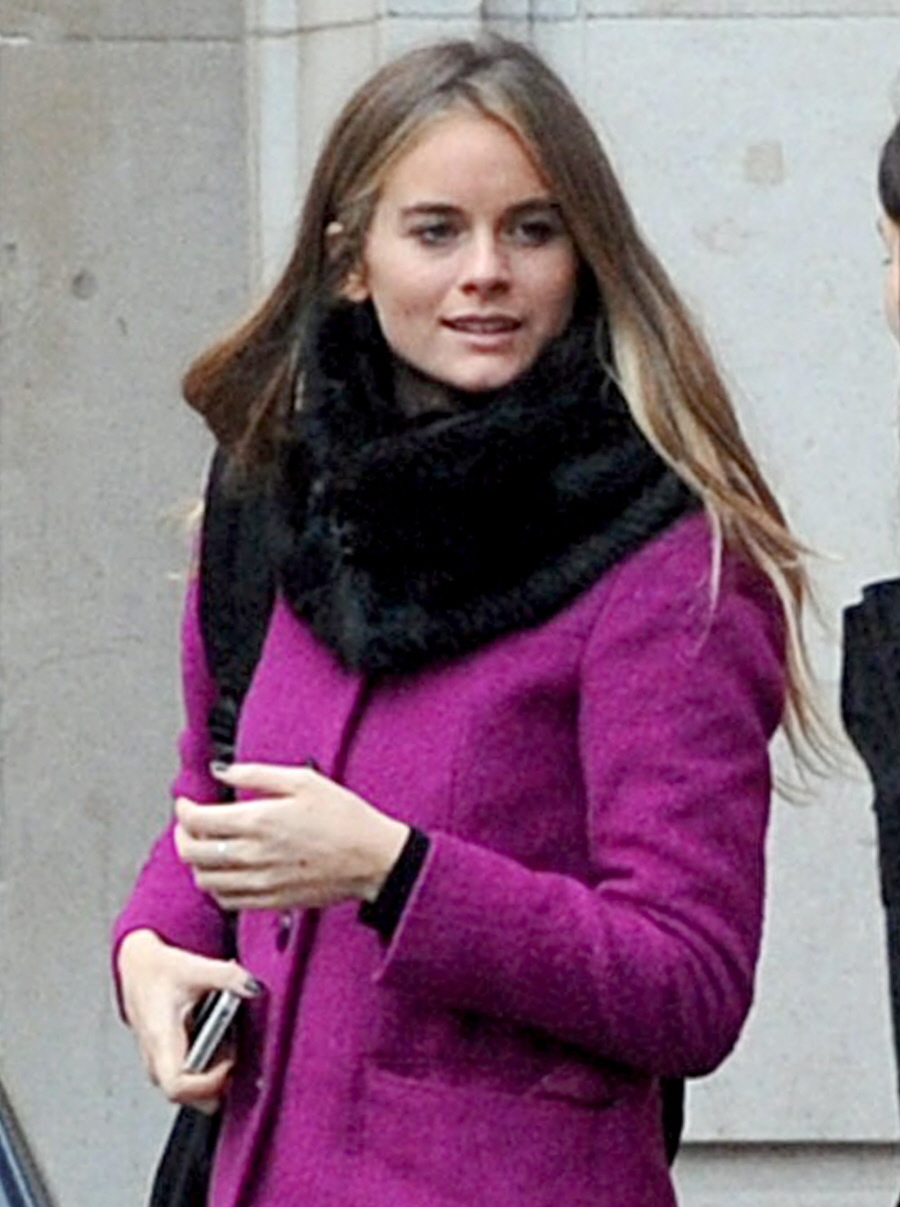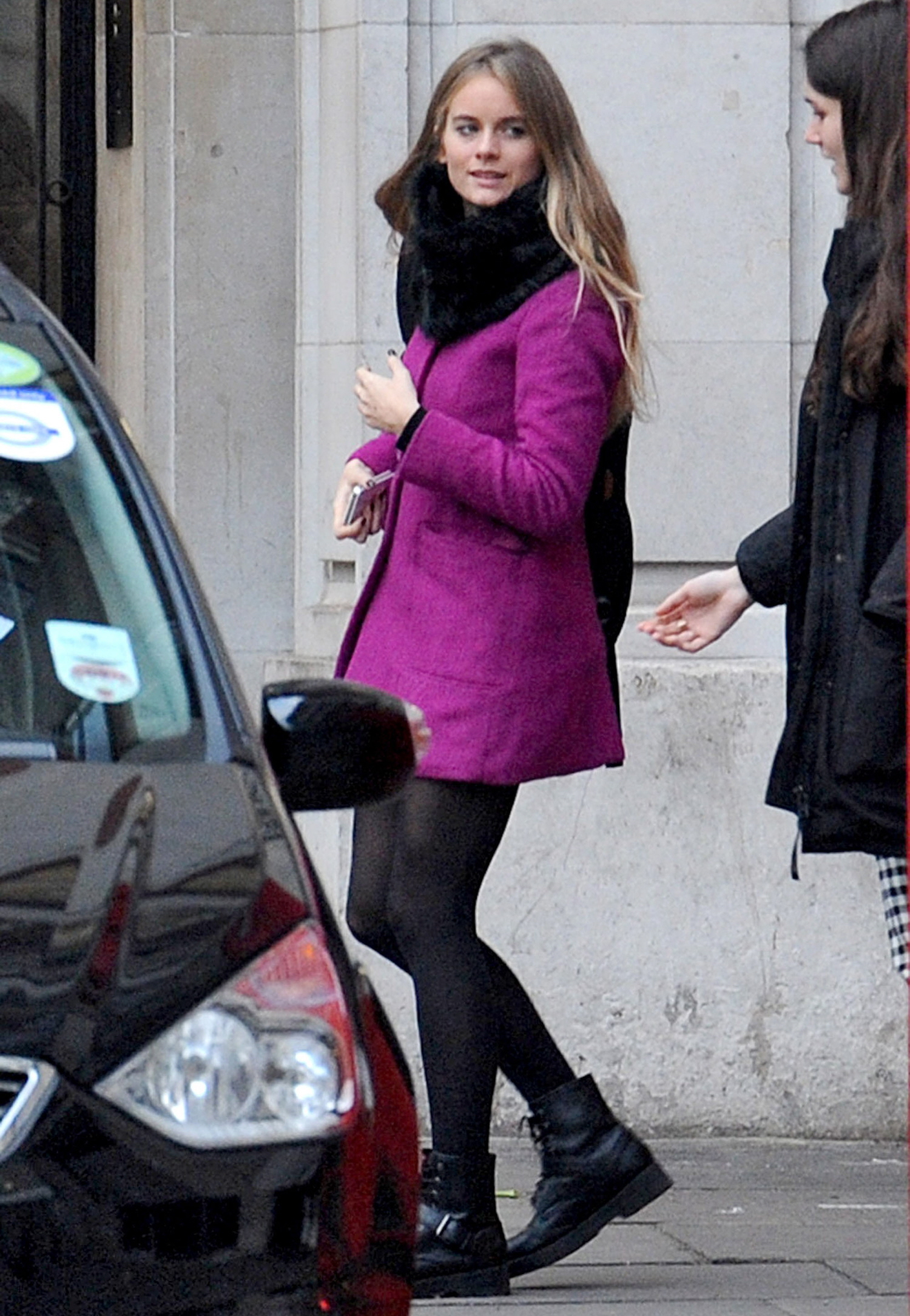 Photos courtesy of Fame/Flynet.