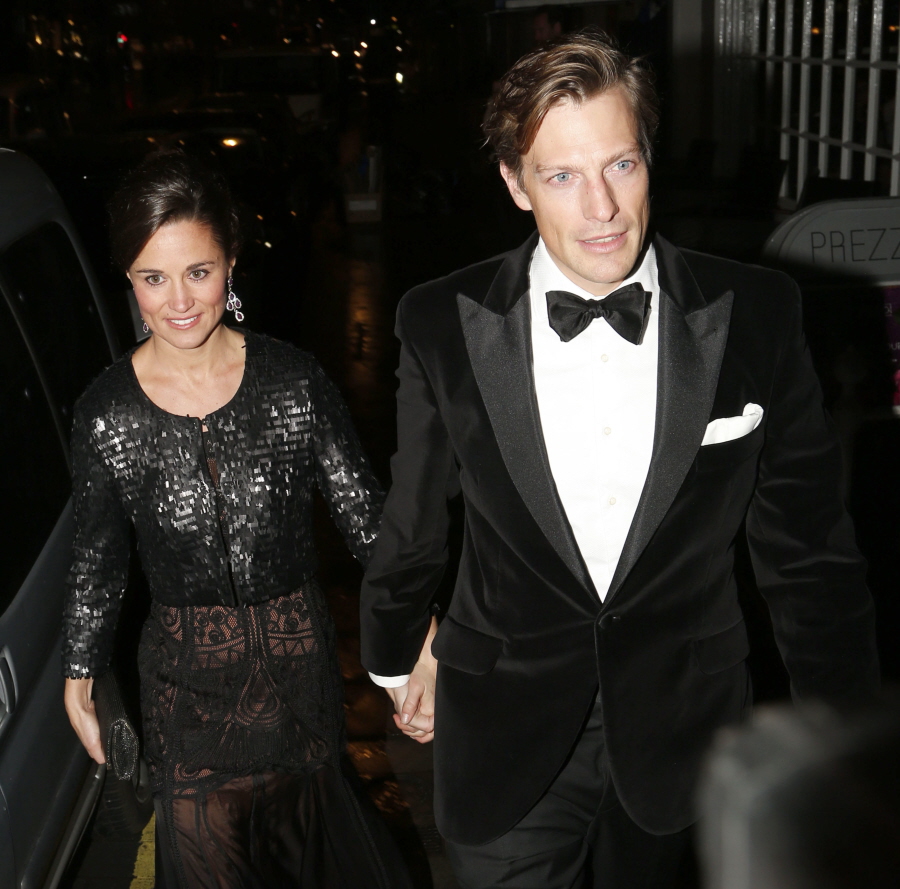 Engagement rumors have been swirling for months now and now it looks like it's finally happened. Pretty much as soon as Pippa Middleton and Nico Jackson hit the three-month mark in their relationship, the UK tabloids have been trying to marry them off. I think in reality… Nico and Pippa have been together for about ten months, although Us Weekly claims that they've been together 15 months. No… that's not right. Nico Jackson is some kind of "banker" with a job in London, and personally, I've always thought he was probably more like Pippa than people were willing to acknowledge. Nico has some uptradey in him too, and he seems eager to associate himself with the Middletons and, by extension, the royal family. Anyway, now Us Weekly claims that the engagement is real and they've been celebrating in private:
Well, we already know she can rock a white dress! Pippa Middleton — who very nearly stole the spotlight from sister Kate Middleton at her wedding to Prince William in 2011 — is set to walk down the aisle herself in 2014, sources reveal in the new issue of Us Weekly.

The British event planner's boyfriend, banker Nico Jackson, popped the question during their early December trip to India's Oberoi Amarvilas, insiders share. (Oberoi Amarvilas is a five-star resort, with views of the famed Taj Mahal.)

"It was exactly how he planned it," one source tells Us of the proposal. "Very romantic and grand!"

Together for 15 months, the couple were first rumored to be engaged back in September. Those rumors were false, but the two were clearly smitten. They even engaged in some PDA at the 50th anniversary party for Annabel's nightclub on Sept. 27.

Since the engagement, Middleton, 30, and Jackson, 36, have been celebrating their happy news in private. A source says they plan to spend Boxing Day (Dec. 26) at her family's Bucklebury estate before heading to the Alps for vacation in the new year.
If it's happening, then good for them. Announcing an engagement was one of the pieces of advice given to Pippa by those dishy NYT "sources" who went on record to bitch about Pips. One of my favorite quotes from that July piece: "He is not an earl or duke, which would be better. But he will do just fine." This is part of the re-branding of Pippa after she spent much of 2013 as a #PippaTips punching bag, failing at book-writing and column-writing and advice-giving and just seeming too eager for the spotlight. The rebranded Pippa is quieter, less spotlight-seeking. The rebranded Pippa is an in-demand columnist (ha). The rebranded Pippa has a fiancé!
You know what will happen now? Pippa will get to plan her wedding and now she'll be a "wedding advice columnist" and she'll probably get another book deal to publish advice like "Many brides like flowers at their weddings." And "A veil is a great accessory to a wedding gown." #PippaWeddingTips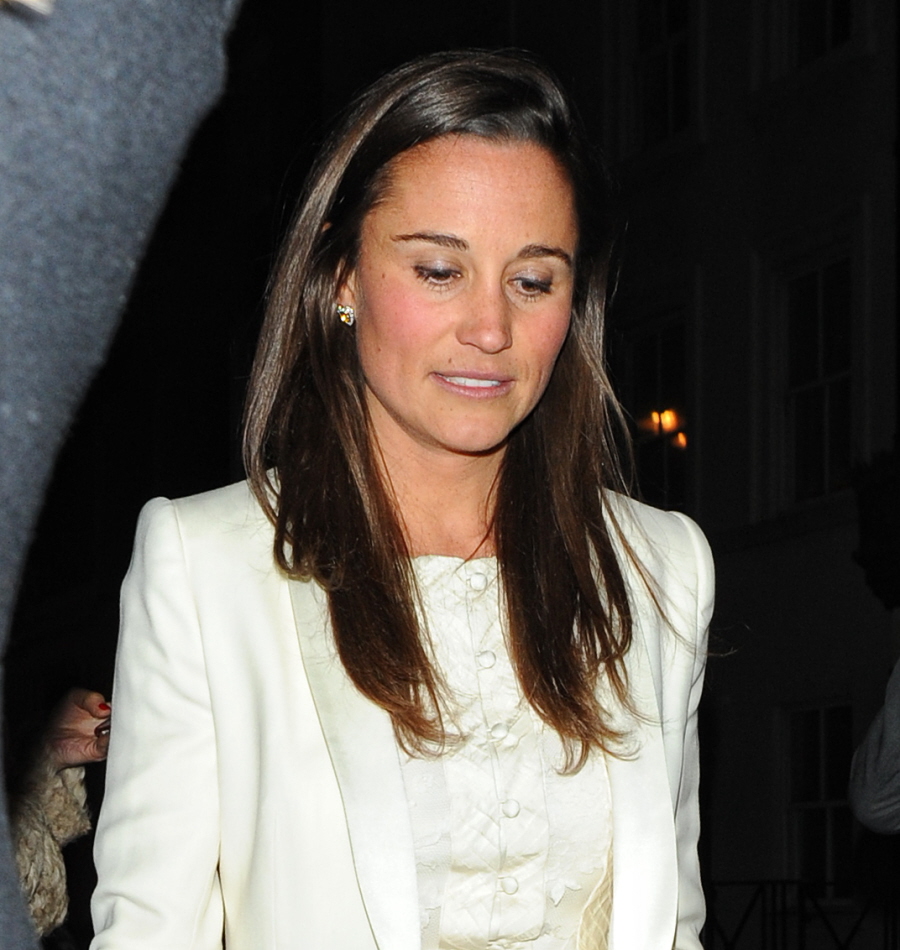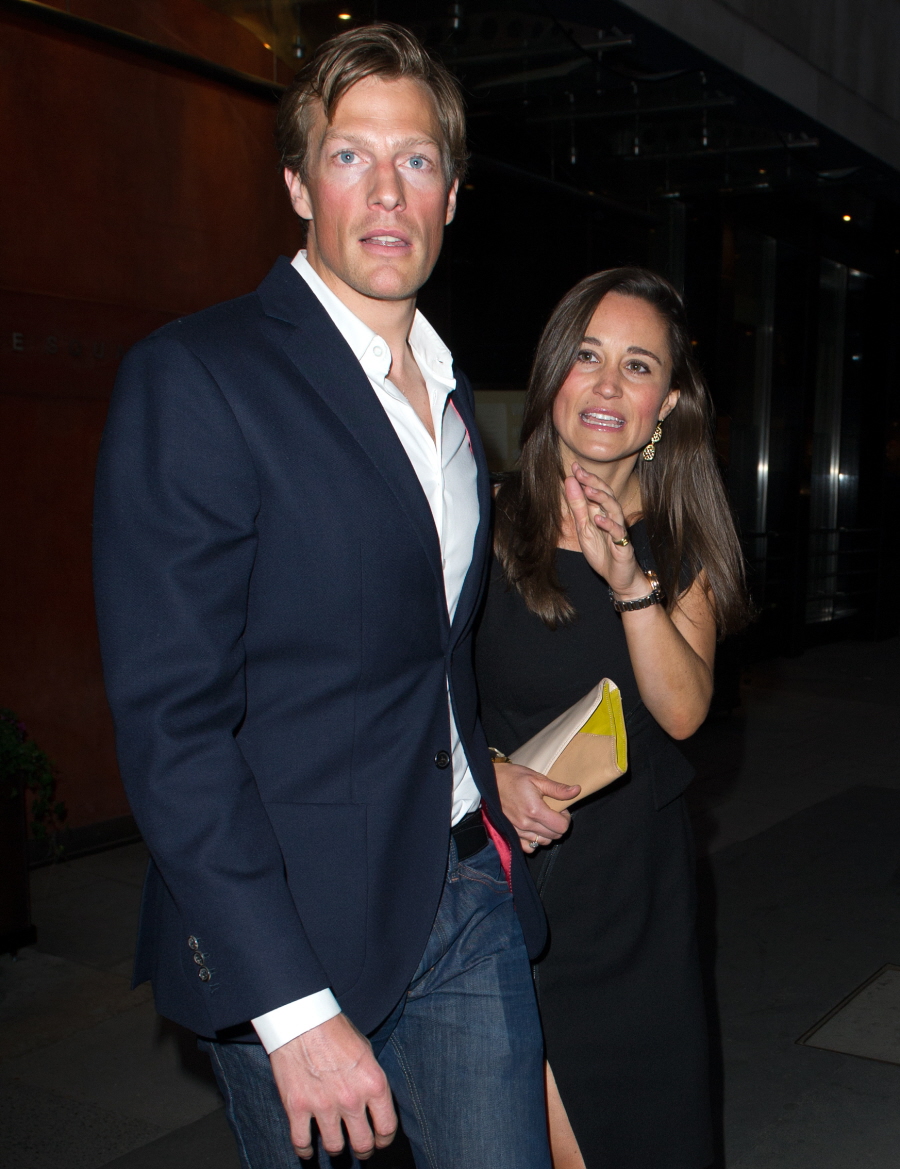 Photos courtesy of WENN.