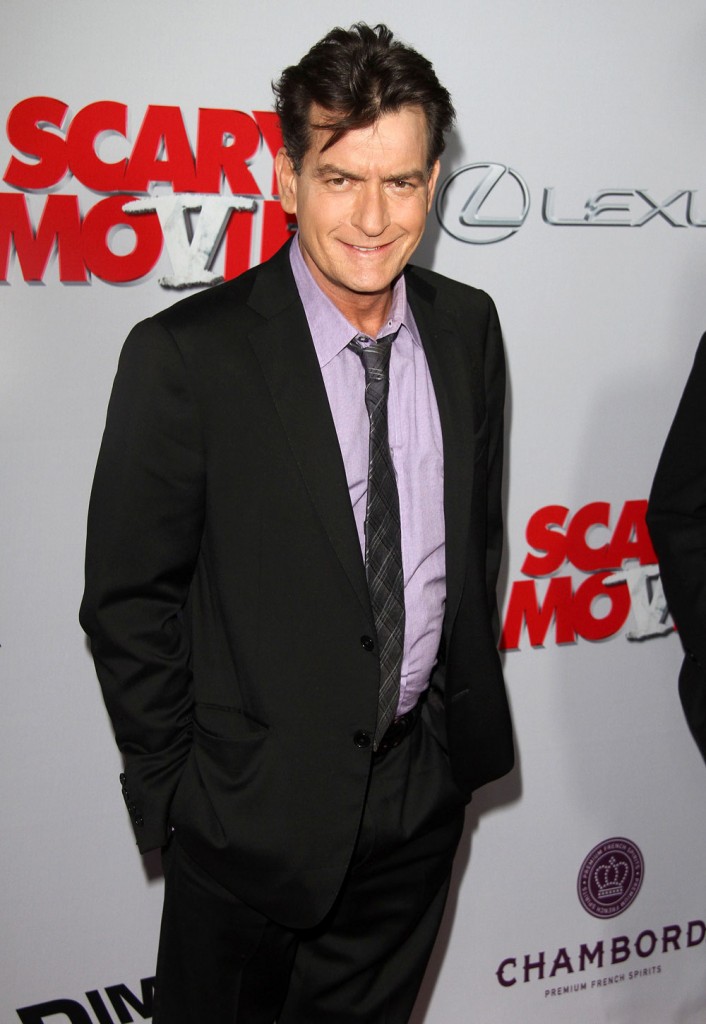 Charlie Sheen has had dozens more chances than he deserves. He's a drug addict and an abuser, but as long as people keep watching him, and as long as he keeps bringing in money, he's going to be hired to front television shows. Back in early 2011, Sheen, then the highest paid actor on television, was fired from Two and a Half Men. You know about his incredible meltdown to follow, the likes of which a US audience had never seen before.
About a year later, Charlie seemed to have stabilized somewhat when he got his own show, Anger Management, on FX. Fast forward to now and Charlie is again having problems. We just heard yesterday that all of his advisors have either quit or were fired. There's news that Charlie halted production on Anger Management for "laryngitis," which seems to be code for "drug abuse and paranoia," or worse. It all sounds very familiar. Here's more:
Charlie Sheen was forced to miss work for two days last week, and only put in half-days of filming Anger Management this week because the self-proclaimed warlock has contracted a nasty case of laryngitis, RadarOnline.com is exclusively reporting.

"Filming with Charlie came to a halt last week for two days because he had come down with a nasty case of laryngitis. He was unable to talk at all last week, and has only worked half days this week because Charlie's voice isn't 100 percent," a source close to Sheen told Radar.

"It has essentially shut down production because Charlie is in all of the scenes of the FX show."

Counters another Sheen insider, "The reason he got laryngitis is simple. Charlie has been partying non-stop ever since Brett came onto the scene.

"There is a constant stream of cars coming and going from his Beverly Hills estate. It's the same pattern of behavior that led to the infamous 2011 meltdown."

It's the latest setback for the mercurial actor, after three of his most trusted advisers quit their respective posts last week, amidst concerns about Sheen's new relationship with porn star, Brett Rossi.
So Charlie has no one around him except a porn star who is striving for a luxury lifestyle by replacing Charlie's management team and running his life. I think it's just a matter of time before he loses this show too, not that I care. I just feel sorry for Charlie's kids, particularly his four year-old twin boys with fellow addict, Brooke Mueller. Radar Online had a story yesterday claiming that Brooke's bid to win back custody of the twins had a setback when some kind of "evidence" was presented to the judge "regarding Brooke's treatment that contradicts what she had told social workers." Brooke lied, how surprising. The boys are currently under the guardianship of Brooke's brother. I hope he's getting random drug tests too.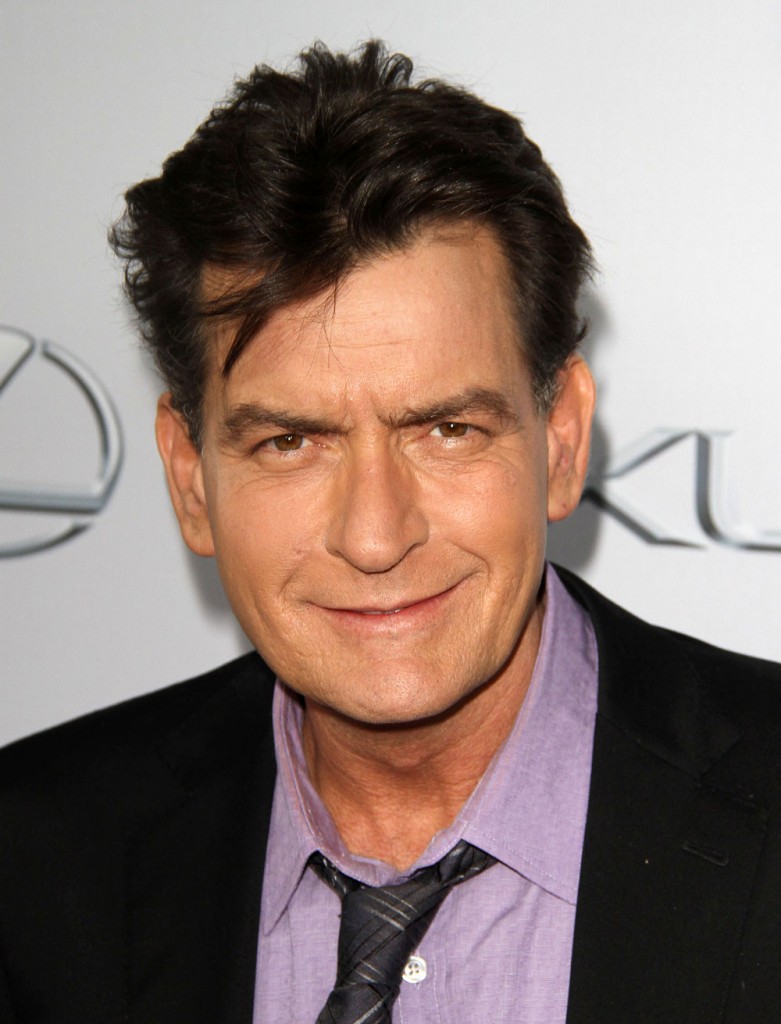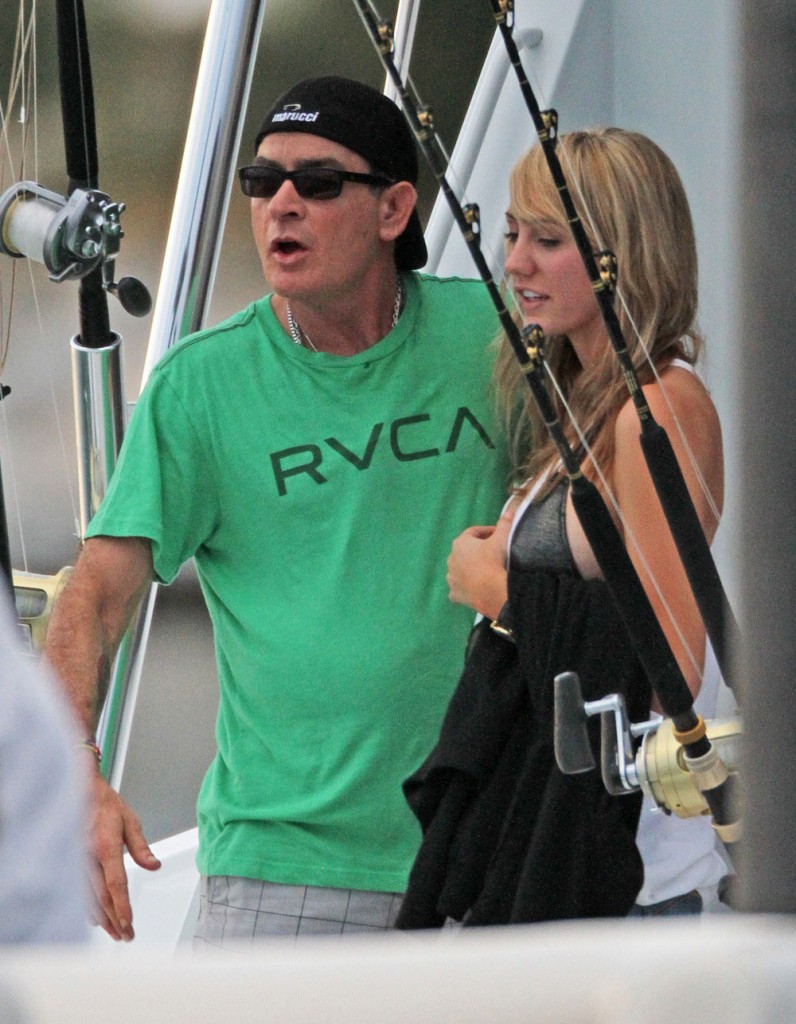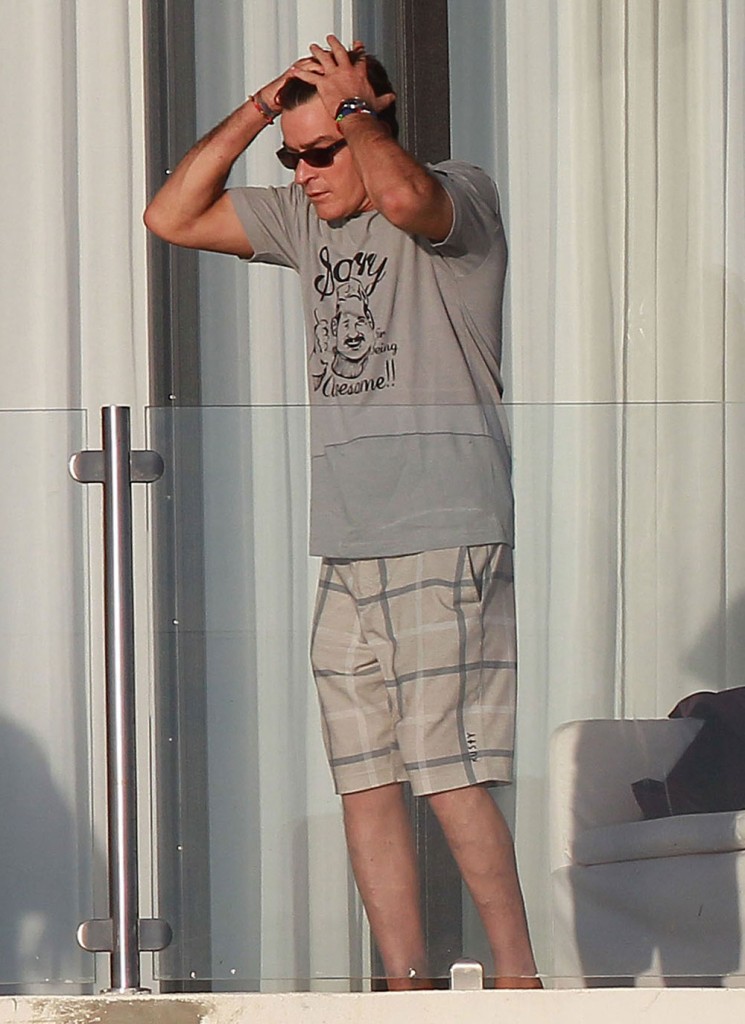 Photo credit: FameFlynet