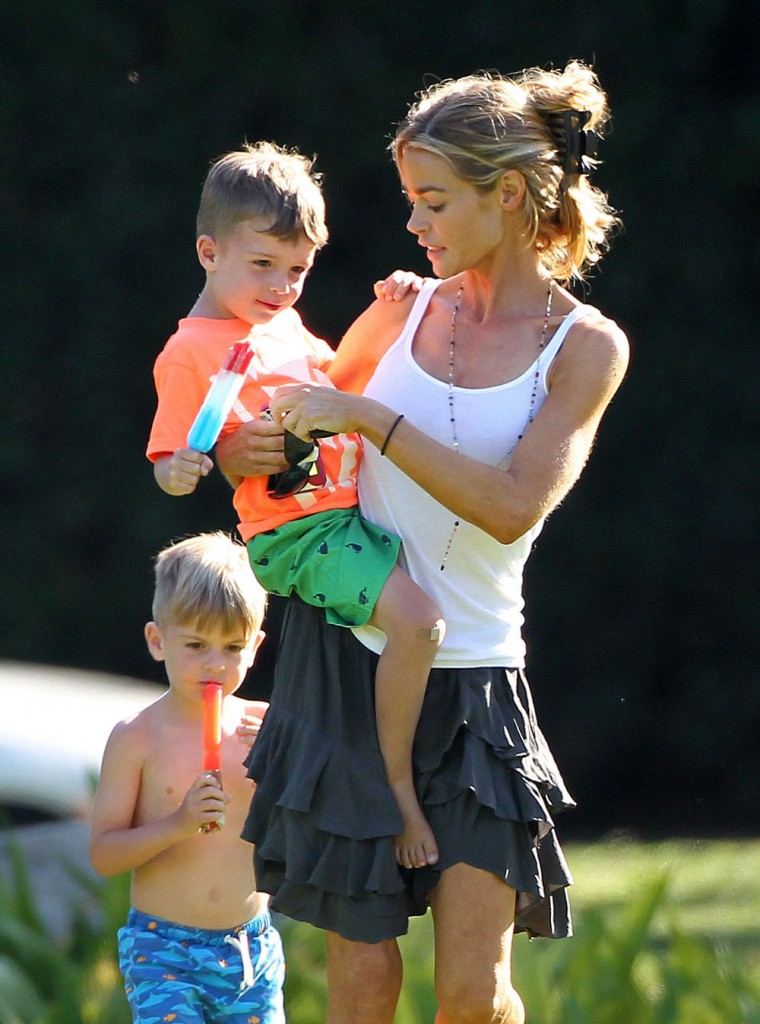 While Charlie Sheen is burning all his bridges with a crack torch and his ex wife, Brooke Mueller, is fudging the facts of her drug treatment, as addicts are wont to do, their twin four year-old boys may be placed in foster care. Radar has run several exclusives on this sad story, and claim that Bob and Max are in "very serious danger of being placed in foster care."
Someone gave evidence to Child and Family Services that Brooke didn't tell the truth about her treatment, and that her brother, who has been appointed temporary guardian, backed her up. Prior to this latest development, Brooke was set to be named guardian by Christmas. Depending on the outcome of the DCFS investigation, the boys may end up in foster care, unless Denise Richards comes back into their lives. More on that in a moment. First here's the information from Radar's source:
"There is a very real possibility that Bob and Max could be placed in foster case because evidence was also uncovered regarding their temporary guardian, Scott, that is riddled with glaring differences in version of events," a source close to the situation tells Radar exclusively. "The department is taking this very seriously, and are considering recommending the boys be placed in foster care, pending the outcome of the investigation."

"Charlie can't get custody of the boys, even if he were to have round the clock nannies because of his past behavior," the source explains. "Brooke's parents won't be considered. It's such a sad situation, but the safety and well-being of the boys comes first. Such drastic action wouldn't be taken unless it was necessary, and sadly, it is."
Radar has an update to this story with the detail that the judge requested an administrative hearing following the DCFS investigation into these claims. It sounds like it's unknown when the investigation will be finished.
Of course Brooke feels persecuted and thinks this is so unfair. A source tells Radar that Brooke "truly believes the authorities are out to get her and to make an example out of her. The harsh treatment she is getting is because Brooke believes she is a celebrity and was married to Charlie Sheen, who as everyone knows, has been extremely critical of DCFS." She was called an unfit mother by the custody judge six months ago, while in her 21st stint in rehab. It was just May when the judge read a "shocking" report about the conditions in her home and placed the boys in Denise Richards' care. This has everything to do with her history, which has more than likely been overlooked because she is rich and was married to a famous person. If anything she got many more chances at custody then she would have as an average person, likely to her boys' detriment.
After learning that DCFS may put the boys in foster care, Denise Richards contacted the agency and said that she would be willing to take the boys in again. About a month ago, Denise wrote a heartfelt letter to DCFS saying that she could no longer care for the boys due to their behavioral problems. The boys were sometimes violent and having them in her home put her daughters and pets at risk. Denise also stated that she tried to get the twins professional help, but did not have the authority to do so and was blocked by Brooke.
Maybe if Denise gets custody again she'll be to get the boys the treatment they need. That seems to be a condition of her offer. Radar's source claims that "If the boys were to come back to Denise, she said they would have to be properly tested and assessed for their behavioral issues. She never wanted to give the boys up, but Brooke refused to allow them to be seen by doctors." I hope it's not too late for them. This is just a depressing story all around, with Denise the one bright spot. Denise deserves so much credit in this situation, she has shown time and again that she is thinking of the children. She seems to be the only one.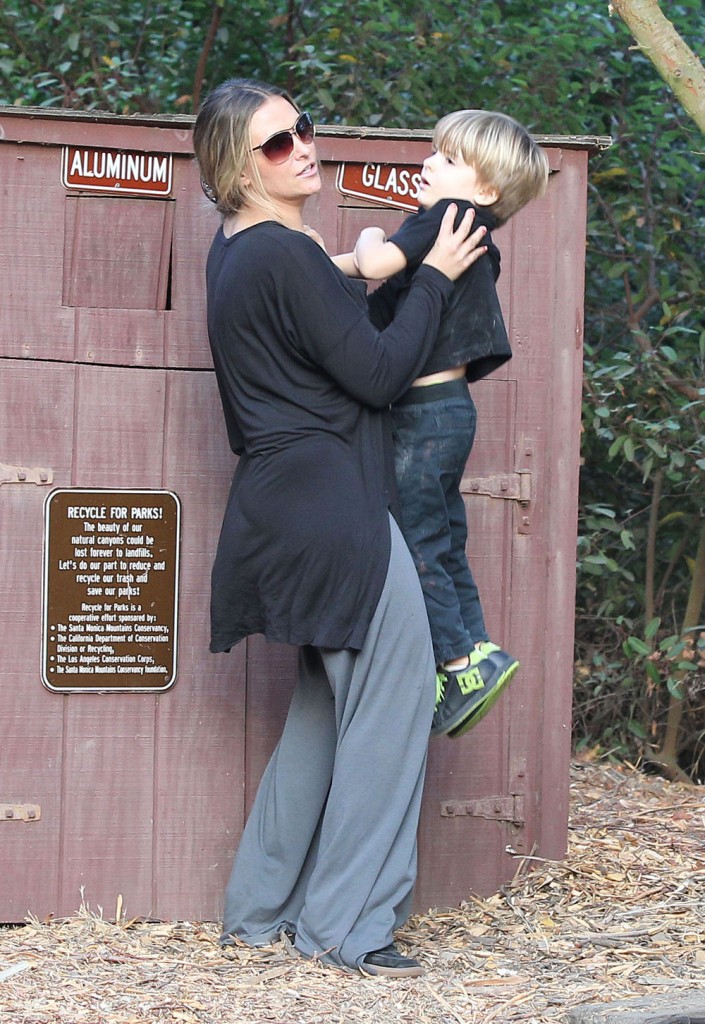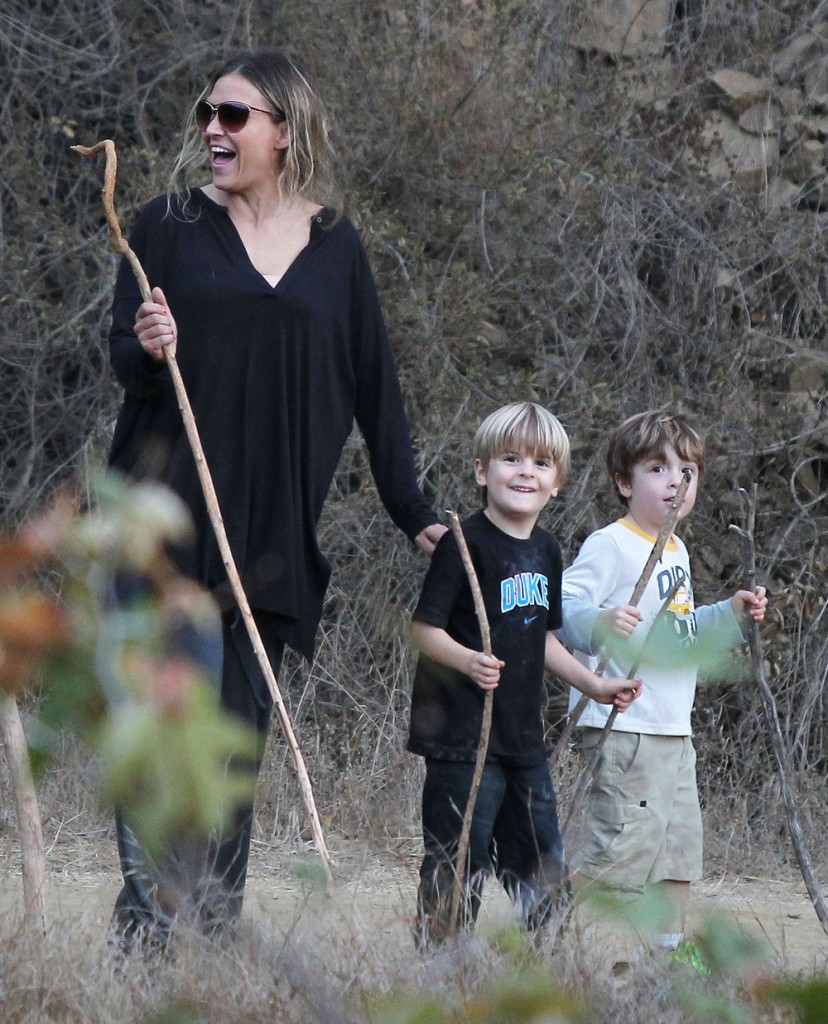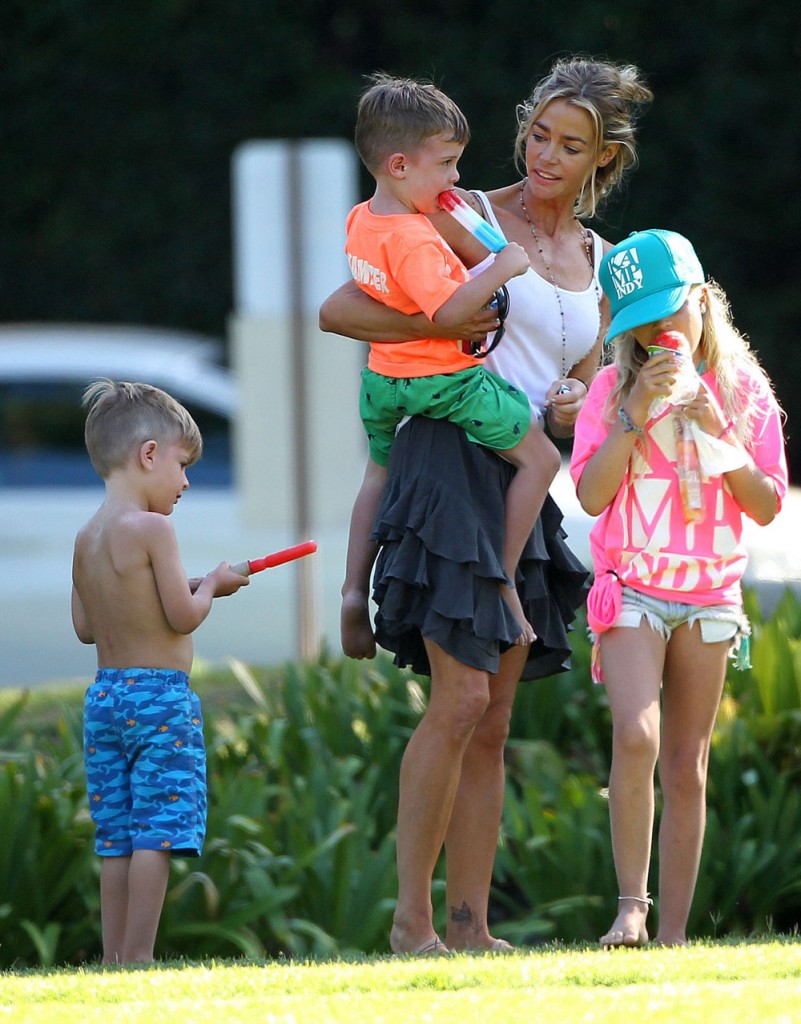 Brooke Mueller is shown out with the boys on 11-15. Denise is shown with the boys on 7-25 and with her daughters on 12-5. Photos of Denise at The Grove are from 6-13-13. Credit: FameFlynet and WENN.com