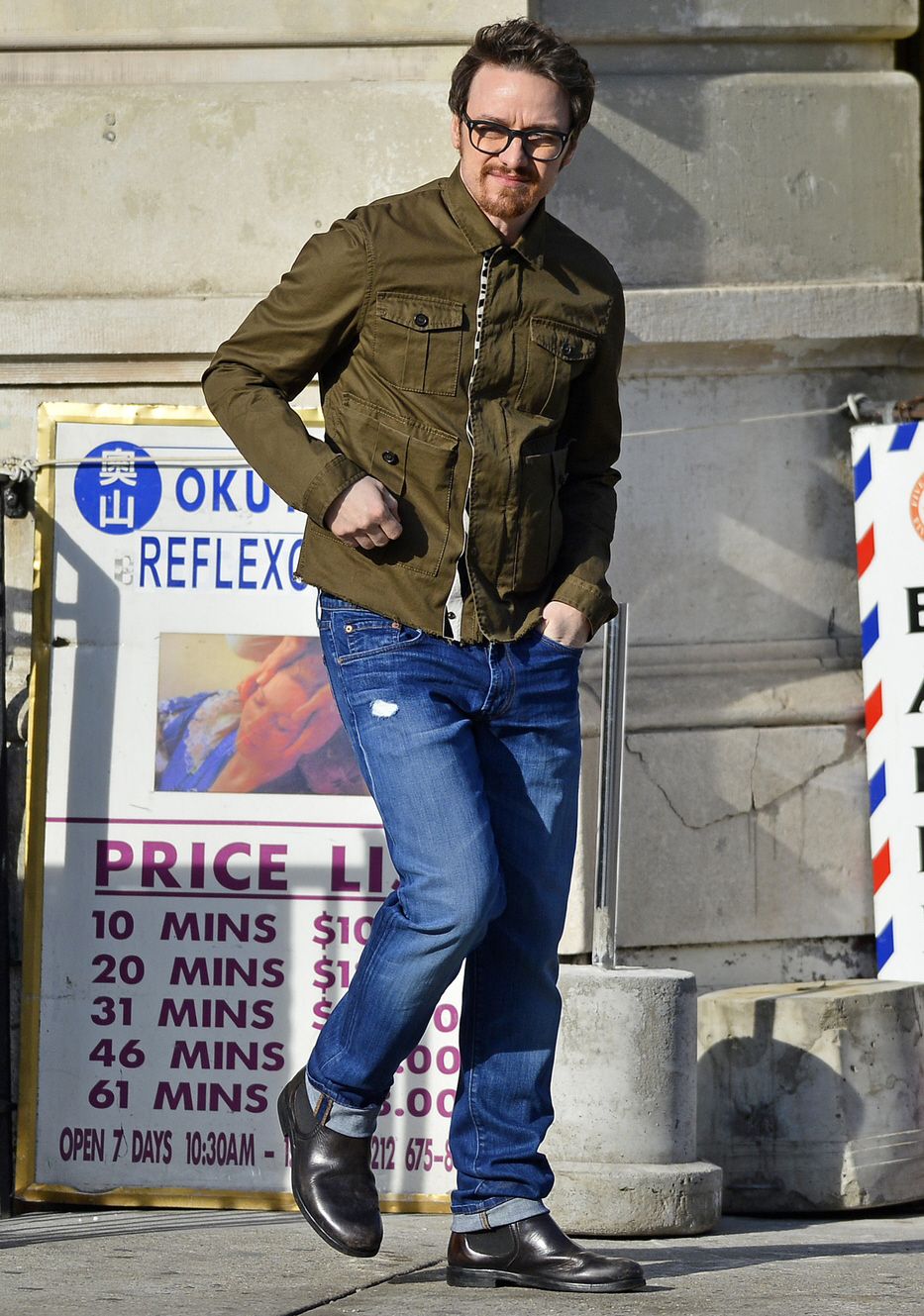 For a special Christmas Eve treat, I thought you would enjoy a good eye-snog with a bespectacled James McAvoy. I'm not sure I remember ever seeing James with glasses – they suit him, right? And it's not just because I love his frames (HOT!) or because I have similar frames (twinsies!). It's like… Scottish Clark Kent. He's hot and nerdy with the glasses, and then he'll whip them off and you'll be like "OMG, Super-Scotsman!"
James was photographed in NYC last Friday, wandering around. I have no idea what he was doing in the city – perhaps some promotion for Filth, although I think it's going to be a while until we Americans get to see it. Filth is out in Europe, though, and James has gotten rave reviews and he's even been winning awards (yay).
Next up for James is The Disappearance of Eleanor Rigby, which doesn't even have a release date, and X-Men: Days of Future Past, which comes out May 2014. James once again plays the young Professor X, and according to a recent interview Patrick Stewart gave, it seems the young Prof. X and old Prof. X come face-to-face in the film. Stewart said: "James and I come not just face-to-face, but nose-to-nose almost. When we shot that scene, it was James's first day of work on the movie, and it was my last day. So I was saying goodbye to X-Men, and he was saying hello." Unfortunately, Ian McKellen didn't get any screen time with his younger version, Michael Fassbender. You know Ian would have loved that.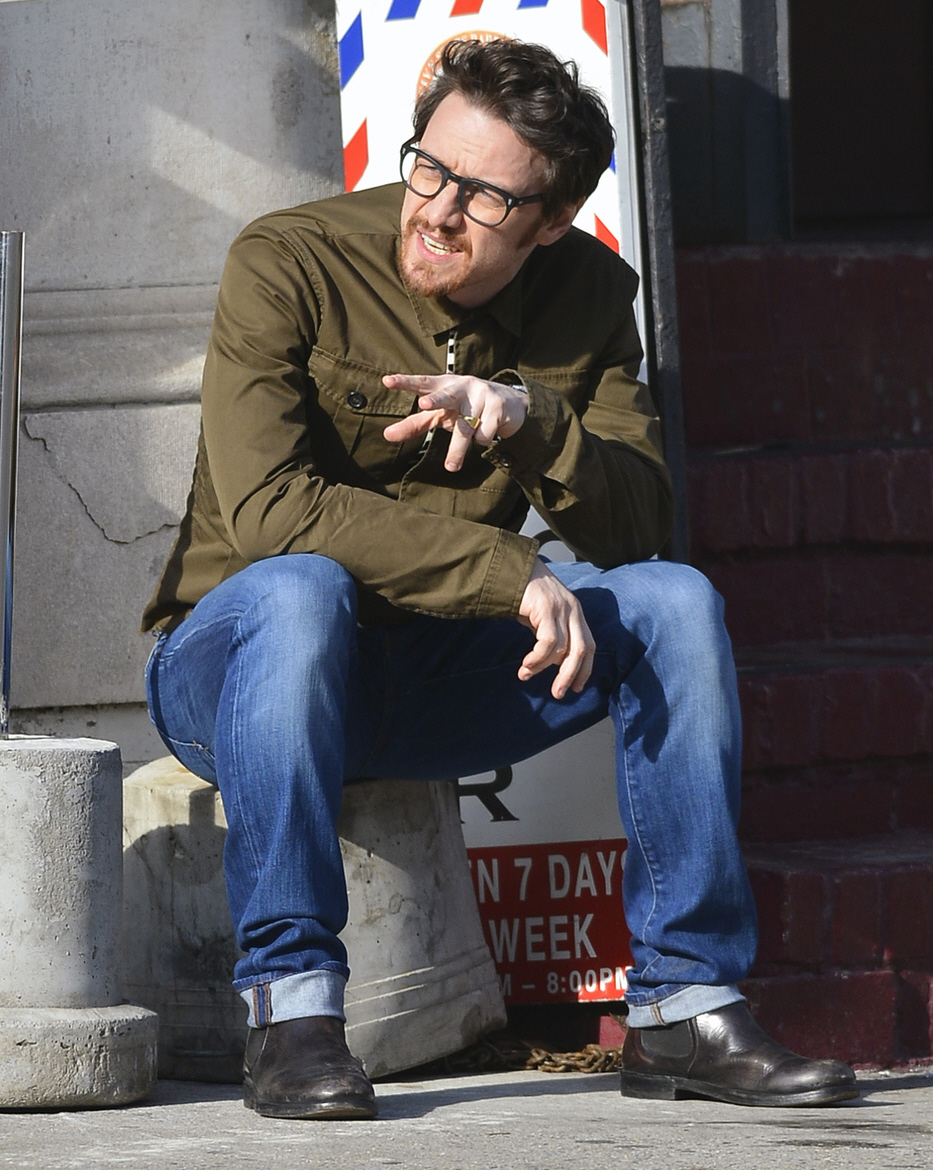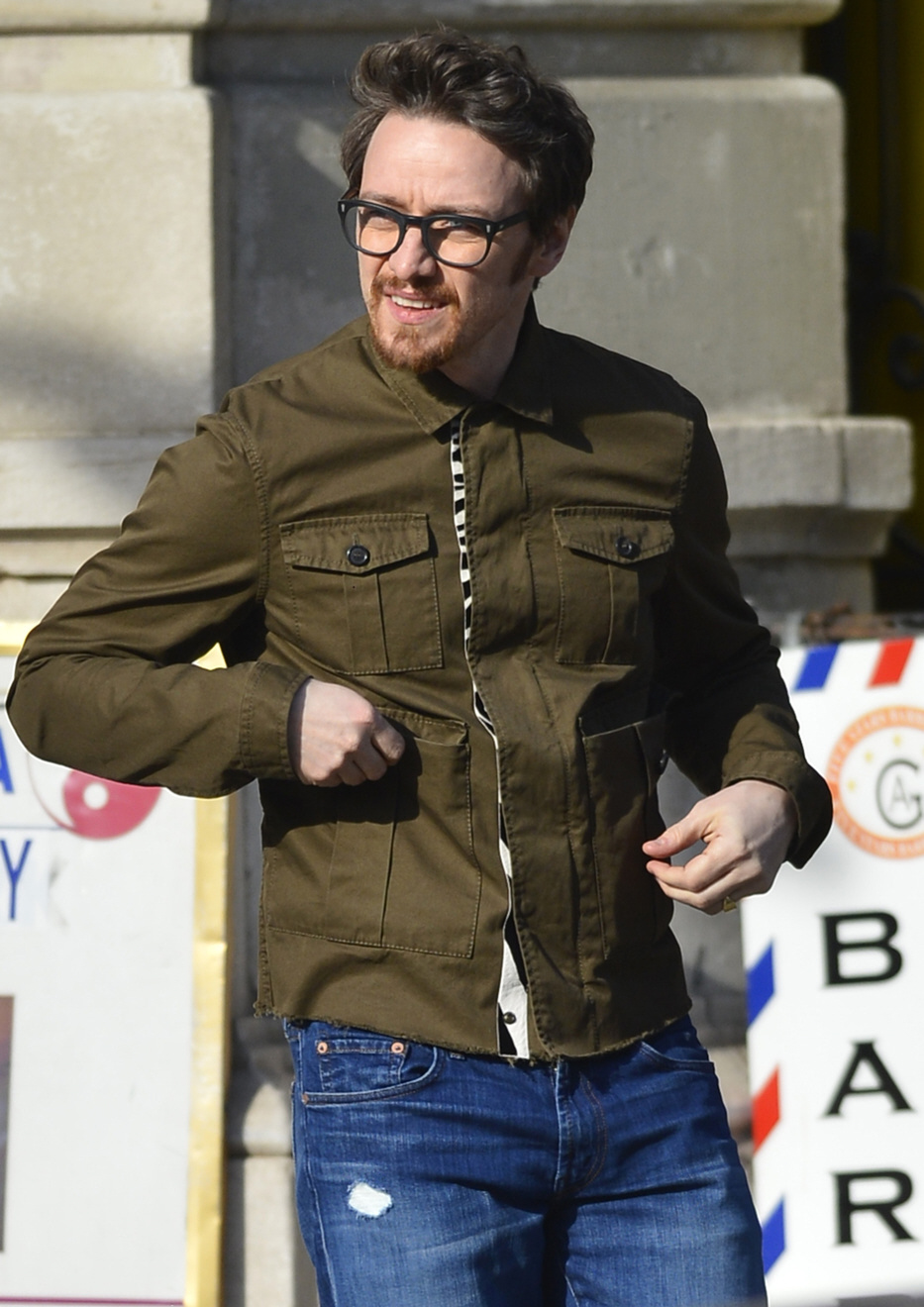 Photos courtesy of Pacific Coast News.