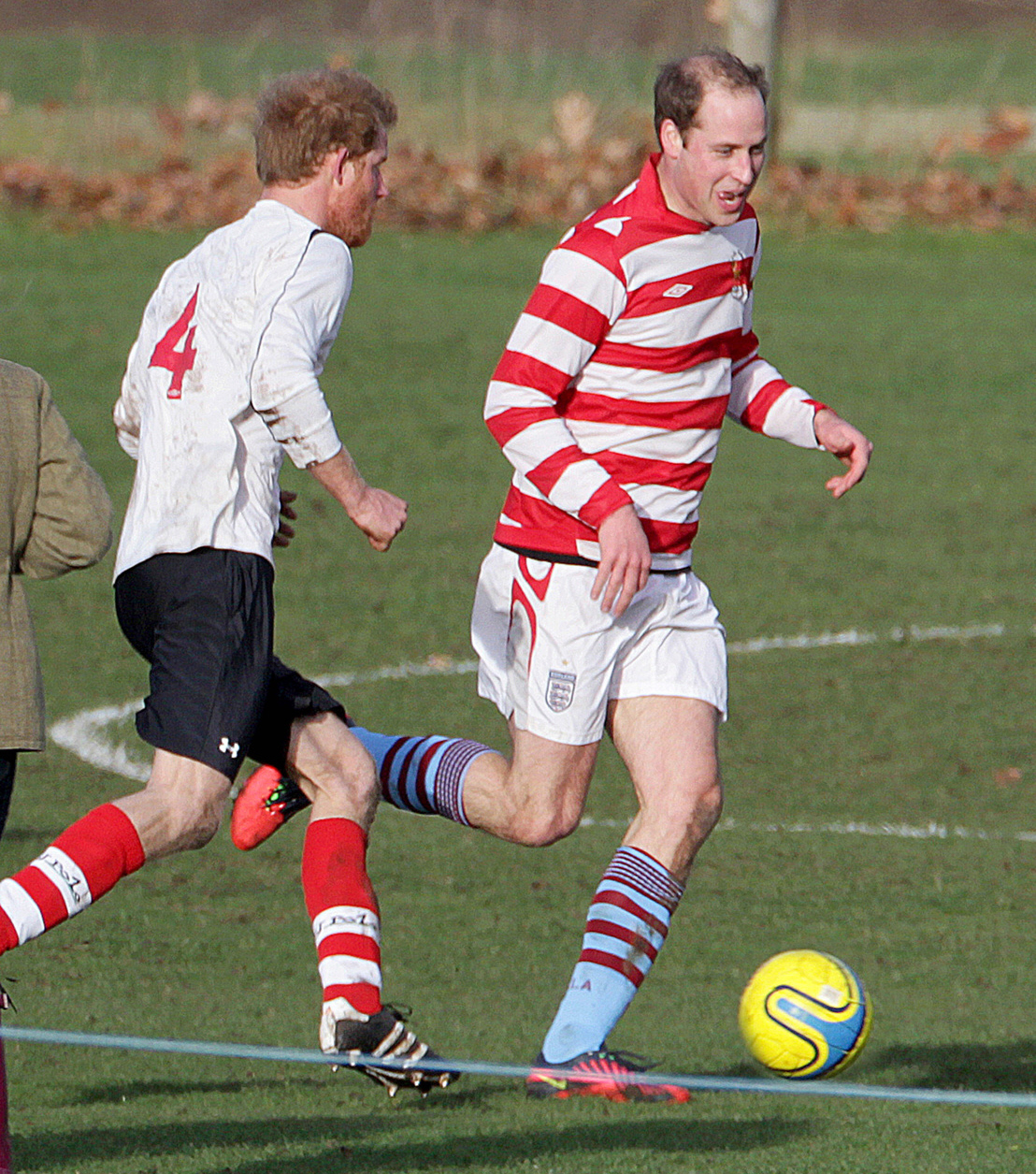 Here are some photos of Prince William and Prince Harry spending some time on Christmas Day playing a game of football/soccer with some friends at Castle Rising. William was on Team Stripes and Harry was on Team Solids, it seems. Harry still has his ginger beard, which he grew out during his South Pole adventure. What I'm getting from these photos: one, William apparently wanted to spend part of his Christmas away from Kate and baby George. Two, that Harry is balding too, just not as noticeably as William. And that both the princes have nice, muscular legs.
There are also some photos of the royals going to church on Christmas morning – you can see the photos here. No Prince George, but Duchess Kate wore a tartan Alexander McQueen jacket and a jaunty green velvet hat. Very Christmas-y. Apparently, Kate greeted the Queen with a kiss on the cheek too, which is nice. When asked about George's first Christmas, she apparently told well-wishers that George had been more interested in the paper than the gifts, which sounds about right. Next year, George will be more into the boxes than the gifts too.
Us Weekly had a run-down on the Royal Christmas Itinerary and it was enough to give me a contact buzz from all of the formality and liquor. The royals exchange gifts on Christmas Eve during tea time… and then spend the rest of the evening getting hammered on gin and tonics and port. For Christmas day, they all go to church in the morning and then spend the rest of the day eating in various rooms, getting sloshed and changing outfits. No wonder William and Harry wanted to get out of the house and play a game.
Here's the Queen's 2013 Christmas message. I LOVE THAT TREE!! I think this is a really good speech from the Queen, very reflective and lovely. There's also some new footage of Prince George's christening.
PS… Prince Harry with a beard = Timothy Busfield?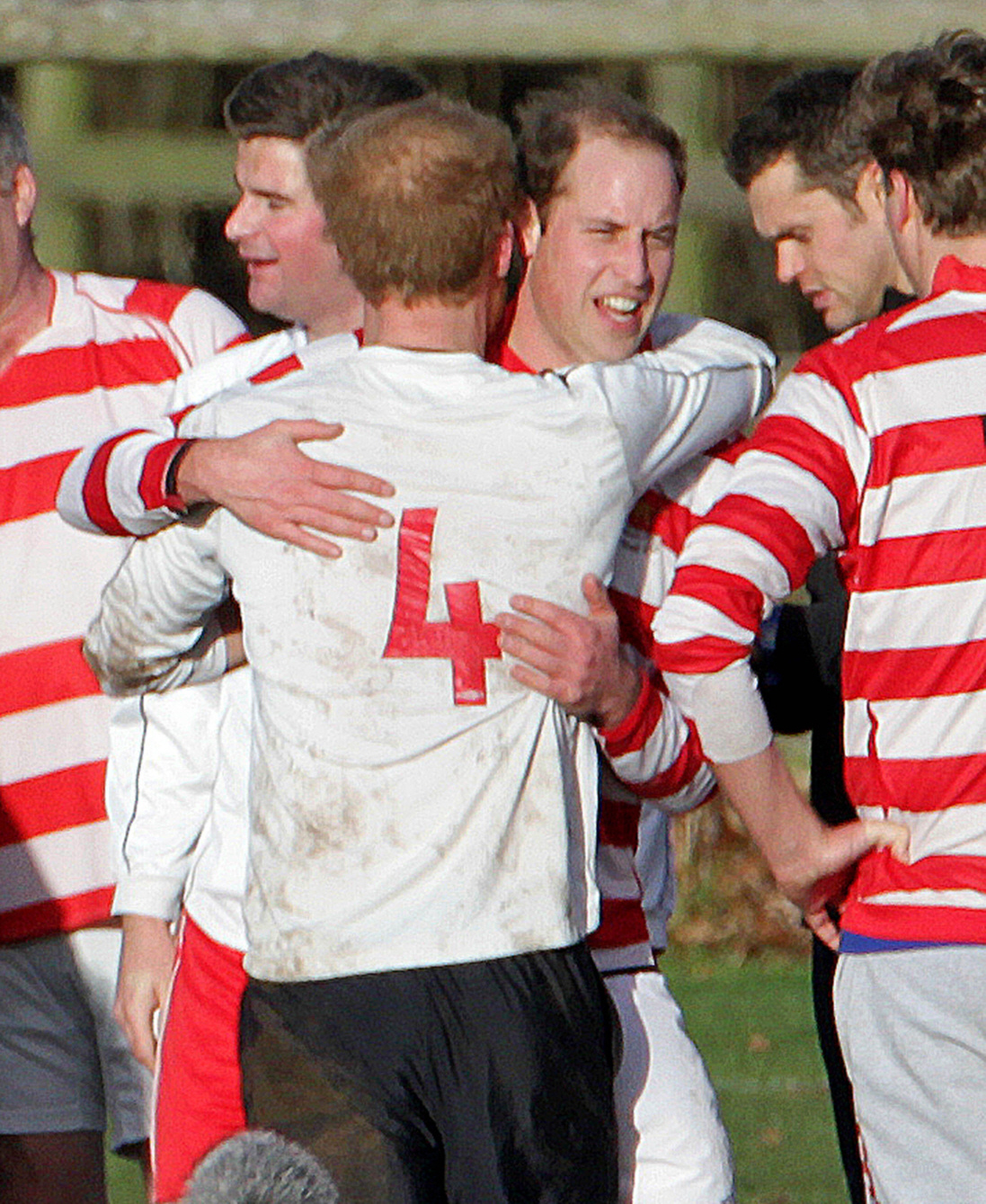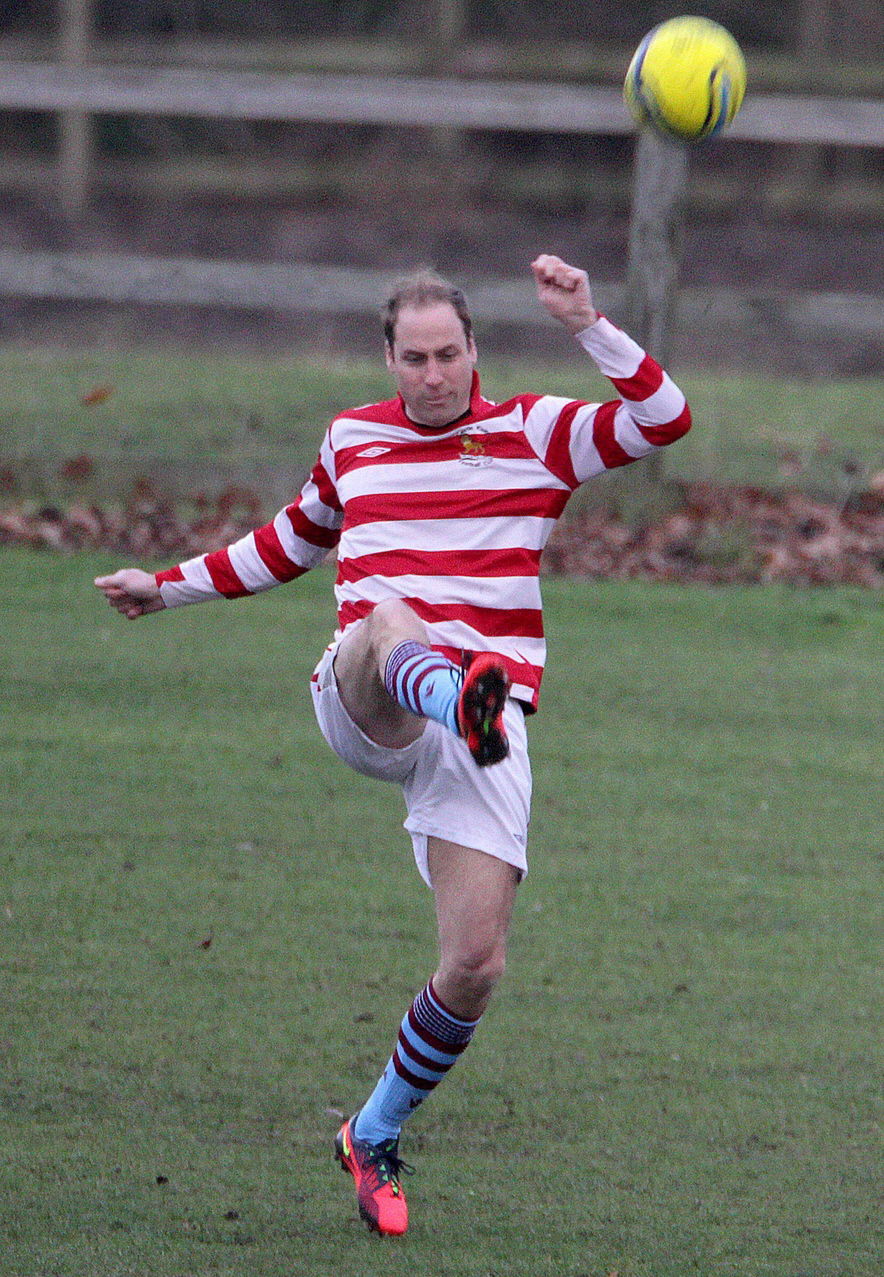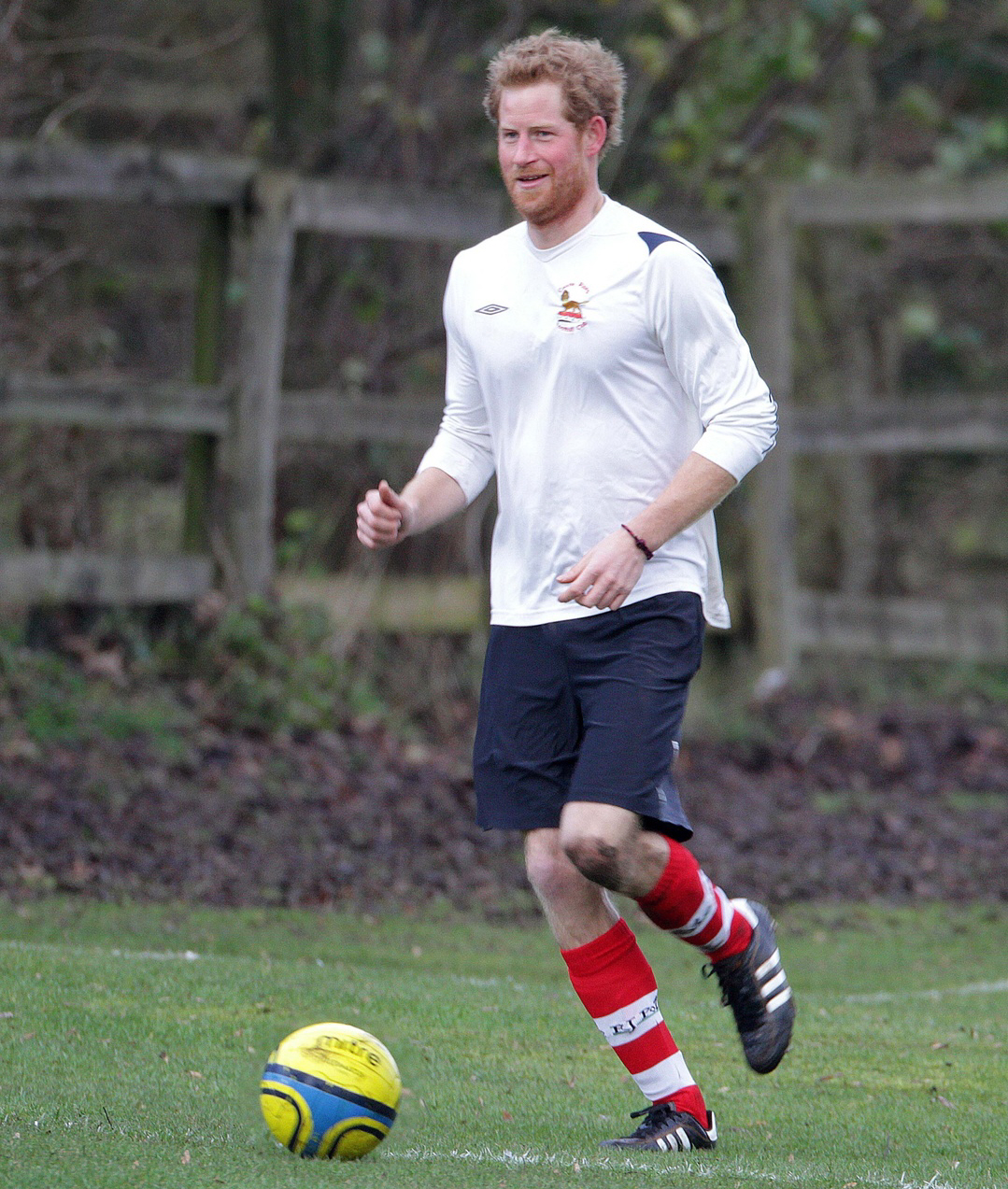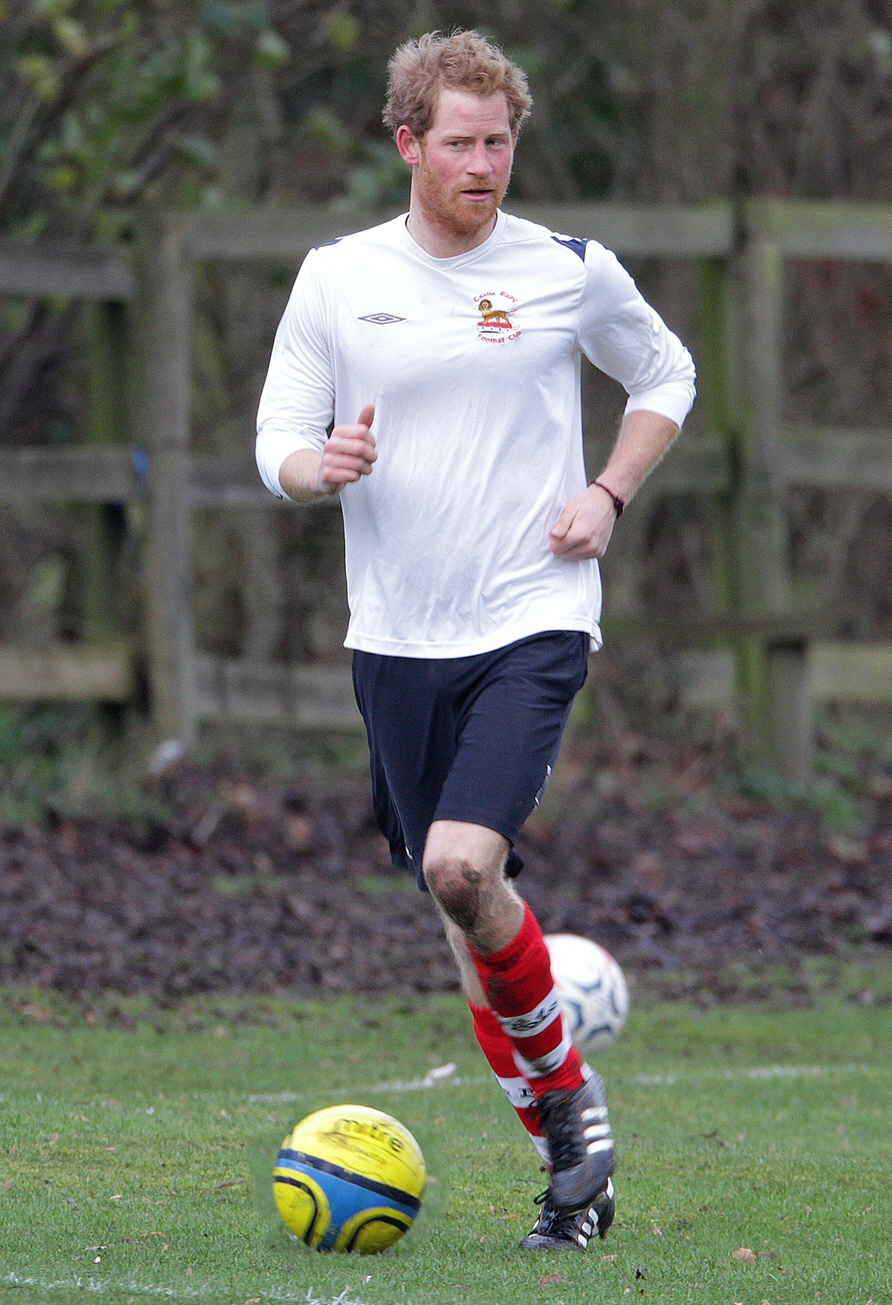 Photos courtesy of Pacific Coast News.