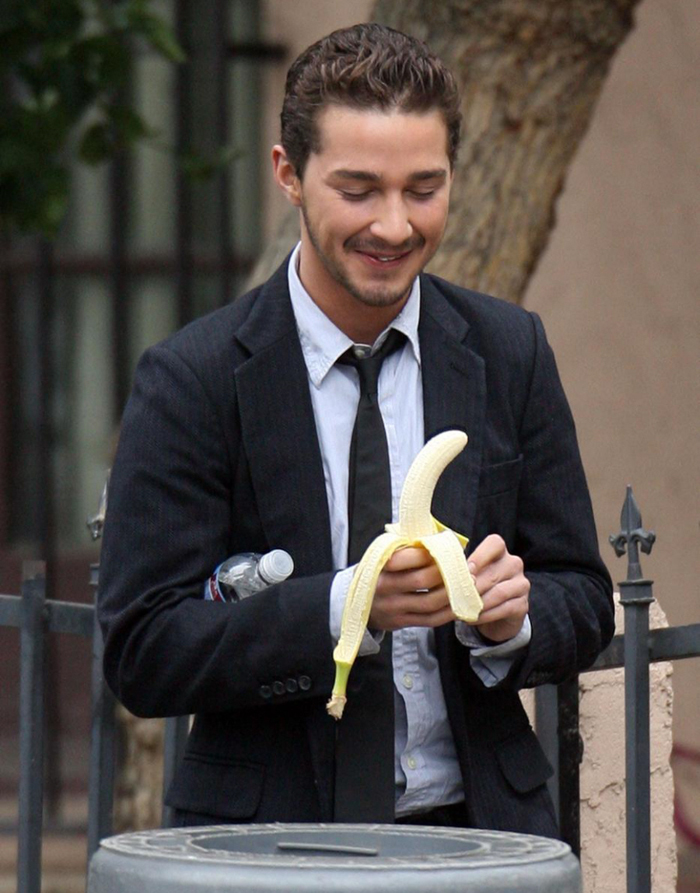 Ugh, Shia LaBeouf. I wanted to reuse my favorite photo of him from a few years ago because I'm so tired of seeing him run errands in combat fatigues and a Bud Light shirt. Yes, I have a favorite photo of Shia — as weird as that sounds. This picture is GOLD.
I hope you enjoyed that banana, for we must rejoin the topic of Shia's habitual plagiarism. To briefly recap, it's been almost a year since Shia ripped off Esquire's "How to be a Man" essay during an apology to Alec Baldwin. Then Shia made a short film that plagiarized cartoonist Daniel Clowes (of Ghost World fame). He proceeded to apologize to Clowes with a plagiarized apology straight off Yahoo! answers.
Here's where things get murky. People were calling Shia out like crazy, and then he went and plagiarized a bunch of other people's apologizes. CB did a very patient and through job of recapping all of the new instances of Shia shamelessly cribbing other people's words. What a convoluted mess he's woven! CB asked whether or not Shia was trolling or serious, and I think the answer is "both." I believe Shia was serious when he first started plagiarizing apologies. Then he saw that everyone figured out his little secret, so he decided to be really outrageous. Now he thinks he can call all of us out for "falling for it." Really. Check this crap out — he is still plagiarizing everything:
You have my apologies for offending you for thinking I was being serious instead of accurately realizing I was mocking you.

— Shia LaBeouf (@thecampaignbook) December 31, 2013
[From Erick Erickson - Redstate.com]
I lifted the text, probably in one of my drunken stupors, probably approximately about a year ago.

— Shia LaBeouf (@thecampaignbook) December 21, 2013
[From Toronto Mayor Rob Ford]
2014 Resolution – I need to work on being a less controversial tweeter.

— Shia LaBeouf (@thecampaignbook) December 31, 2013
[From Blake Shelton]
I am sorry for all the plagiarized tweets, they all were unintelligent, ambiguous and needlessly hurtful.

— Shia LaBeouf (@thecampaignbook) December 31, 2013
[From Lars Von Trier]
Shia stole words from Lars Von Trier, and he's appearing soon in Von Trier's N*mphomaniac. Get it? Now comes the latest instance of Shia's douchebaggery. He apologized once again to Daniel Clowes by buying a 5-mile long message with the WorldWideSkyAds company (who confirms on their Twitter account that Shia placed the ad). Here's a picture of the ad, but it probably isn't a sincere apology. As FilmDrunk points out, Daniel Clowes lives in Oakland. Shia ran the ad over Hollywood instead, so everyone else could see what a great guy he is. I don't think he stole these words from anyone else, but I could be wrong.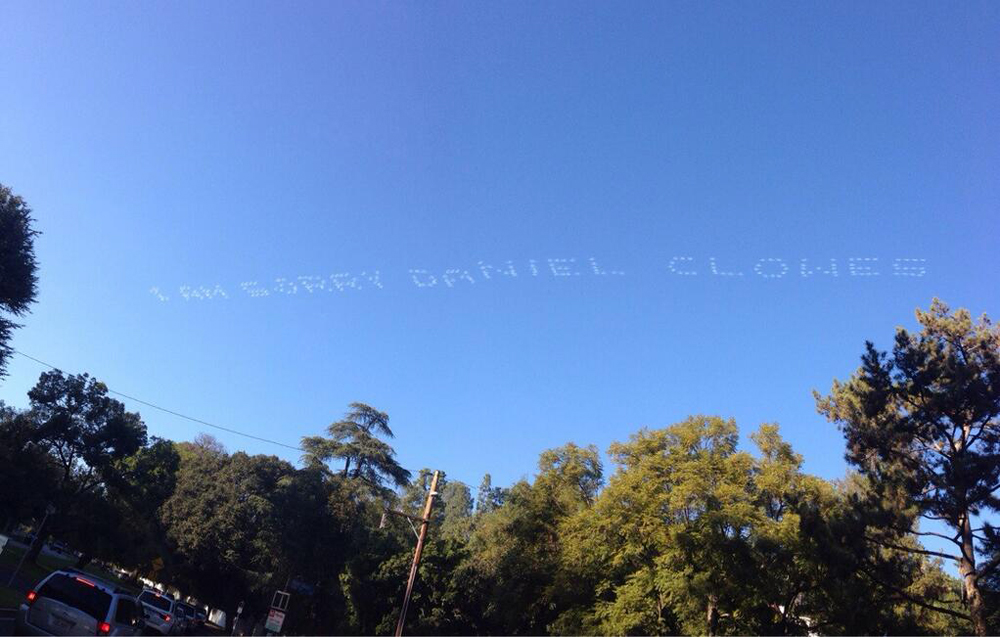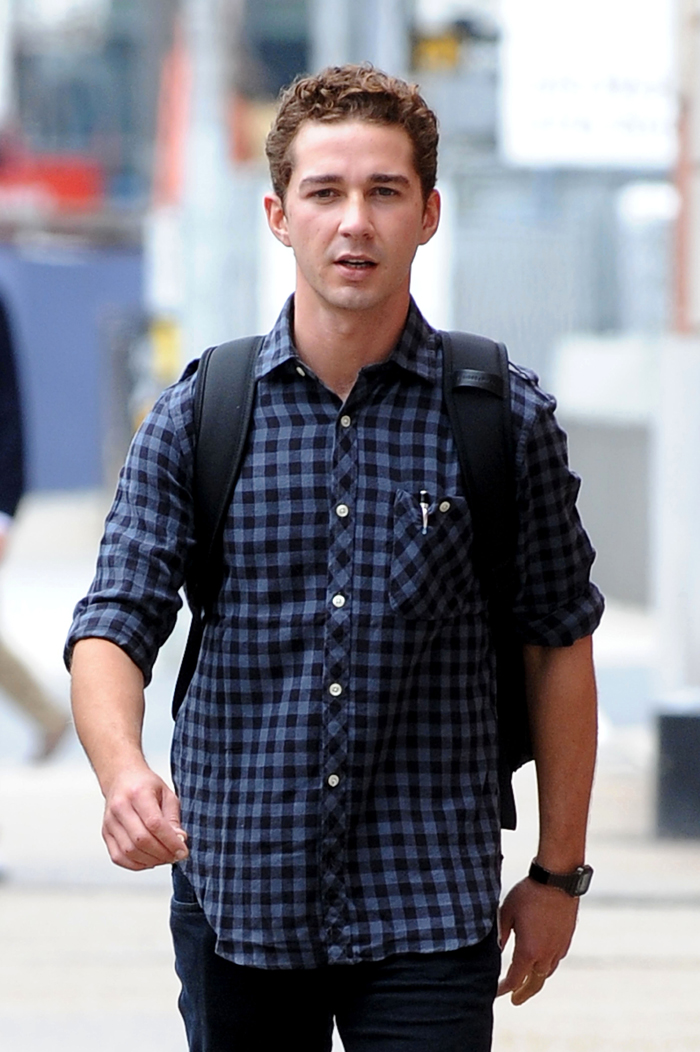 Photos courtesy of @Worldwideskyads on Twitter, Fame/Flynet & WENN