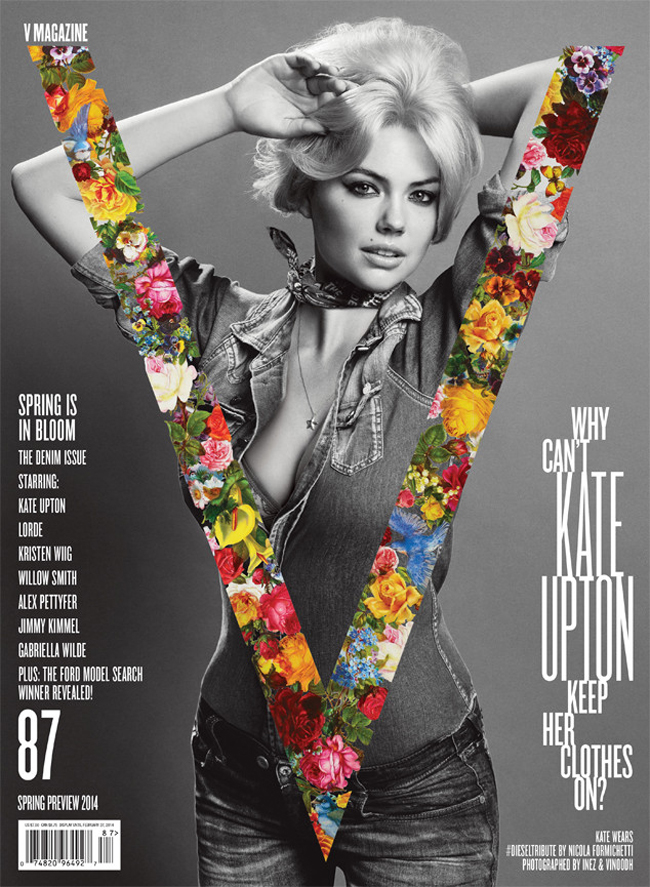 Kate Upton covers the February issue of V magazine. She's styled as Bridget Bardot, and she mostly pulls it off. The mag's website has some weird interactive slider where viewers can pretend to "undress" Kate with an overlay image. In reality, all of the hormonal dudes who run to the V home page in hopes of seeing a fully undressed Kate will be dismayed to find they're only seeing her in lingerie. Silly rabbits.
The interview excerpts release so far aren't earth shattering, but they will do. I like how Kate's talking back to that rude Victoria's Secret rep who called her a "page 3 girl" and "a footballer's wife, with the too-blond hair and that kind of face that anyone with enough money can go out and buy." Let's do this:
On getting dissed by a VS rep: "I had just gotten my cover of Sports Illustrated that day. I wasn't used to that kind of media swirl. I had never met her, so it really came out of nowhere." Kate says the snarky comments were her "introduction to being in the spotlight and having people you've never met have an opinion of you."

On acting: She admits being "completely out of her league" starring alongside Cameron Diaz and Leslie Mann in The Other Woman. "I make no bones about it," she adds, "I just listened and paid attention."

Her nickname for her rack "The ladies! Everyone brings them up, so I have to have something to call them."

Why doesn't she keep her clothes on? "Because I don't want to!"
[From V magazine]
Kate's obviously having fun with some really lame questions from the journo. We all know that she's primarily a swimsuit model, so of course she doesn't keep her clothes on. I think a certain magazine is trying to stir up some controversy where there is none. Kate is a cute, bubbly blonde who is willing to indulge male and female fantasies alike with her various shoots. Men love her, and (most) ladies don't find her to be threatening. She's also smart enough to tell us all she's not a toy. Kate's here to do her job, plain and simple.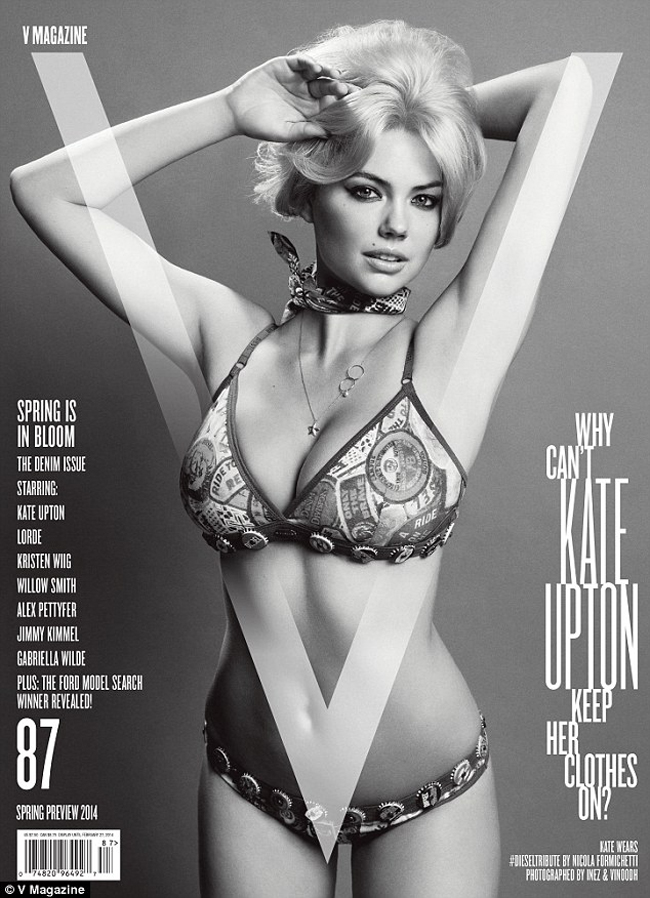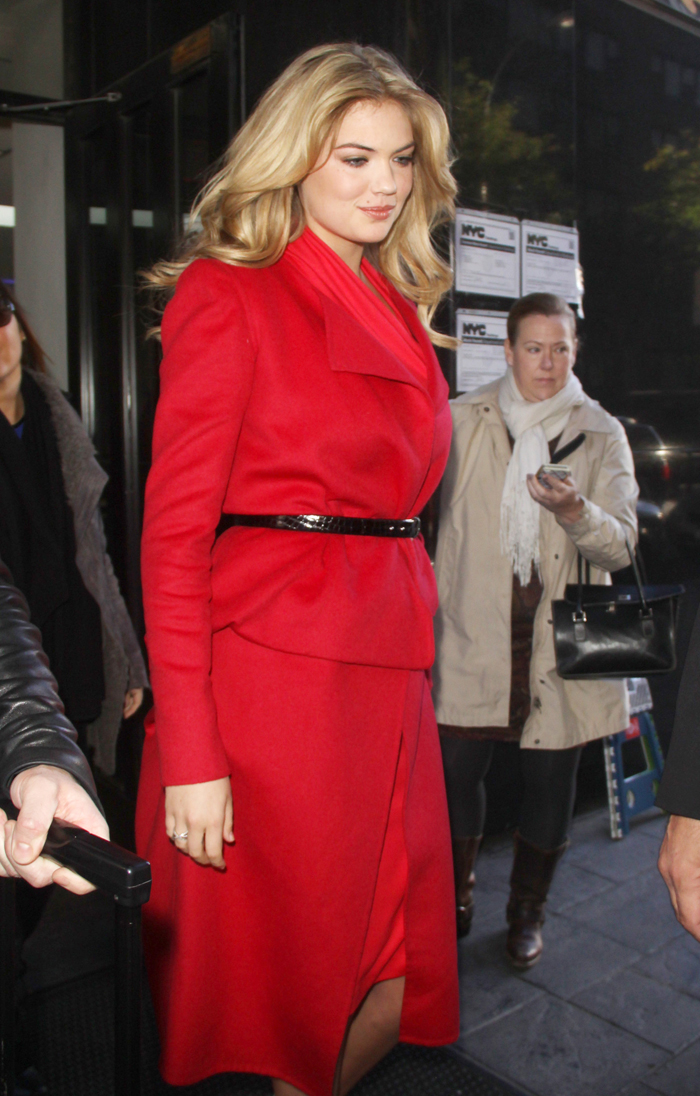 Photos courtesy of V magazine, Fame/Flynet & WENN