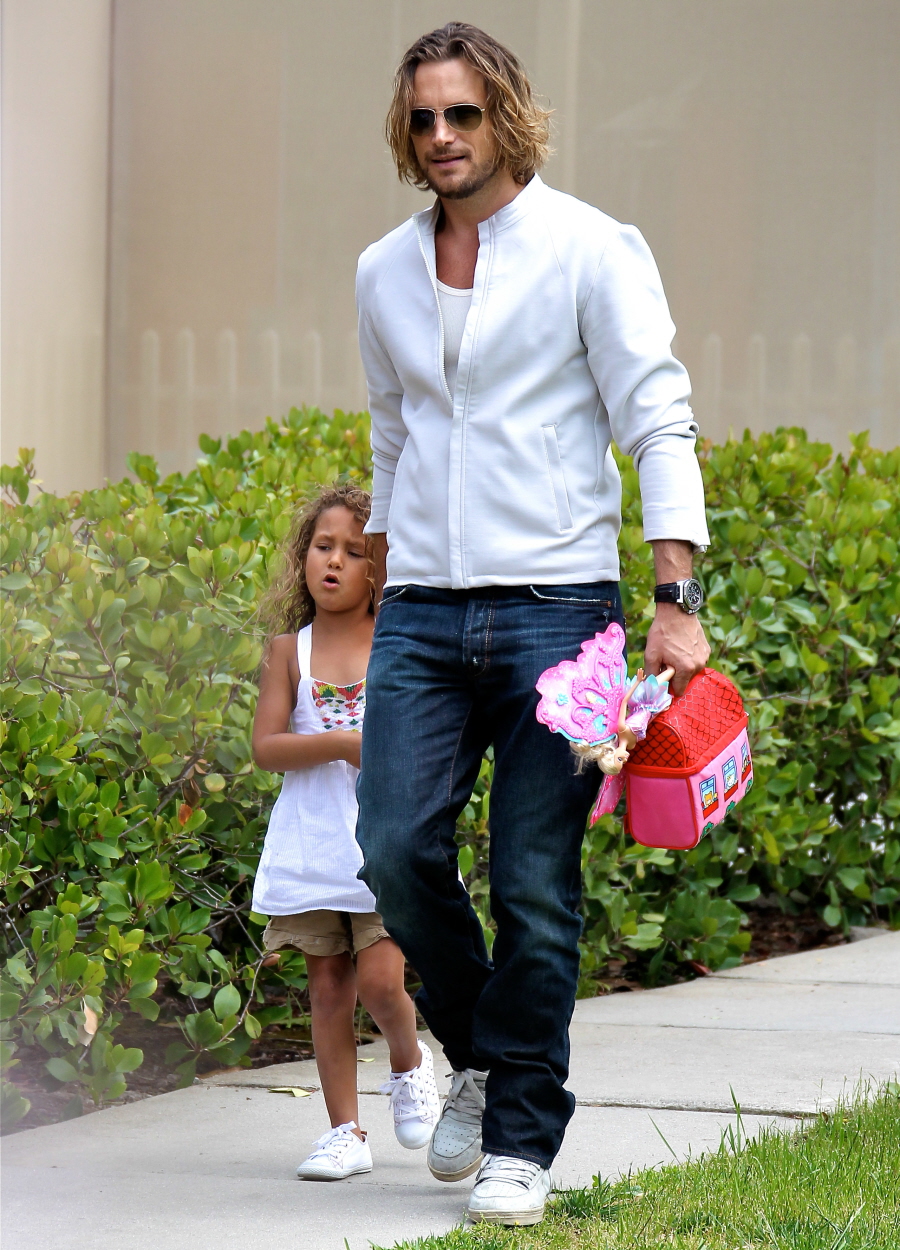 It was around this time last year that we were dealing with the last remnants of Olivier Martinez and Gabriel Aubry's physical altercation of Thanksgiving 2012. The general story is that Gabriel came to Halle Berry's house to drop off Nahla and Olivier came outside to confront him. Long story short, Olivier punched Gabe in the face and a huge legal kerfuffle ensued. By this time last year, all of the restraining orders and investigations and accusations were dropping off and Gabe still had joint custody of his daughter Nahla. Halle spent the last year gestating and then giving birth to a son, plus she and Olivier got married. Gabe spent most of the year being quiet, rarely getting pap'd, and not giving any interviews.
Honestly, I keep waiting for another shoe to drop. It was obvious one year ago that Halle wasn't simply going to give up, she had just exhausted all of her custodial battle options for the moment. I imagine her in her lair, plotting her next move as she stroked her pregnant belly. Still, not a peep in a year. Maybe it's really over…? I hope so. But there are still broken pieces of Gabriel and Halle's fight – like Gabriel's extensive legal fees, and the fact that he can't take any work out of LA because he wants to retain his joint custody of Nahla. All of this has put Gabe in a significant financial situation – Gabe is one of California's top 500 taxpayer delinquents!
Gabriel Aubry is in some serious debt to Uncle Sam. Since December 2012, Gabriel has a spot on California's Top 500 Delinquent Taxpayers list, owing an eye-watering sum of $206,536.46 to the state.

"Since he and Halle broke up, it's been difficult for Gabriel to hold down a steady job," explains a source, who also notes that the male model receives $20,000 a month in child support from Halle. "He heavily relies on that monthly check from Halle."
[From Star Magazine, print edition]
$20,000 a month is $240,000 a year. I could live on that and save more than $200,000 every year (for real, I live pretty cheap). I always forget that Halle has to write a check to Gabe every month – that must piss her off so much. But then, $240,000 doesn't sound like a lot for a woman who commands 10-figure paychecks, although those paychecks have been fewer and far between as of late (it might explain why she happily took a small part in X-Men: Days of Future Past though). Surely Gabe still gets offers to model, right? He's not David Gandy or anything, but if Kellan Lutz can get paid, surely Gabe can too, even if his work has to be "LA only." As for the tax situation… the IRS will probably work on some kind of payment schedule for Gabe. They want their money, they don't want to, like, put him in jail. Isn't it a f—ked up system if a father has to practically bankrupt himself to get joint custody of his daughter?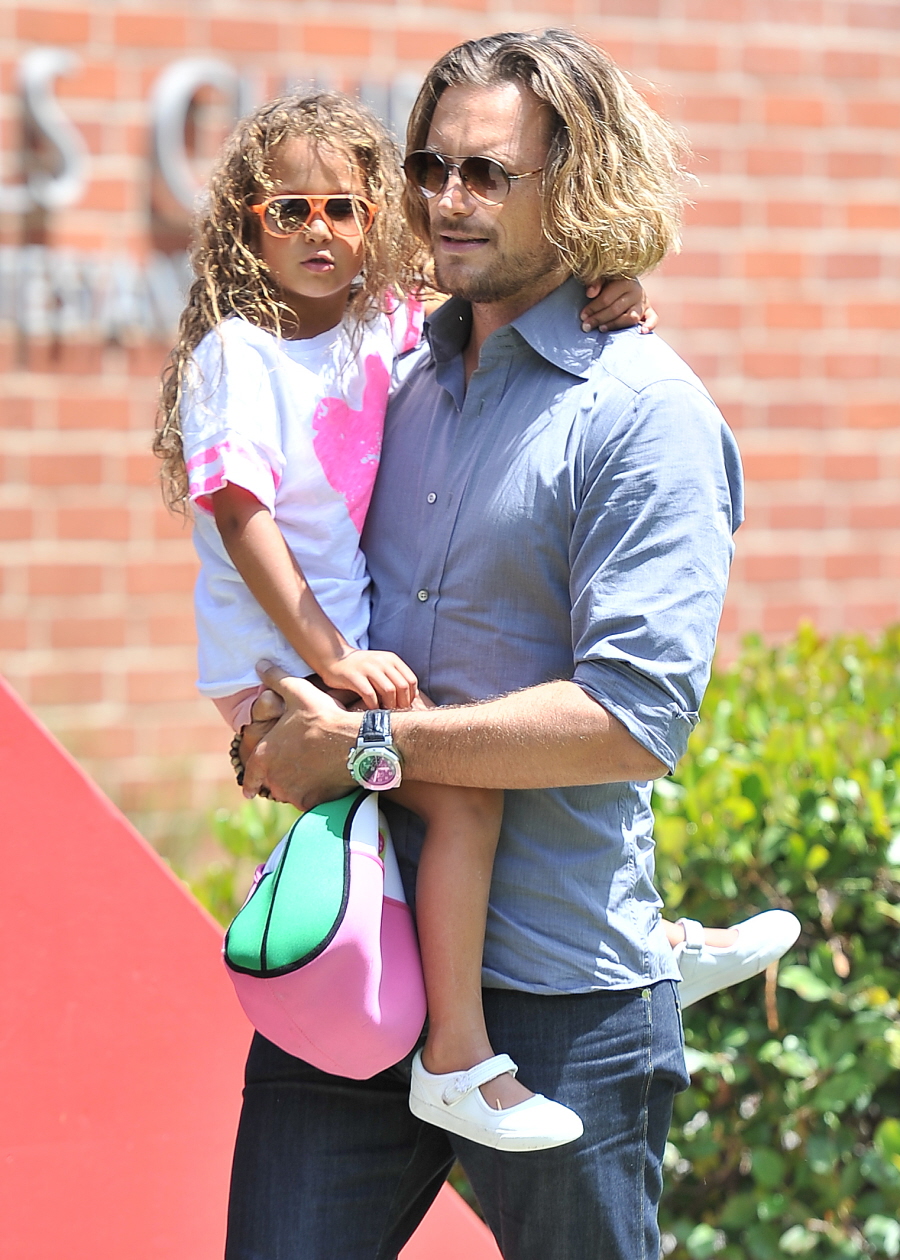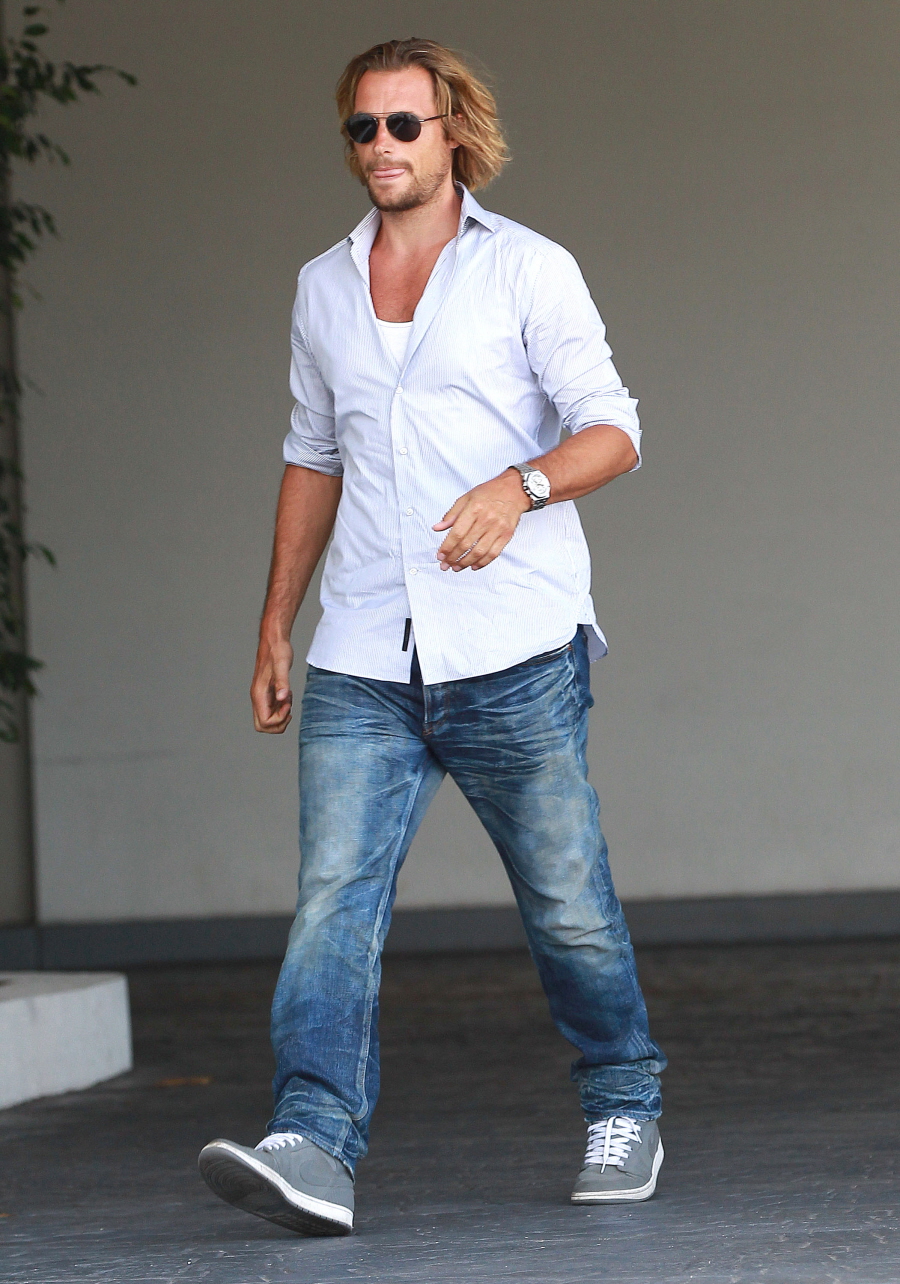 Photos courtesy of Fame/Flynet and WENN.