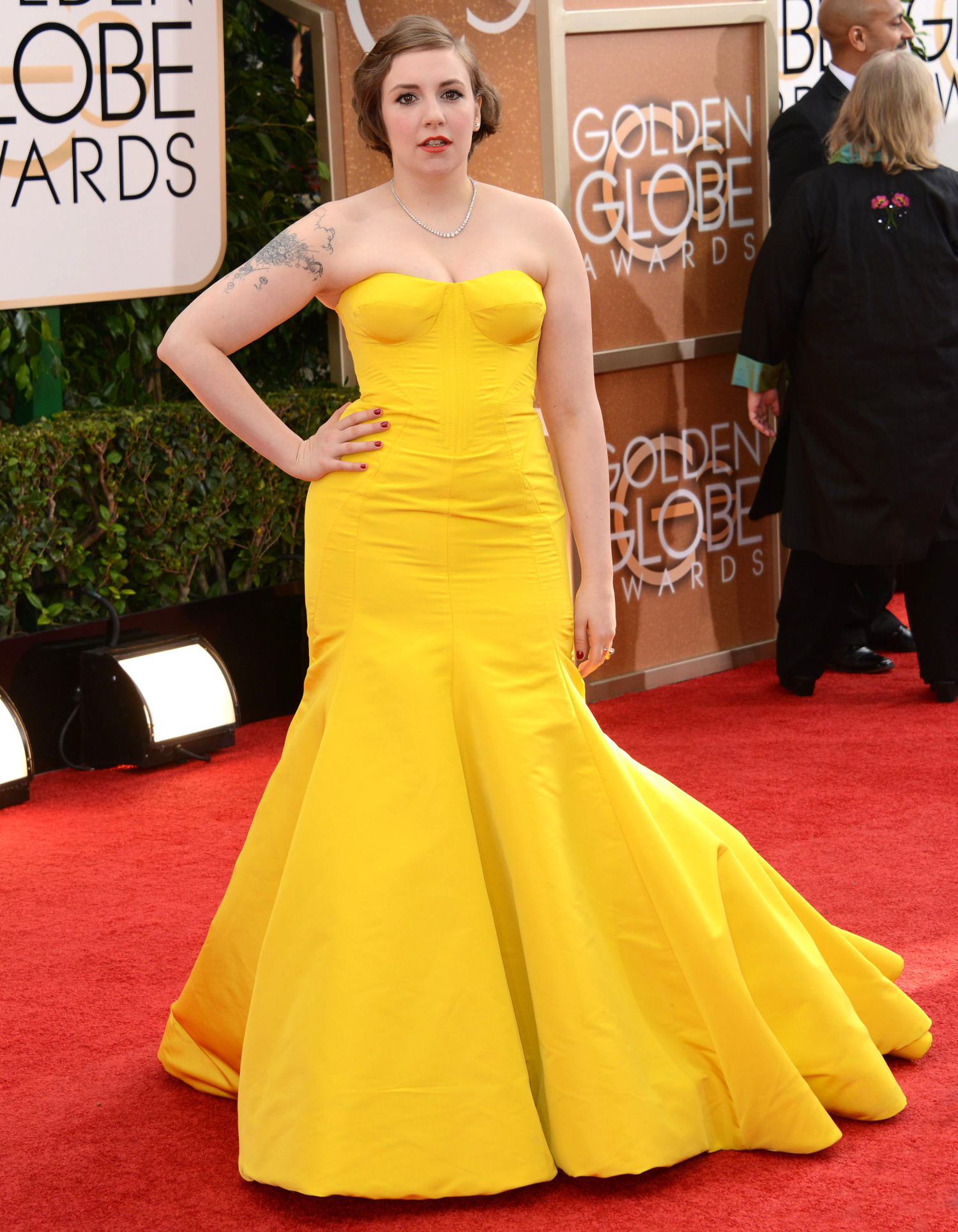 Lena Dunham came to the Golden Globes red carpet early, but even before I had seen all of the clothes, I knew that Lena would be making my "worst of" list. Personally, I don't think Zac Posen is as great of a designer as everyone else seems to think. Zac makes fancier pageant gowns that usually make really slender women look bulgy, so you can imagine how Lena looked in one of his gowns. No, you don't have to imagine, because here she is. If the design of the dress wasn't unflattering enough, Lena got it in "Big Bird Yellow". Ugh. For the record, I'm not saying that women with Lena's body type can't or shouldn't show off their bodies, or that they should only wear shapeless sacks – I'm just saying, know what flatters your figure. Look at what this does to her bust, and it was just awful in the back. This kind of silhouette does not flatter her figure, and the color does nothing for her either.
Also, I'm pretty pleased that Lena and Girl lost all of their nominated awards, aren't you? Again, I'm not saying that Lena doesn't deserve to be the lead of her own show or whatever, it's just that the show is mostly overhyped and "chic to hate" and there are worthier nominees. As for the other Girls, Allison Williams (the self-appointed Fashion Girl) wore one of the most boring and insipid Alexander McQueen gowns I've ever seen from the McQueen line, and Zosia Mamet wore an absolutely gorgeous Reema Acra. Zosia's Reem Acra was one of my personal favorites on the red carpet – it photographed beautifully!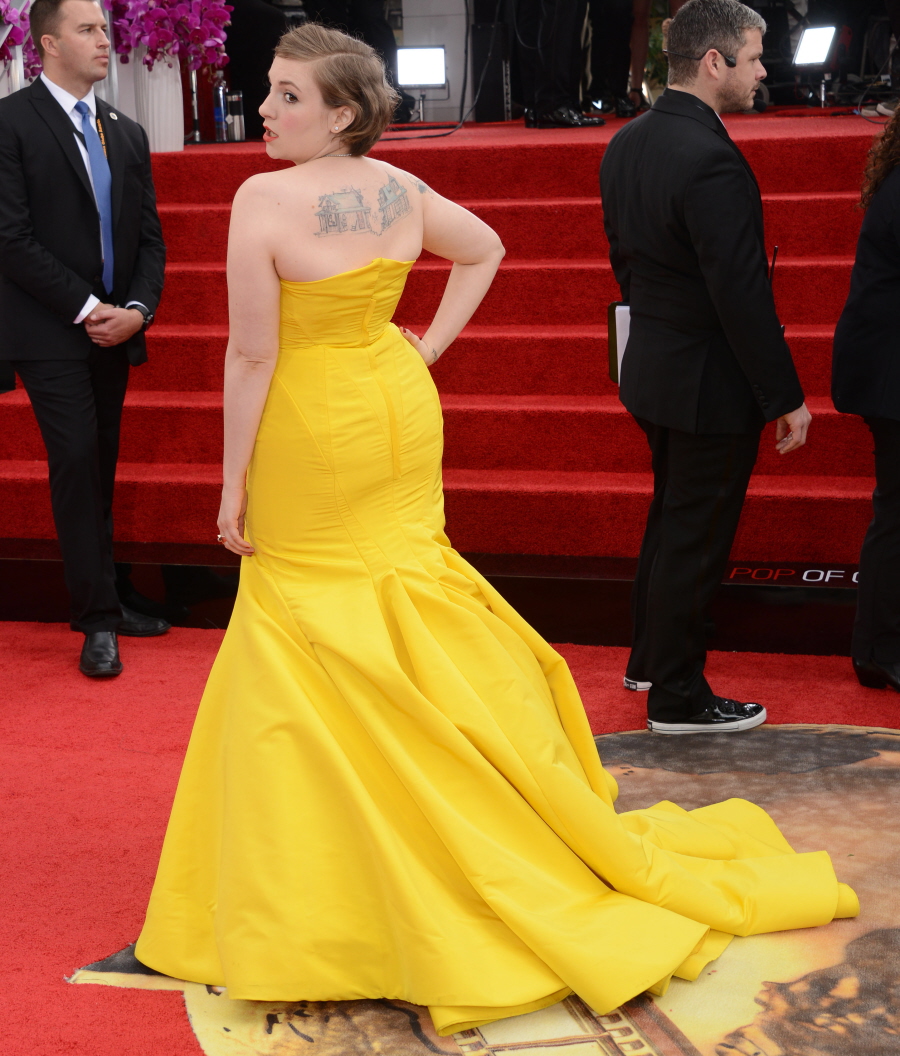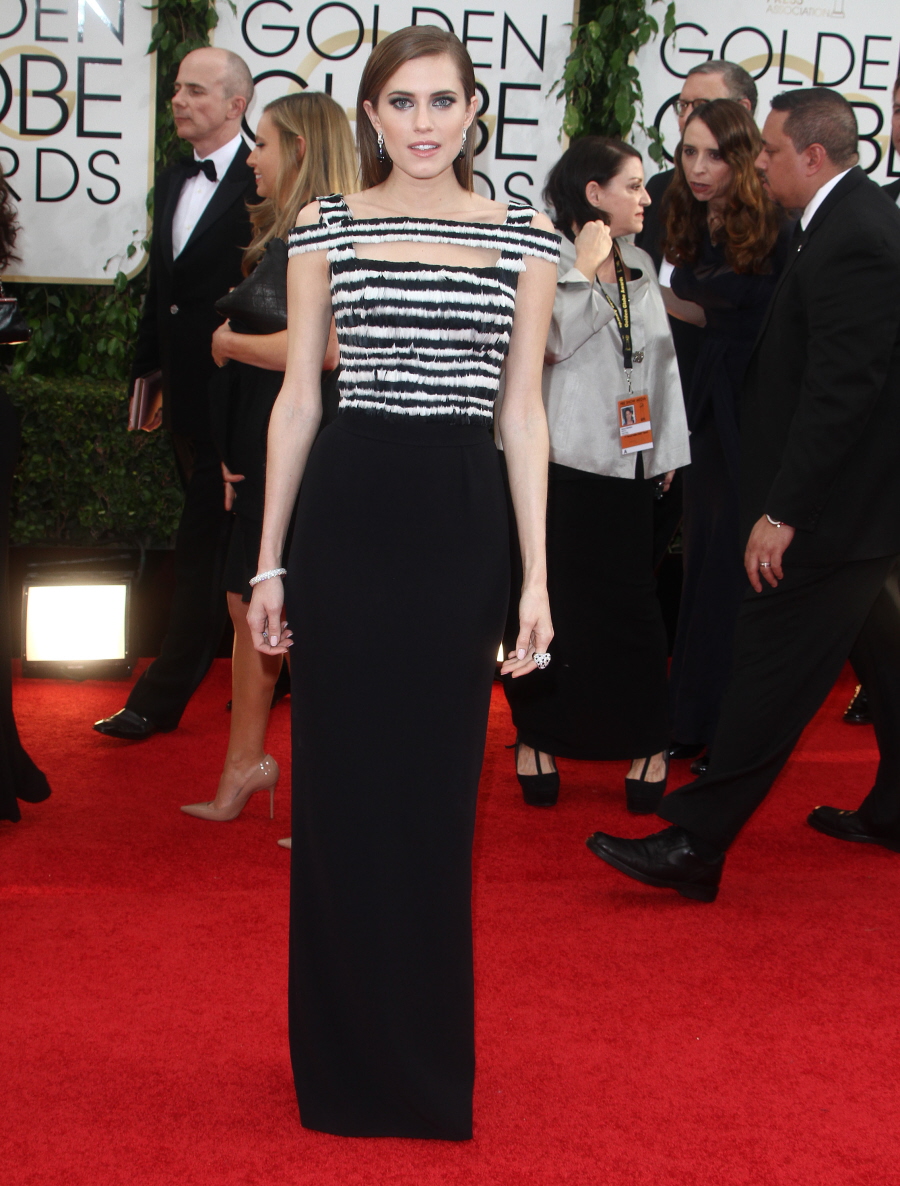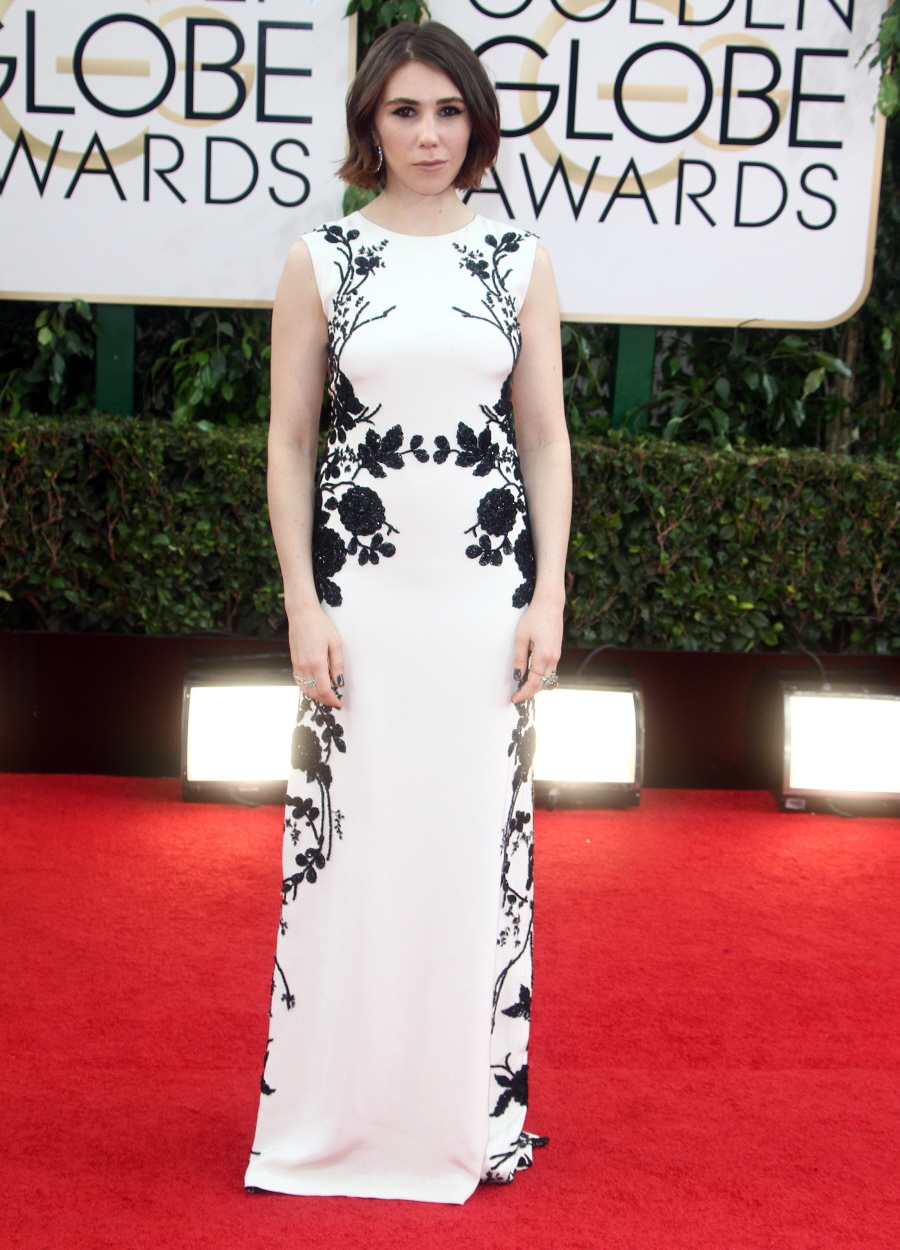 Photos courtesy of Fame/Flynet.