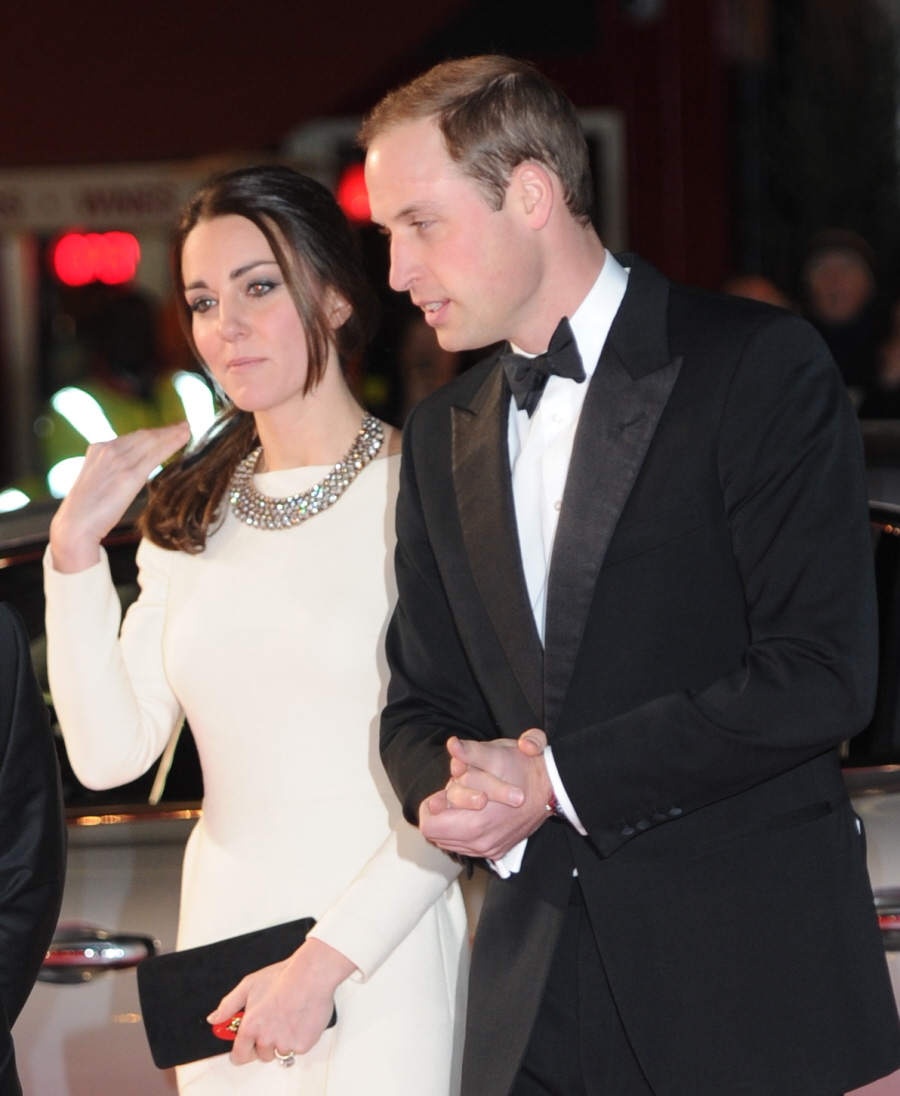 With Prince William away at Cambridge for the next ten weeks, Duchess Kate is left on her own during the day (and probably half of the weekday nights) with Prince George. We actually don't know whether William is going to make the regular trek back to London every night – he managed to come home to Kensington Palace last week, but as the weeks wear on, we'll see. So, Kate is left with the bulk of the childrearing for fussy, loud, wailing Prince George. Just Kate… and George's nannies. At first, the palace would barely confirm that Kate and William had hired 71-year-old Jessie Webb, who was William's former nanny, but I think Webb's hire was confirmed after photos came out of Webb with George. I believe George has at least one other nanny too. But this story is about Jessie Webb and how she only agreed to come out of retirement for three months (?) to take care of George.
The Duke and Duchess of Cambridge are searching for a new nanny to take on their tour of New Zealand and Australia. Their current nanny, Jessie Webb – who looked after Prince William when he was a child – has reached the end of her contract.

According to sources close to the couple, Mrs Webb, 71, came out of retirement to look after Prince George on the condition that she would work only for three months. In fact, Mrs Webb is still at Kensington Palace and William and Kate are keen to retain her services, but they are discreetly looking for extra help for the month-long trip this spring.

'It took a lot of persuading to get Jessie to take the job in the first place, but she loves William and wanted to help out,' said a source. 'I can't imagine that she will want to be travelling around the world at her age. If she does, she will need an assistant.'

The Duke and Duchess did not hire a maternity nurse after George's birth last July. Instead the couple moved into the Middleton family home in Berkshire so that Kate's mother, Carole, could help out. When they moved to Kensington Palace last September, they persuaded Mrs Webb to join their household.

It had been rumoured that Carole Middleton could join the tour Down Under to help look after George. However, aides insist that will not be the case. The Duke and Duchess will have a punishing schedule, criss-crossing the two countries in less than a month.

'They need round-the-clock help for George if he joins them,' said a source. 'Kate might also want to think about taking a dresser or a lady's maid. It sounds grand, but it's actually very practical. The Queen wouldn't dream of travelling overseas without a lady-in-waiting.'

In addition to Mrs Webb, William and Kate also have a housekeeper, Antonella Fresolone. Kate's only luxury is her personal hairdresser, Amanda Cook Tucker, who visits the Palace. She is also expected to join the Royal tour. Carole Middleton has taken a hands-on role in caring for her grandson. According to one family friend, she visits Kensington Palace several times a week.

The friend said: 'Carole is very involved. She often arrives without warning.'

A spokesman for the Royal couple last night declined to comment.
Good God, there's a lot of misinformation mixed with propaganda mixed with absolutely fascinating insights. The biggest problem, for me, is the continuation of this storyline that William and Kate are "just like us" and so "middle class" and "normal". That is the root of so many of these problems. No one would care that Duchess Kate has a lady in waiting, a stylist, a personal hairdresser, five secretaries, four assistants, a press secretary, two personal trainers, five nannies and ten other staffers if only we could be done with this myth that Kate and William are just like us. They're not like us. They're royalty. I think we all know that they need staff.
So, Jessie Webb has only been with them since they moved to Kensington? No. That's wrong. Webb came on board when George was just a few weeks old, when Kate and William were still living in Anglesey. Those kinds of little lies bug me – they're so easy to disprove, I wonder why the royal propagandists even bother. Like, it's shameful to hire a nanny? It's not. What's shameful is that William pitched a fit about hiring someone young, qualified and ready to stay on for the next decade as George grows up, because William wanted HIS nanny, even though this poor old woman had already retired.
My favorite parts of this story? Everything about Carole Middleton. Carole wants to travel with Kate and William to Australia and the royal courtiers are aghast. Carole drops by Kensington Palace unannounced and the royal courtiers are aghast. Carole Carole Carole Carole.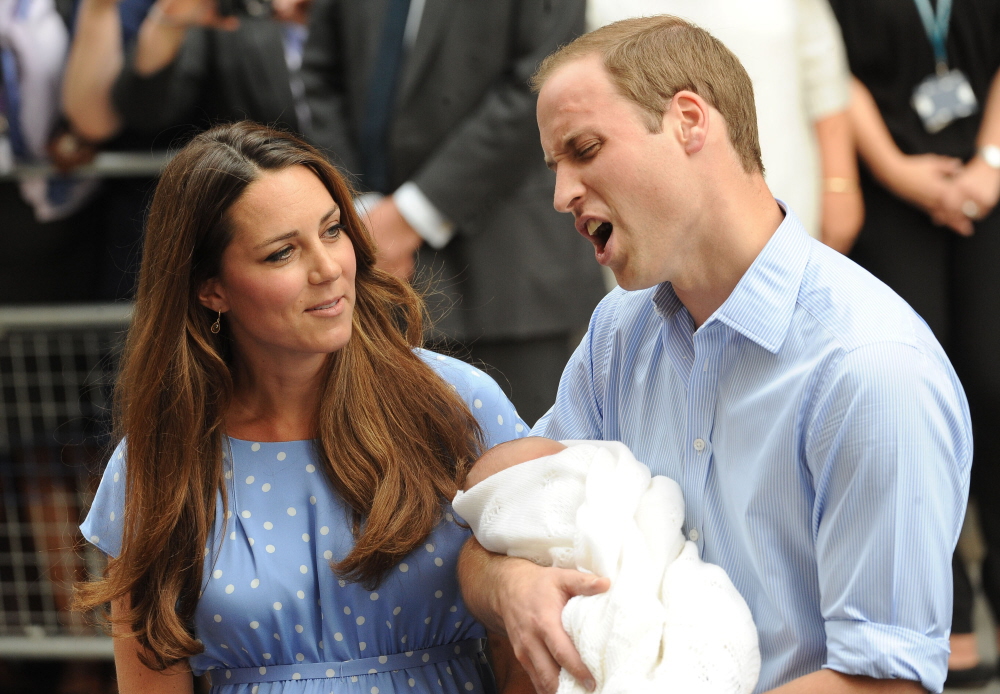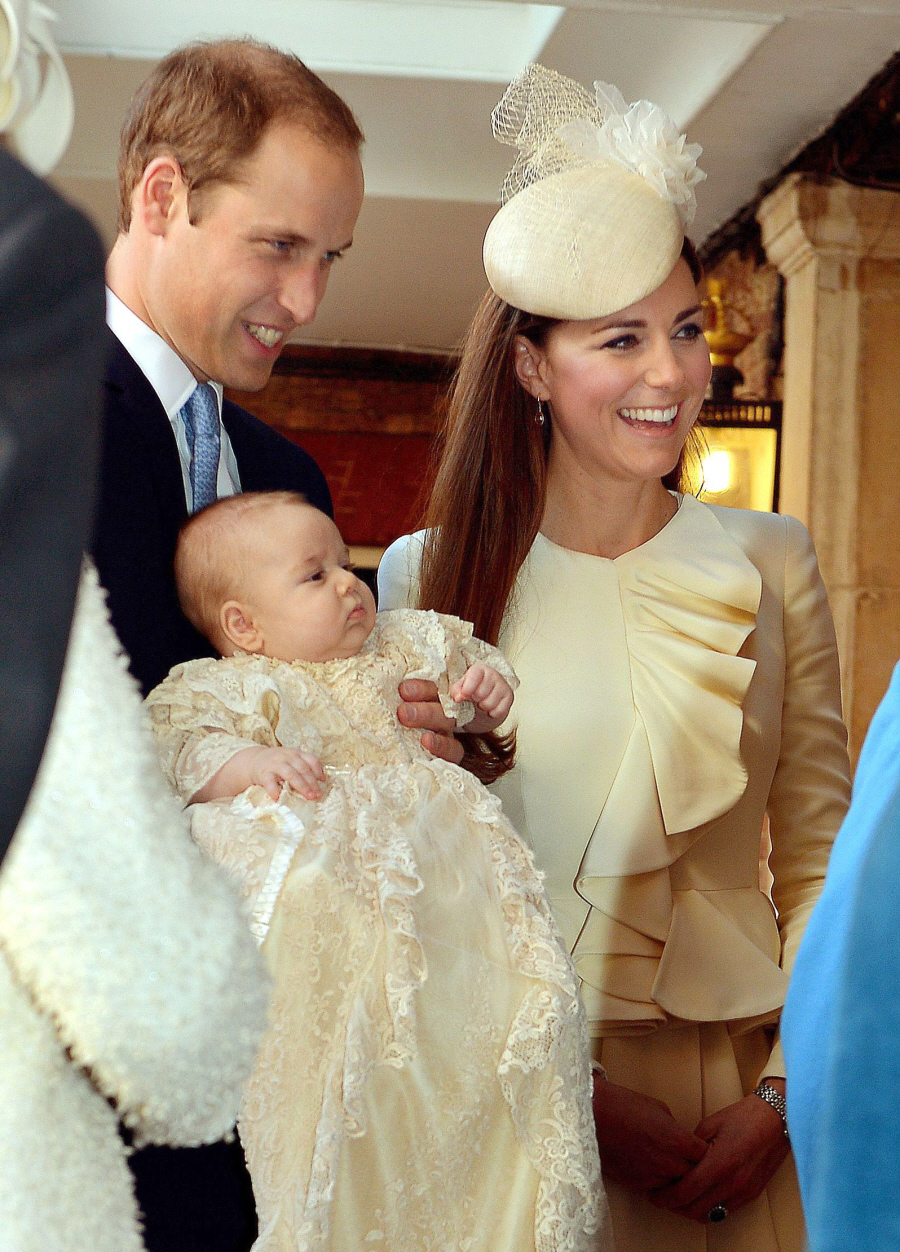 Photos courtesy of Fame/Flynet and WENN.