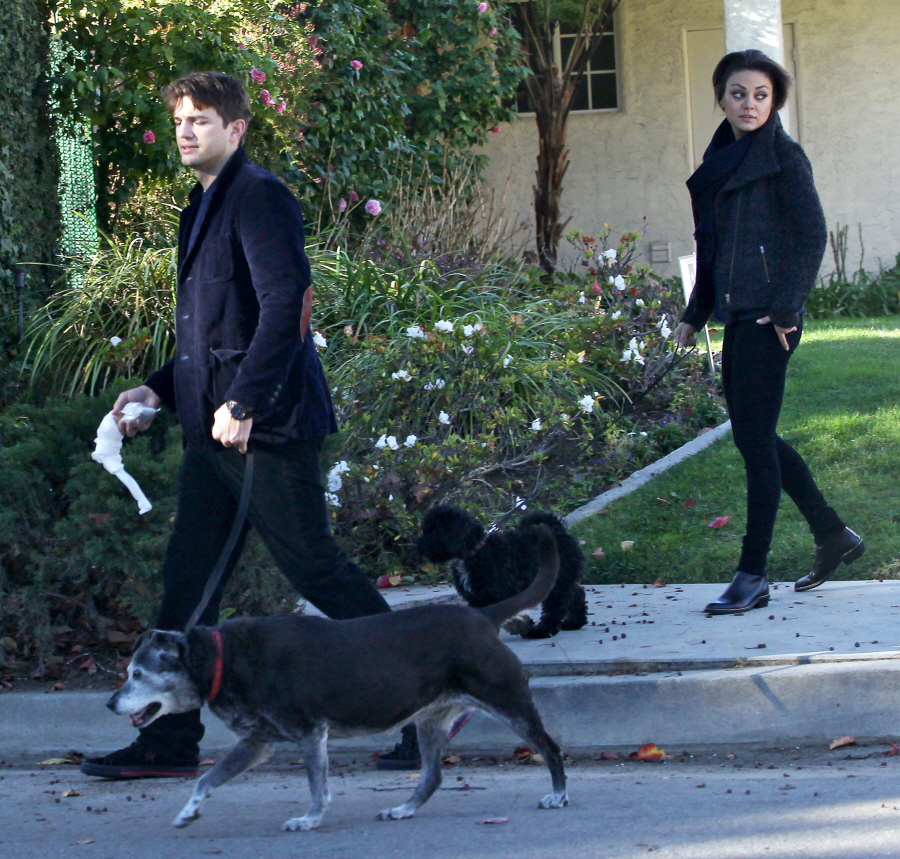 Here are some photos of Mila Kunis and Ashton Kutcher walking their dogs in their neighborhood the morning after the Golden Globes. I'm pretty sure that Mila and Ashton live together now, and there seems to be enough photo evidence to suggest that this is a little ritual they have as a couple: they get up and take their dogs for a walk first thing, maybe even before caffeine or a shower.
Here's my question: if you had been invited to the Golden Globes as a presenter, and you attended and maybe went to one or two parties afterwards, would you still get up first thing with your boyfriend and walk the dogs? Mila's giving me hangover-face, that's all I'm saying. She looks like she wants a giant pair of sunglasses and an Advil.
I do wonder why Ashton didn't come with Mila to the Golden Globes. I guess we're supposed to think that their love is not for sale, that their relationship is MORE real because they don't walk on red carpets together. All it says to me is that Ashton doesn't care about showing up for Mila. If she has something going on, he's nowhere to be found. Maybe I'm wrong though – from the way Mila talks, I think she's the one who is very anti-walking-the-red-carpet-together. Honestly, though, even I would have preferred seeing Ashton on her arm. Her Gucci gown was awful and she was giving major BitchFace on the red carpet.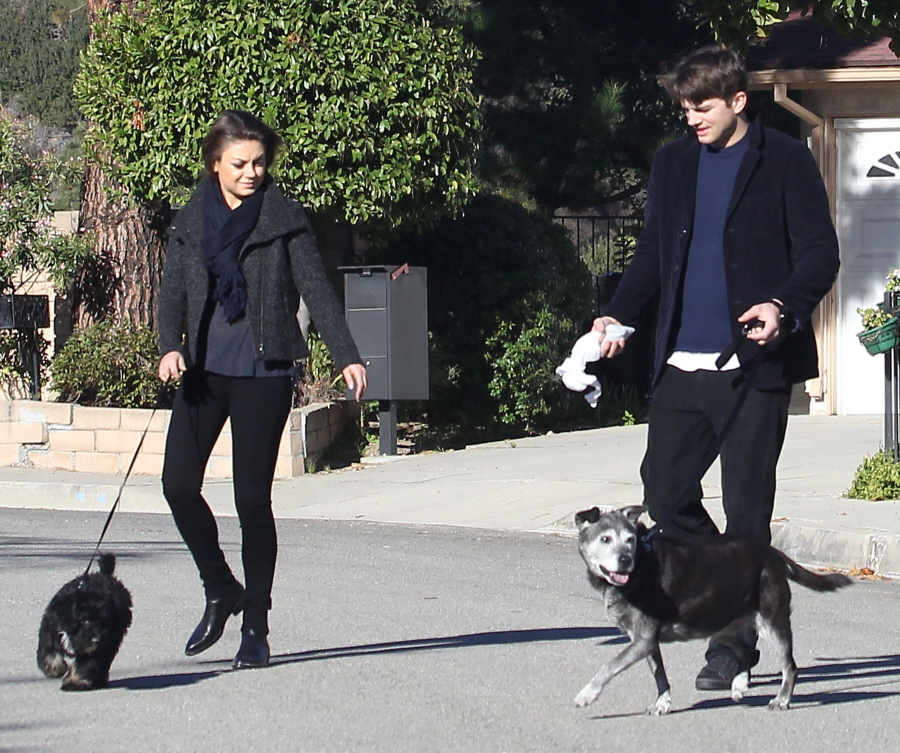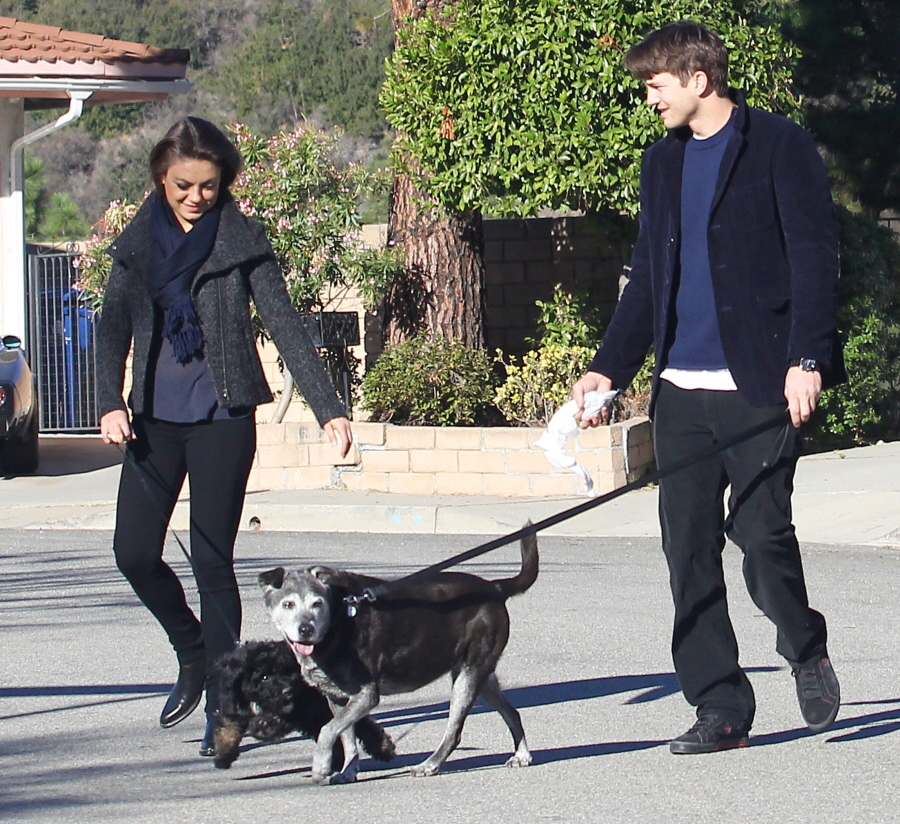 Photos courtesy of Fame/Flynet.