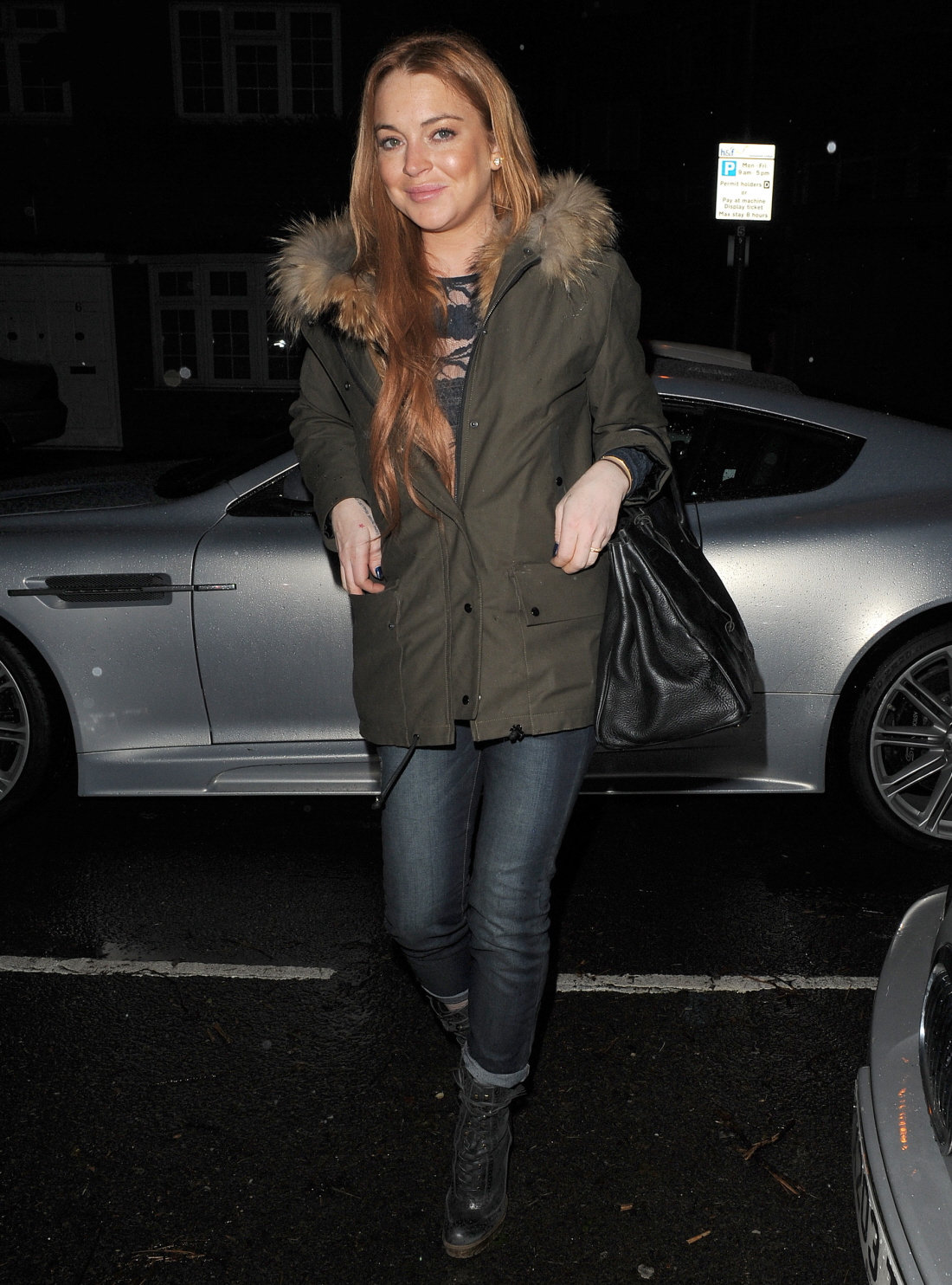 Why is Lindsay Lohan's face so puffed up in these photos? Is she storing nuts for the winter in her cheeks? Lindsay is still in England… for no apparent reason other than "partying" and "spending time with her new skeevy boy-toy." She's been in and out of clubs for more than a week, and she seems to have made a lot of new British druggie friends. I guess the dealers in London are fancier, perhaps. So, Lindsay was out partying like a crackhead last night and these are the photos. We have these photos because there were several paparazzi trailing her. The paps upset Lindsay because she's such a mega-star and she hates attention (LOL), so did what every A-list mega-star would do: she called the police and had them escort her ten feet to her latest crack venue. Seriously, that happened.
Lindsay Lohan leaves the private residence where she is staying during her trip to England, and heads to a friend's house in West London to celebrate their birthday. She was then driven by a male companion in his Aston Martin at high speeds.

Upon arrival at the house, four police officers were waiting on the doorstep, who had allegedly been called by Lindsay herself to negotiate her safe passage into the building. Despite snappers asking the police if this was a useful way to spend the tax payers' money, they made no excuses and told photographers they have to respond to any call they receive.

Once Lindsay was inside the building, they left, but astonishingly, came back a few hours later when Lindsay was ready to leave the house. Lohan appeared to be using the police as a free security service, as she had not brought her own detail with her on this visit to England.

The police guided her into a waiting car and followed the car halfway back to her house. Then another police car with two officers in it was waiting at Lohan's house, where they made sure she walked the 10-feet from the car into the doorway without incident. Photographers once again made it known that the whole scenario was a complete farce and that the public would be outraged if they knew that six different police officers had been used in one evening to ensure that an American celebrity had a good night out.
[From WENN]
According to Radar, Lindsay also asked the police to arrest the photographers "for loitering" as well. So, my dear British Celebitches, I'm sorry. As an American, I'm sorry that one of my cracked-out countrywomen is acting like such a GD douchebag in your country. I have no excuses for Lindsay. She's a mess. And she's an a—hole. But I do have to ask: why did the police show up TWICE to escort her? I'm serious. Who is she blowing at Scotland Yard?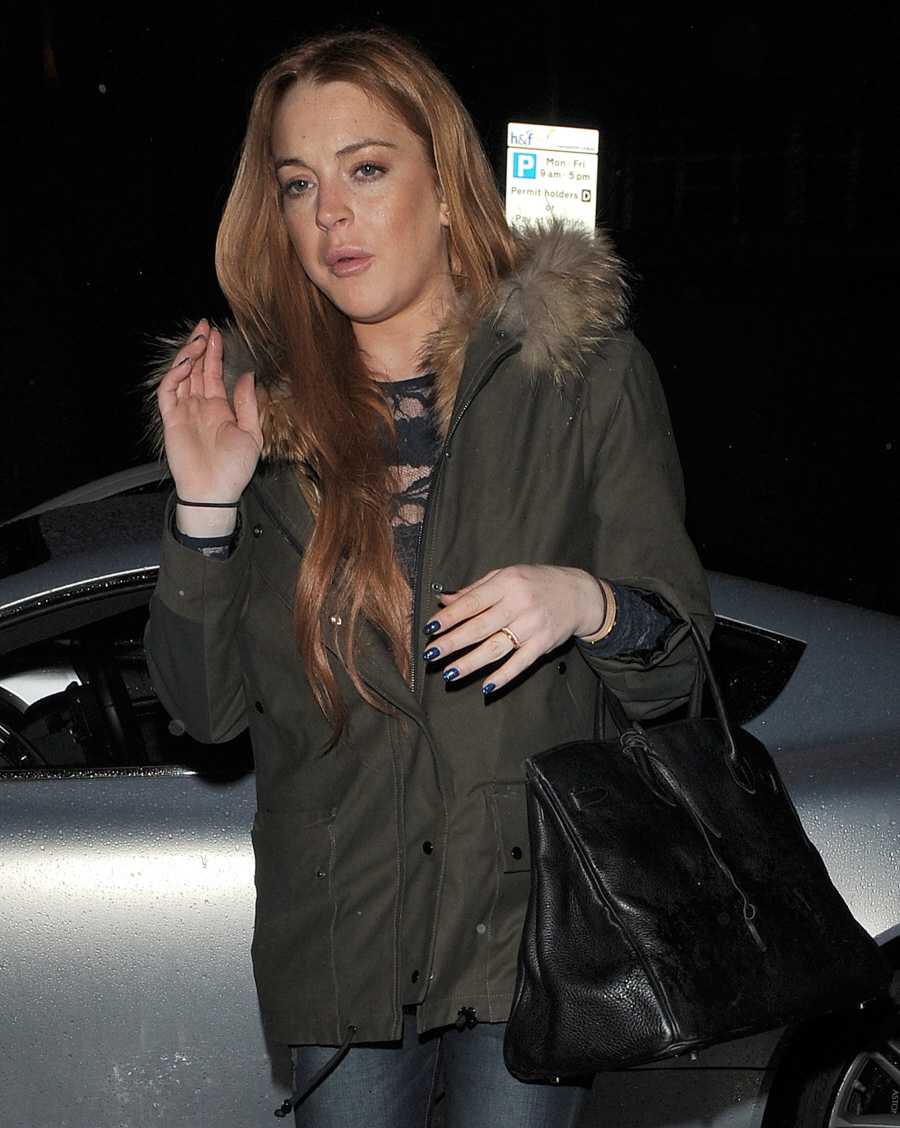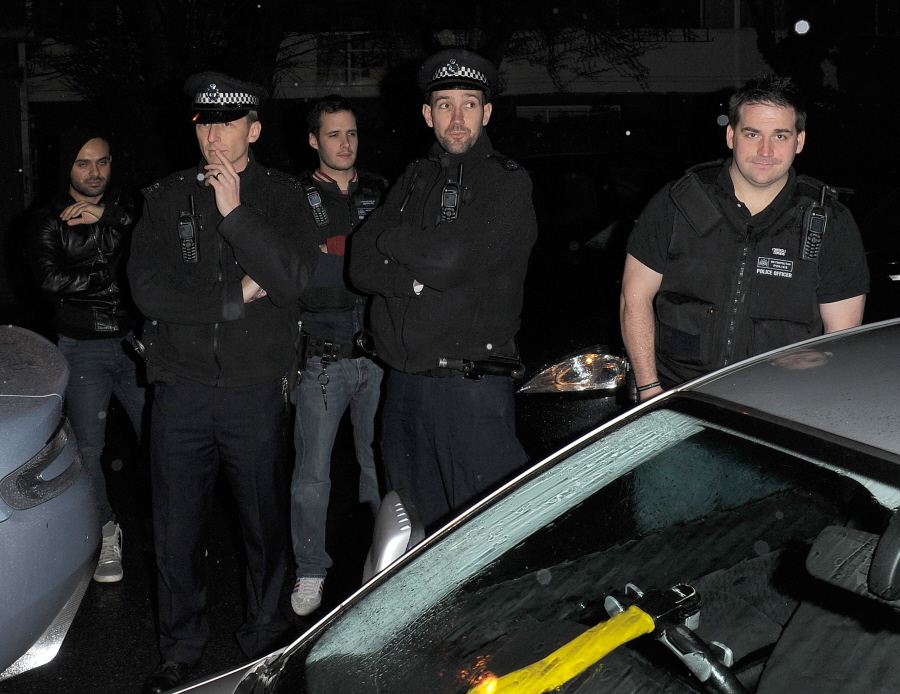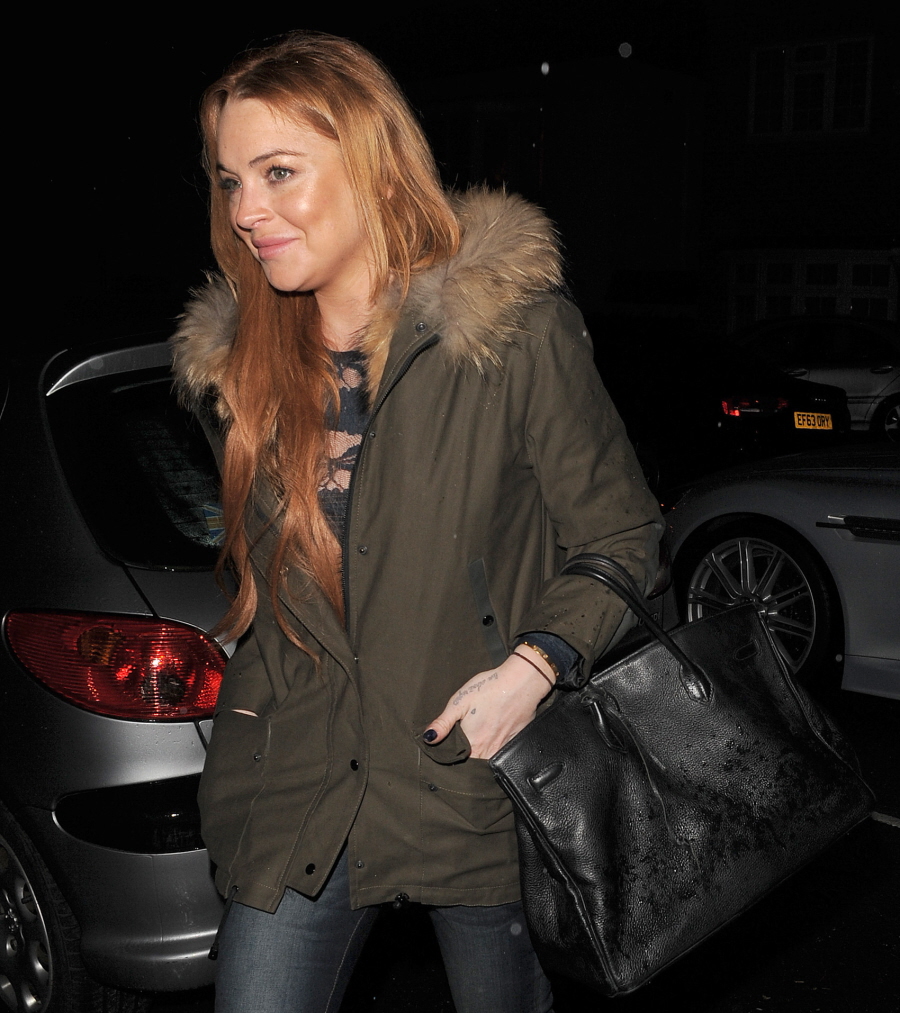 Photos courtesy of WENN.