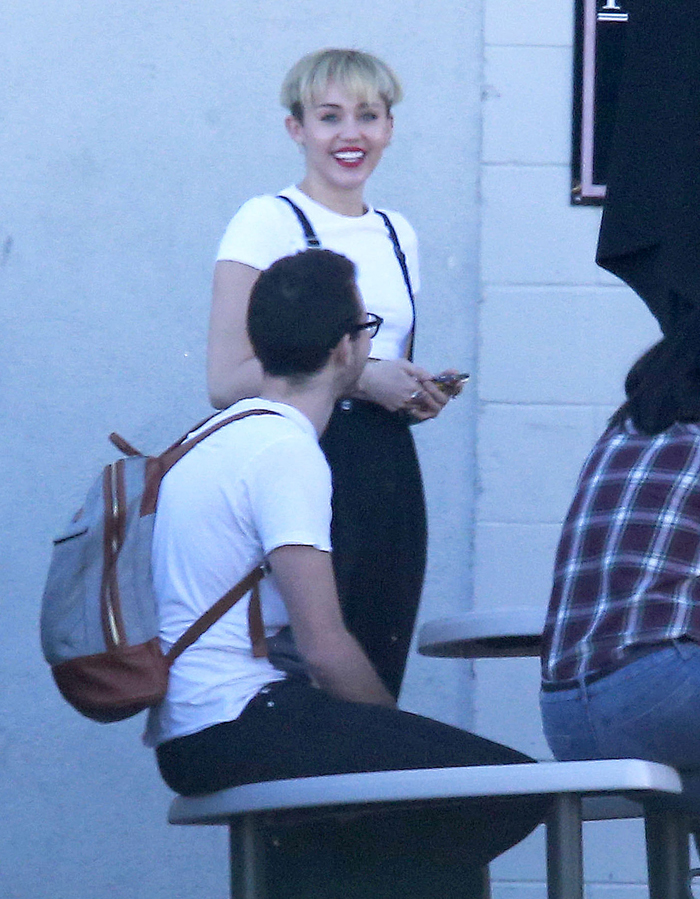 Your eyes do not deceive you. Miley Cyrus has manged to double down on her already awful hairdo. You're looking at a photo of Miley outside a recording studio. There is indeed an epic, bowl-shaped haircut on Miley's head. What on earth was she thinking? Who knows. She probably thinks it's SO hot. She's totally on "another level of sh-t." You couldn't possibly understand.
Beyond gaping at Miley's hair, this isn't a huge news post. These are some freeform stories about Miley that I'm gathering together for fun. Bulletpoints, please.
* Miley is now super good friends with hip hop star Bishop Don Juan. He's an ex-pimp who has taken to partying with Miley. The Mail has photos of the duo looking wasted together.
* Tish Cyrus has finally admitted that some of Miley's antics do bother her, but she feels powerless. She doesn't mind Miley's revealing clothing though. Except for that one white dress with black nipple pasties. LOL.
* The tabloids still relish Miley's life of drama. This week's Life & Style (via Jezebel) has a ridiculous story about how Miley is "humiliated" because Kellan Lutz rejected her love. Supposedly — and this is based on Kellan calling dating rumors "hilarious" during a radio interview — Kellan thinks Miley is "kind of gross." I don't know. Maybe Kellan really does think this about Miley, but he doesn't mind hitching a ride on her private jet though. It's not like Kellan should talk. He's kind of gross too! His dumb Hercules movie crashed so hard last weekend. Plus he can't bother to buy sweaters long enough to cover his torso. Nice man nips, dude.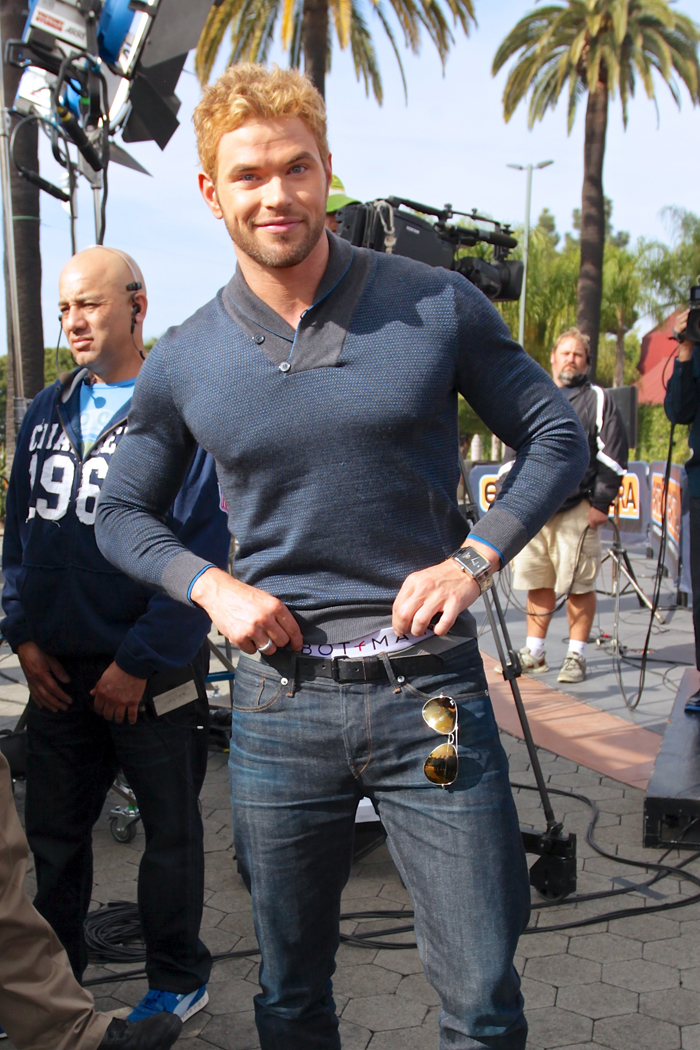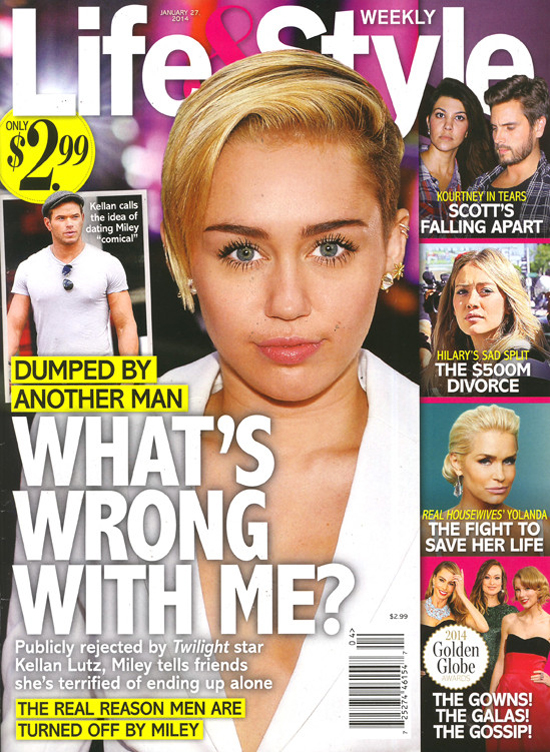 Photos courtesy of Life & Style, Fame/Flynet & WENN