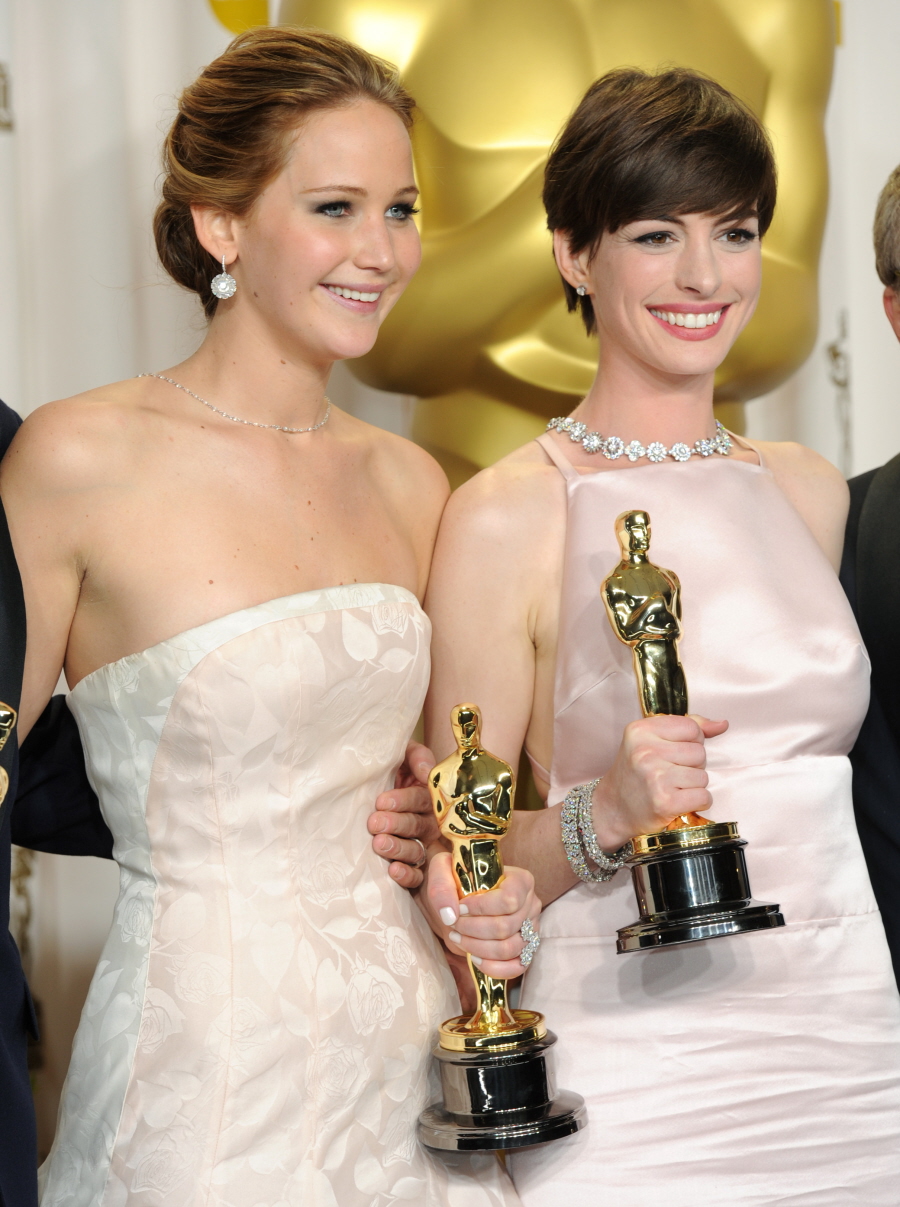 I have a problem – I love stories about who were the first and second choices for films, who said no to a part and how a certain actor eventually got cast after 14 people refused. But I also judge actors for talking about it because it can get kind of tacky, right? Like, I would judge Anne Hathaway if she was giving interviews about how she said no to Silver Linings Playbook, a role that won Jennifer Lawrence the Best Actress Oscar in 2013. But I'd still want to know that Annie passed on it. Luckily, Harvey Weinstein is here to pass on all of the casting gossip that's fit to print. Apparently, Anne was everyone's first choice for Silver Linings Playbook, and Annie left the project because David O. Russell is kind of a douche (that's what I'm getting, anyway). Let Harvey explain how it went down:
Well, at least they both won Oscars! During an interview on Howard Stern's radio show Wednesday, Jan. 15, film producer and studio head Harvey Weinstein revealed that Anne Hathaway had originally been given Jennifer Lawrence's role in Silver Linings Playbook, but dropped out due to "creative differences."

"Does it drive you insane when you can't get your starlet, the one you know that is going to be right for the movie?" Stern asked The Weinstein Company co-chairman.

"It doesn't drive me insane because I've always believed if we can't get somebody established, we'll find somebody new," Weinstein, 61, said. "I'll give you an idea: Silver Linings Playbook was originally going to be with Anne Hathaway and Mark Wahlberg . . . and then Anne wasn't doing it. And she's marvelous, and wonderful and she was my choice, I love her."

"You made a move to get Anne Hathaway and you couldn't get her?" Stern asked.

"No we got her," Weinstein confirmed. "We had Annie and then we had Mark . . . then whatever happened, happened."

What exactly was it that happened?

"Well, David and Anne had some creative differences," Weinstein confessed. "They didn't see eye-to-eye."

"I bet she's kicking herself in the head," Stern quipped about not appearing in the acclaimed 2012 blockbuster. (Wahlberg was also replaced in Silver Linings Playbook by Bradley Cooper. In the film, Lawrence played a quirky, mentally unstable widow named Tiffany Maxwell who falls in love with Cooper's Patrick "Pat" Solitano, Jr., a Philadelphia-area man who suffers from bipolar disorder.)

"Well, whatever. I don't think so," the studio exec said. "She went on to win the Academy Award for Les Miserables — maybe we're kicking [ourselves] in the head."

"Then Jennifer Lawrence and two or three other actress came in, and the minute we saw Jennifer Lawrence's tape . . . Because I said, 'How the hell are we gonna replace Annie?' And then this amazing creature walked in who is a brilliant actress, and so much fun, and she won an Oscar."

As it turns out, Silver Linings Playbook wasn't the first time Hathaway has turned down a movie role that went on to become a big hit. In an interview with the July 2012 issue of Allure, Hathaway said dropped out of Katherine Heigl's role in the 2007 comedy Knocked Up due to a graphic birth scene.

"I thought about that [director] Judd [Apatow] was right to include the shot. I didn't disagree with the shot," she explained. "My issue with it was that having not experienced motherhood myself, I didn't know how I was gonna feel on the other side about giving birth. Because giving birth involves another human being, I didn't feel it was fair for me to make that call for myself." She added, "And by the way, I could pop out a kid and think, 'Oh, well, really should have done that movie.'"
If I remember correctly, Angelina Jolie was also up for the Silver Linings role at one point too, perhaps before Annie. I remember some casting speculation that Mark Wahlberg and Angelina would be doing the film, and then I think Angelina walked away. Maybe Angie thinks David O. Russell is kind of douchey too. Anyway, these "what if" games are always fun, but when you really think about it, I seriously doubt that Anne Hathaway would have won Best Actress if she had been in the film. Jennifer Lawrence won because she was so young and funny and she just played her Oscar campaign so well.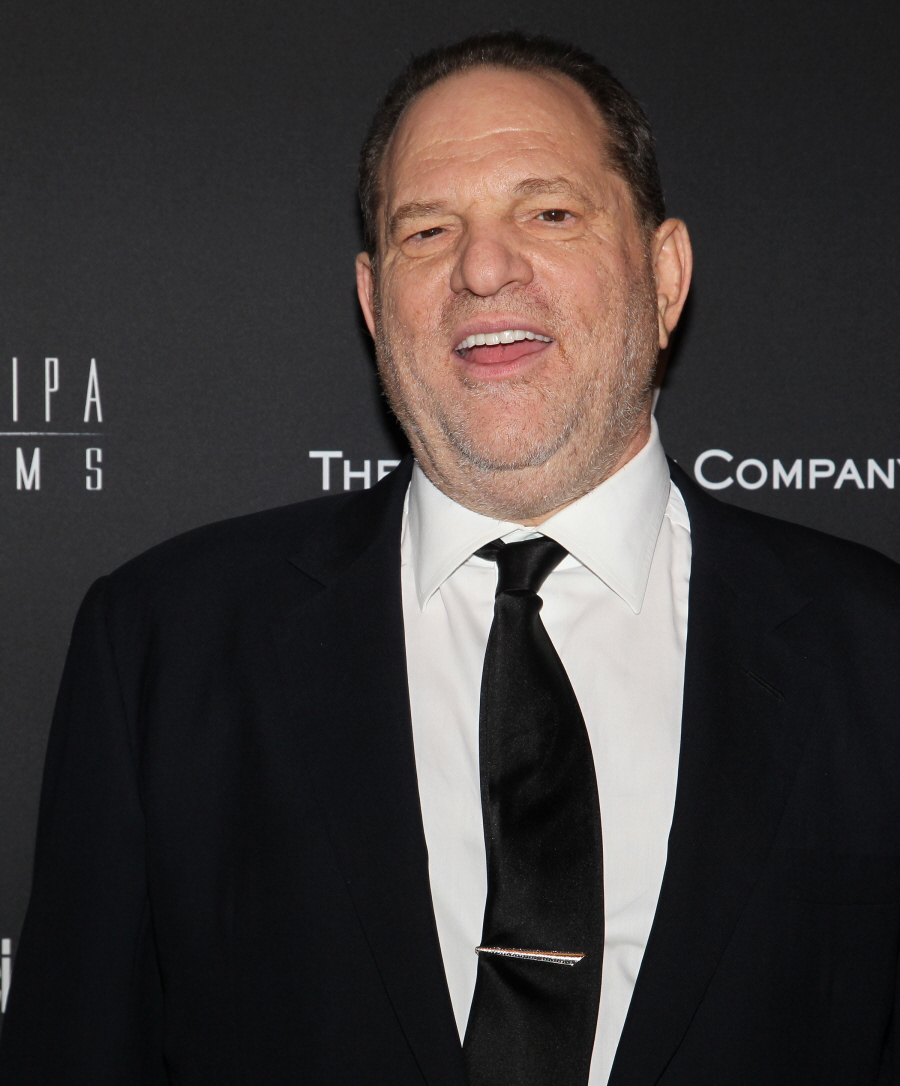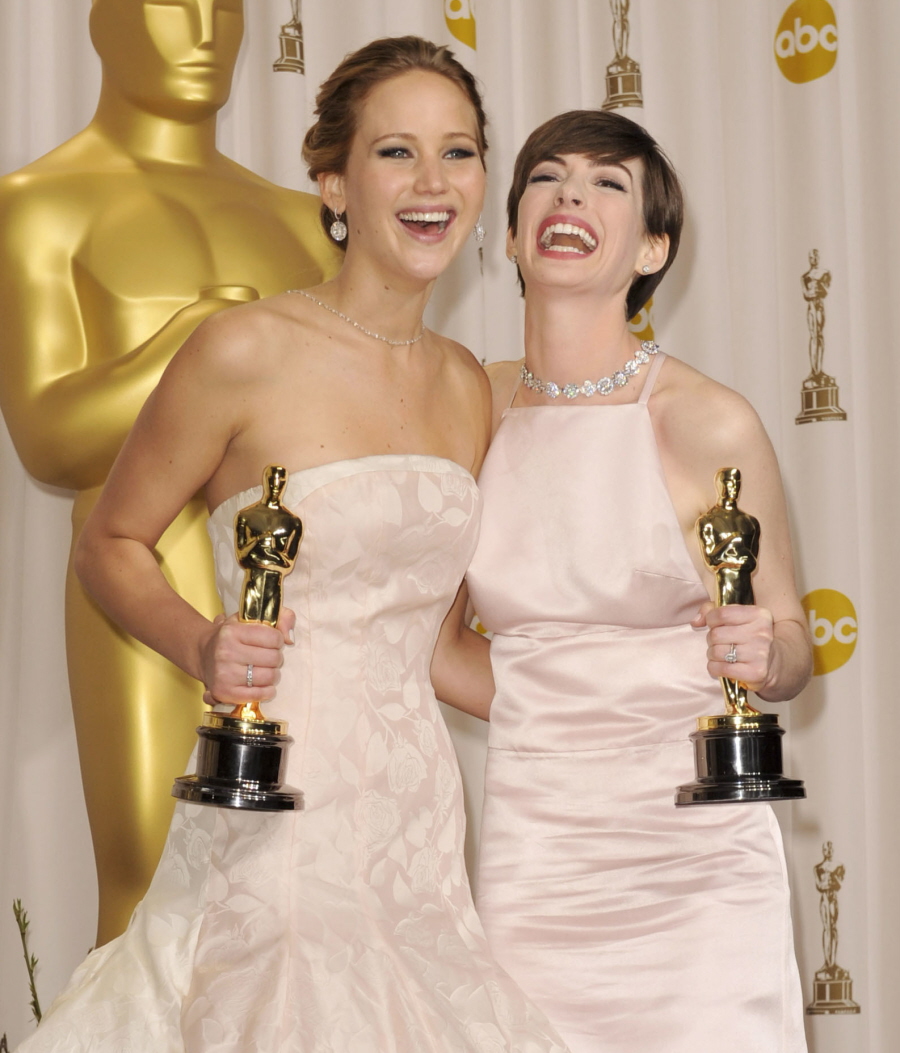 Photos courtesy of WENN.