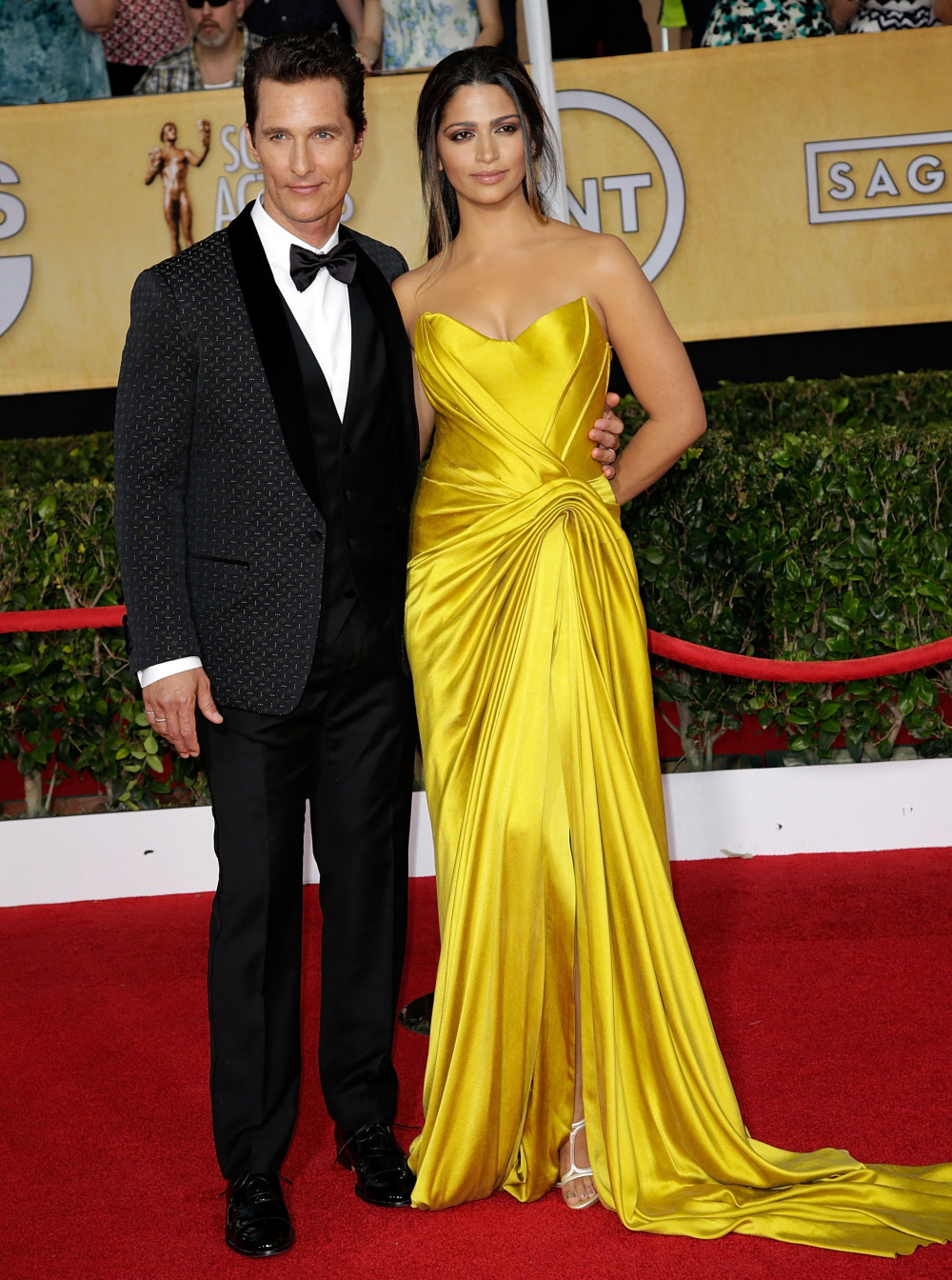 This post is devoted to the big couples of the SAG Awards, better known as "the men are famous and they didn't pose separately from their wives, so we might as well talk about the wives too." Let's start with Matthew McConaughey & Camila Alves. Camila wore vintage Donna Karan atelier. I'm sorry, but this color looks like baby poop/vomit. SHINY baby vomit. It's a pretty enough design – imagine it in a rich blue, purple or silver. As for Matthew, he wore D&G, like usual (he's the face of D&G). He was also on something, I think. His speech was crazy and it made me feel queasy and uncomfortable. Dear Academy: please don't give him an Oscar. PLEASE.
Speaking of hot messes, Mariah Carey & Nick Cannon were in attendance because Mariah has a small part in The Butler. She was falling all over the place, trying to make everything about MARIAH and it was a mess. Her Saint Laurent dress is blah too.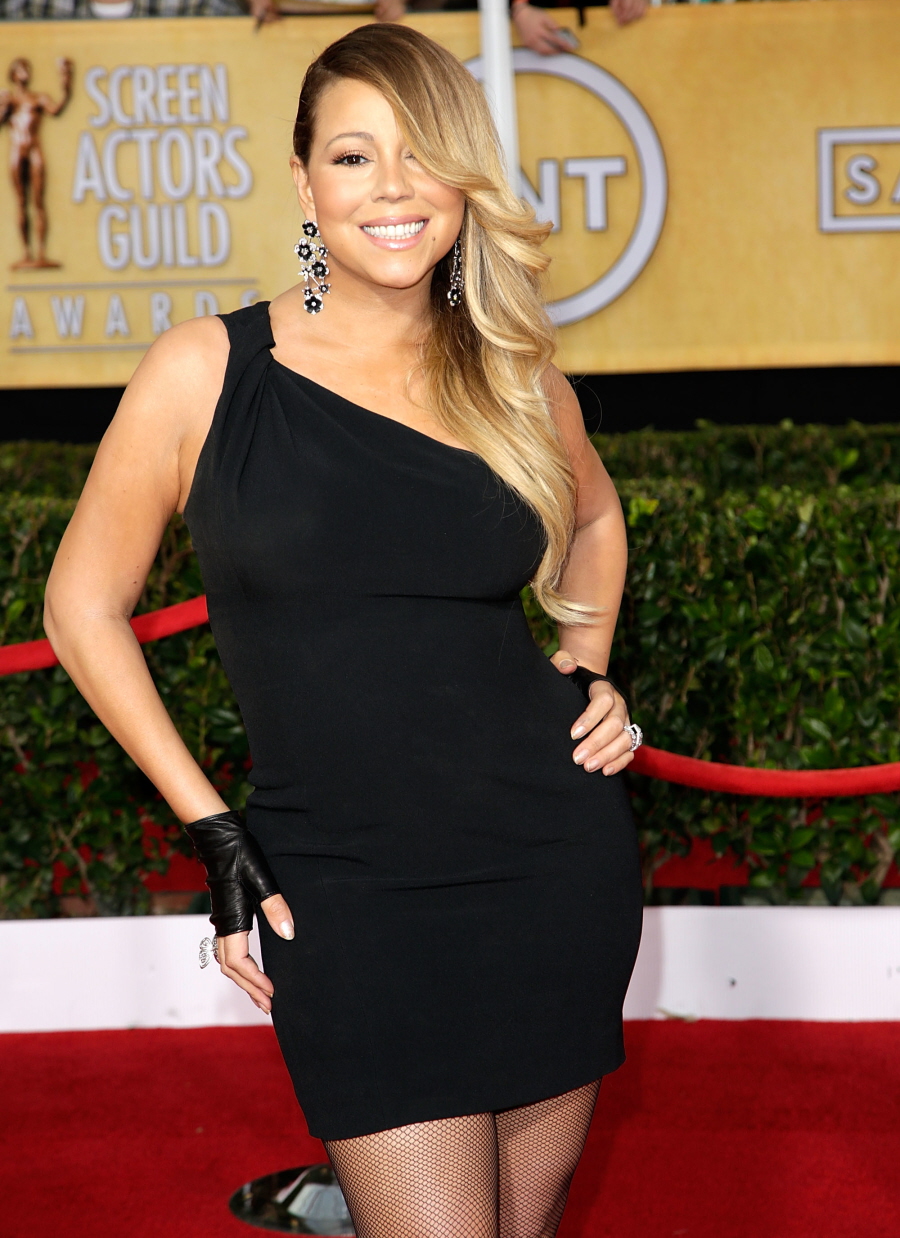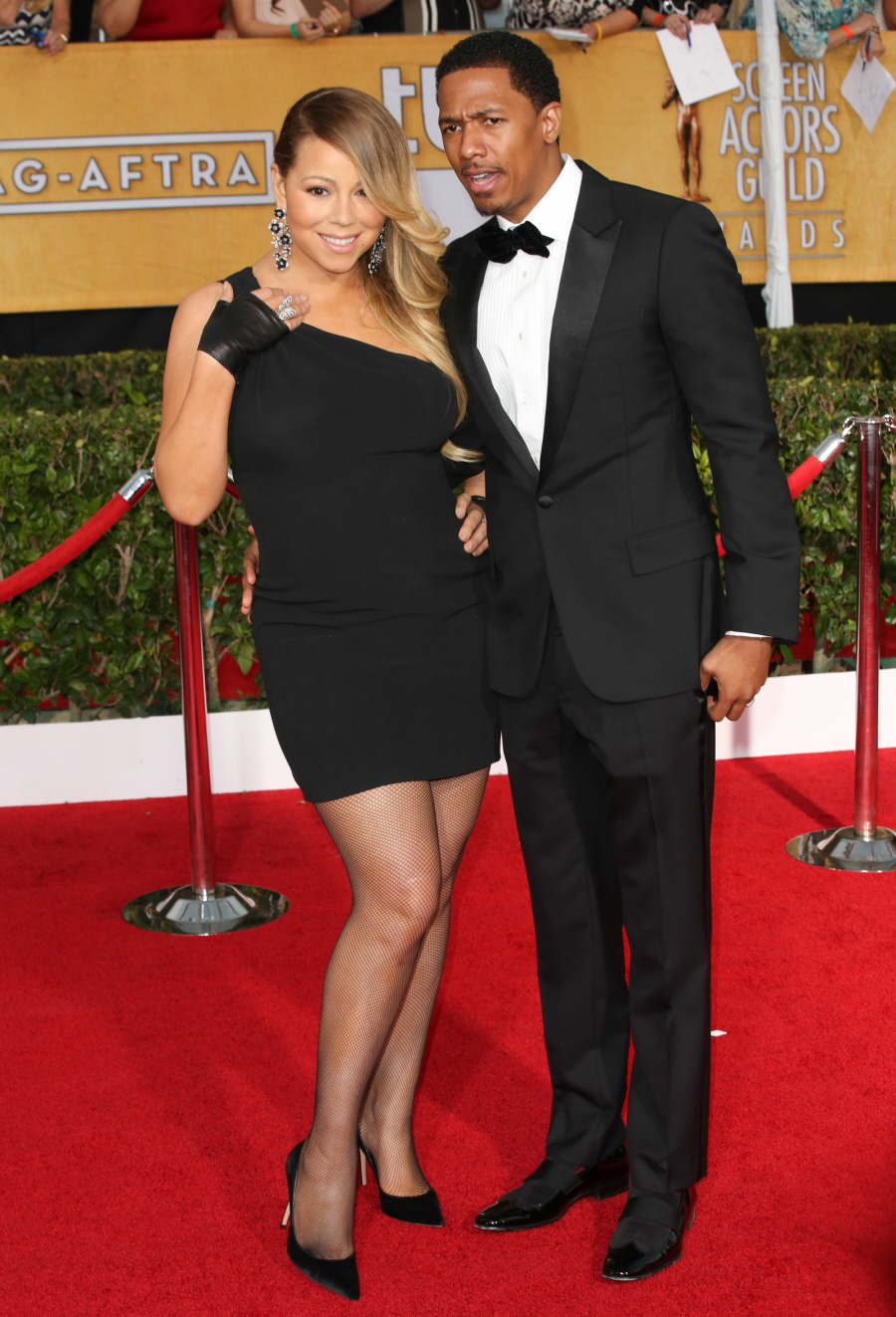 Matt Damon & Luciana. I think Matt has Transitions lenses. RIGHT? Lucy wore Pamella Roland, it's like a wrinkled wedding gown.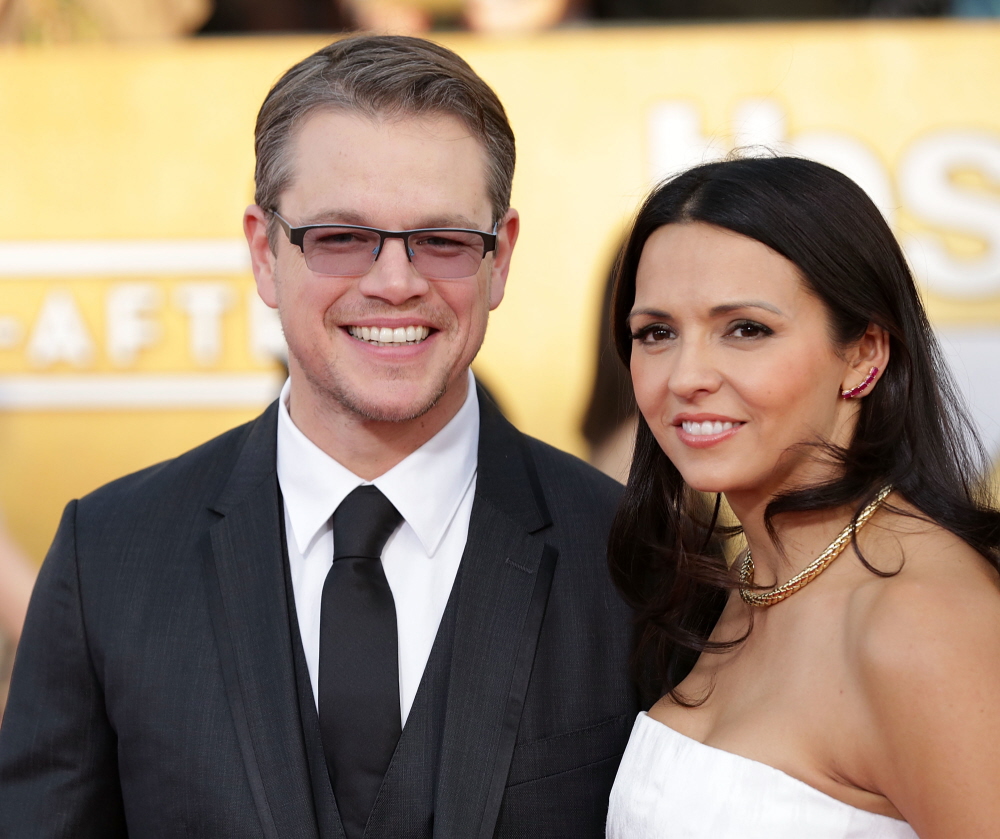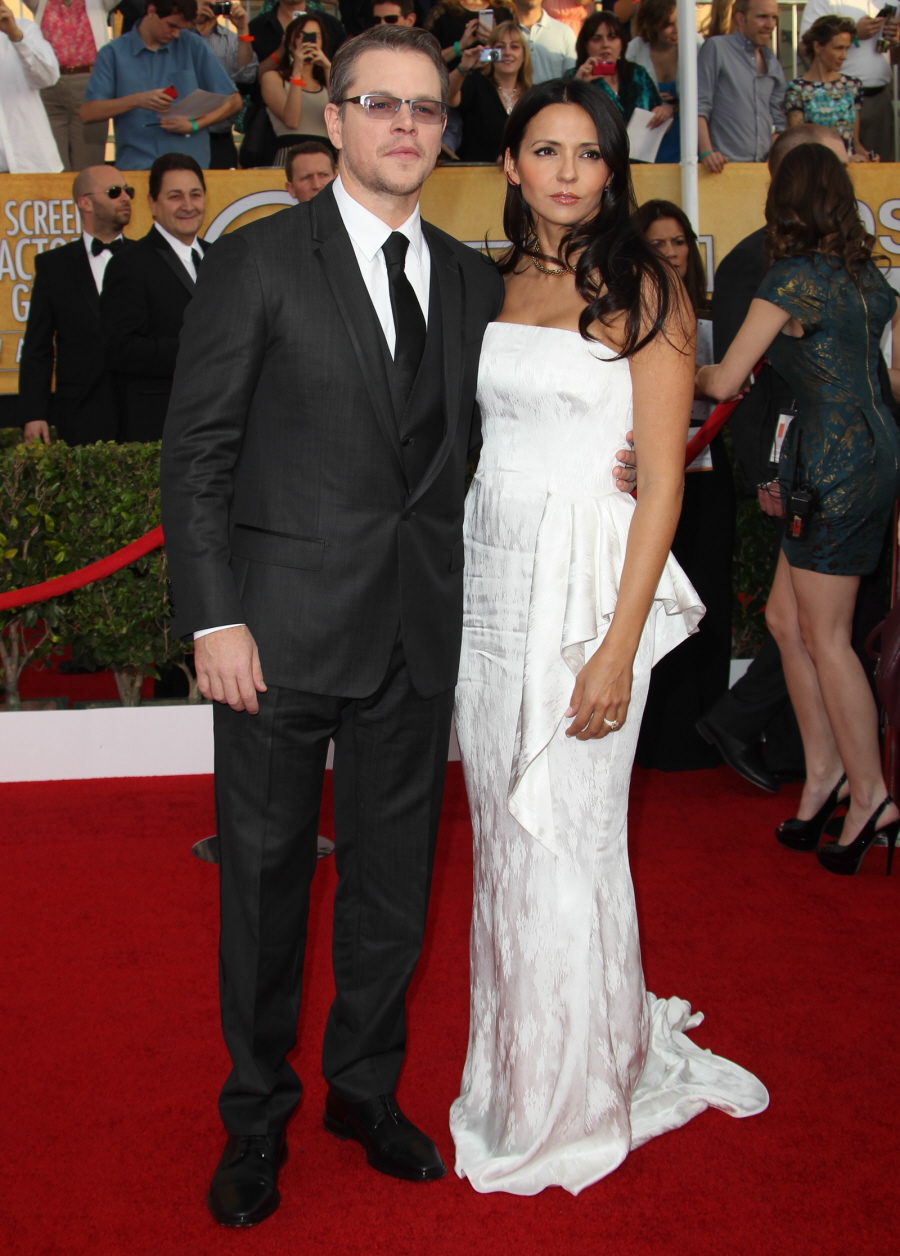 Forest Whitaker and his wife Keisha. She's so elegant in this Georges Chakra couture.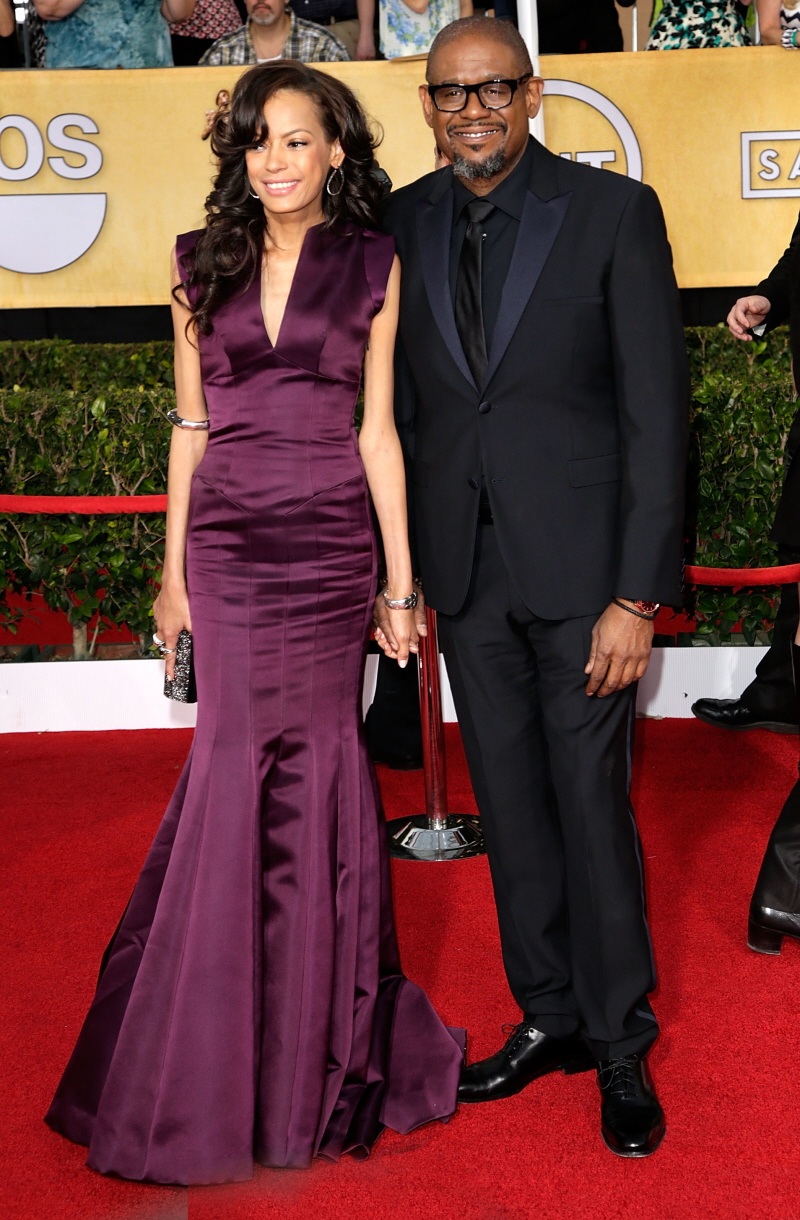 Tom Hanks & Rita Wilson. I don't like Rita's dress at all.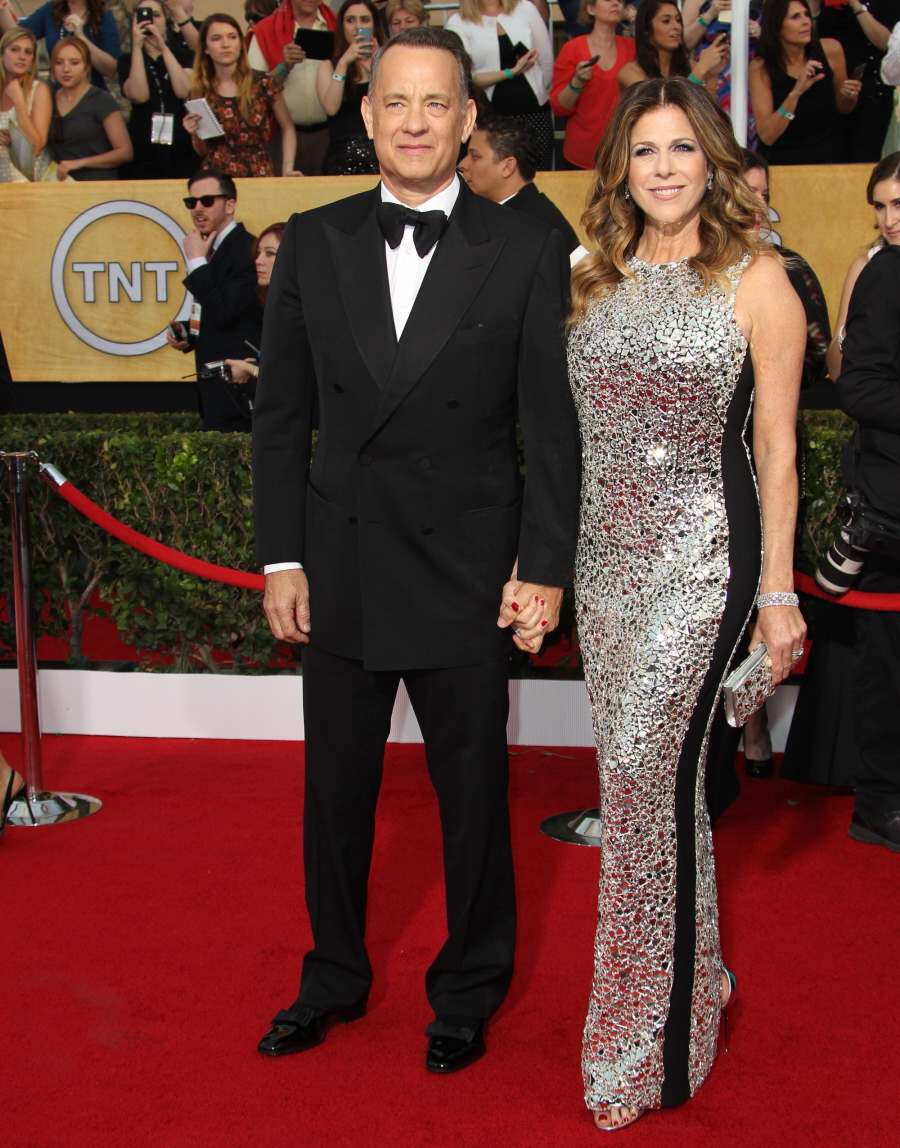 Rupert Friend & Aimee Mullins. Rupert needs to stop with that hair.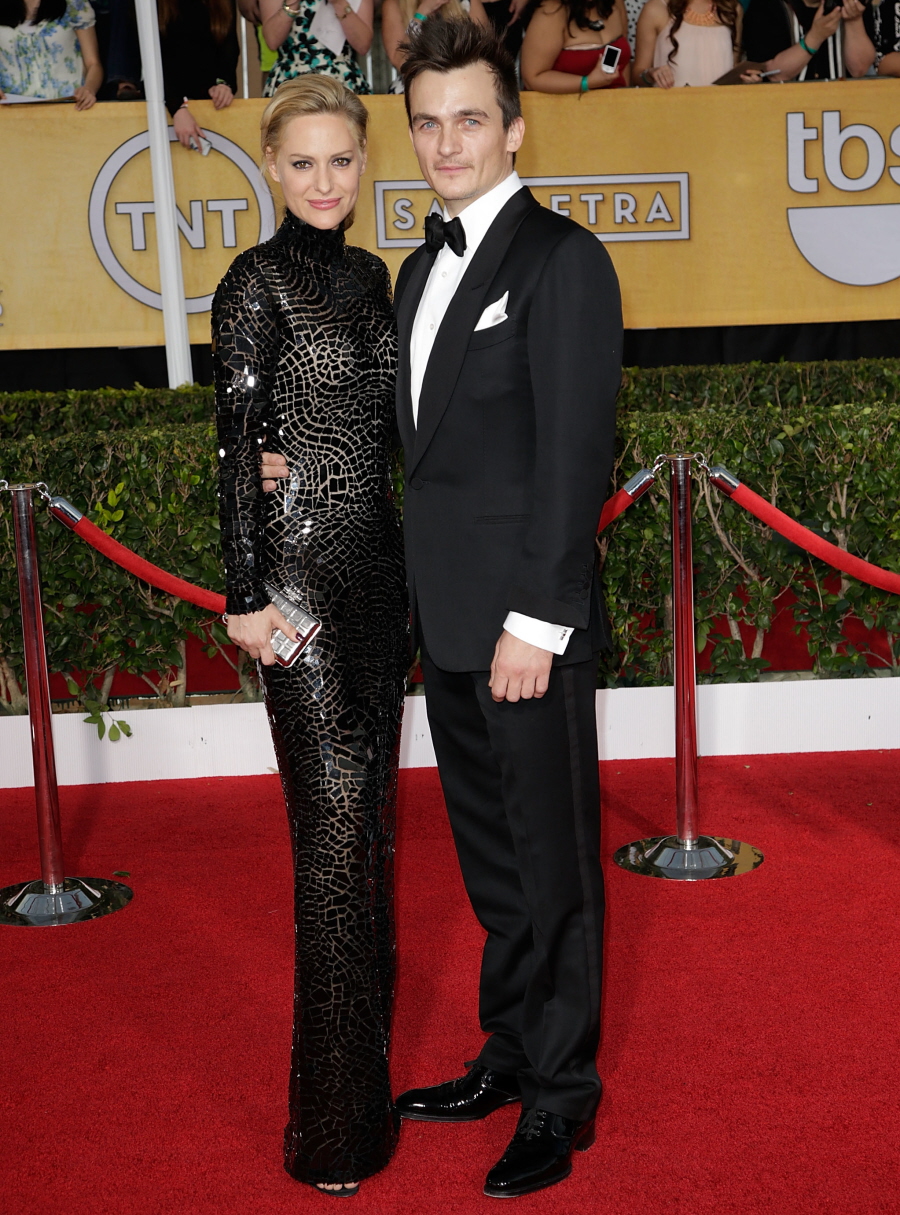 Photos courtesy of WENN.