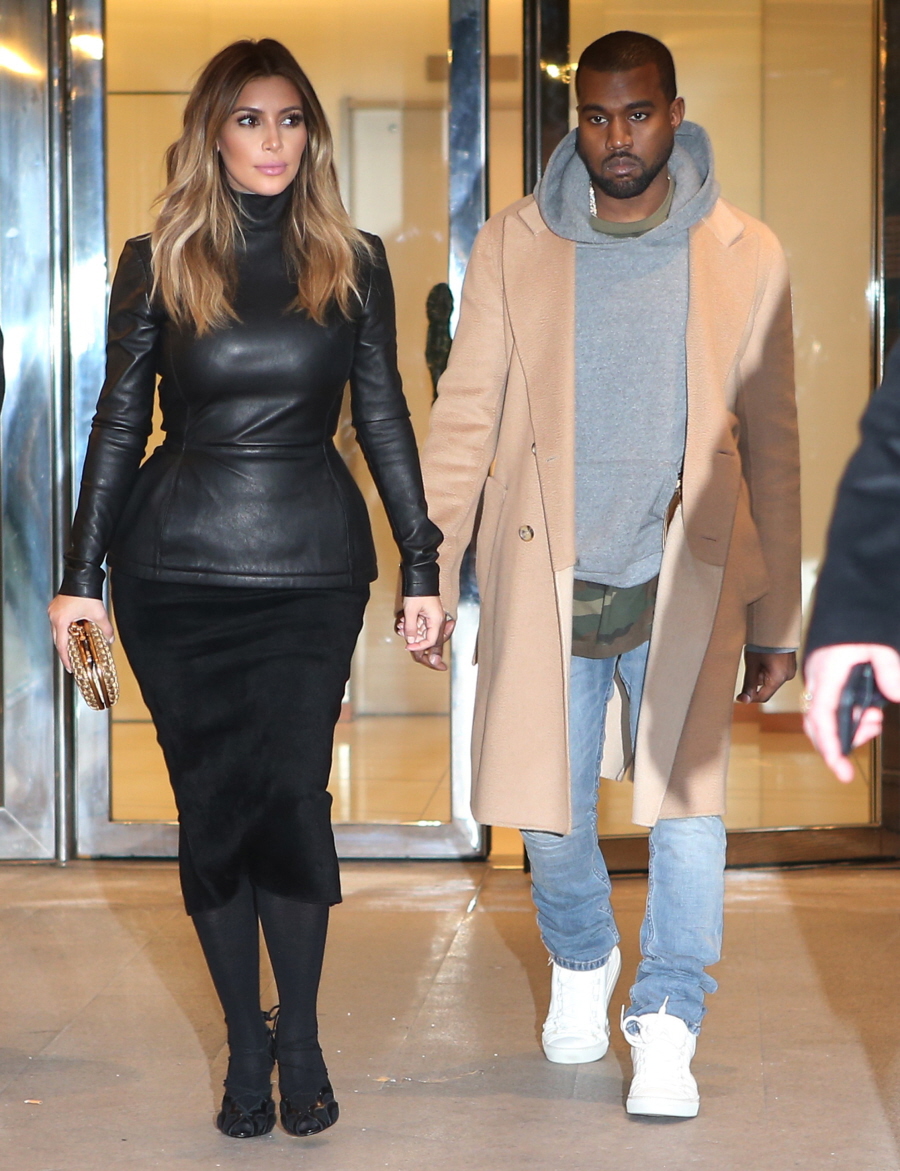 Kanye West flew to Paris last week, just a day or two after he beat the crap out of an 18-year-old kid in LA. Kim stayed in LA for a few more days, then she flew to London, where she stayed for all of five hours before flying on to Paris. So, these are some assorted photos of all of those activities. Let me try to break it down – Kim in London (Kim in all-black with a coat), Kanye at the Givenchy show (Kanye in fur with Carine Roitfeld), Kim and Kanye together in Paris, having lunch yesterday. I hate Kim's outfit in those pics.
According to E! News, Kanye and Kim are in Paris to meet with their friends, including Kanye's BFF Riccardo Tisci and Carine Roitfeld. Kanye wanted to support Riccardo's Givenchy show too. Plus, Kim and Kanye are doing some wedding stuff. A source told E!: "They are going to spend a few days looking at weddings venues in and around Paris. They are also going to do some shopping. They are really excited to find the right place for their nuptials. They are looking at a summer wedding… Kim and Kanye have decided not to use Sharon Sachs as they want to try a different direction from her usual style."
According to the tabloids, Kanye and Kim might also be shopping for a special European castle. Yes, a CASTLE. The Sun and The Enquirer both claim that Kanye is looking for a "fairytale property" as a potential wedding gift for Kim, allegedly telling friends: "Nothing is too good for Kim! My wife deserves to be treated like royalty, and that's just what I'm going to do."
PS… Have you noticed something interesting? Kim hasn't used that hellscape Birkin bag (her Christmas gift from Kanye) since the day after Christmas. Excellent.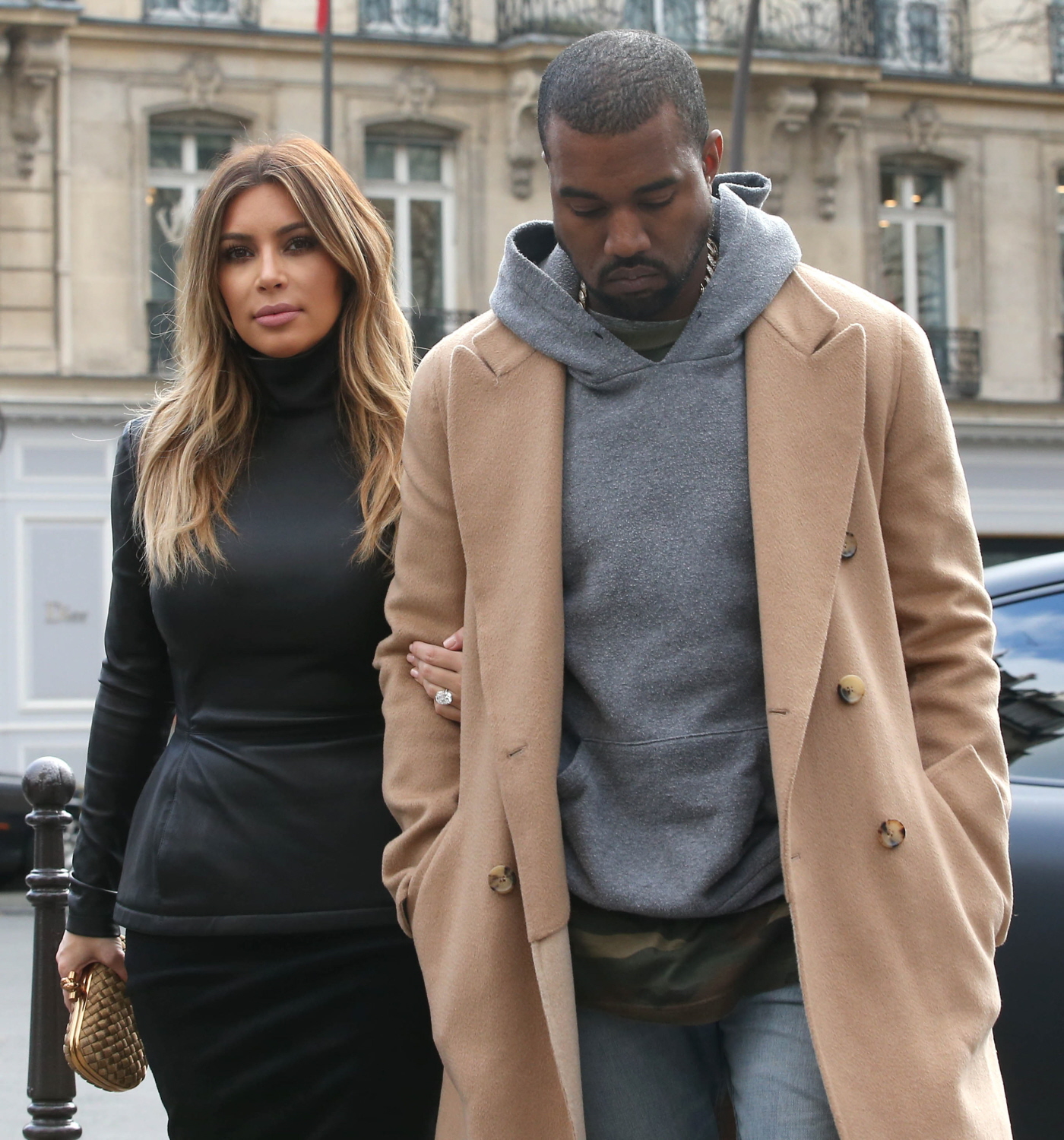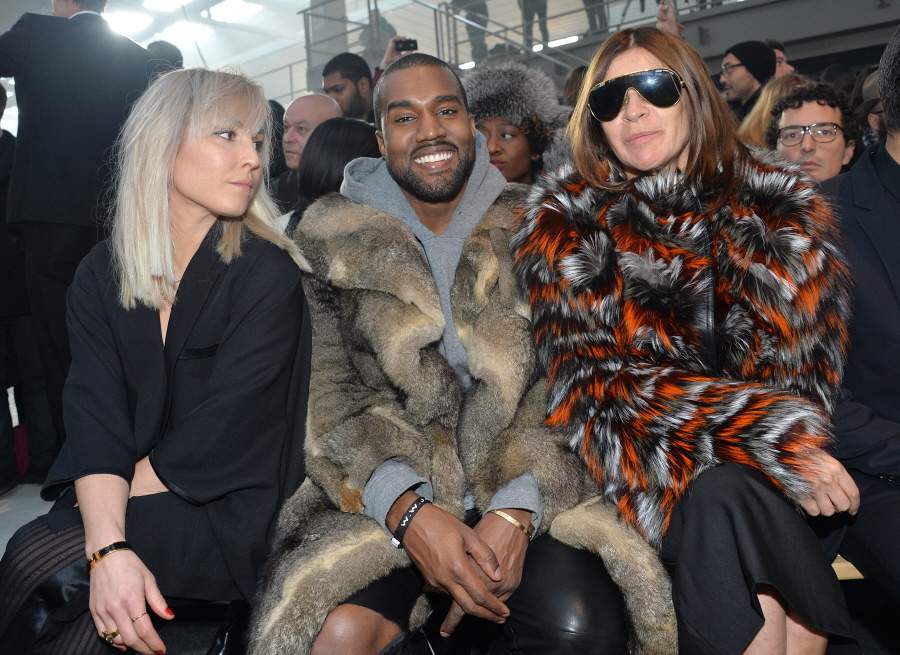 Photos courtesy of Fame/Flynet and WENN.