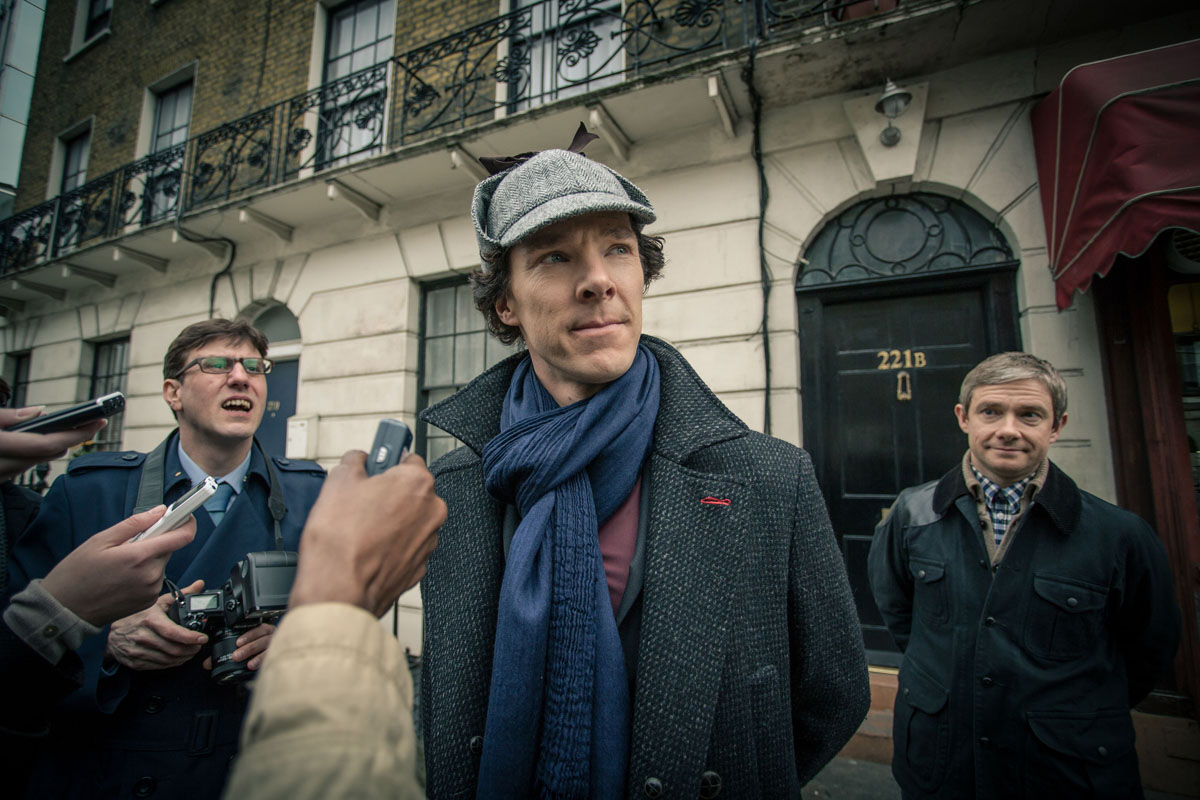 SPOILERS FOR SHERLOCK SEASON 3:
I was so excited last night. I planned my whole evening around the PBS premiere of Sherlock Season 3. Go ahead and call me "lame." I don't care. If loving Sherlock makes me wrong, I don't want to be right. I should admit that I was a very good girl and I didn't watch the episodes online, nor did I delve too deeply into the Tumblrs, Buzzfeed posts and spoiler-tastic UK blogs about this season. I knew the basic stuff going in: that John had a mustache and a serious girlfriend, that Sherlock had been out of England for the past two years, and that in his absence, a Sherlock Cult had risen up, developing conspiracy theories about how he had faked his death. I also knew that many of the Sherlock-loonies were sort of disappointed with this season.
So, I watched "The Empty Hearse" last night and… I don't get why people were disappointed at all. It was extremely satisfying. Was everything explained to perfection? Of course not. Are there still huge questions and gaps? Yes. But what were you expecting, a documentary about how he faked his death? I sincerely did not hate any part of "The Empty Hearse". So here were some of my favorite parts – BIG SPOILERS!
*I loved that even at the beginning, when Sherlock is talking to Mycroft, you can see how much he's matured. He's still somewhat bratty, but he's softened a bit and more prone to show human emotion.
*I loved the addition of Amanda Abbington, Martin Freeman's real-life partner. She was wonderful and it was such a pleasant surprise to see that she liked Sherlock immediately.
*Sherlock's parents!!!!!! Played by Benedict Cumberbatch's parents, Timothy Carlton and Ventham. Every single thing about their cameo was genius.
*Molly! She's changed a lot too. And she got an imaginary snog off Sherlock. I need to ask: why was everyone looking at her boyfriend like he was an alien? Is it because he's supposed to look sort of Sherlock-y and she obviously has a type? Because I didn't think the guy looked like Sherlock at all. He looked like Michael Shannon (so much so that I really thought it was Michael Shannon).
*I didn't cry at any of the John parts, although I did feel all the feels. But the part that got me choked up was Lastrade's reaction when he heard Sherlock's voice. SO MANY FEELS.
*Everything about John and Sherlock's reunion. Every single part.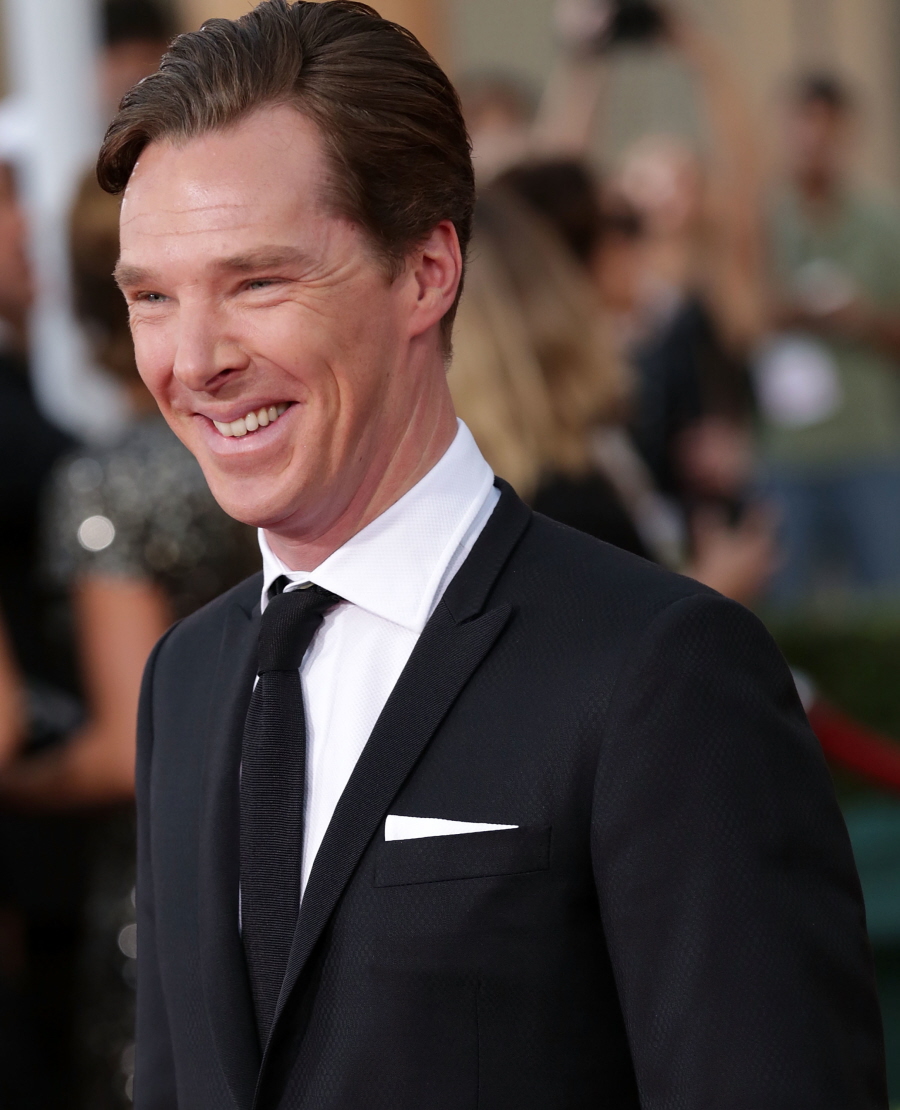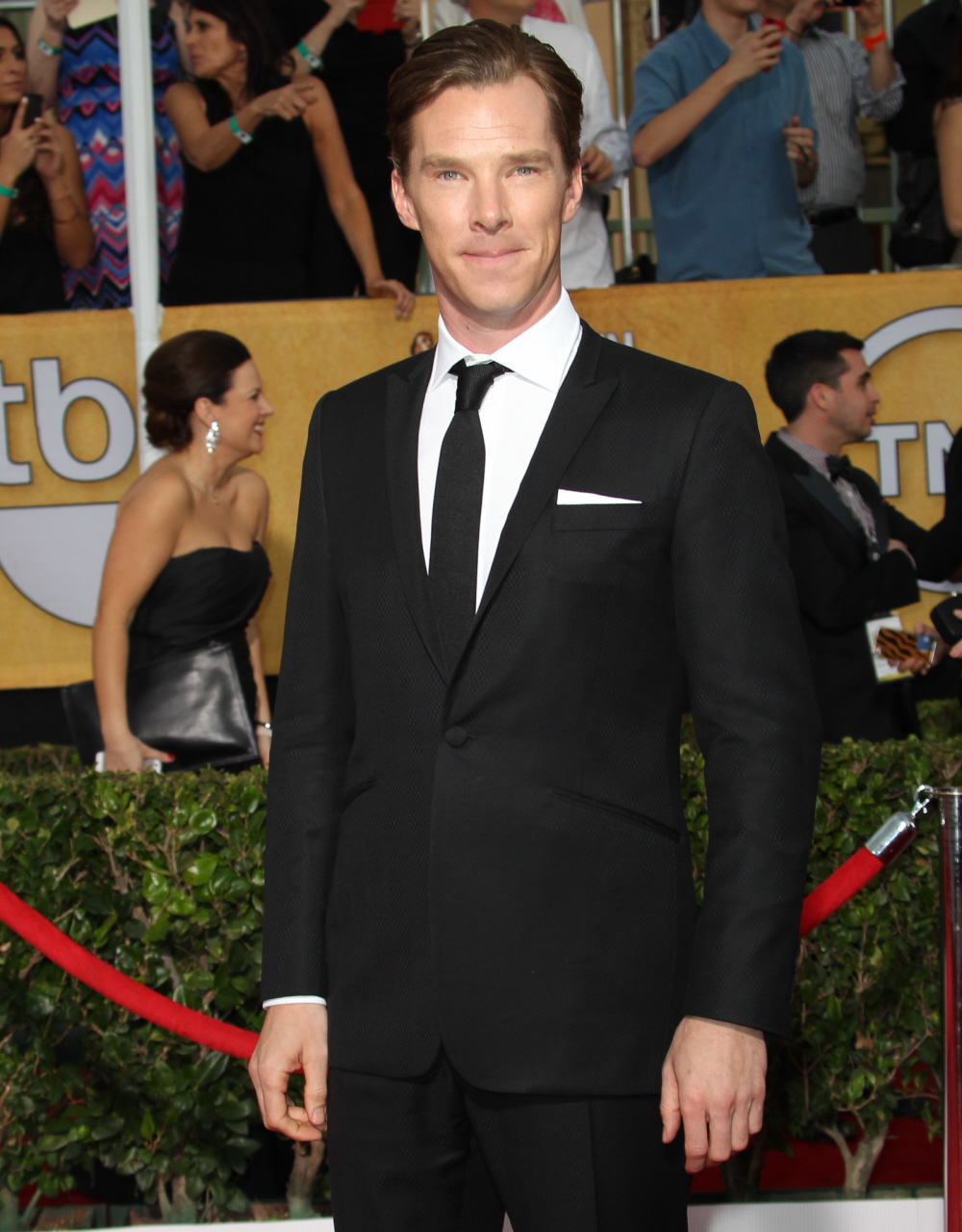 Photos courtesy of WENN.