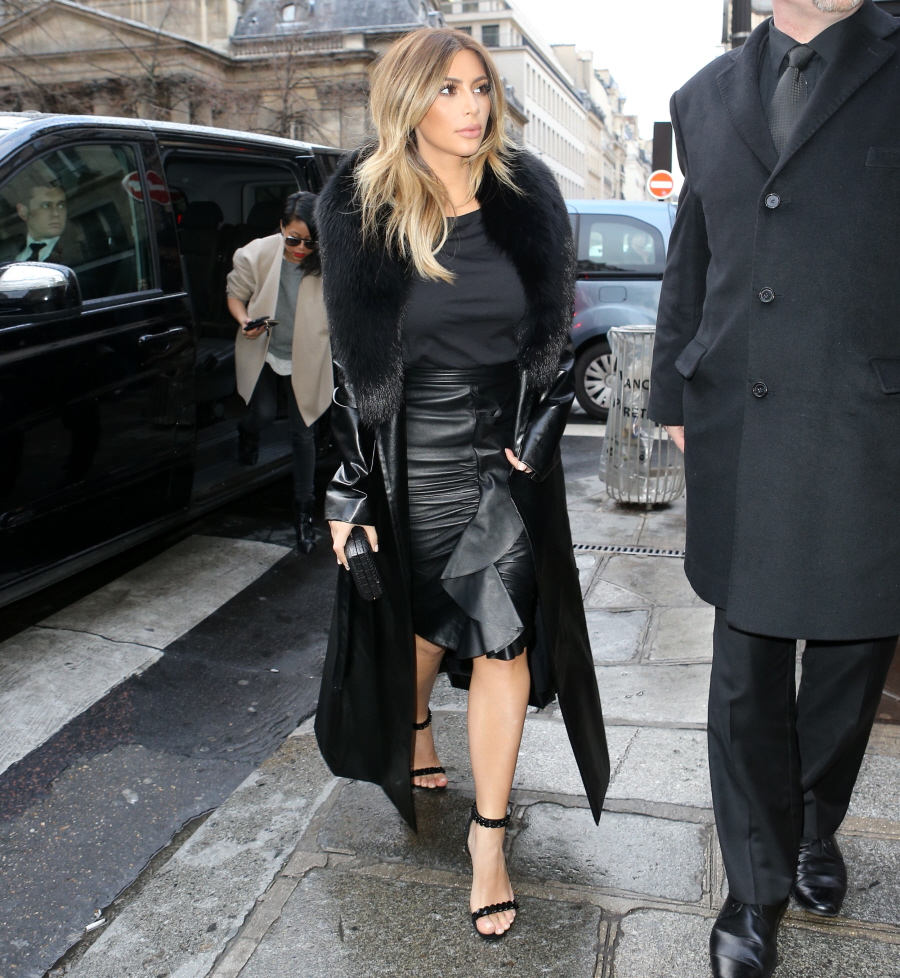 Are these photos making anyone else laugh? I mean… I guess it's difficult to be so downmarket in Paris during Paris Fashion Week. All of the professional fashion people are probably turning up their noses at Kim Kardashian and maybe even Kanye too… although I bet it's more Kim. While Kanye isn't everybody's cup of tea, my general feeling is that he gets loads more respect from professional fashion people, especially compared to Kim. And why not? Kim wanders around Paris wearing leather crop-dusters on top of leather skirts with special vagina ruffles. What is Carine Roitfeld thinking, endorsing this mess?
Everyone has been saying that Kanye and Kim are scouting locations for their summer wedding while they're in Paris, and that Yeezy is hellbent on definitely getting married somewhere in France. Cue the rumors about a Versailles wedding – Kim and Kanye visited Versailles on Sunday. From what I know, you can rent out parts of Versailles for special occasions, but it costs an arm and a leg and then some. My take: they're not getting married at Versailles.
Also: I didn't want to cover this separately because I think this story is nasty, but I know some of you are going to bring it up regardless, so let's go ahead and talk about it. Joan Rivers was doing stand-up in LA a few days ago and she said North West is "ugly… I've never seen a six-month-old so desperately in need of a waxing." My take: if you want to make fun of Kim or Kanye, go ahead. They're adults and they can take it. But stop picking on a baby, for the love of God. Besides the sheer grossness of calling a baby "ugly," I just don't even think North is anything other than adorable. She's seriously a beautiful baby.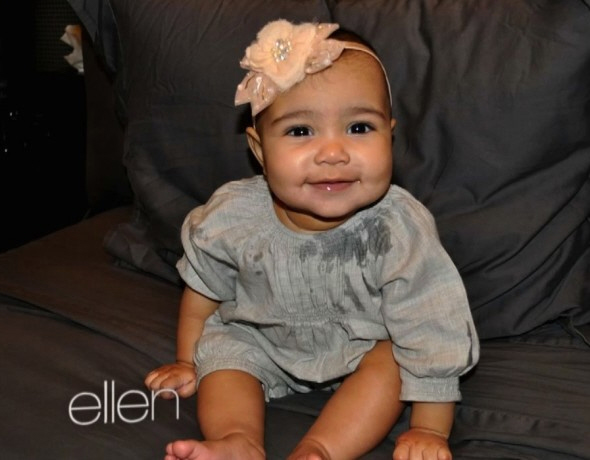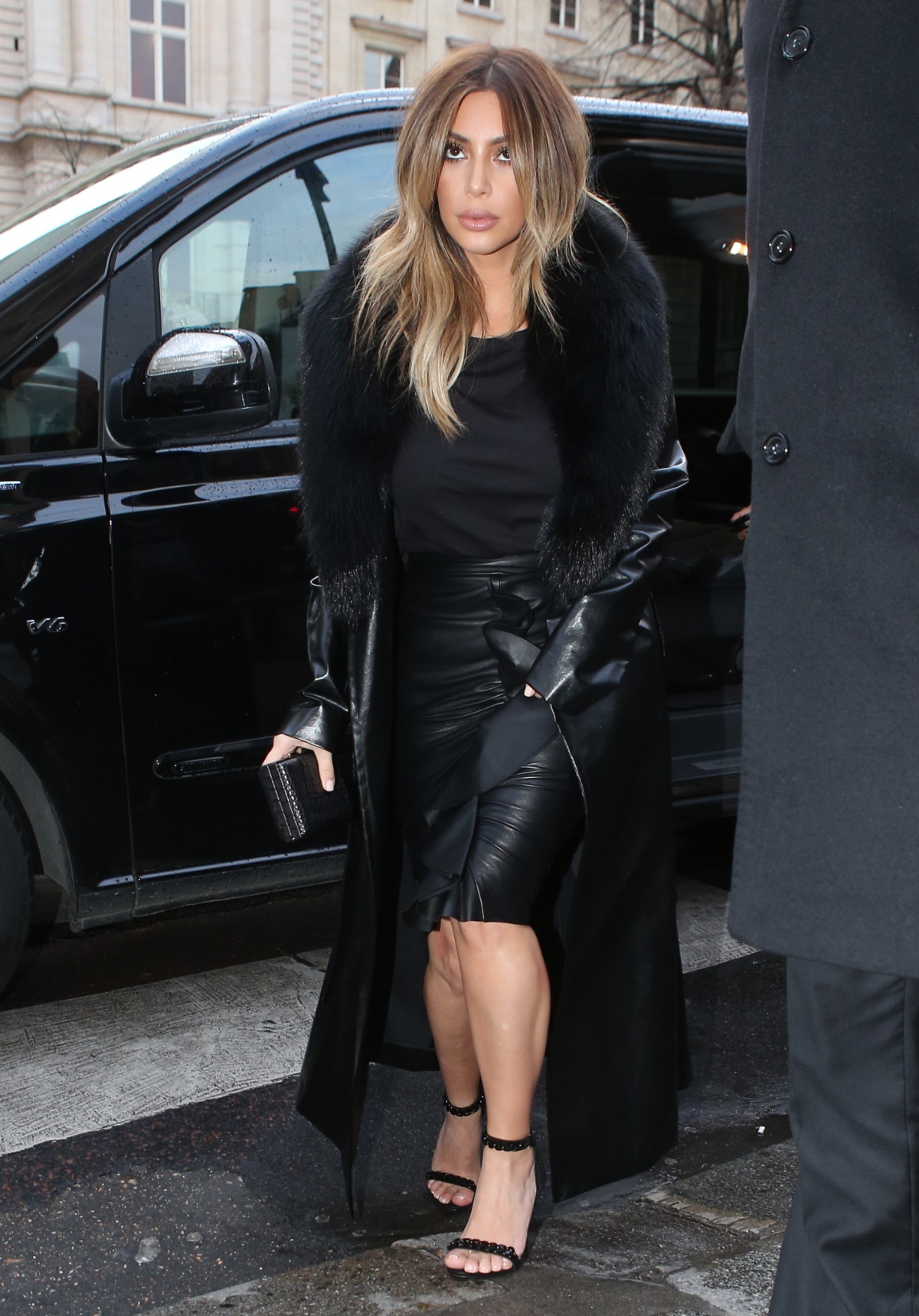 Photos courtesy of Fame/Flynet.