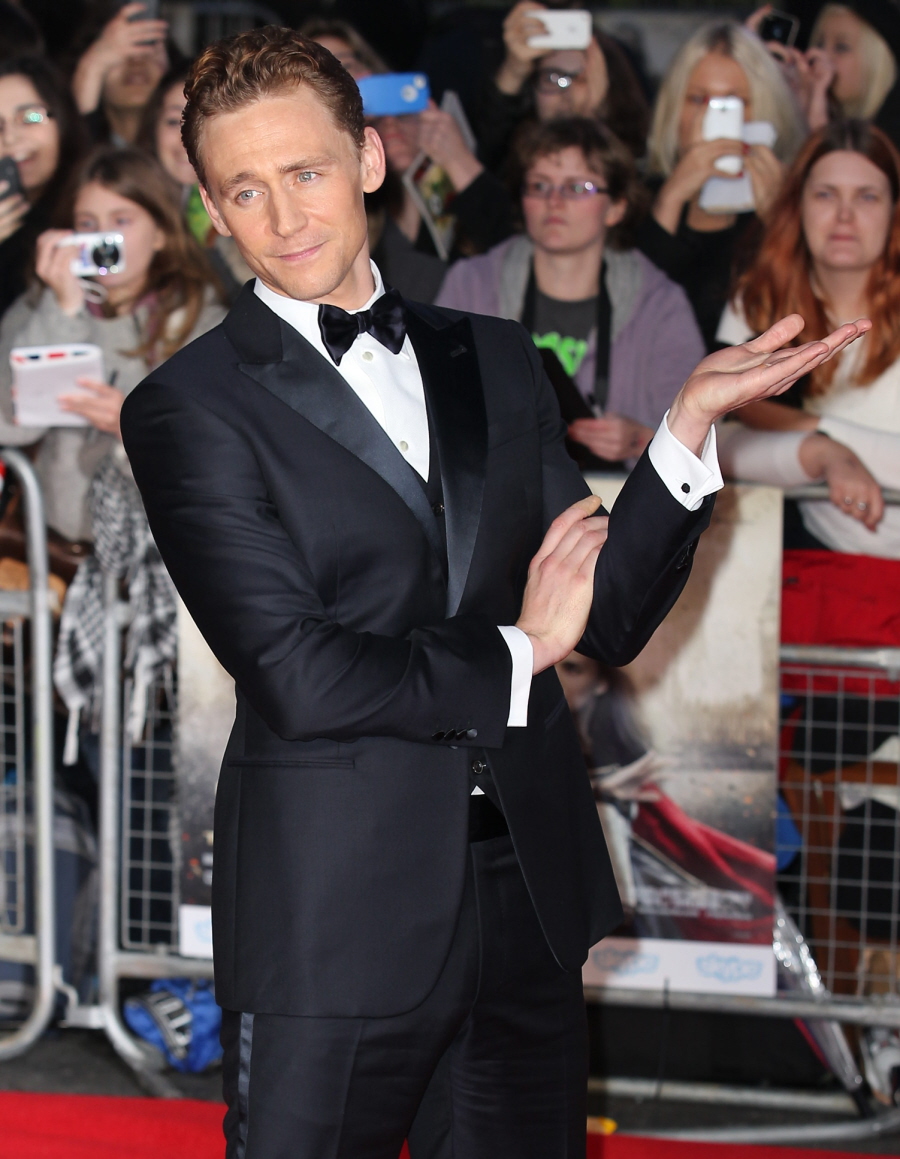 This is for the Dragonflies who will literally click on anything if it involves Tom Hiddleston in some way. I really don't think any of this is a spoiler, but if you are completely in the dark about all things Thor 2: The Dark Loki and you don't want to know anything at all about it until you see the movies at some future date, this post is not for you. Go on, now.
Ready? Okay, so Thor 2: The Spandex Loki will come out on DVD in February and people are buzzing about some of the extras. In one scene that made it into the film, Loki the shape-shifter disguises himself briefly as… Captain America. Thor busts his brother out of Magneto's jail cell and they're walking along, trying to be inconspicuous and that's when Loki shape-shifts. In the actual film, Chris Evans came in to do a cameo, but I guess Chris was doing it on greenscreen or something, because Tommy decided to wear the Captain America spandex and pretend to do an American accent. And that's one of the DVD extras:
When Tom and Chris Hemsworth sat down with MTV last year, they described the circumstances that led to Hiddles putting on Captain America's suit. Chris makes it sound like Tommy had to be told very gently that he didn't need to wear the suit but Tom makes it sound like he was just trying to give Chris Evans some pointers on what his performance should be.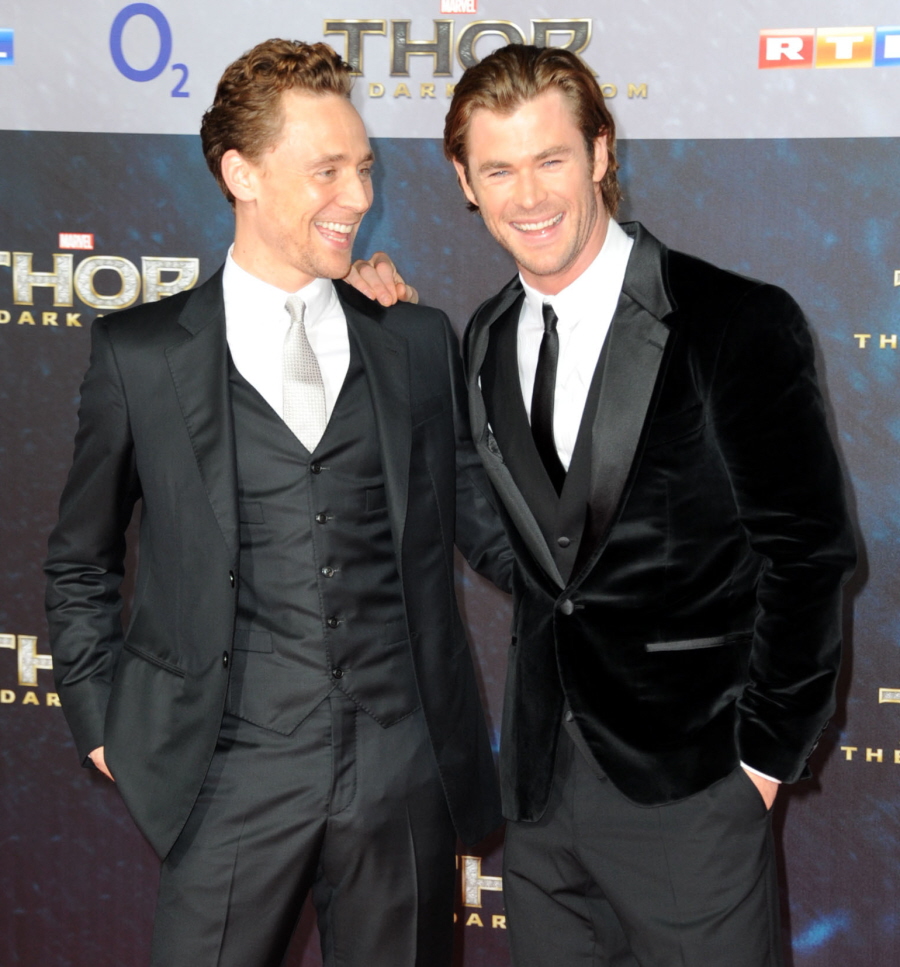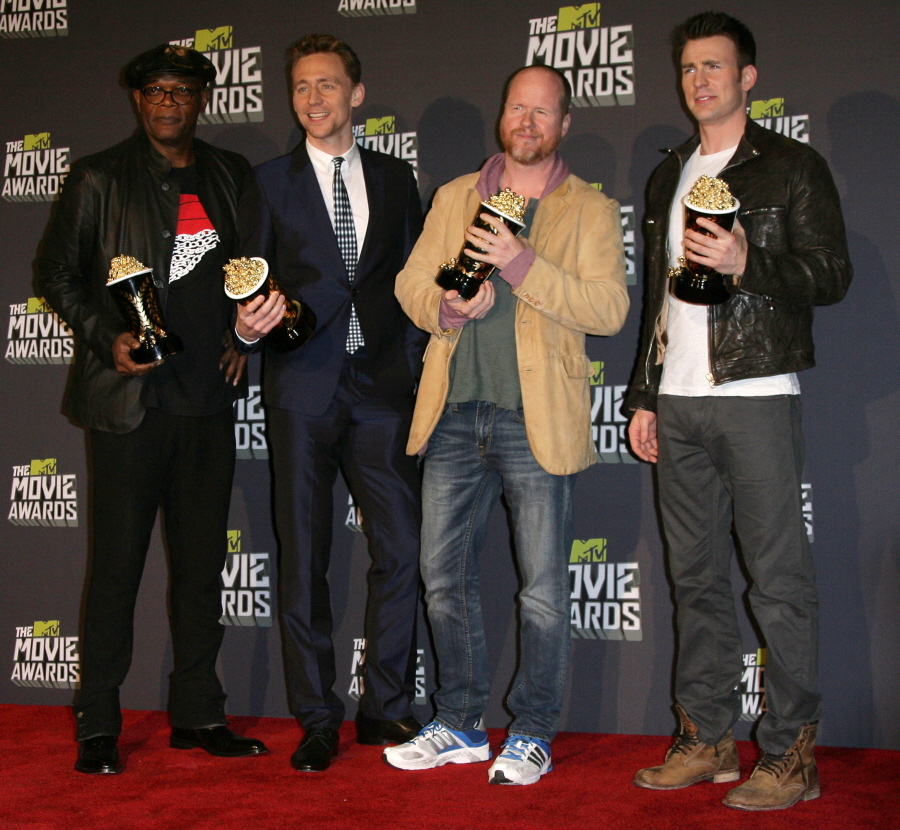 Photos courtesy of WENN.