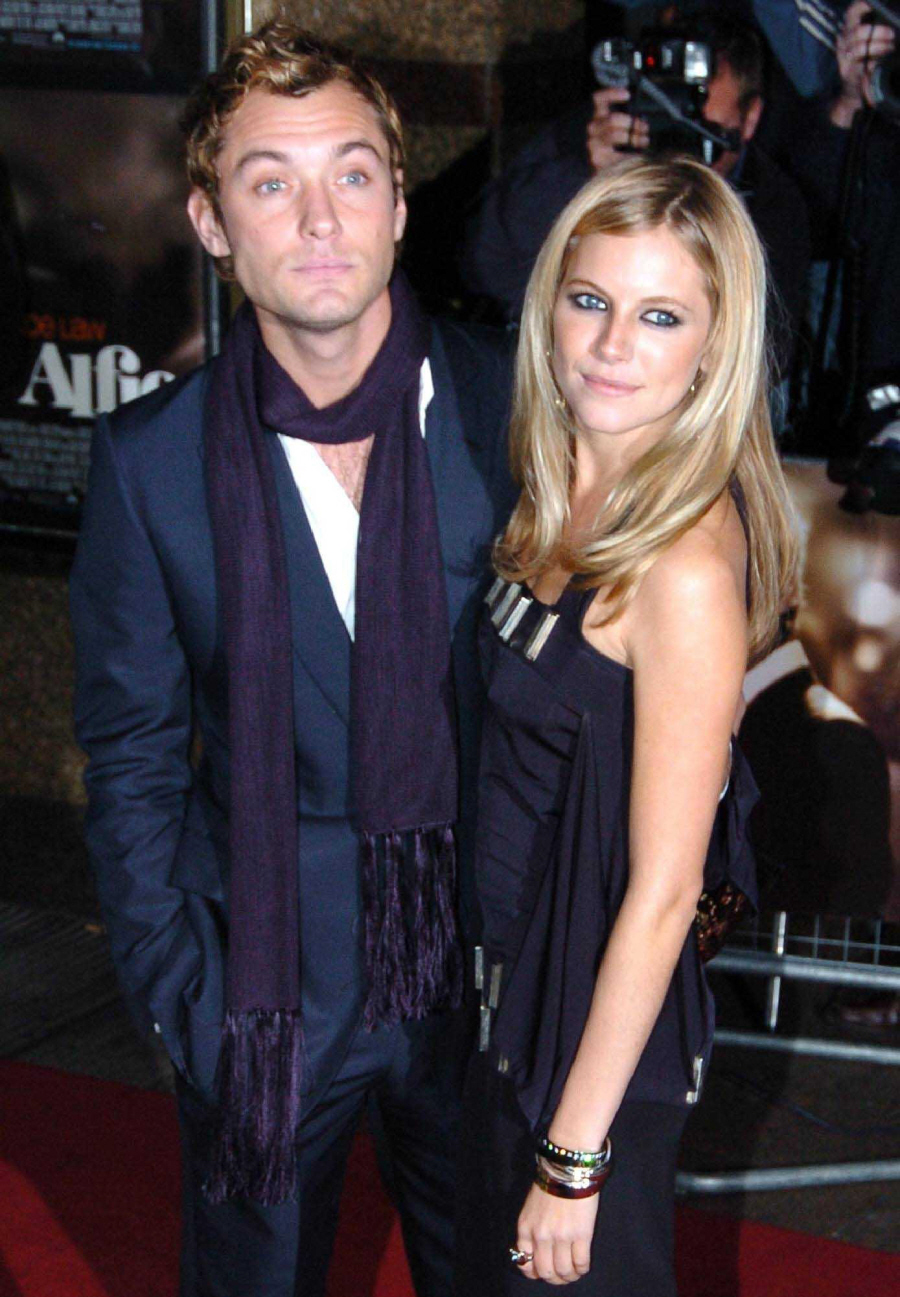 2005 was a great year for gossip, even from the first days of the year. That's when Brad Pitt and Jennifer Aniston split, and throughout the year, Brad and Angelina Jolie became the Brangelina juggernaut that we still have today. 2005 brought us Cocaine Kate Moss (she was photographed by a tabloid doing lines in a studio). 2005 was the year that Daniel Craig went from a small indie actor to Bond, James Bond.
2005 was also the year that Jude Law went from "that really hot English actor dating It Girl Sienna Miller" to "the dumbass who cheated on Sienna Miller with his kids' nanny." The Jude Law scandal was hitting – if memory serves – in late summer and early fall. Sienna played the victim rather well, she and Jude broke up for a time but then started up again (and followed that pattern a few more times too). But in that specific time period, the Jude-Sienna situation was BIG news. The nanny sold her story and we knew intimate details about Jude's seduction techniques and all of it was quite embarrassing for him.
So here's some vintage gossip: I remember reading about this Daniel Craig connection at the time and thinking that Sienna sounded like a cool chick. It was immediately following the revelation about Jude banging the nanny. Sienna was seen out with Daniel Craig, Jude's good friend, and Sienna's friend too, because they had worked together on Layer Cake. The UK tabloids reported that Daniel and Sienna were having a sultry fling while Sienna and Jude were separated (and allegedly working through their drama). If I remember correctly, Sienna was asked about Daniel Craig in interviews around this time and she repeatedly claimed that Daniel was "just a friend." For his part, Daniel was dating Satsuki Mitchell at the time (although he would eventually dump her for Rachel Weisz). Well, sorry for all the backstory, but it was necessary. Jude Law testified in the ongoing News of the World hacking trial today in England, and this whole 2005/Daniel Craig thing came up. Guess what? It was all true.
Jude Law has a mole in his midst. The actor was confronted with the bombshell news that a family member sold stories about him and ex-girlfriend Sienna Miller to a British newspaper when he appeared in court in London today as part of the ongoing News Corporation phone-hacking trial.

Former editors of Britain's News of the World have been accused of secretly hacking various celebrities' phones for information about their private lives, and Law was present to testify about an October 2005 story that revealed then-girlfriend Miller was cheating on him with Daniel Craig.

Law told the court that the paper's story — alleging that he had called Craig to confront him about the affair — was entirely true. As to how the paper got the story, Law claimed he was "shocked to see the amount of information accumulated" by the paper's staff, but "Sadly, it did not surprise me …"

It was not until August of last year, he told the court, that he found out a family member had been leaking information to News of the World. But when the paper's attorney revealed in court that that person had been paid, Law said, "I've never been aware of that; of anyone getting paid for that."

In a dramatic scene, the attorney wrote the snitch's name on a piece of paper and handed it to Law, asking if he had known that person was getting paid to spill about his private life.

According to The Guardian, Law "did not flinch when he unfolded the paper," but said, "I was made aware very recently that there had been some kind of communication with this person … I was never aware any money changed hands [until today]."

Law also told the court that when police confronted him with the news that his phone had allegedly been attacked by the paper, they played voicemail recordings for him in which he recognized his own voice leaving messages for his children's nanny.

Other celebrities, including Angelina Jolie, are expected to testify as the trial continues. Stay tuned to RadarOnline.com for the latest from court.
The Guardian's coverage of Jude's testimony goes even further – Jude testified that he had called Daniel to "remonstrate" him about banging Sienna, and Jude also said he told Daniel that he needed to come clean to Satsuki. Granted, this is supposed to be a story about how awful it is that a member of Jude's family was selling stories about him to the press. Which IS sad and awful. But on a gossip level… the stories the family member sold were totally true. Sienna and Daniel Craig were banging. Daniel and Jude's friendship fell apart because of it. Sienna eventually made her way back to Jude and Daniel continued on with Satsuki for another six years or so. And I can't believe this confirmation got buried! Damn.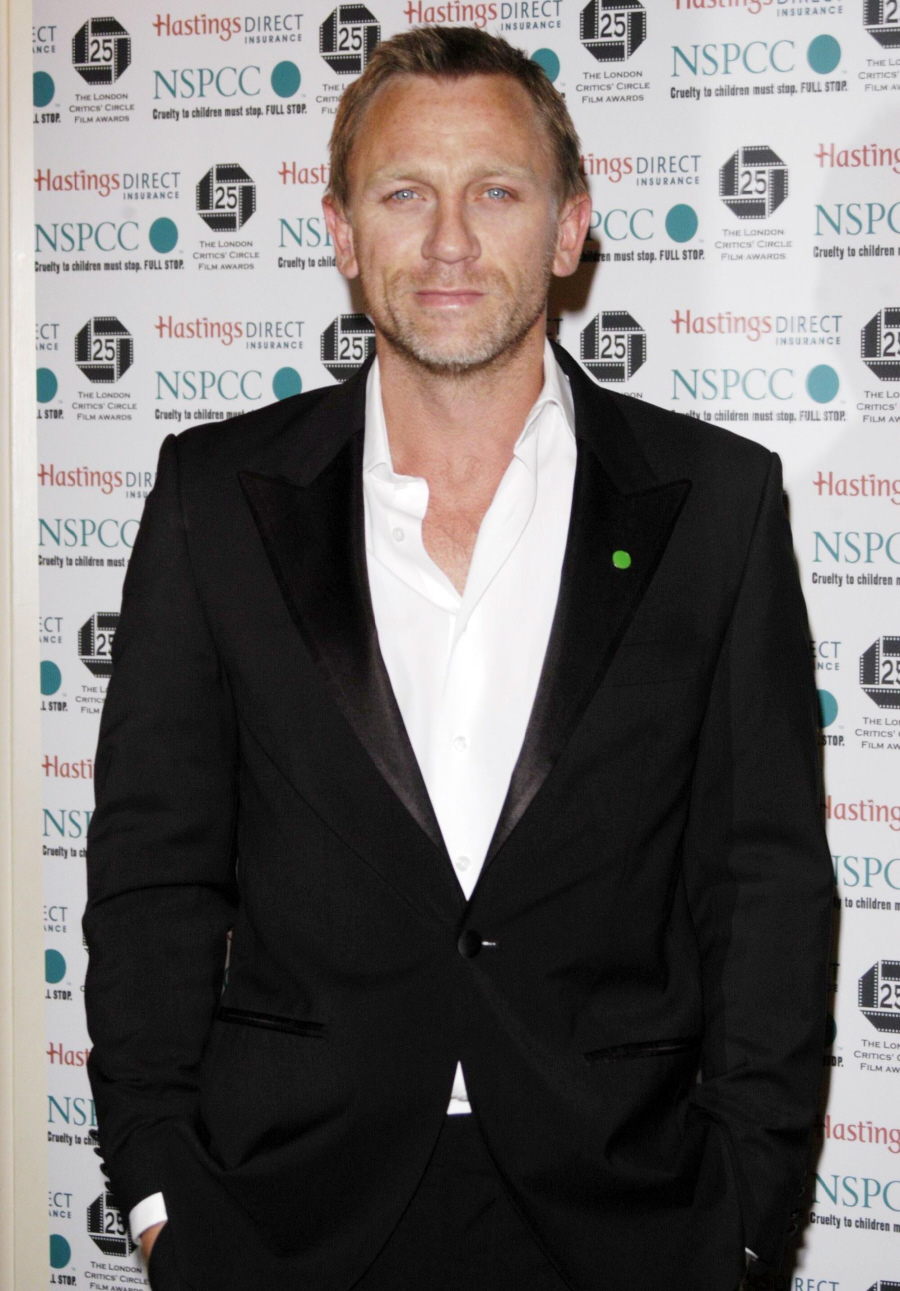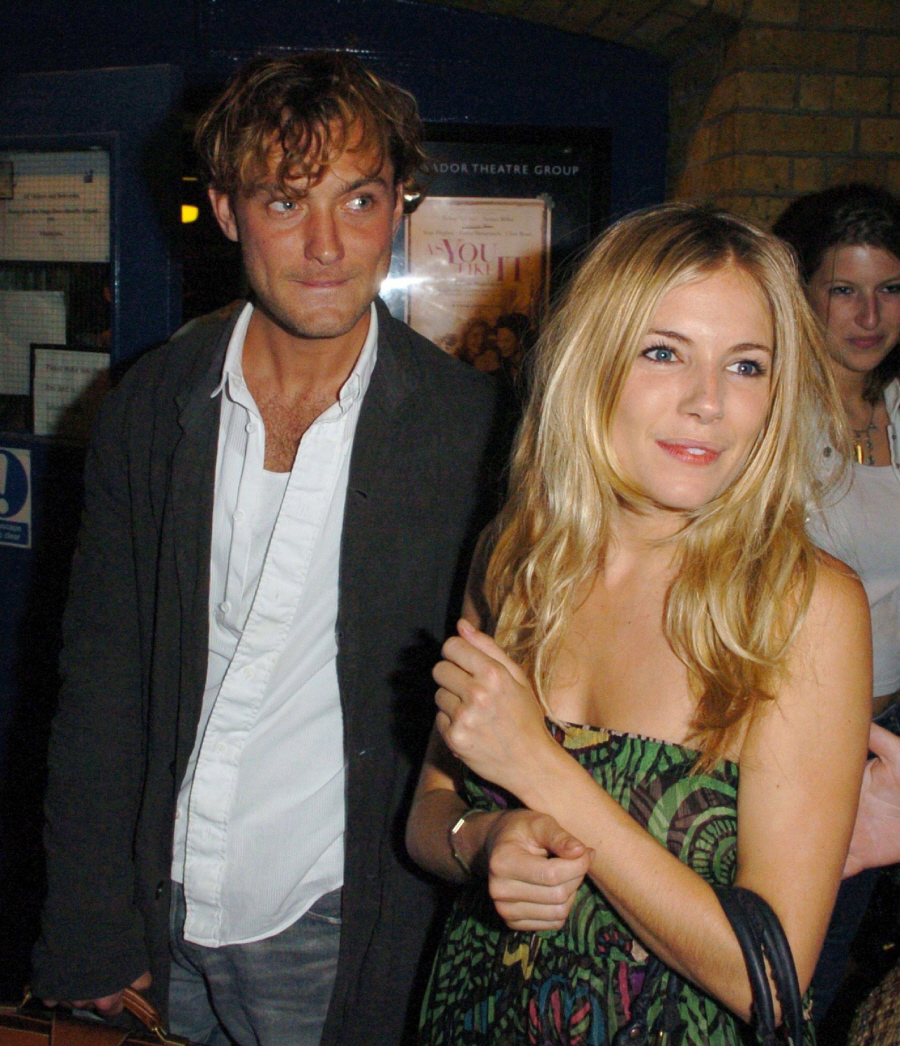 Photos courtesy of WENN.