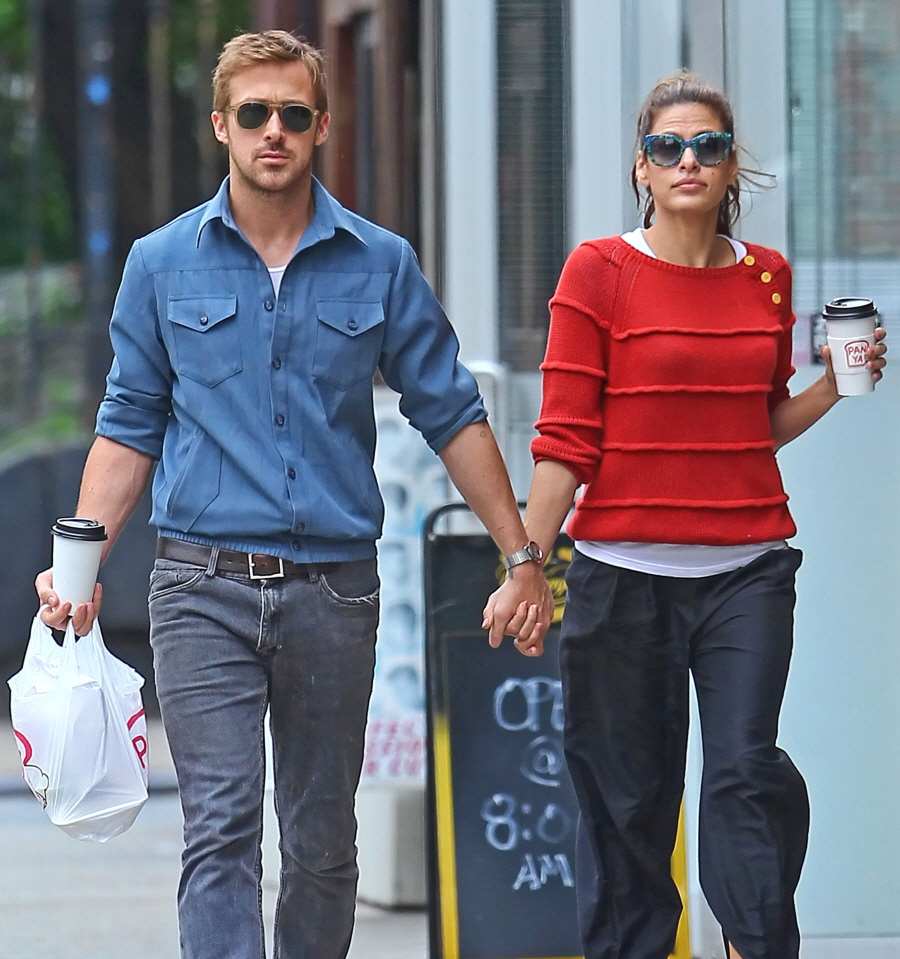 Is this the end? We've heard it before. And it seems strange that we're getting major breakup news for Ryan Gosling and Eva Mendes the same week that Eva allegedly told airport screeners that she's pregnant. So, take your pick of stories you'd rather believe: either Eva and Ryan are closer than ever and expecting a baby OR Eva and Ryan and dunzo and have been completely over for more than a month. Your choice.
They seemed to be crazy about each other when they stepped out regularly in LA with her dog Hugo. But on Wednesday, two publications reported Ryan Gosling, 33, and his girlfriend Eva Mendes, 39, split up over Christmas.

'There is no ill will,' InTouch's source said. 'Neither is rushing out to date other people right now.' Life & Style Weekly's source added: 'They just knew it was time.'

Their reps did not return calls to MailOnline.

The couple, that started dating in 2011 when they filmed The Place Beyond The Pines, have not been seen together this year. Though the split happened over the holidays, they faced issues much earlier.

'They started having problems back in September,' a source told InTouch. 'They decided to quietly call it off for good around Christmas.'

A big problem was they liked different things. Eva, who is the face of Thierry Mugler perfume, preferred to be in the limelight, while her partner didn't.

'Eva loves Hollywood, the parties, the glamor,' a source shared. 'She loves going out.' But not Ryan, who is 'introverted – very serious and a total homebody'.

Another problem was getting hitched and having babies. 'They knew it was time to take the next step and get married,' a friend admitted. 'But neither was sure they wanted that to happen.'

Mendes has said in the past she was not interested in becoming a mother. 'I'm certainly not thinking about being a mom,' the beauty has said. 'I can't imagine it. I'm too selfish.'

The Only God Forgives actor, however, wanted a brood. 'I'd like to be making babies,' he said. 'But I'm not, so I'm making movies.'

On Saturday the Ghost Rider actress reportedly told airport security she couldn't do a body scan because she was pregnant. The star was in Los Angeles and on her way to New York City. But the Training Day actress has since denied it, with her rep explaining she always avoids the scanner and prefers the pat down. Meanwhile, Gosling has retreated to his native country.

'He packed up and moved back to Canada for a while,' an insider told Life & Style. 'He felt like he needed tome out of the limelight to refocus.'
It's a rehash of tabloid stuff, although my take on their relationship was that Ryan would have married her if she was into it, but she didn't care about marriage at all. And that kind of soured the whole thing. But! I also think Ryan had a wandering eye. Maybe his Hey Girls don't want to acknowledge that, but I think one of the big reasons Eva was always flying out to be with him and they were always so "connected" is because she kept him on a short leash so he wouldn't stray.
Anyway, I can't say that I feel particularly sad about this if it is true. Ryan and Eva were always a WTF couple to me and the only surprise (for me) was how long they made it work.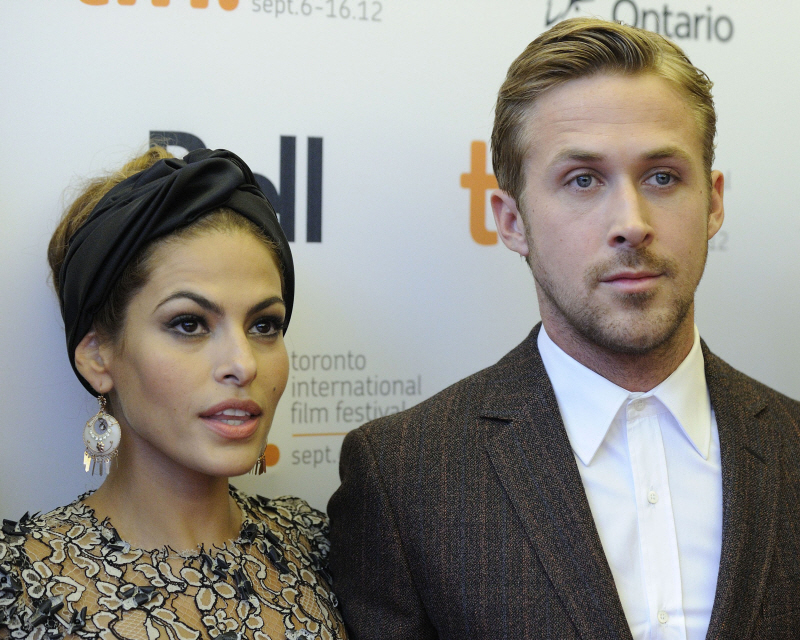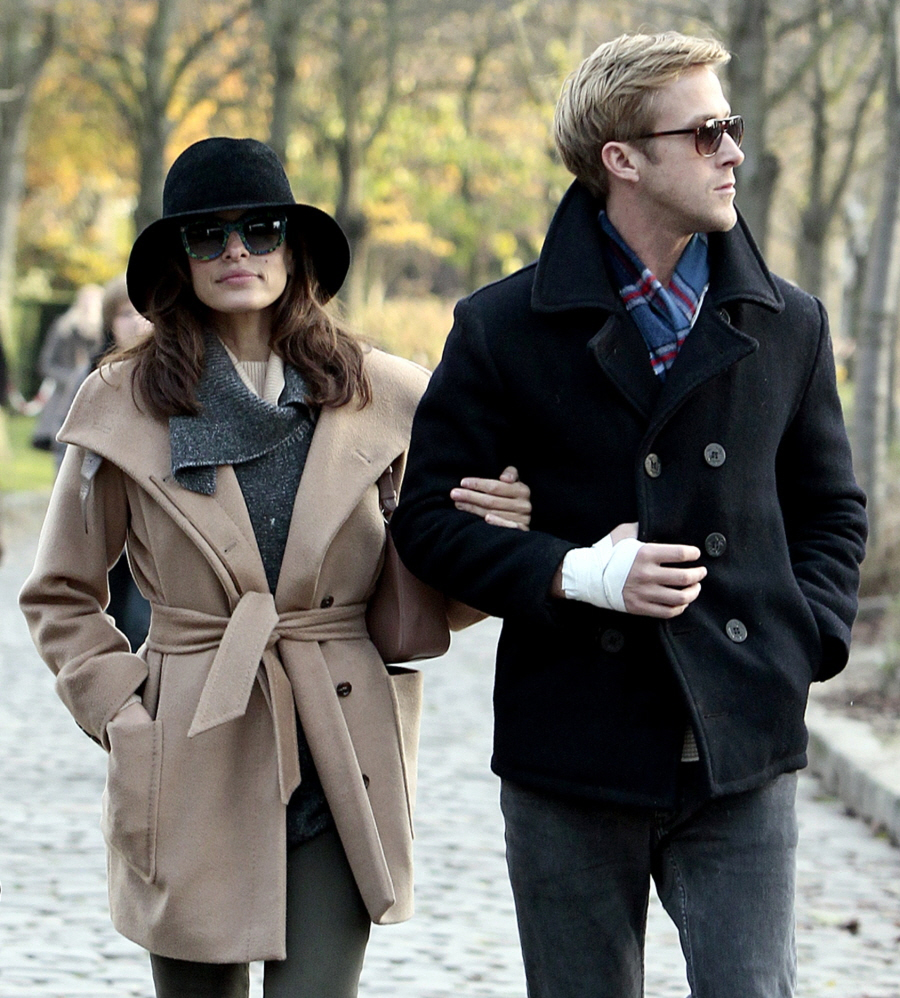 Photos courtesy of WENN, PCN, Fame/Flynet.