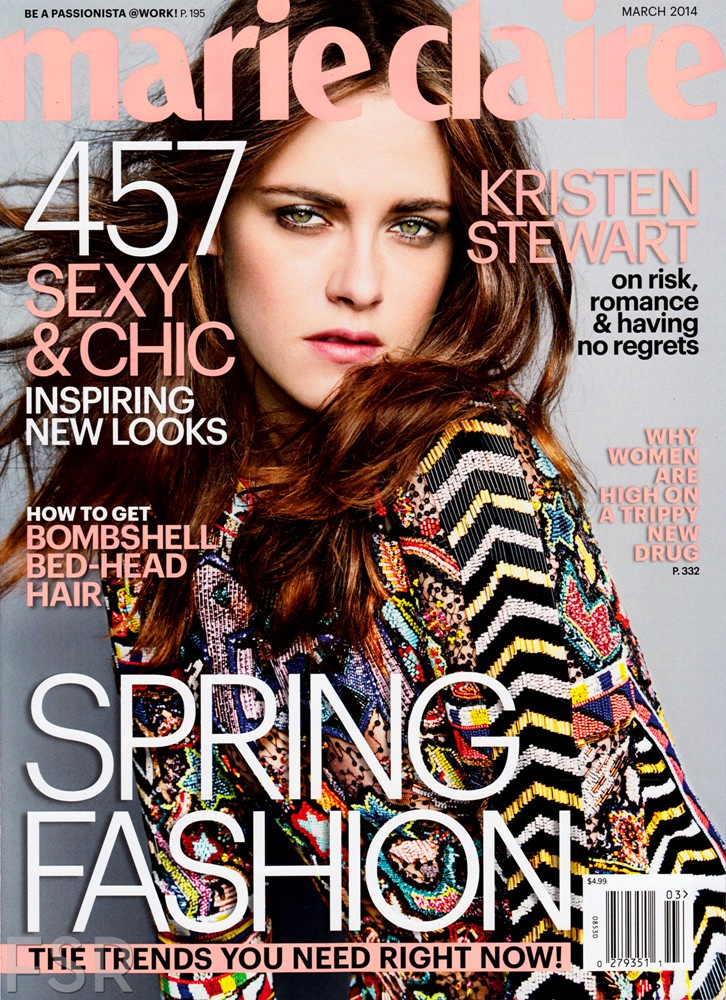 Kristen Stewart covers the March issue of Marie Claire Mag. This is her first major magazine cover in a long time. I'm not even going to try to backtrack and figure out when her last American cover was, but I trust that it's been a good year. K-Stew has been giving more interviews recently – mostly as part of promotional, contractual duties with Balenciaga, and I guess this might be the same? I was going to say that she might be promoting Camp X-Ray, but that doesn't even have a release date yet. So yeah, she's just promoting Balenciaga. As for the shoot… I think she looks blandly pretty. Kristen is capable of doing some surprisingly strong editorials, but I guess they were going for "pretty" and "not hardcore" here. She's sort of dead-eyed, but I tend to blame the photographer for that. Some highlights from the cover story:
Kristen on love: "You don't know who you will fall in love with. You just don't. You don't control it. Some people have certain things, like, 'That's what I'm going for,' and I have a subjective version of that. I don't pressure myself… if you fall in love with someone, you want to own them – but really why would you want that. You want them to be what you love."

She doesn't want to plan anything: "I mean, at this point, I can't even tell you if I want to hang out on Saturday."

She wants kids because she had such a happy childhood: "I had it too good, to not have that, too. If I were to put money on it, definitely, yeah. But you earn that, like, that's so not here yet."
[From Marie Claire via Starpulse]
"You don't know who you will fall in love with. You just don't." Is that the explanation we're going to get for the Rupert Sanders stuff? I mean, she doesn't OWE us an explanation, and after all this time, I didn't think we were going to get an explanation, but I kind of wonder if Kristen is going to talk about the incident more in the coming year as she promotes her movies and her modeling contracts. Will the explanation be along these lines? "I couldn't help falling in love with a married man"??? See, I don't think it was love. I really don't. I think she was just getting some, for fun, because she was young and didn't think it through.
Apparently, Kristen also recently told German Vogue: "I like to be a muse. You meet so many talented people who inspire me. I like the creative energy at photo shoots." Is it bad form to refer to yourself as a designer's muse? I think it is.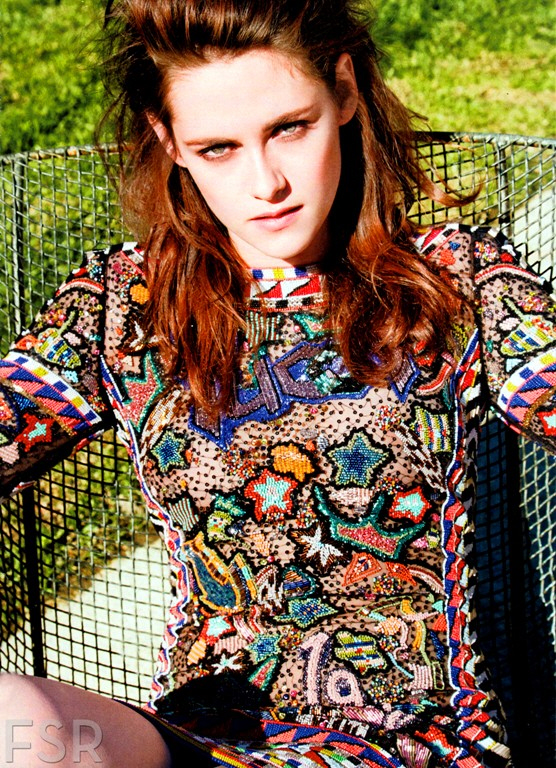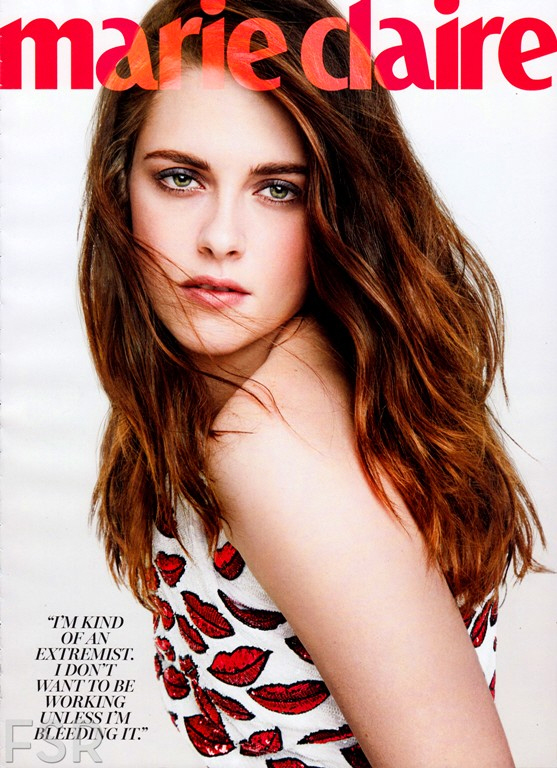 Photos courtesy of Marie Claire via TFS & Fashion Scans Remastered.