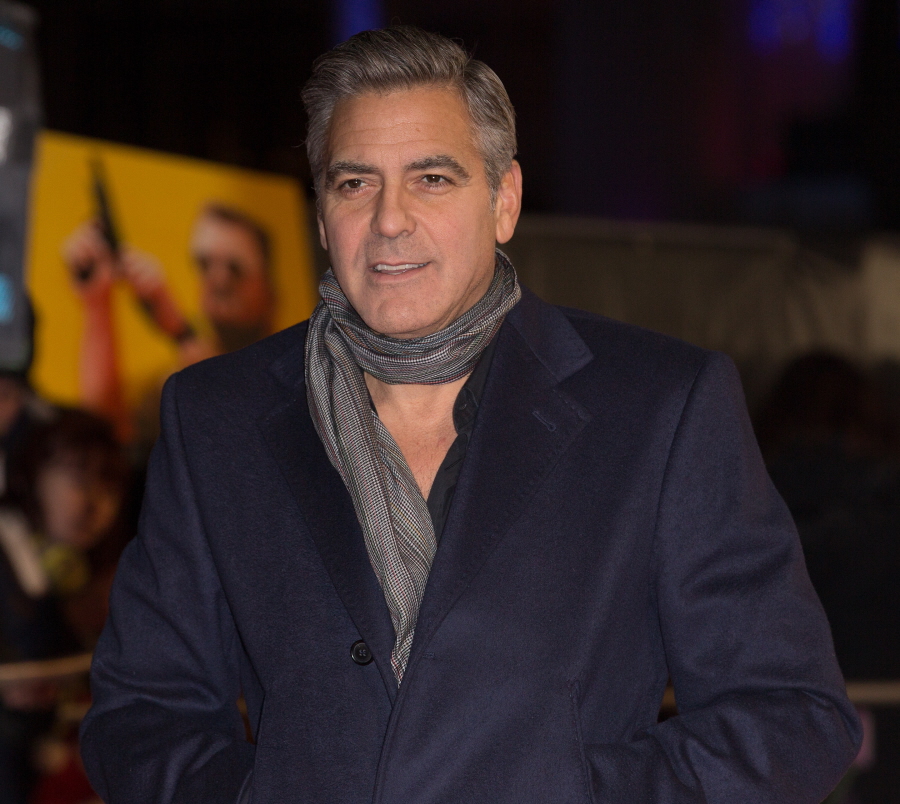 If you asked me last Saturday if I thought I was going to spend this week discussing the British Museum's possession of The Elgin Marbles/The Parthenon Marbles, I would have said you were crazy. But here we are. Quick note: these are some assorted new pics from the promotional tour for The Monuments Men. Most of these pics are from the London premiere and photocall. Anyway, back to the marbles. When doing press in Italy, George Clooney was asked – by a Greek reporter – if he thought the British Museum should return the Elgin Marbles to Greece. George said that it would probably be a good idea. The Greeks lavished praise on Clooney and they invited him to stay in Greece whenever he wants. But now George is England, and the English have a bone to pick with him. Before Clooney even arrived in England, John Whittingdale, the chairman of Parliament's Culture, Media and Sport Committee told reporters:
"I'm a great admirer of George Clooney, but I suspect that he probably doesn't know the history of the Elgin marbles and the legal entitlement that Britain has to them. He's an American. I suspect he doesn't know why it is that Britain came to acquire the Elgin marbles. There's a very strong view in this country that they should stay."
Basically, Clooney is a dumb America who should just go back to America and stop talking about Europe's stolen art? Right. So, the British reporters were ready to pounce on Clooney as soon as he arrived. They asked him to reiterate his position. Clooney actually sounds good here:
At today's press conference, held at the National Gallery, Clooney said it had been "one in about 100 questions at a press conference, from a Greek reporter, and I said I thought it was probably a good idea if they found their way back".

But he added: "Apparently I got in trouble for saying that and I had to do a little research to make sure I wasn't completely out of my mind. Even in England, the polling is in favour of returning the marbles to the Pantheon [sic]. The Vatican returned parts of it, the Getty returned parts of it [the Vatican gave a section of the Parthenon frieze to the Acropolis museum in Athens on loan; the J Paul Getty museum in Los Angeles repatriated looted treasures last year]. There are certain pieces you look at and think, 'That would perhaps be the right thing to do'."

Clooney noted that he had been criticized for commenting because he was American and did not have sufficient understanding of the situation.

But Matt Damon, who was also present at the press conference, laughed: "That can't always be the British default setting. It's not actually an argument to say, 'He's American, he doesn't get it'."
I tend to think George had the right to his opinion, and I err more on his side of the argument anyway. But don't look at me – if I had my way, the Queen would return the Koh-i-Noor diamond to India as well. Anyway, this has become a major kerfuffle in the UK, and wouldn't you know, London mayor Boris Johnson decided to chime in too:
"Someone urgently needs to restore George Clooney's marbles. Here he is plugging a film about looted Nazi art without realising that Göring himself had plans to plunder the British Museum. And where were the Nazis going to send the Elgin marbles? To Athens! This Clooney is advocating nothing less than the Hitlerian agenda for London's cultural treasures. He should stuff the Hollywood script and stick to history."
That argument makes absolutely no sense. It's not even a reasonable application of Godwin's law. Yes, the Nazis looted so many museums. They stole precious artwork and treasures from museums and from private citizens. SO DID ENGLAND. Just because England did it under the guise of "colonization" a century or two before the Nazis, doesn't make it any less wrong. It's like saying, "The Nazis were going to steal the stuff that WE STOLE FIRST."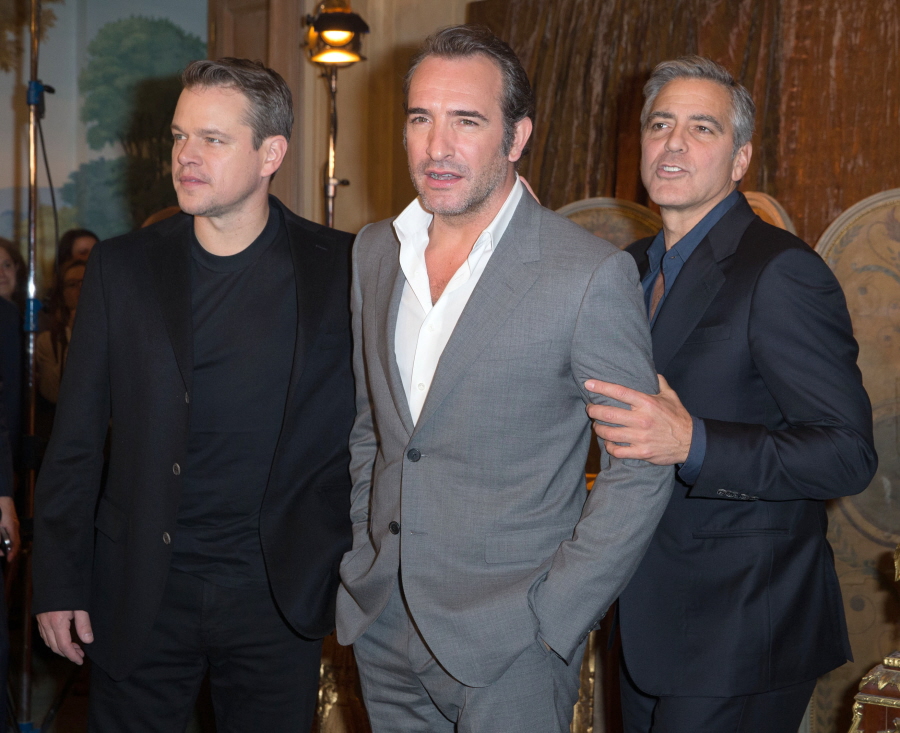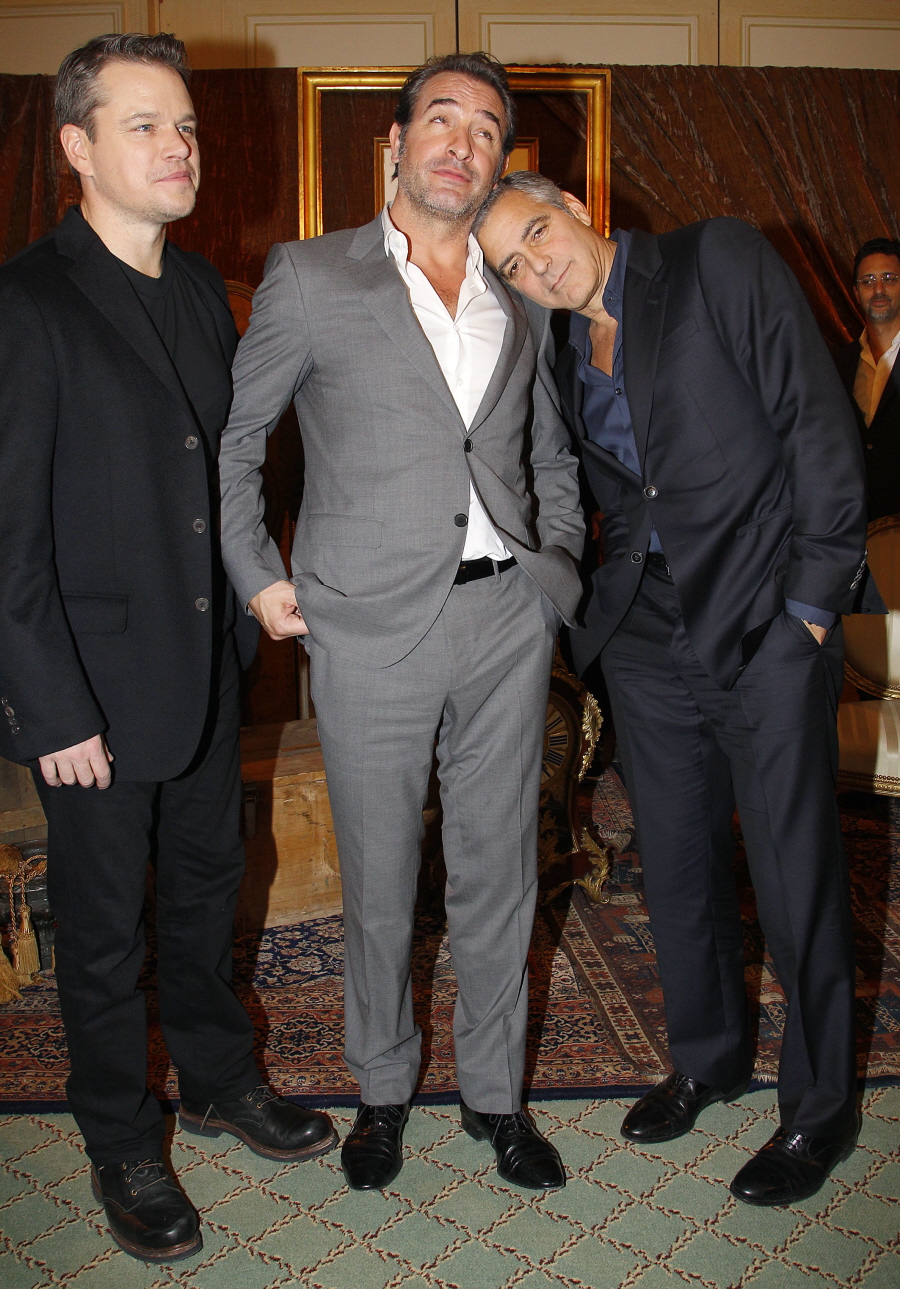 Photos courtesy of WENN, Fame/Flynet.