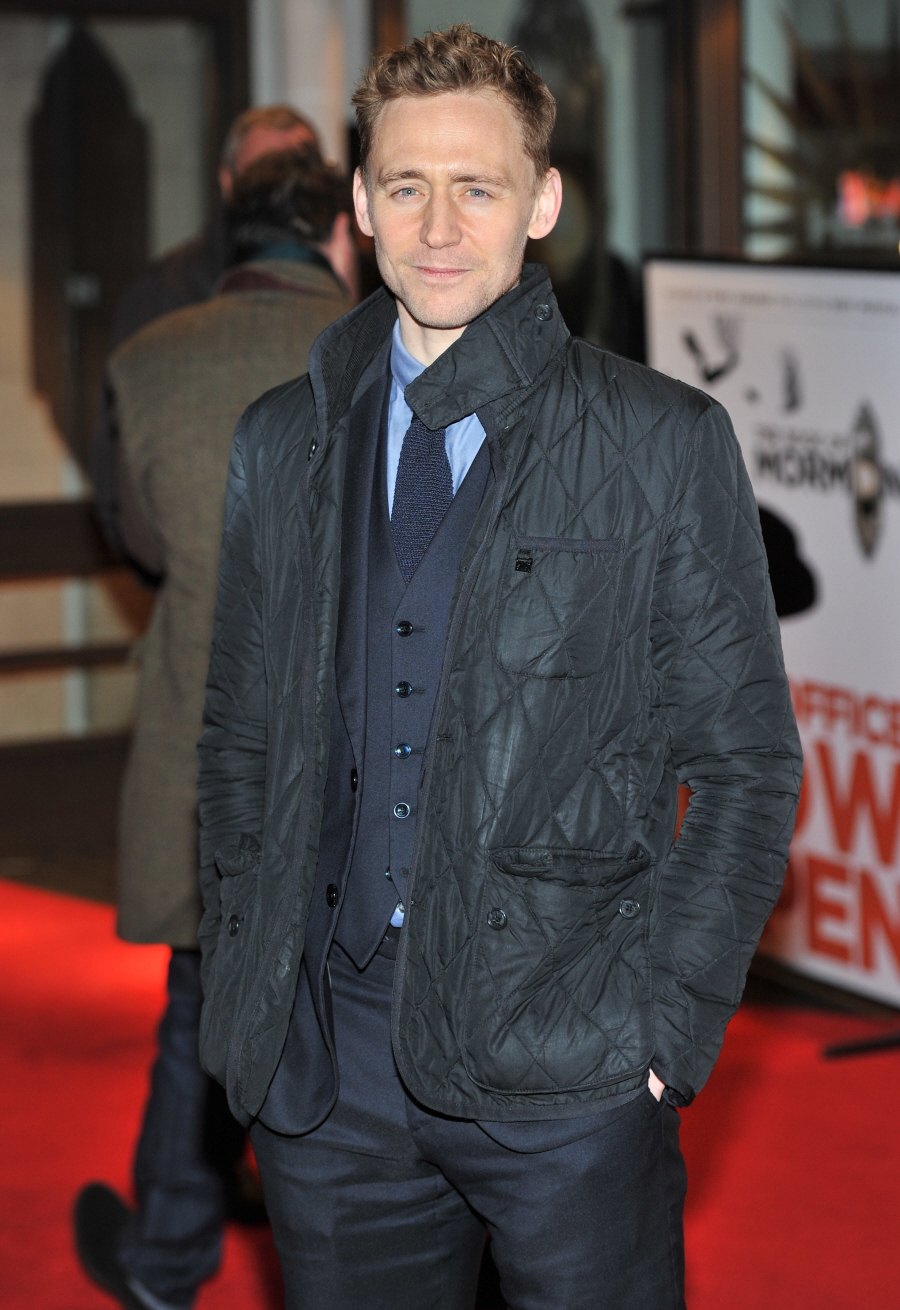 As with so many of Hiddleston stories, yesterday's was big with commenters. Yesterday's post was all about a couple of quotes from Tommy about his poshness, his politics and how he reacts to being famous now. I found it interesting, but it felt like we weren't getting the complete quotes. So I found a scan of the original Time Out London article and transcribed the interesting answers for you. YOU ARE WELCOME. What I found was that the fame quotes were pretty much in-context but the posh quotes were more nuanced than The Telegraph led me to believe. Here are the full quotes:
Living in London: "I came back after 'The Avengers' and I've been here ever since, But yes, London can be troublesome. I don't want to sound like a twat, but sometimes you just don't want to have to stop and take a selfie. It's weird when you know people are posting you on Facebook."

Respecting his fans: "I remember as a young actor being treated contemptuously by people I hoped would be great. And I thought, 'You've got this amazing life, you've probably got everything you want, why are you behaving like a c—k?' I knew that if I ever found myself in that position, I'd remember to treat people with equanimity and kindness."

On the assumptions that he's posh: :Let's be clear. At the beginning of my career, I had an easier ride through lean times. I'm lucky. And I understand negative perspectives. The thing is, I don't think actors and directors give a sh-t. It feels like ammunition for someone who's got an axe to grind. They write things about me and I think, I'm not this person, I'm not in the Conservative party, it's just an accident of birth and I'm sorry if you're offended by that."

On Tilda Swinton: "She's extraordinary. She has this mantra: life is all about kindness, friendship and dancing. But she's played some fractured, strange people in films that contained a lot of pain. So she was longing to make a film about love. As was I, actually."

Is he a romantic? "Real love is strange and changeable.. but also somehow constant. These characters are ancient, their lives are long, they've seen things grow and die. So you're picking up conversations that might have been happening ofr years, centuries even. I like that."

On the idea of becoming a rock star: "Ha! Being a rock star is very unlikely for me. I'm just not cool enough."

What he couldn't do for a role: "I think I would find extreme weight loss a challenge. I eat like a horse every day! Having said that, I remember watching 'Hunger' and being astonished by Michael Fassbender's performance."

Who he's rooting for at the BAFTAs: "Chiwetel Ejiofor. I did 'Othello' with him and Ewan McGregor at the Donmar and it was the sort of performance that comes along every 25 years."

On the Star Wars rumors: "Well, that hasn't happened yet. It's be very flattering, of course. I did talk to Ewan about it once. When they asked if he wanted to be Obi-Wan Kenobi he said: 'Are you joking? Of course!' But his experience didn't live up to the promise. Besides, I imagine they're looking for people who don't have an association elsewhere. The audience need to believe in the character, rather than saying, 'Oh look, Loki with a lightsaber!'"
[From Time Out London, print edition via Torrilla's scan]
I like the shout-outs to Tilda, Fassbender and Chiwetel. God, I hope Chiwetel wins something too. The BAFTA would be amazing, but the Oscar would be pretty great too. Where was I? Oh, right. Hiddles. I like that he acknowledges he would have problems losing a lot of weight for a role. I believe he lost some weight to play the rocker-vampire in Only Lovers Left Alive, but he's a pretty skinny guy to begin with. I would like to see him accept a role where he really had to bulk up. That would be interesting. Hiddles… with twenty extra pounds of muscles. Mm.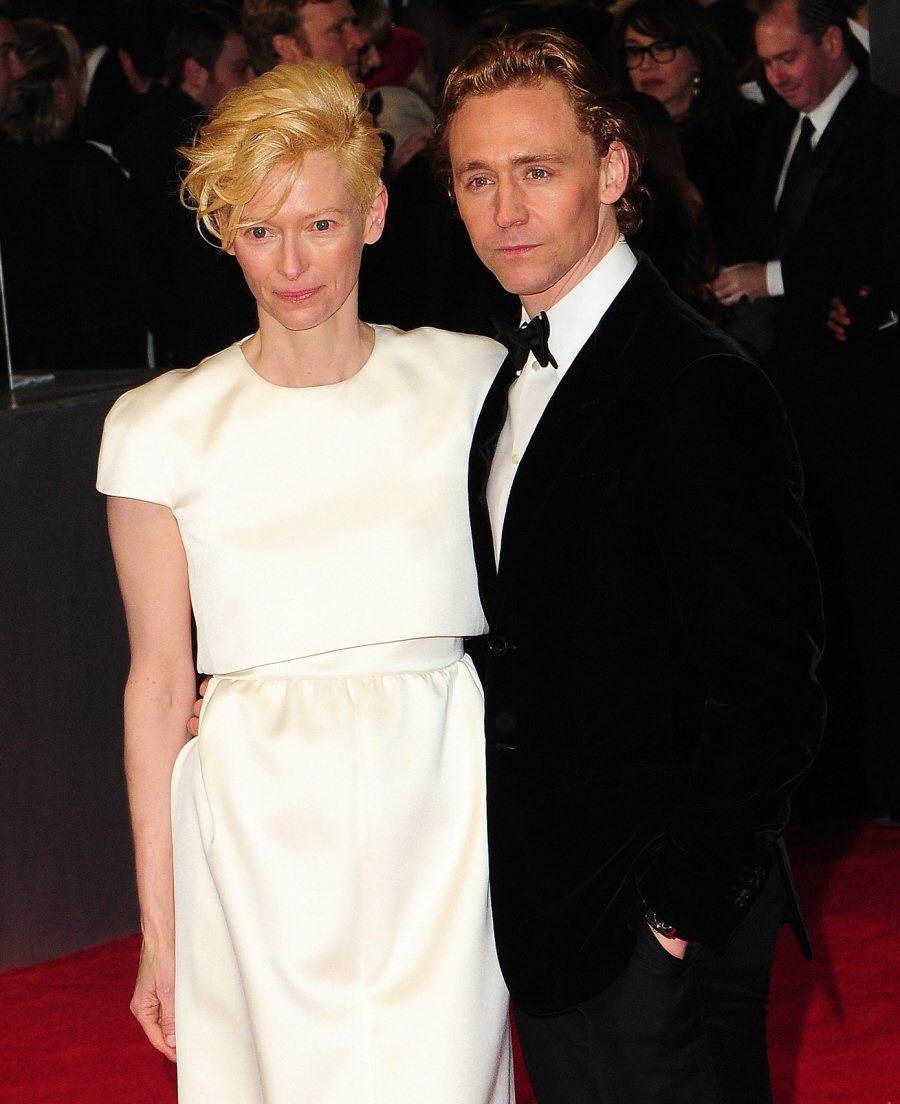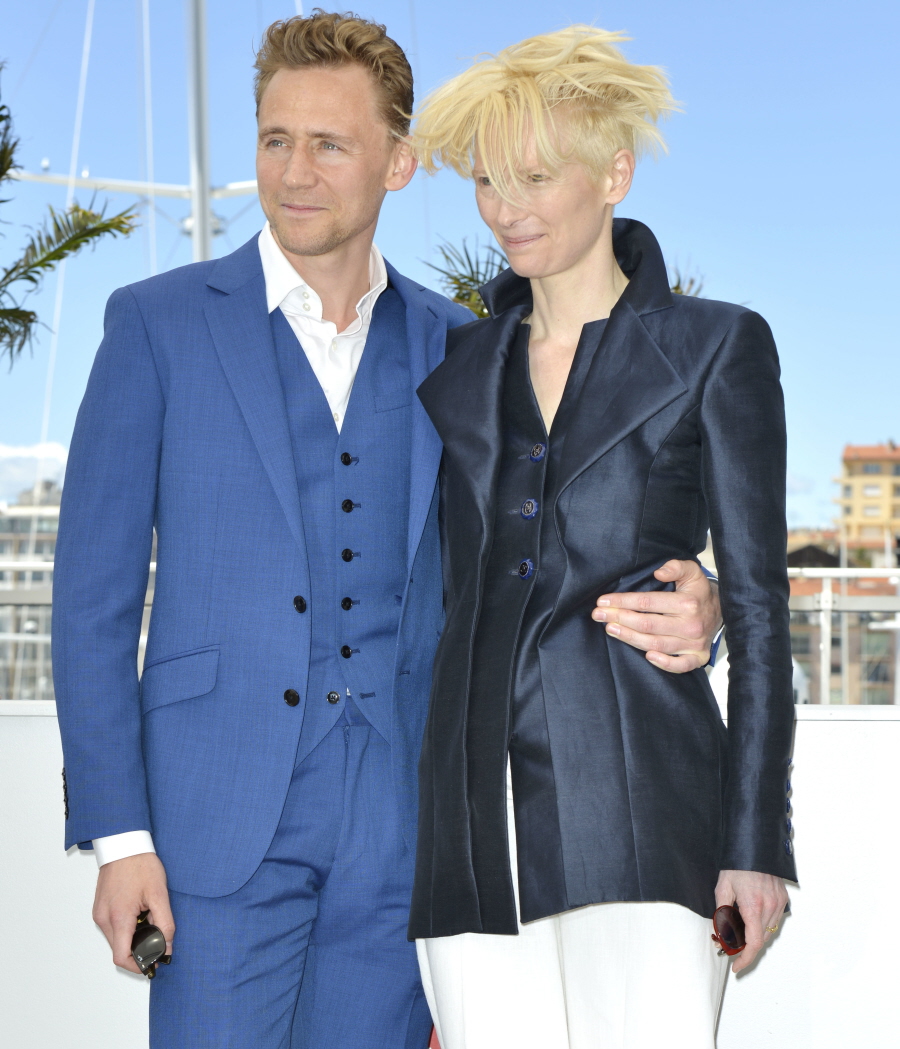 Photos courtesy of WENN.