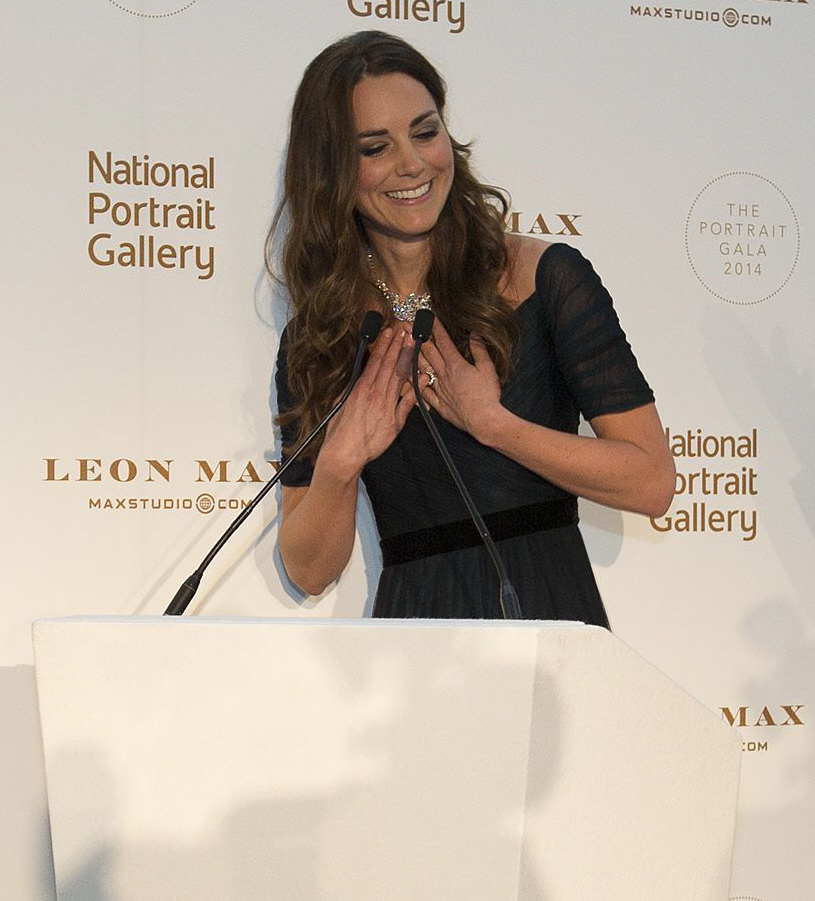 Before I wrote up the Duchess Kate story yesterday, I swear that I tried to find video of the speech she made at the National Portrait Gallery. But I didn't find it at the time, so now we get to enjoy it in a separate post. It's worth noting that Kate rarely speaks in public situations. I might have my count wrong, but I believe this speech from Tuesday night was only the sixth public speech she's made as a duchess. Six speeches in nearly three years of marriage, so about two a year.
It's worth noting as well that I really thought and I still believe that elocution lessons were part of Kate's "princess training." People who knew Kate years ago always say that her voice & accent are totally different now, but the duchess still can't speak a sentence without looking down at her notes at least twice. Princesses don't memorize! Here's the video – skip ahead to the 1-minute mark for Kate's speech, although the first minute of the video has some classic Kate stuff (head-tilting) and there are some necklace close-ups:
"How delighted I am to be here………. This evening…." It's sort of funny. I mean… I feel bad for laughing? That speech was, what? Less than a minute and at most a dozen sentences long. I'm not saying she needed to memorize the speech or anything, but perhaps she could have been familiar enough with it that we didn't have to go through this: "[Stares at paper, looks up suddenly]…But!…[stares back down at paper nervously]…it more than simply a [stares at paper]… world renowned… [looks up] visitor's attraction."
Also: seeing Kate in motion in this ensemble convinces me even further that she should have pulled her hair back. It's a crime against fabulous jewelry to have her weave covering half of the diamonds.
Some of Kate's worst critics (and I am not one of them, despite what some of you think!) say that Kate is only interested in charity work when it involves parties, evening gowns, hair twirling and champagne. There might be something to that, although Kate should rethink this strategy because the more galas she attends, the more often she'll…[looks nervously at notes]… have to make… [looks up triumphantly, then back down quickly]… speeches! [clutches chest]
PS… Us Weekly got a "confirmation" that William and Jecca Craig were boar hunting in Spain while Kate and Prince George were at home in London. Not only that, but Jecca, William and Harry all flew to Spain together. Huh.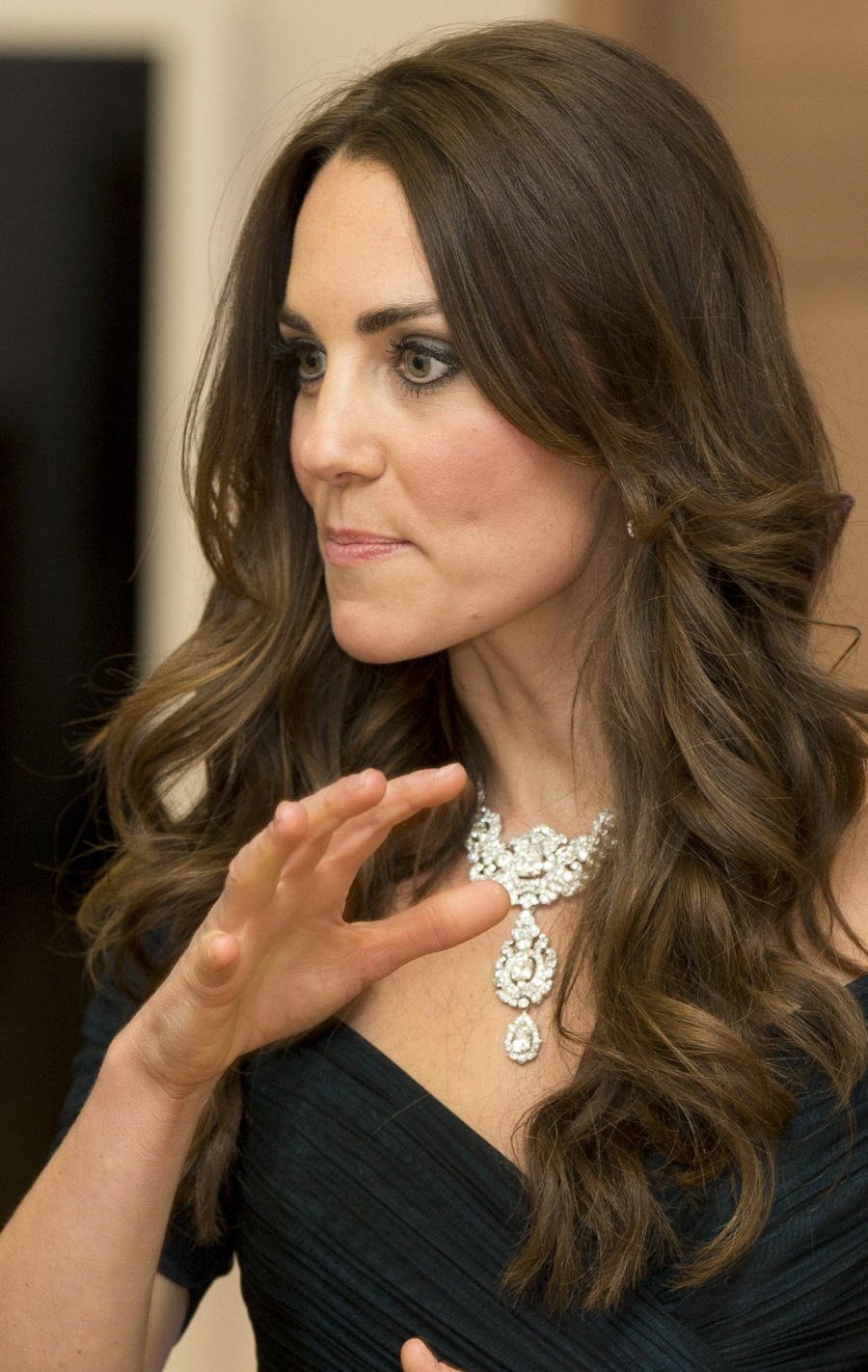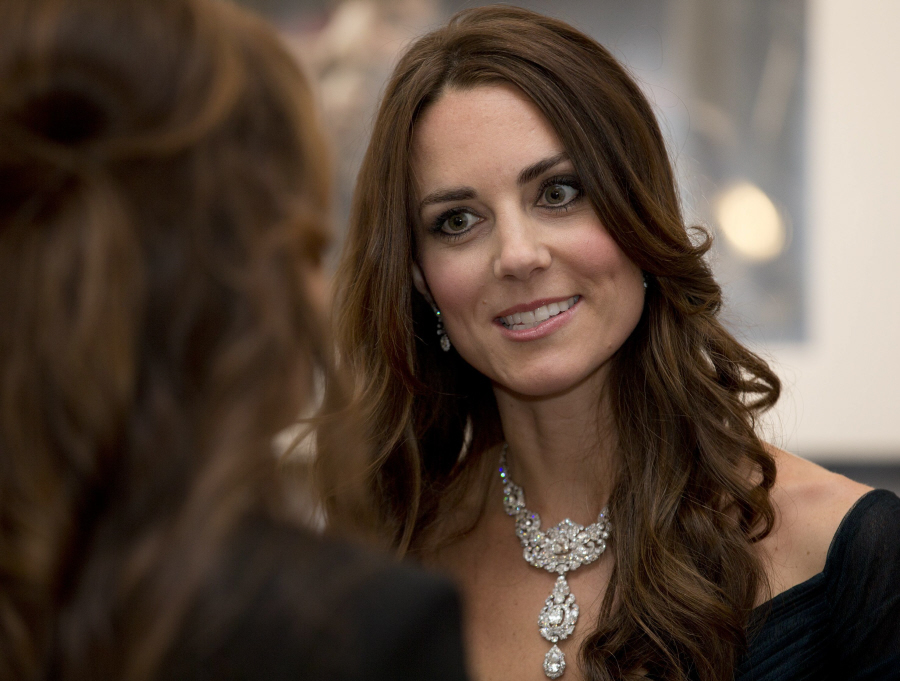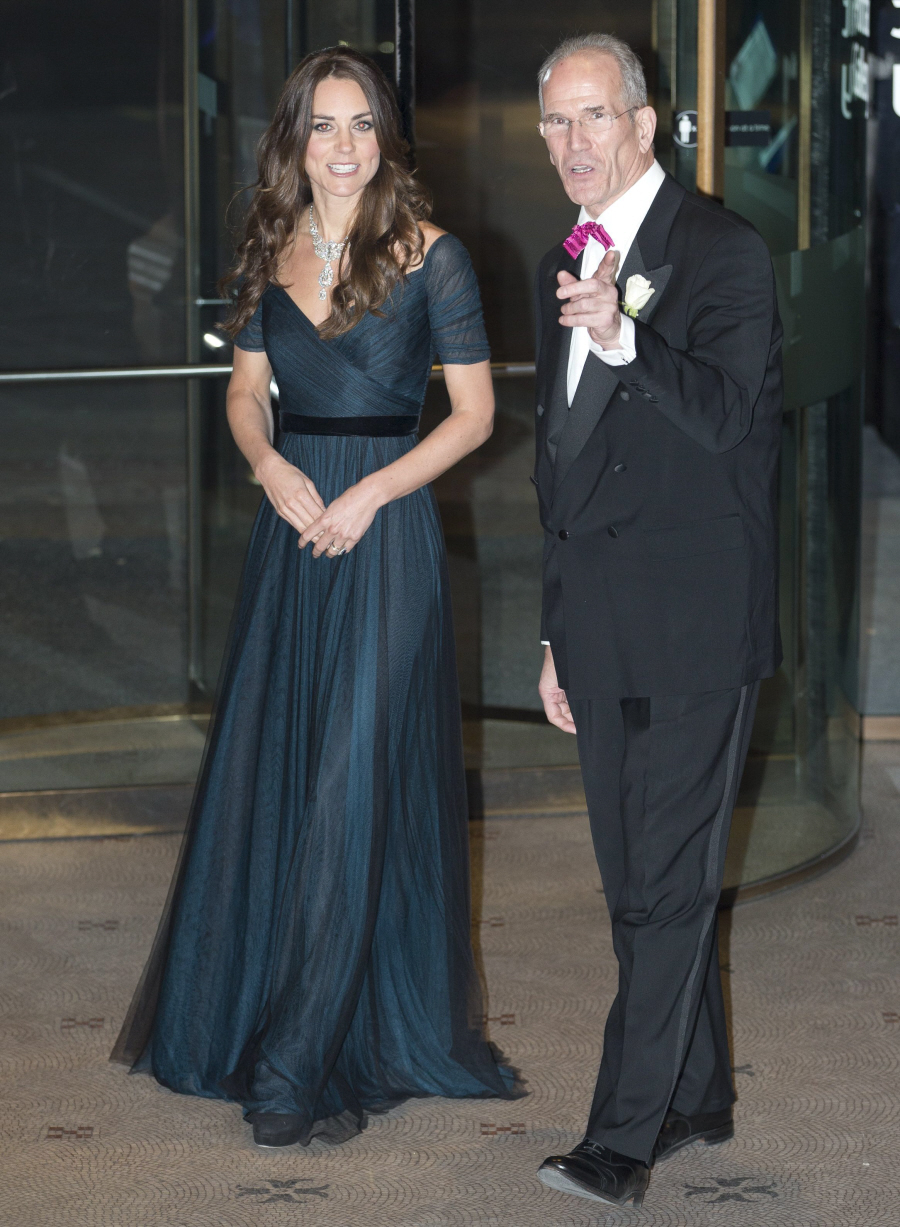 Photos courtesy of WENN.