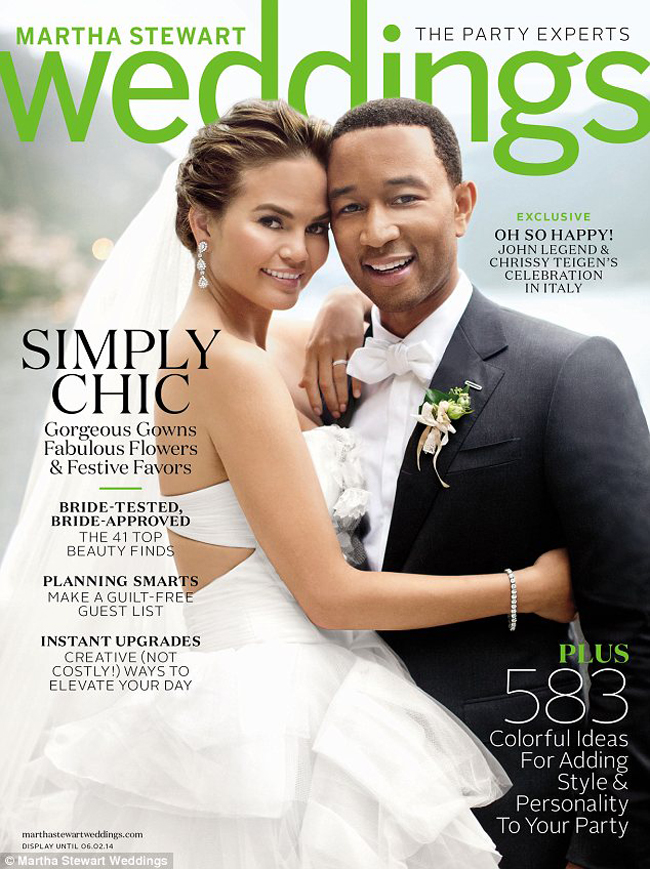 Chrissy Teigen and John Legend cover the Spring issue of Martha Stewart's Weddings. They follow in the immediate footsteps of other celebrity couples who have also preserved their ceremonies in glossy print with varying results. Most recently, Kate Bosworth and Michael Polish went ranch style in a "look at us!" way while Blake Lively and Ryan Reynolds played coy by only showing us photos of their food. Chrissy and John have hit a happy medium and probably chose to celebrate with Martha because Chrissy is into lifestyle blogging. Actually she's into food blogging, but she's a lifestyle tweeter. She's funny. I dig her.
The cover, which Chrissy posted on Instagram with a "[C]overed my butt this time around," is lovely and appropriate. The caption is at odds with the photo but refers to the recent SI: Swim cover, so it works. The couple was married in Lake Como, and Chrissy wore a strapless, open-backed Vera Wang ball gown. She had two other Vera Wang dresses (both mermaid cut) that she wore throughout the evening. I like the "main" dress the best. All of that tulle is very fairy-tale princess-y, but the backless detail gives the gown a hint of danger.
I do remain skeptical of Chrissy and John's choice to not have a wedding cake because cake is where it's at. Chrissy loves food though, so I'm sure there were lots of other yummy dishes on hand. It's a good thing she had a few spare dresses since she decided to roll around on the ground right after the wedding ceremony. Look at John's face! He's so used to her weirdness.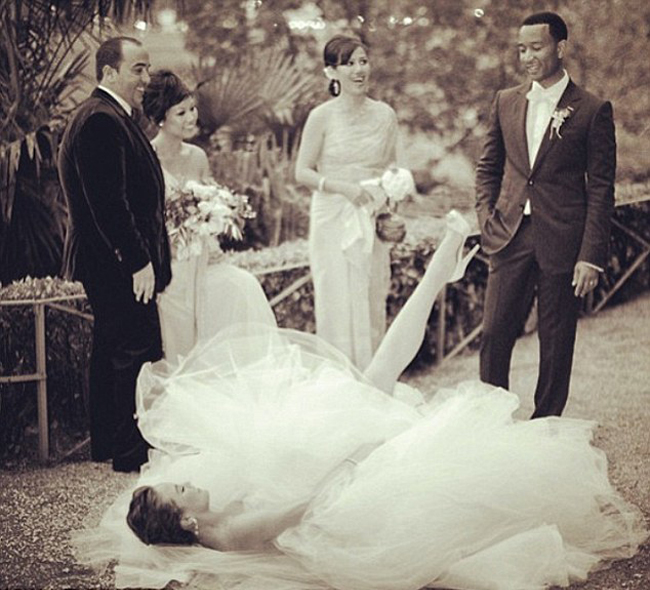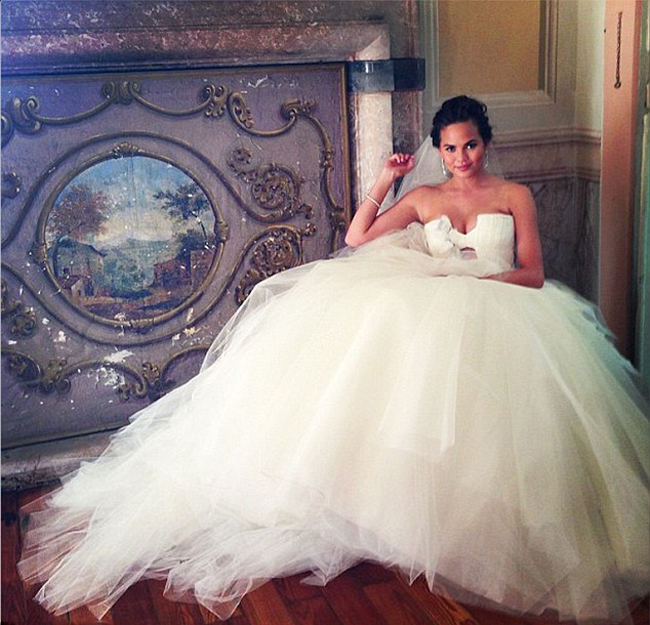 Photos courtesy of Martha Stewart's Weddings & Chrissy Teigen on Instagram