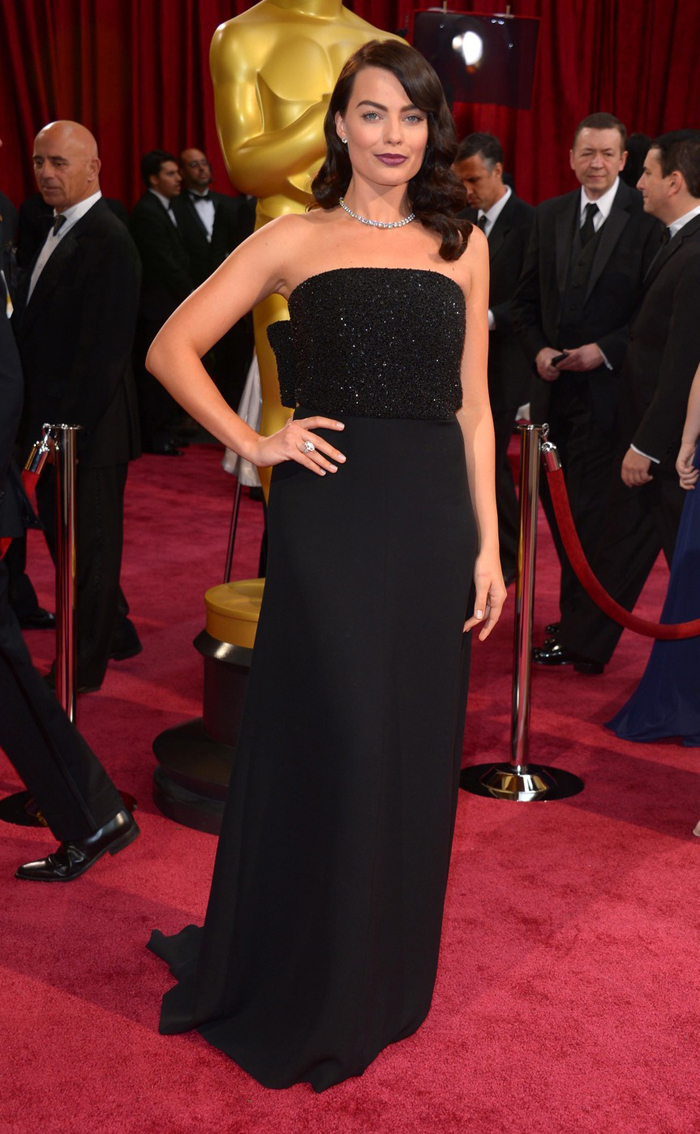 Margot Robbie looked almost unrecognizable on last night's Oscar red carpet to support The Wolf of Wall Street. Who knew hair color could make such a difference? Margot recently went dramatically dark for a new movie role, and I really miss seeing her as a blonde. She's still drop dead gorgeous, but Margot doesn't look like the same woman anymore. It's disorienting is all.
Margot wore an unusual Saint Laurent gown by Hedi Slimane. I think she was going for the dark and mysterious vibe, but the details of the dress disappear on the red carpet. It's a plain dress on a girl who is anything but boring. I think if the entire dress was embellished instead of just the top, then it would have glittered enough to stand out. The back is more interesting though, right? I love that Margot was dripping with delicious diamonds. The necklace and earrings are perfect.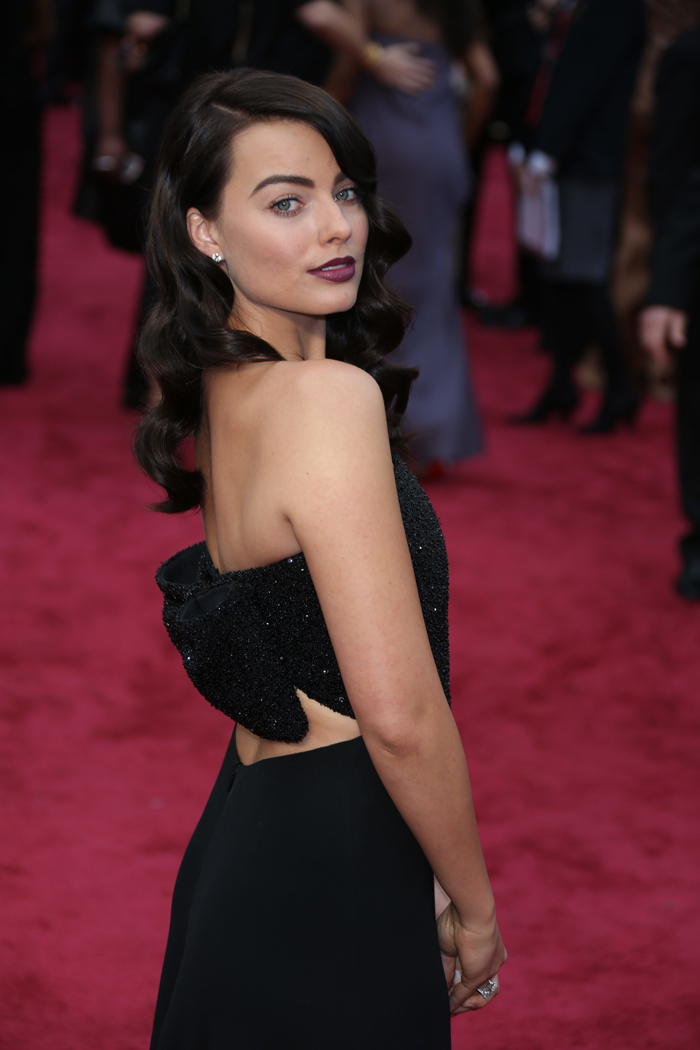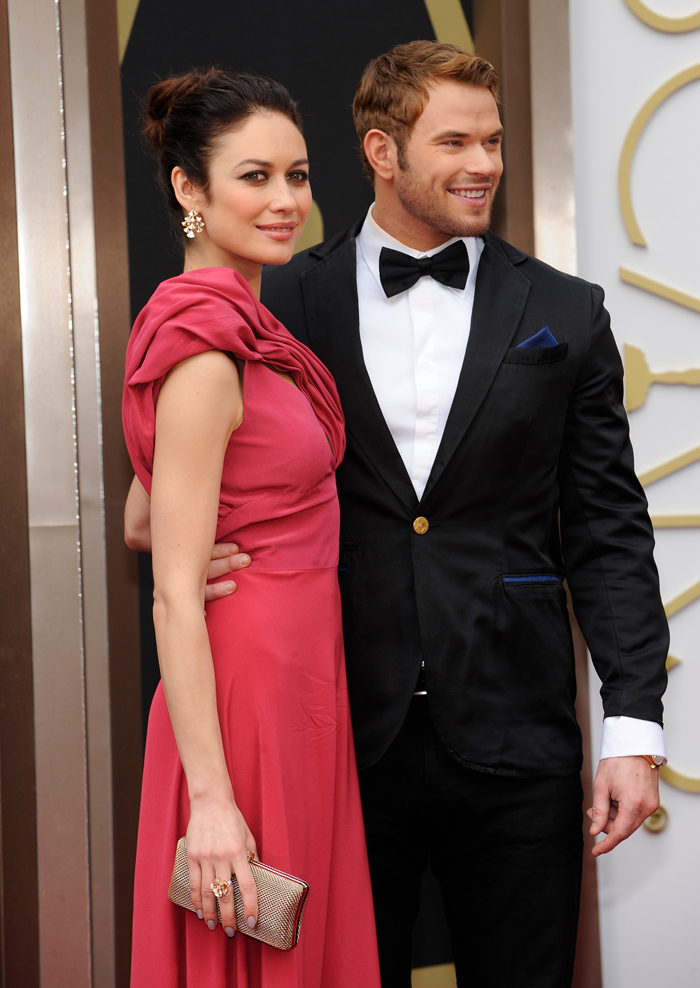 Olga Kurylenko wore a body-hugging red Suzy Amis Cameron on the red carpet. She accessorized with … KELLAN LUTZ! Kellan Lutz was at the Oscars last night, y'all. That Kellan Lutz is so clever to score an invite. Lest you think Kellan Lutz is getting his Kellan Lutz on with Olga, they were there together to promote eco-friendly clothing. Kellan Lutz was wearing an "Eco Suit" designed by Jomnarn Dul (for Suzy Amis Cameron). This is the peak of Kellan Lutz's career.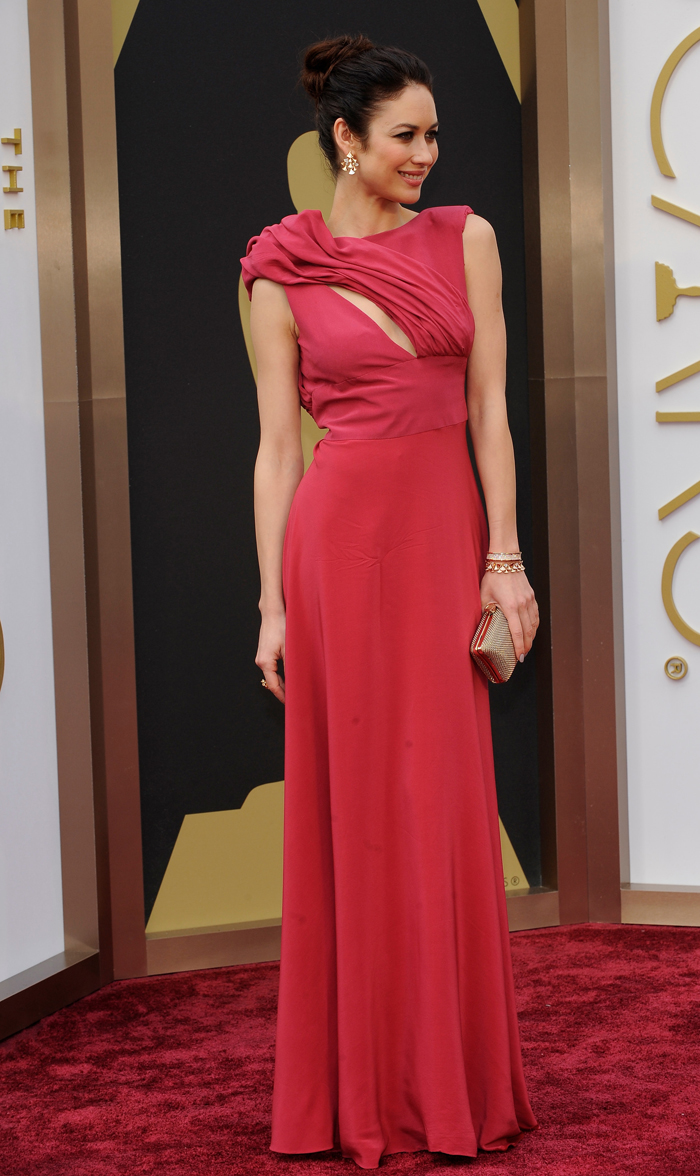 Idina Menzel worse a custom made Vera Wang gown. The forest green color of this dress looked gorgeous with her brunette hair. She changed dresses and wore Reem Acra to perform "Let It Go" from Frozen. Exactly how bad did John Travolta butcher her name during his introduction? He called her "Adele Dazim." Bad John.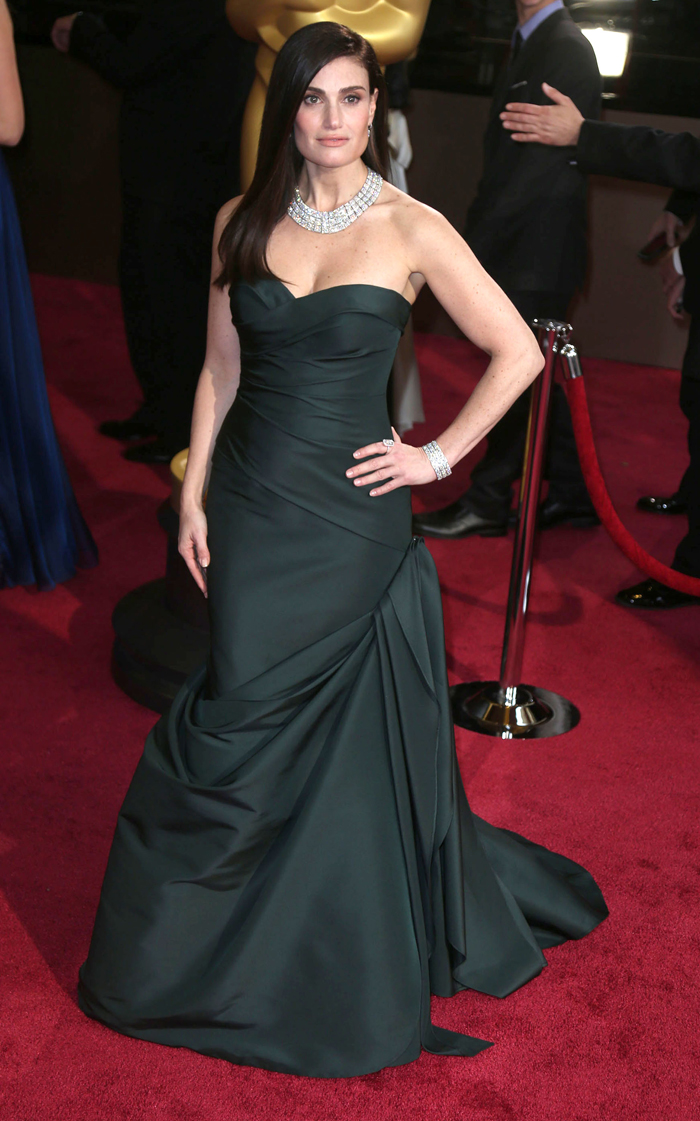 Photos courtesy of Fame/Flynet, Pacific Coast News & WENN