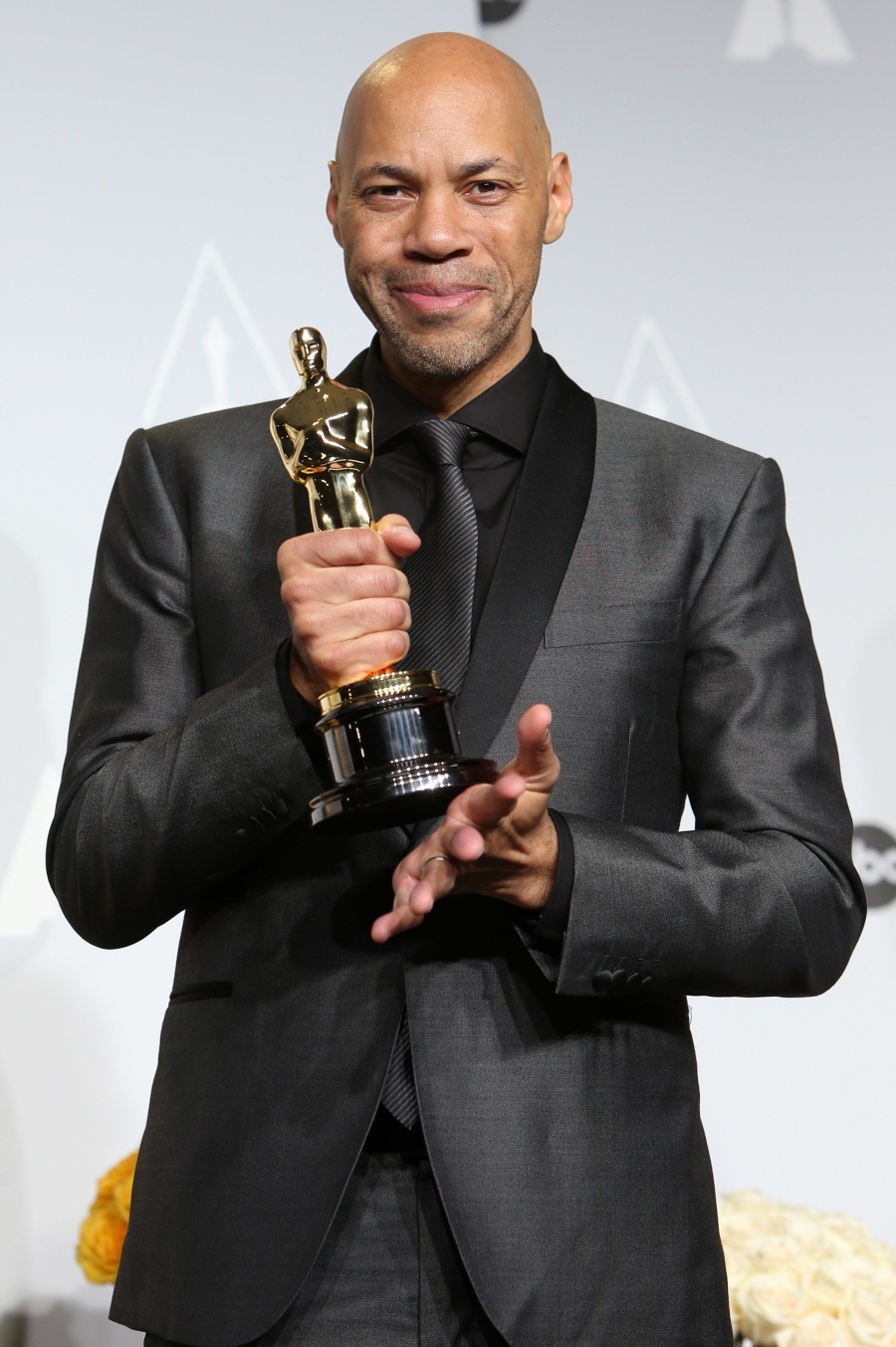 12 Years a Slave picked up three Oscars on Sunday. Lupita Nyong'o won Best Supporting, the film picked up Best Picture and screenwriter John Ridley won his first Oscar for adapting Solomon Northup's memoir. Among those three awards, where would you expect all the drama? I would have thought it would be with Best Picture, but it looks like all of that drama got ironed out months ago. No, it seems that there's some kind of unspoken drama with John Ridley and director Steve McQueen.
When Ridley's name was announced, he didn't say anything to McQueen and McQueen didn't say anything to him either. McQueen only clapped for him, but it was like the bitchiest clap you've ever seen ever. Ridley didn't name McQueen in his speech and when the film won Best Picture, McQueen didn't thank Ridley. Oh yes. BOY DRAMA. Gossip know-it-all Nikki Finke tweeted this too:
My sources attributing John Ridley-Steve McQueen cold shoulder at Oscars tonight to dispute over screenplay credit.

— Nikki Finke (@NikkiFinke) March 3, 2014
So what's the beef? I have no idea, but I've been reading some theories. You know Steve McQueen is a screenwriter as well, right? He co-wrote Shame and Hunger, and some say that McQueen had a significant hand in the script for 12 Years a Slave. But the WGA rules are notoriously wonky and sometimes the WGA rules against certain people getting credit on a script. So maybe that's the beef – John Ridley doesn't want to acknowledge that McQueen wrote part of the script and McQueen is pissed that he's not getting credit? That's just a theory.
Incidentally, this isn't the first screenplay dramz Ridley has been involved with – he and David O. Russell had a huge falling out over the script for Three Kings. Note who Ridley embraces on his way up to the stage.
…Oh, and this morning's Page Six has another take altogether. Apparently, Ridley was praising McQueen, saying he was "forever grateful" to McQueen for the chance to work on the film. That doesn't explain why they didn't embrace or why McQueen was doing the bitch-clap, but sure. Page Six says that there WAS a beef between McQueen and Ridley's wife but that they've worked it out, although that story sounds absolutely bizarre.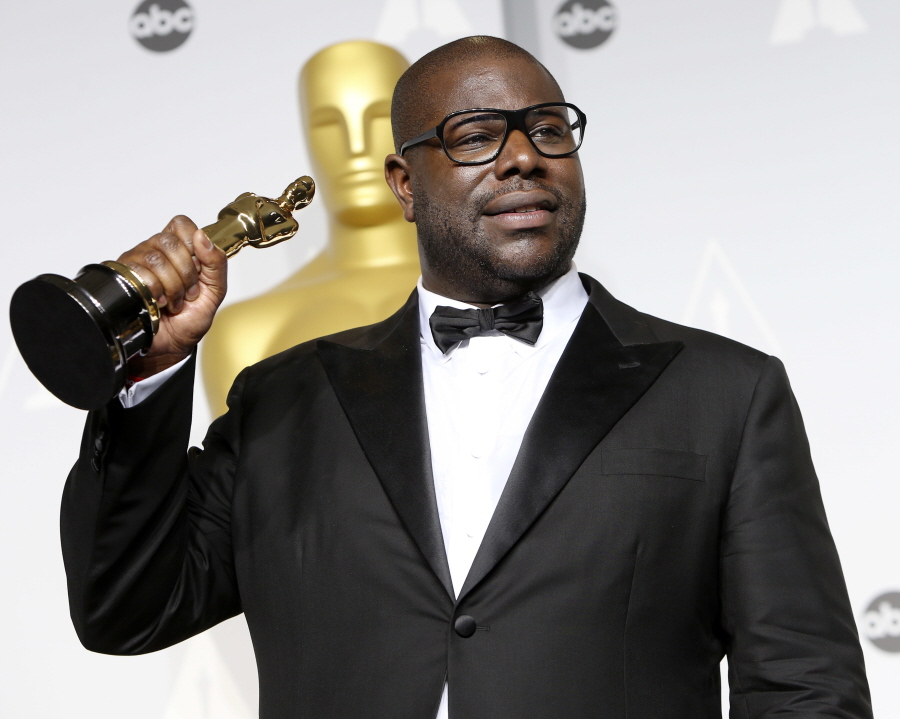 Photos courtesy of WENN.