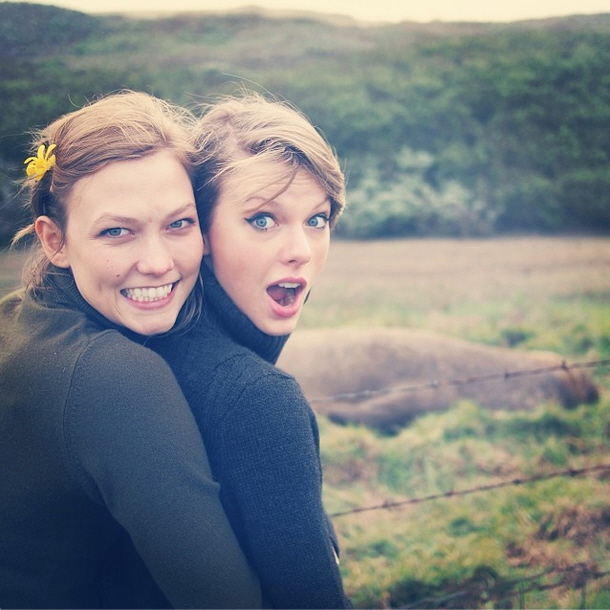 I'm not a big fan of Karlie Kloss, not on a personal level (I don't know much about her), but I just find her to be a forgettable model incapable of strong and diverse editorial looks. It didn't even occur to me that Taylor Swift is trying to copy Karlie Kloss's "look" because… well, Karlie doesn't have a distinctive look. Anyway, Karlie and Taylor Swift are BFFs now and they took a road trip through California, stopping by beaches and Big Sur, etc, or as Swifty put it, "Beach, forests, cliffs, Northern California, sand, flower picking. Best road trip ever." Their big road trip lasted, I believe, four days. It sounds fun. But I swear to God, in four days they totally morphed into each other. I can't even tell who I'm looking at in these Instagram photos that Swifty and Karlie posted. That black-and-white closeup… Swifty is the one on the left? Is that her? *mind-boggled*
In case you think Karlie is a Dateline Predator for hanging with Swifty, just know this – Karlie is only 21 years old. She is three years YOUNGER than Swifty, who is currently 24. Swifty has been making lots of new friends recently – she's been spending a lot of time with Lorde too. I kind of wonder if Swifty hasn't been neglecting Selena Gomez in Selena's time of need. Or maybe Swifty is just tired of Selena's Bieber Dramz and wants Selena to figure it out on her own.
Also: I don't know how long Karlie and Swifty have been friends. The first time they met each other, to my knowledge, was at last year's Victoria's Secret show where Swifty performed as the ladies walked the runway. Karlie patted Swifty's butt on the catwalk and maybe their friendship blossomed from there.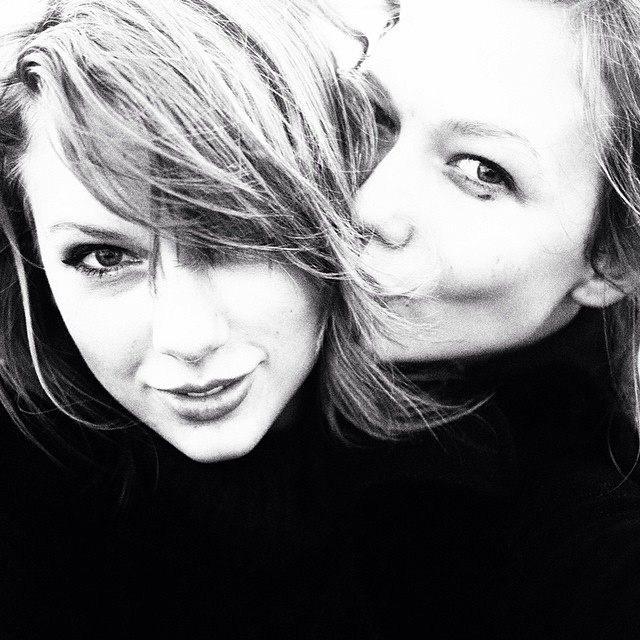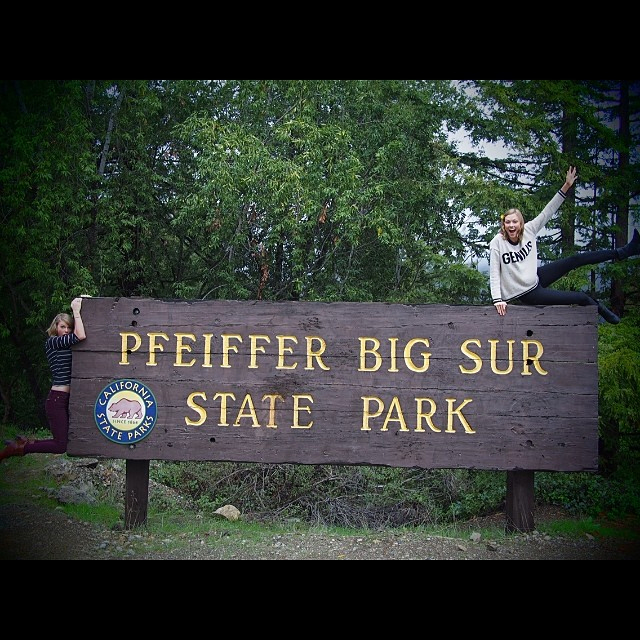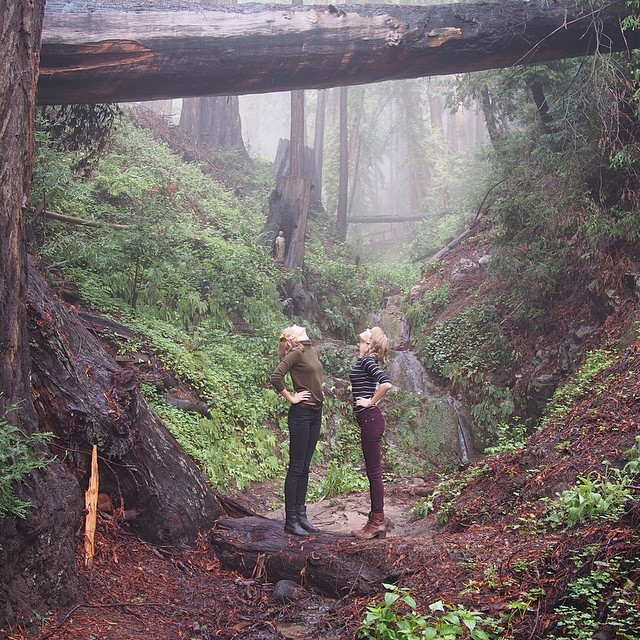 Photos courtesy of Fame/Flynet, Karlie's IG and Swifty's IG.