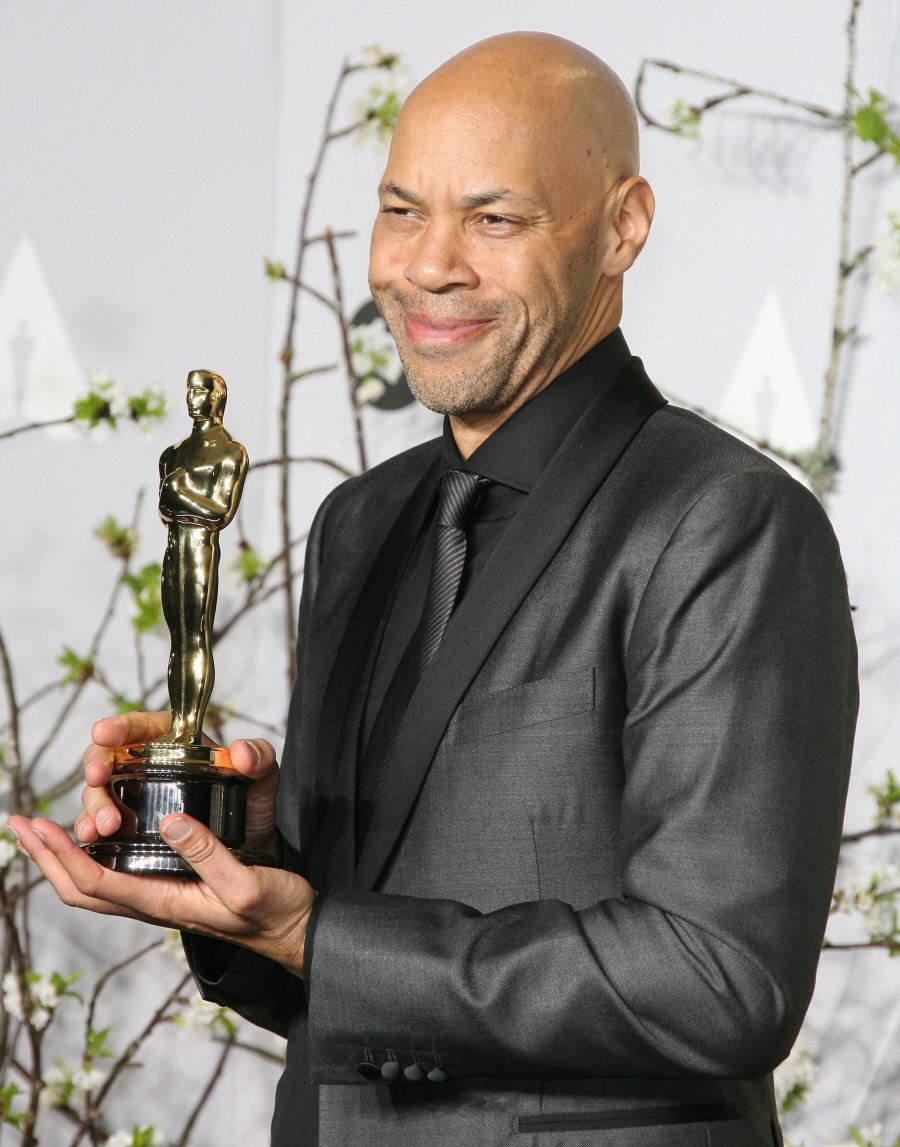 Just after the Oscars, people began discussing the subtler shades of beef that seemed to bubble over during the Oscar ceremony. The questions began innocently enough: why did Steve McQueen do such a bitchy Mean Girl faux-clap for 12 Years a Slave screenwriter John Ridley when Ridley won? Why did Ridley and McQueen not embrace or even acknowledge each other? Why did Ridley not thank the director? (enormous sidenote: I want to name my memoir Subtler Shades of Beef.)
Some people attributed the beef to a simple misunderstanding about a party. Other people – MOST people – thought that Ridley and McQueen had a beef about the screenwriting credit. As in, McQueen believed he had done significant work on the screenplay and thought he deserved a co-credit. Sources claimed that Ridley disagreed (this wasn't Ridley's first time in a beef with an egotistical director either) and apparently Brad Pitt did a good job of keeping Ridley and McQueen apart for the Oscar campaign.
But Ridley keeps talking about it, and to his credit (I guess), he sounds like it's all some huge misunderstanding and that there's no beef whatsoever. Ridley appeared at SXSW and spoke to HuffPo. Some highlights:
Not thanking McQueen: "I do regret it. But just 24 hours earlier at the Spirit Awards I sincerely went on and on about Steve and my work with him. You know, the guy changed my life. At the Oscars you have 30 seconds to talk and it's like the oxygen drops out of the room. I know [when I heard my name called] I hugged my wife twice, I know David O. Russell, again this person people think I have beef with, was the first guy to hug me, I know Meryl Streep reached out and touched my arm."

Who he did thank: His wife, a script coordinator named Gayle, for her early support of his work ("she was gracious enough to read everything I wrote and when she thought it was ready she'd put smiley faces at the end and I knew that it was job done," he said). "That was my wife you know," he says today. (Ridley and his wife Gayle met over 20 years ago working on the set of Martin Lawrence's sitcom Martin.) "I don't think most people got that. Wow, I screwed up. Well, I know she got it. I didn't want to be the guy when you're getting played off by the music 'Oh and my wife and I love her.' I wanted to start there and thank someone who believed in me from the beginning. I wanted the bulk of that 30 seconds to go to my wife and whatever I had remaining was going to Solomon Northup who deserves it."

On how people need drama: "I will say about 12 Years , from the jump, man, from the moment somebody said 'Stop the year, this is the Best Picture' the story became 'It's torture porn. Why are Brits doing this? This movie is only geared at liberal whites.' In the end, I said to somebody else 'At the very least we weren't Zero Dark Thirty. Nobody set up a congressional investigation. This year it's who hugged and kissed who and who didn't."
I'm including the video clip below. I mean… he doth protest too much. But I'll give him some credit, he's a very convincing actor. I think it's far more likely that there was a genuine beef about screenwriter credit and that in the end, McQueen and Ridley both walked away with Oscars so someone (Brad Pitt, perhaps) was just like, "Enough, you both got the big prizes, it can be water under the bridge now." Thus, this new and improved explanation for why Ridley didn't thank McQueen. But we still don't know why McQueen was doing his bitchy Mean Girl clap.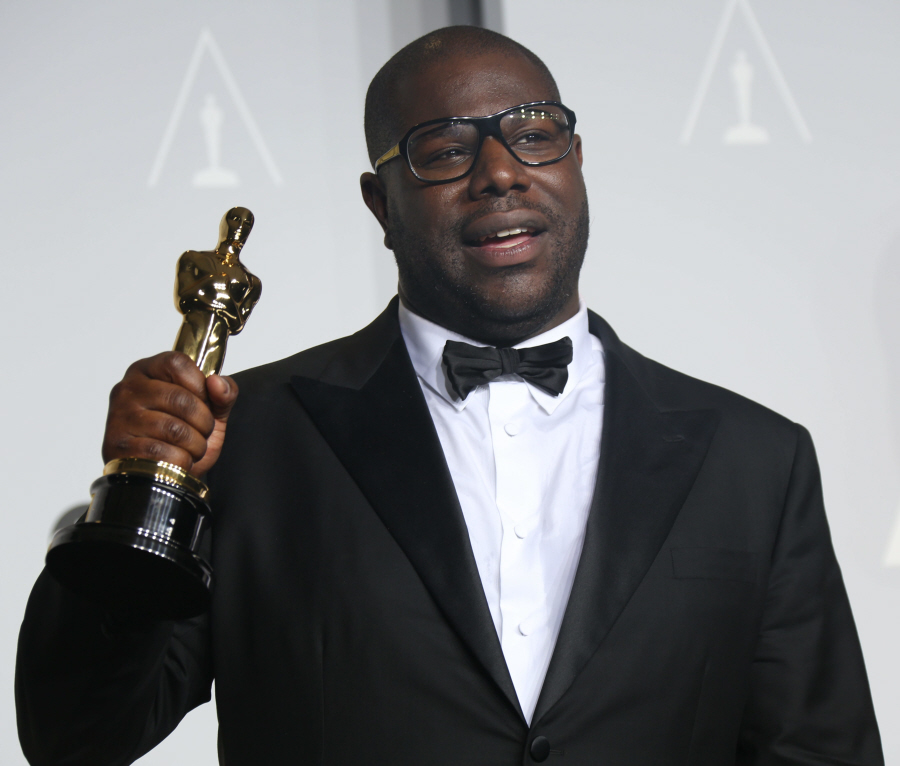 Photos courtesy of WENN.