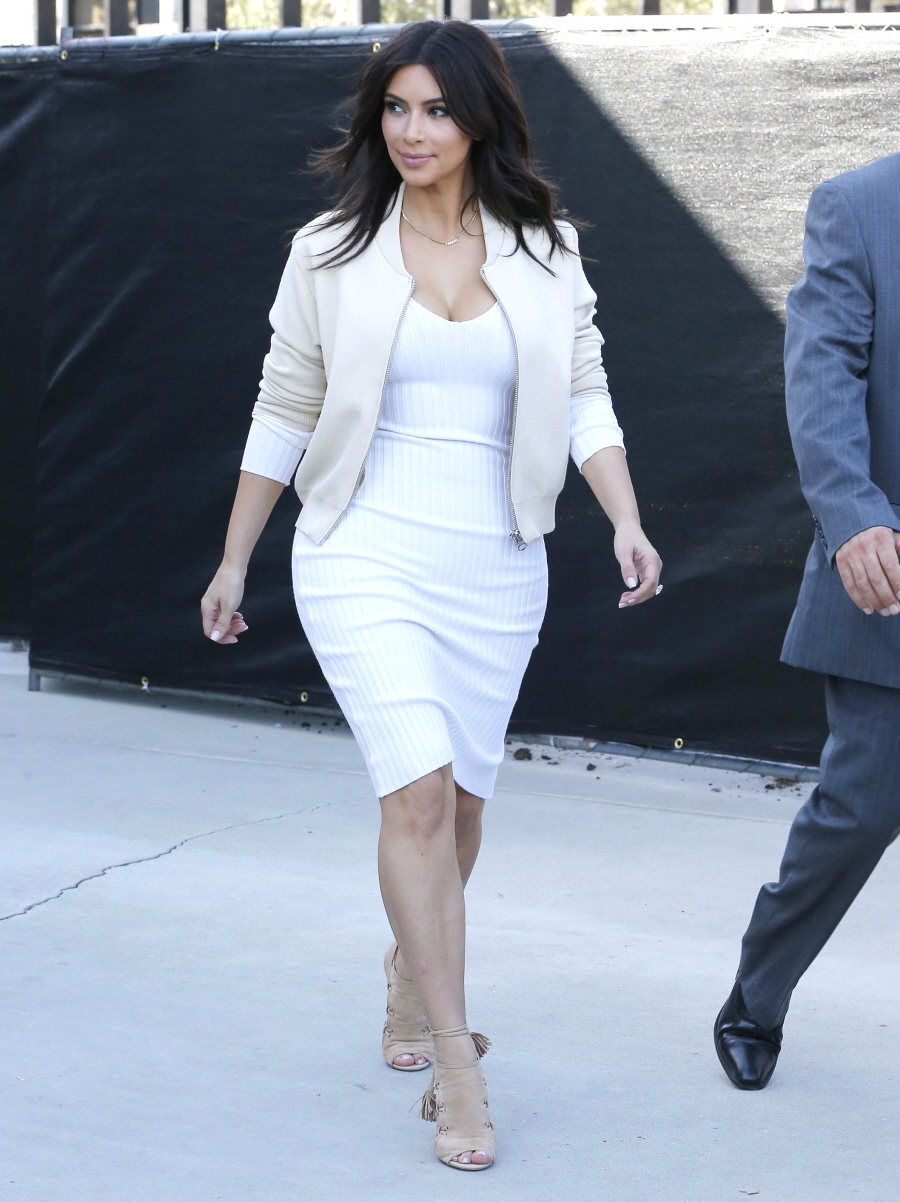 Call me Kardashian, but these outfits aren't that bad, right? After some really bad fashion in Miami, Kim Kardashian was back in LA on Friday and Saturday, wearing some somewhat flattering clothes. The red dress looks like a stripper's cover-up, granted, but the white outfit is actually nice. I would actually wear that (not with those fug shoes). I do think we should give Kim some credit: she's lost a lot of her baby weight. I think she's even skinnier now than she was when she first got pregnant. Of course, that weight loss comes at a price, and it's a check I'm sure she's written to her plastic surgeon. Plus, WHERE IS IGNORI?!
Anyway, Kim and Kanye's wedding has been moved up so it will be the big event in Paris just as the Cannes Film Festival closes down. I get the feeling that Kim wants her third wedding to be smaller but Kanye wants to invite everyone that he's ever met. But one thing is clear: this will be a super-exclusive event. And by super-exclusive, I mean that E! must have already secured the rights because Kim and Kanye are already telling their wedding guests that they'll need to sign confidentiality agreements:
The only cameras rolling or taking photos at Kim Kardashian and Kanye West's wedding will be their own, because as RadarOnline.com has learned, guests who attend the star-studded I Do's will be forced to sign strict confidentiality agreements during which they'll agree not to discuss any details of the nuptials with the media. What's more, cell phones will be strictly banned and confiscated if discovered!

The high-profile couple do not want a repeat of West's marriage proposal to Kardashian, which was leaked online by YouTube co-founder, Chad Hurley.

"Guests will have to go through extensive security, even most of Kim and Kanye's celebrity friends," a source said. "Mobile devices will be held at a secure location and if someone needs to use during the festivities, accommodations will be made, but a long way away from the festivities. This is all designed to discourage guests from using their phones."

If someone violates terms of the contract, they will likely be sued, the insider added.

"Kim and Kanye will be licensing the wedding photos for sale and it will also be broadcast on E! as part of their Keeping Up With The Kardashians series," a source said.

The wedding, likely to be in Pairs, is scheduled to take place on May 24. But two wedding guests will not have to suffer the same fate, Radar has been told.

"There is no way Kanye would ever even dare to ask Jay Z or Beyonce to sign a non-disclosure agreement, or take away their cell phones," said the spy. "He knows that neither one of them would betray his trust."
I want Beyonce to take lots of photos and upload them to her Tumblr, just for laughs. Just to get at Kim. Except Kim would probably take it as a compliment, and she would figure that now she and Beyonce are BFFs. Lord… this wedding is going to be a mess. What if Jay-Z and Beyonce don't even show up? What is this is just, like, a Kardashian-Jenner event and Kanye's people don't even show? Awkward.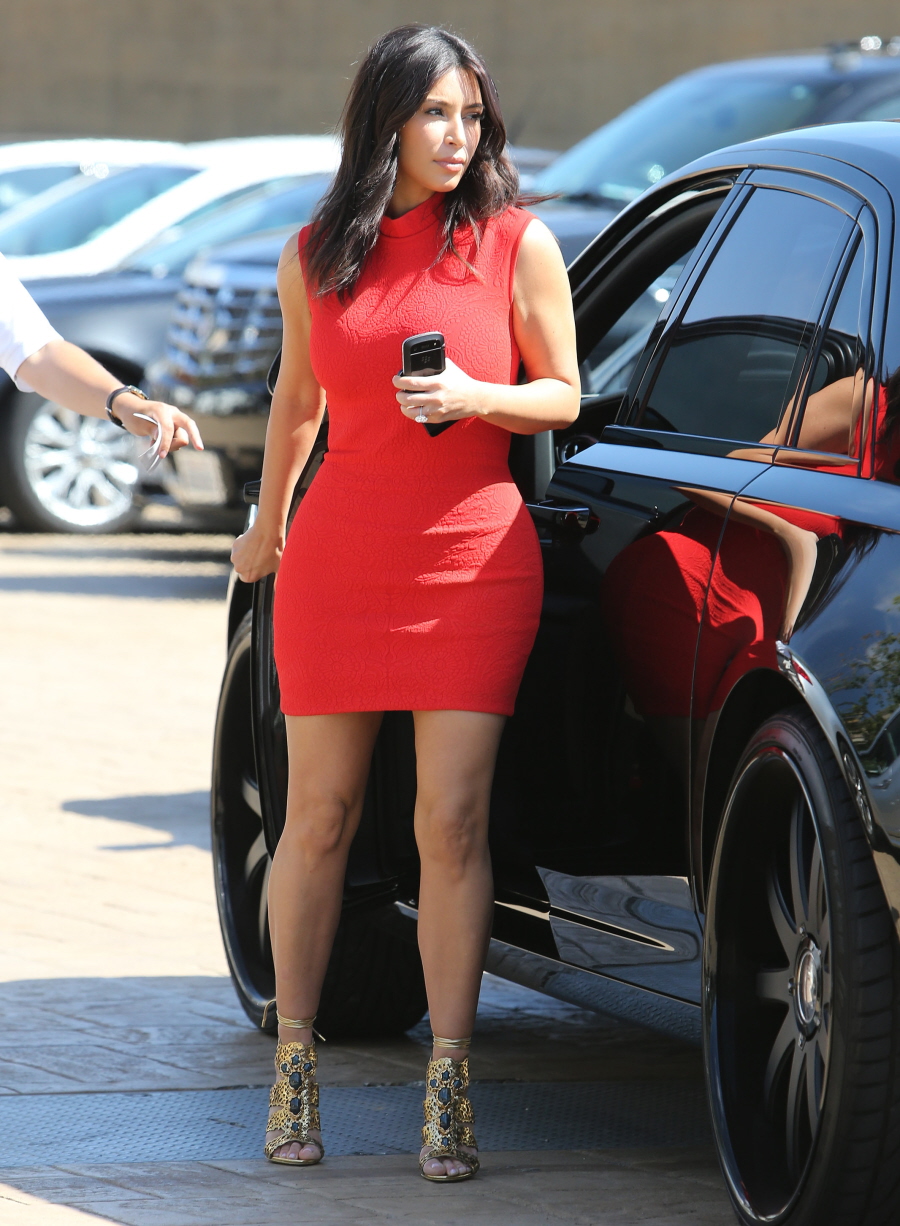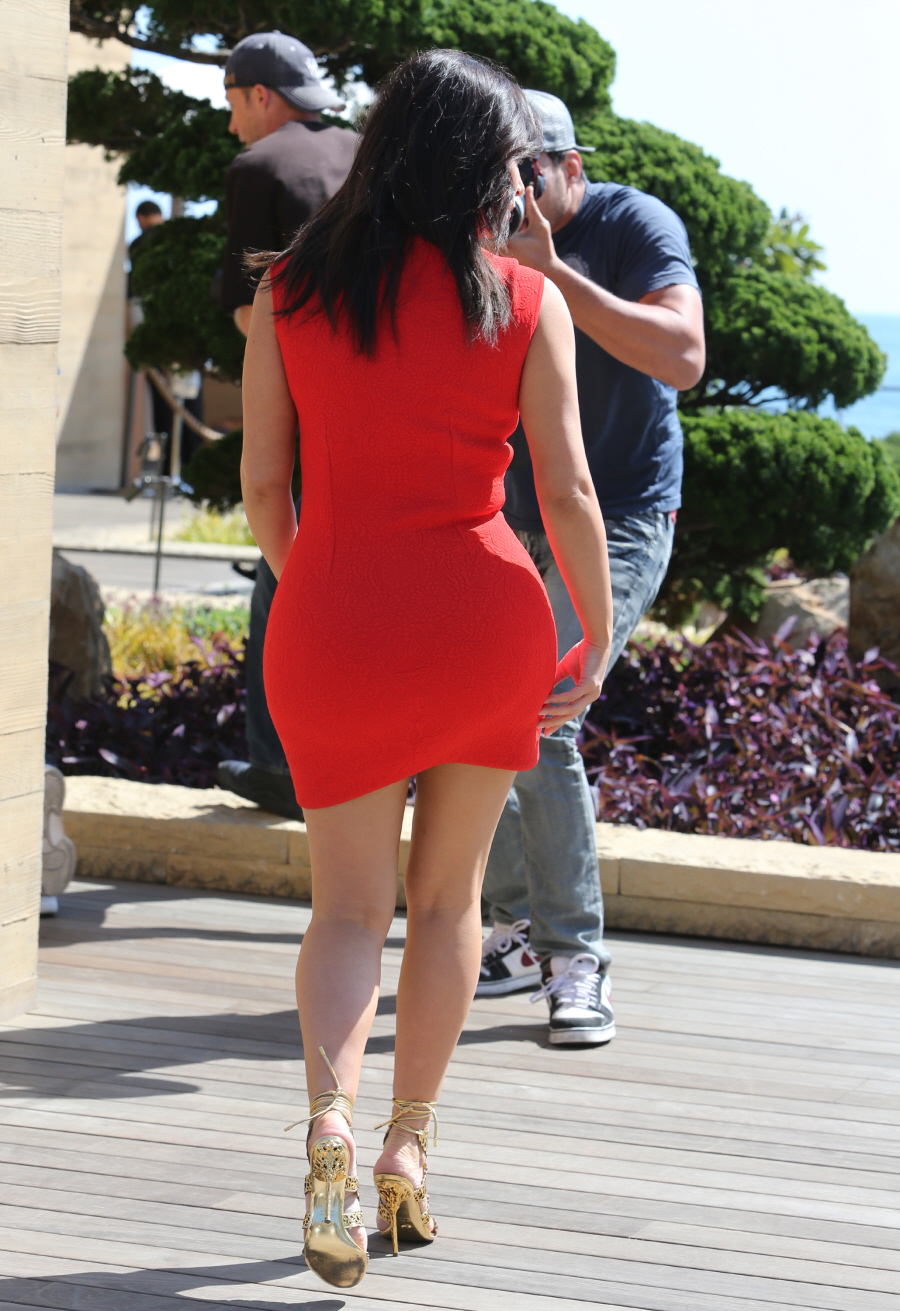 Photos courtesy Fame/Flynet.