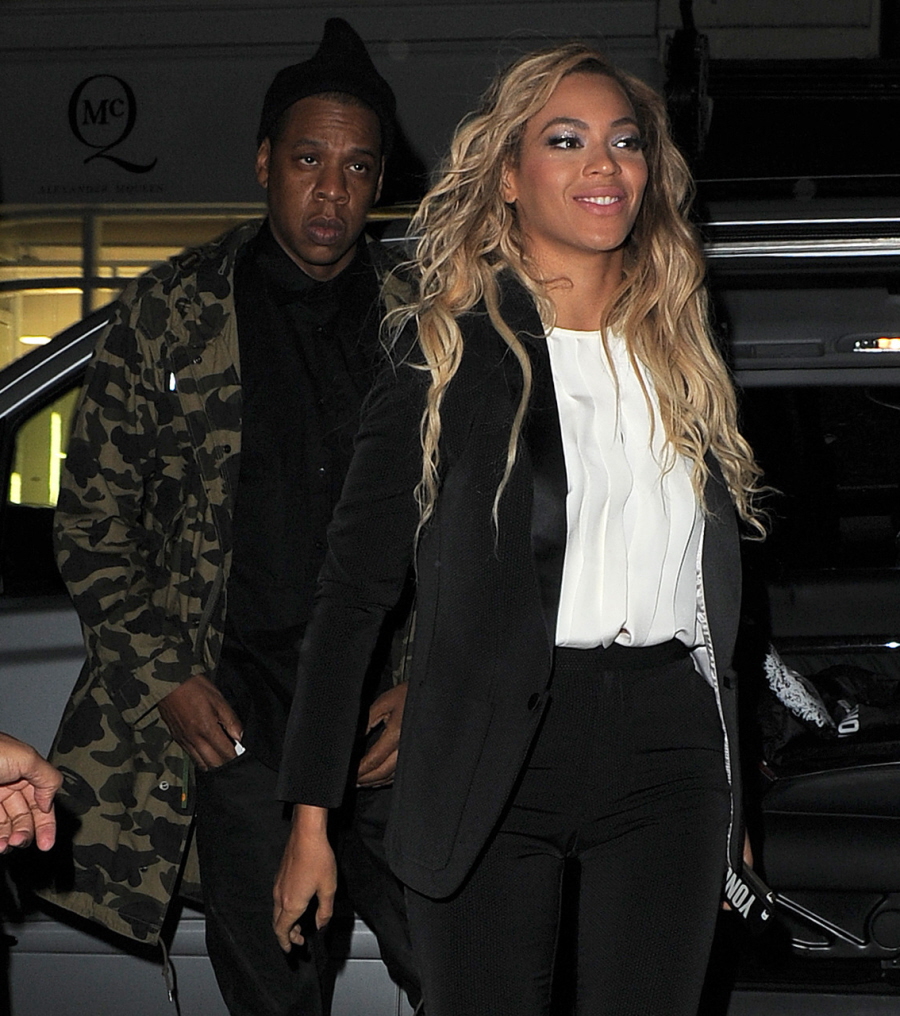 This is not the first time, nor will it be the last time that we're hearing stories about Beyonce hating Kim Kardashian. Everyone wants Kim and Bey to have some sort of girlfight, or even more than that, people want Beyonce to openly shade Kim Kardashian. The thing is… I don't think Beyonce really cares. I mean, I doubt Kim is Beyonce's favorite person in the world, but there's no evidence to suggest that Beyonce considers Kim to be anything other "the woman Kanye loves." Bey and Kim even hung out a bit during Jay and Yeezington's Watch the Throne tour. Still, girl-on-girl drama sells, so let's see if you're buying:
Forget diamonds, Kim is NOT this girl's best friend. Superstar singer Beyoncé is telling pals she doesn't want to attend Kim Kardashian and Kanye West's much-hyped wedding because she thinks it's extremely tacky that the nuptials are going to be filmed for E!'s Keeping Up With The Kardashians, RadarOnline.com has been told.

The 17-time Grammy Award-winner has told husband Jay Z and his best pal, Kanye, that "under no circumstances will she be a part of any filming on the wedding day if it's for Kim's reality show," a source close to the situation revealed.

"Jay and Beyoncé's wedding was shrouded in secrecy and extreme lengths were made to make sure their wedding was an intimate affair for friends and family, only. This will be the complete opposite. She thinks it's just tacky. Beyoncé's motto has always been, less is more. But clearly when it comes to Kim, more means more. She knows she'll have to go to the wedding, but really does not to want to."

The insider said the only reason the pop diva, 32, will attend the I Do's in Paris on May 24 is because West "considers them family."

"Make no mistake, the only reason Beyoncé is going to the wedding is because Jay is best friend's with Kanye," the spy said.
Yeah, Beyonce probably does think Kim is tacky. Which is true. Kim is really tacky. Beyonce's pretty tacky too, just not to the extreme like Kim. So, what does it even matter? I'd be willing to bet that Beyonce and Jay-Z will come to the wedding, and there might even be a glimpse of them on a very special E! Wedding Event. And if and when that happens, the Bey-centered universe will still exist. The Bey-hive will not be destroyed. It will be fine.
Photos courtesy of Getty, WENN.