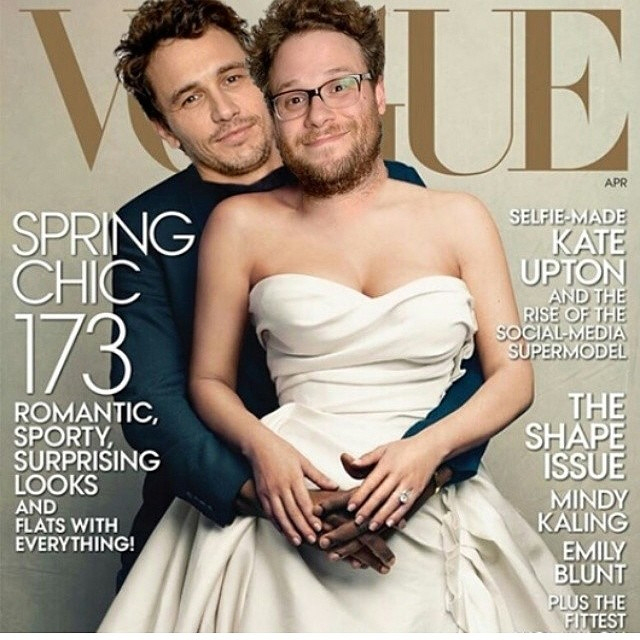 You know what I just realized? Jezebel's tipster was right – back in February, they got a tip that Kim Kardashian was being photographed for Vogue, and everyone (including me) was like, "Eh, I bet it's for an international edition." But no. It was for the American edition. The timing makes sense – for an April cover, they would have needed to get the photoshoot done by late February. So… Anna Wintour gave in months ago. Incidentally, I think Wintour knew full well how controversial this cover was going to be. Typically, a new Vogue cover debuts by the middle of the month. I kept waiting to see why we were so far into March and we still hadn't seen the Vogue cover yet. So that's why they waited to debut it on an otherwise quiet Friday afternoon (also atypical for Vogue – they usually drop their covers online on Mondays or Tuesdays).
Anyway, everybody is yelling about it and everyone is screaming about how they're going to cancel their subscriptions. Sure. I can see how Kim's cover would be the final straw, but let's not pretend that there weren't questionable cover subjects (not to mention editorial content) before now. Let's also not pretend that Vogue doesn't have HUGE problems with the diversity – not just racially and age-wise, but also with size. Now, do I think Kim's ass should have been the one to break the big-ass ceiling? No. But Vogue has other problems, that's all I'm saying. There's actually a rumor going around that Kate Upton was supposed to get this cover and Wintour changed her mind at the last minute. Vogue is denying that though.
Some sample reactions from the Vogue backlash: Nikki Finke at Deadline tweeted, "I'm loving the big backlash aimed at Anna Wintour for putting Kim Kardashian on Vogue cover. Issue should come with barf bag." Sarah Michelle Gellar tweeted, "Well……I guess I'm canceling my Vogue subscription. Who is with me???" To which Kim's BFF Jonathan Cheban tweeted to SMG, "Do U Matter?" Ouch.
I think my favorite reactions from The Great Kimye Vogue Scandal were the parodies though. I LOVE The Muppets "Vague" parody but James Franco gets a rare slow-clap from me for his Instagram parody – he IG'd the photo with "Love you, dog!" aimed at Seth. Awesome.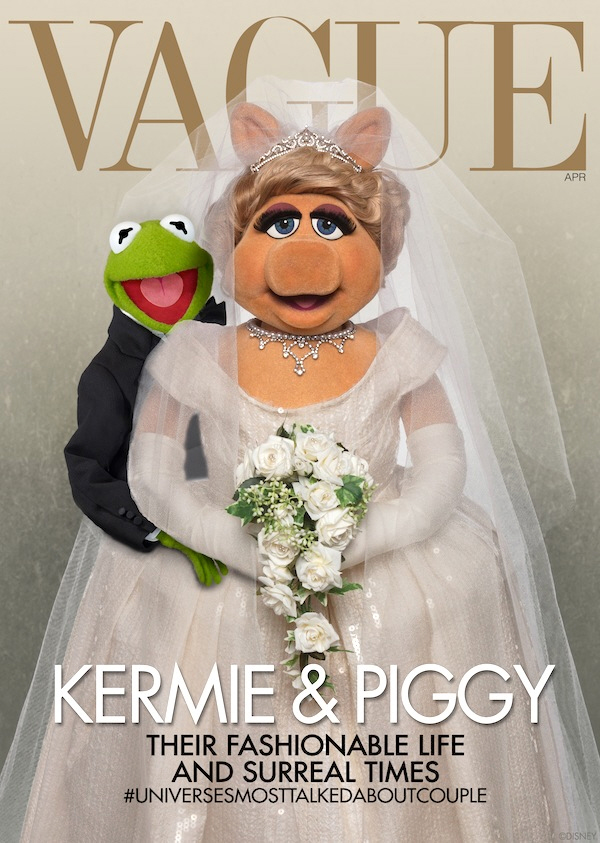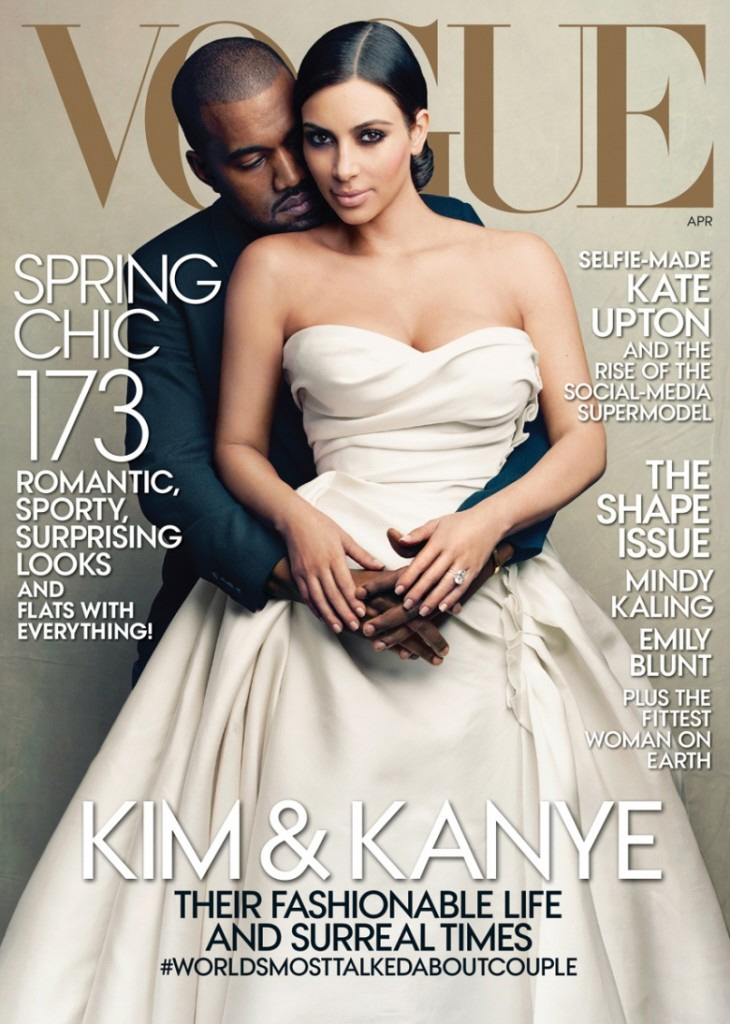 Photos courtesy of Vogue, Franco's IG, The Muppets' Facebook.