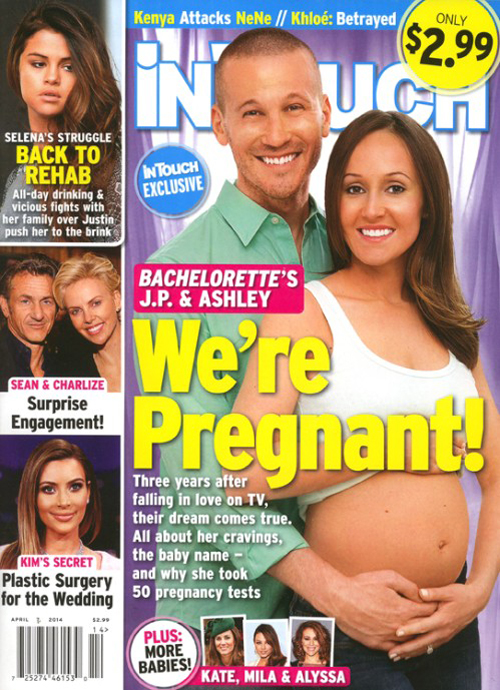 Selena Gomez made the cover of this week's In Touch. The tabloid says she's partying and drinking up a storm, and she's not listening to her family. Selena did a brief rehab stint in January after cancelling her tour for "exhaustion." She left a six-week program four weeks early because she felt "cured." Her team insisted that the rehab wasn't for substance abuse, but there are plenty of stories about Selena taking Molly at parties (before rehab). Selena was seen drinking and stumbling around at the Vanity Fair Oscar party. In Touch says she's been partying with Jared Leto too. Ruh-roh:
Just two months after Selena Gomez left rehab — where she'd sought help for problems fueled in part by an on-off relationship with Justin Bieber — sources confirm to In Touch that the starlet has been out drinking and partying — on multiple occasions.

After a fight with her mom and stepdad, Selena fled to the Sunset Tower Hotel, where the pop star lived for a week. There, eyewitnesses tell the mag that the former Disney star was seen with a drink in her hand almost daily. "She looked like she'd been at it for a while," an onlooker tells In Touch. "Her lips were stained from the red wine she was drinking."

Selena was spotted at the hotel's Tower Bar and Restaurant with a group of friends on St. Patrick's Day, being loud and rambunctious. "They didn't order food. They just kept ordering rounds of drinks and going out to smoke cigarettes," a fellow patron exclusively tells In Touch. "They definitely seemed drunk."

Selena continued her wild ways at a house party thrown by Oscar winner Jared Leto at his Hollywood Hills mansion on March 21. "The party was mostly models, stylists and young Hollywood types — basically the same people you would find in any of the clubs that night," says an insider.

Selena's parents are concerned about her partying ways: "Her family is begging her to get back into rehab, and to stop talking to Justin," a source close to Selena discloses.
[From In Touch]
Jared seems like a big party boy, right? He is a rock star, so that isn't shocking at all. I'm surprised we haven't seen Selena with Justin Bieber since they reunited in Texas. Bieber tweeted yesterday that he's "been living in the studio," which means he's in Atlanta. Hollywood Life says the two lovebirds have been having Skype sex to ease the burden of separation. Oh gawd. I don't know if Selena is addicted to drugs or alcohol. She's definitely addicted to Bieber. Do they have swag rehab?
Here are some newish photos of Selena shooting an Adidas NEO commercial and lunching with Kendall Jenner.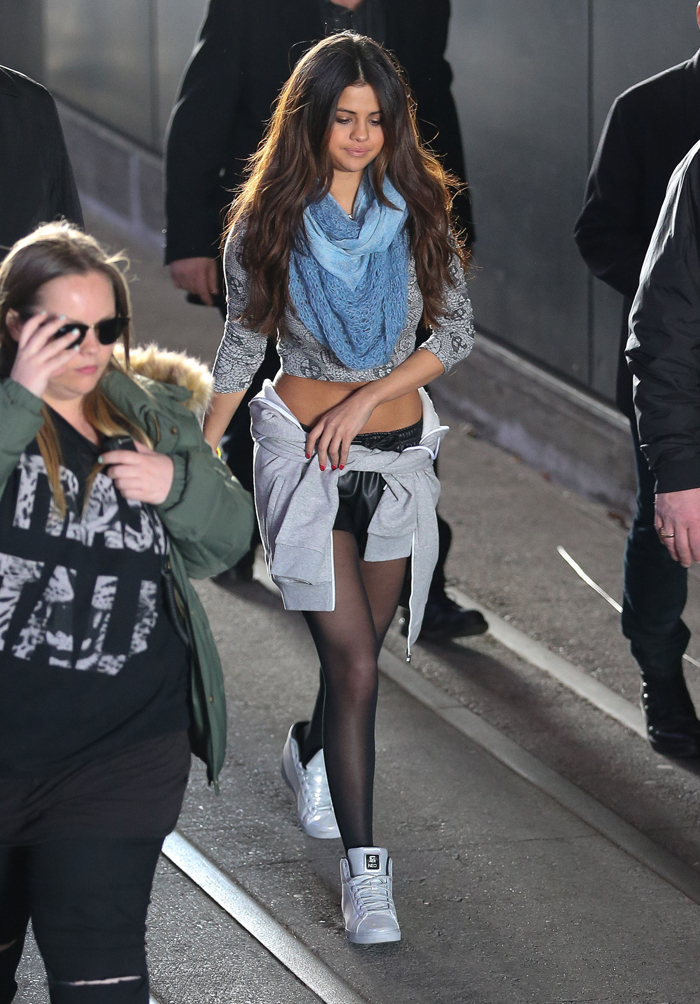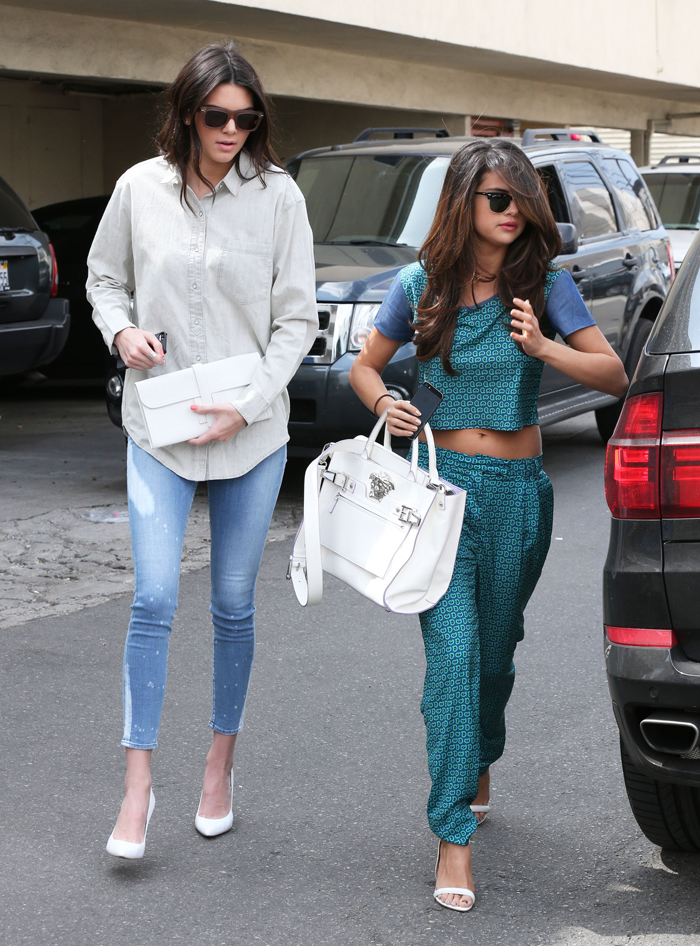 Photos courtesy of Fame/Flynet & WENN