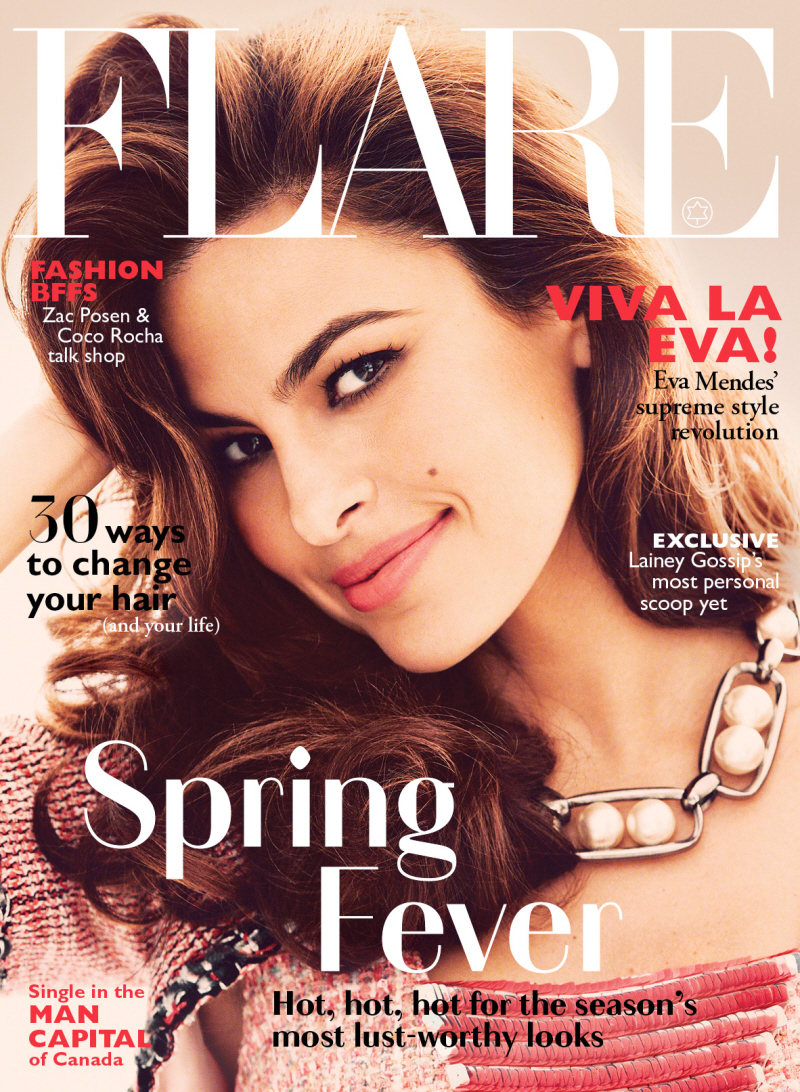 I really don't understand this Flare cover or pictorial. The cover is straight out of the 1980s and the housewife-themed photoshoot is right out of the 1950s. Also, this is a problem: "Hey, let's get the Latina actress to participate in a photoshoot where she ironing and hanging out in the kitchen." YIKES. Anyway, I usually dislike Eva in interviews (she's not a warm person, nor is she funny), but I liked some of the quotes from this piece. Maybe she's changing. You can read some of Flare's highlights here (plus more photos) and here are some assorted quotes:
She hates skinny jeans: "I'm always in dresses, in skirt—I think they're so easy. People are always saying, 'I love jeans, they're so casual and easy,' but I think jeans aren't easy. They're my worst nightmare."

Fashion regrets: "It's not that I'm against body-conscious clothes: I have worn them on the red carpet or out, but when I'm photographed in them, I always regret it. For me, it's always been the easy way out. When I wear something a little more revealing, I think, Oh, gosh, I should have been more creative."

She doesn't wear body-con clothes in her real life: "I don't like when it's just me and I'm not working. I don't like feeling like I'm on display."

Her mom critiques her style: "My mother always says she wants to see me in more fitted things! She's always saying, 'Show off your body, it's not always going to be like this!'" Her mamá regularly emails her daughter critiques of her red-carpet outfits, entitled "Mom's Review." "She's usually on the money. If she doesn't like something, I can usually see why: it didn't photograph well or looked weird around the waist."

Deciding what to wear: "It's an important part of my day, what I choose to wear and put out there in the world. I also have to remember that I probably will be photographed at the gas pump."

Shopping = hunting: "When I go shopping, I know what I'm looking for. I have this thing that takes over. Honestly, I don't find it as fun with friends because I don't like to talk when I'm on the hunt."

Loving head-wraps & turbans: "They're an easy way for me to feel pulled together, even when I'm not. Some kind of scarf or a mini-turban situation. That finishes a not-so-great outfit and polishes up the look a bit."
If I was famous, my mom would probably critique my red carpet looks too. Does anyone else remember when People Magazine used to have a semi-regular feature where they would ask a celebrity's grandmother what she thought about her grandchild's style & stuff? I used to love that feature. I remember that most grandmothers just want young ladies to wear knee-length skirts and dresses and to show off their décolletage in a tasteful way. If I was Eva's mom, I think I would have to tell Eva to cool it with the turbans. Even though the turbans tell the world "IDGAF," they still make Eva look positively ancient.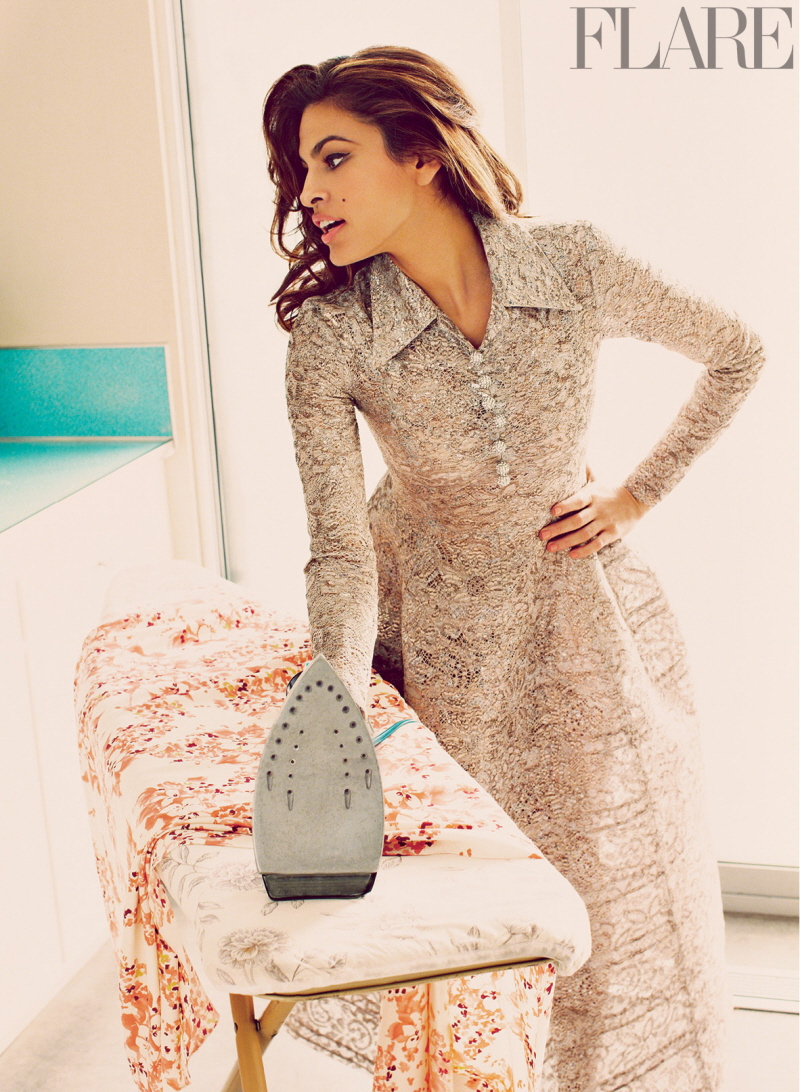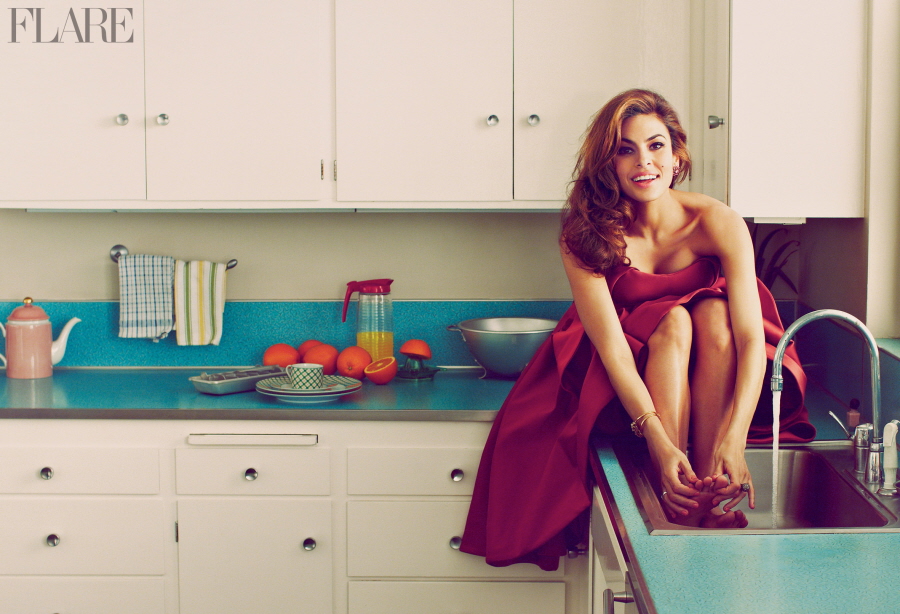 Photos courtesy of Flare.