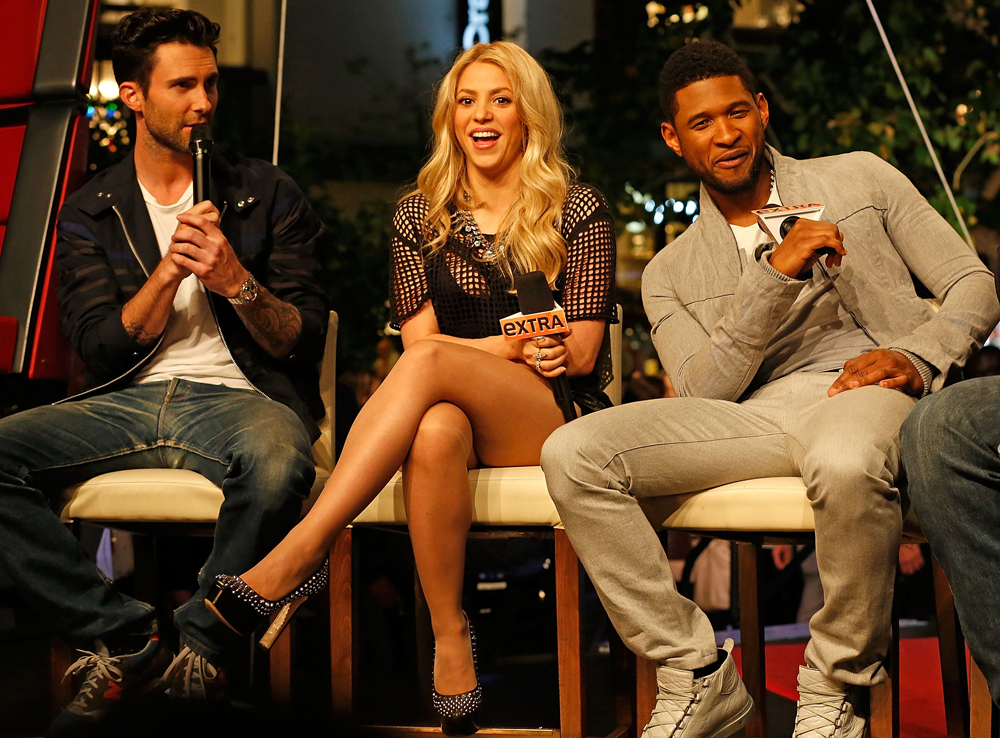 We've talked a lot lately about Shakira's relationship with her territorial boyfriend, Spanish futbol star Gerard Pique. Every interview Shakira gives makes Gerard sound even worse, but she claims to like his wicked ways. Gerard tells Shakira how much to weigh. He won't let her do videos with men. He tells her to shut her "little mouth," but Shakira insists that it's fine. She and Gerard are just an "asphyxiating couple." No big deal, right?
A story in this week's issue of Star says another storm is brewing in Shakira's relationship. Gerard's new target of jealousy is Shakira's co-star on The Voice, Adam Levine. Shakira has other male co-stars, but Adam is the one that Shakira gets mouthy with. They have a bit of a rivalry when competing for contestants to mentor. Star says Adam has been getting handsy with Shakira, and Shakira has been flirting back. Hmm:
Shakira's hips don't lie, and her boyfriend is starting to notice! The Colombian-born singer, 37, has become very flirty with her fellow The Voice coach Adam Levine, and her partner of four years, Gerard Pique, is furious. "Adam is always touching Shakira," reveals a show insider. "Gerard is livid." Pals say the professional soccer player, 27, is keeping a close eye on the Maroon 5 frontman, 35, who sits next to Shakira on the show's panel. And who can blame him? Adam was dubbed the Sexiest Man Alive last year, after all.
[From Star, print edition, April 14, 2014]
If all Gerard had to base his anger upon was Adam's Sexiest Man Alive title, I'd laugh this story off immediately. I've seen a little chemistry between Shak & Adam on the show. I mean, she's friendly with him, and Adam will bang anything. I'm sure Gerard has nothing to worry about though. Adam is engaged to Behati Prinsloo. Even if Adam wasn't taken, he only officially dates 20-something lingerie models. Gerard can breathe easy, but he probably won't.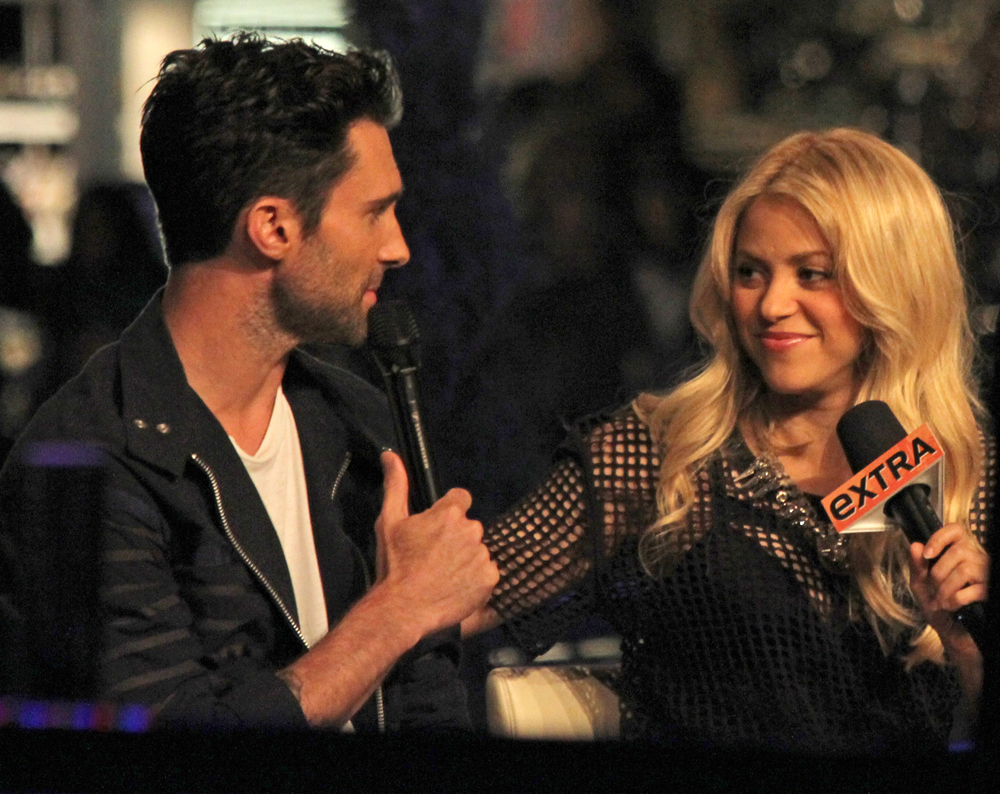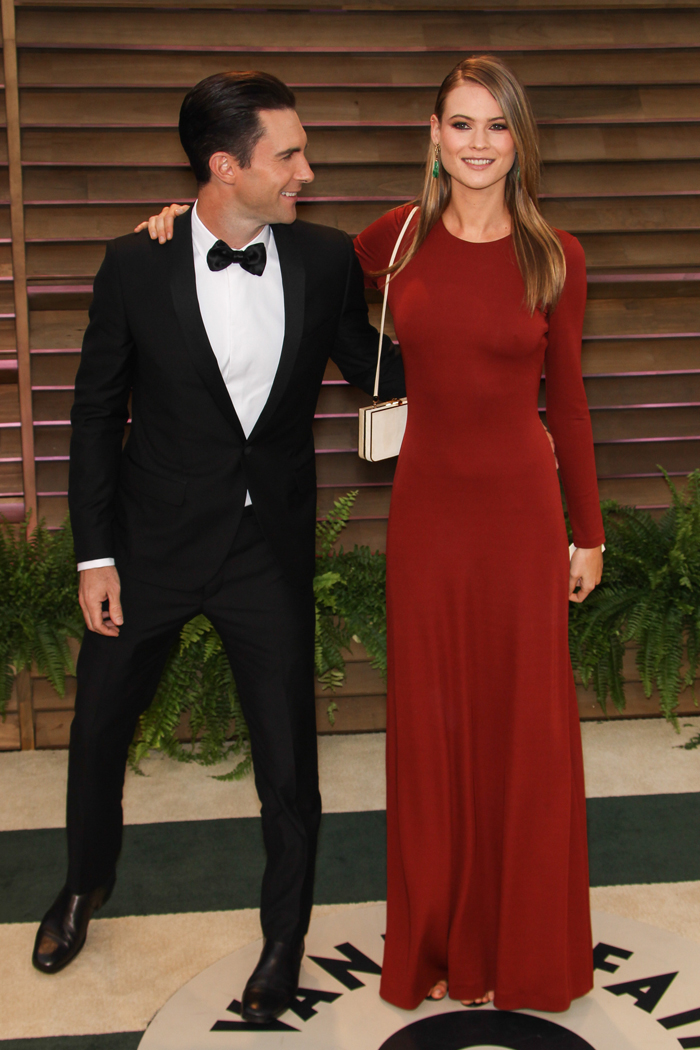 Photos courtesy of Fame/Flynet & WENN