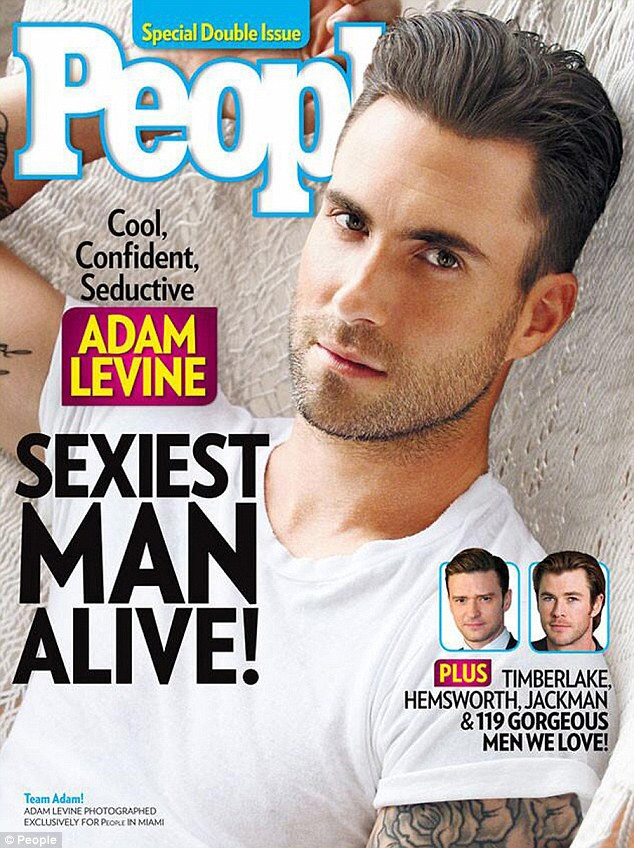 People Magazine has released their Sexiest Man Alive cover and not shockingly, it IS Adam Levine. Which just proves that Gossip Cop has some really good sources at People. Here's my question: is Adam Levine a better or worse choice than "controversial" SMA Bradley Cooper? To me, Cooper is rather harmless – he's talented, he looks like an emu, he's vanilla. He was a "do no harm" choice, not sexy in the least but not aggressively gross. To me, Adam is aggressively UNsexy. One look at Adam's squinty eyes and my reaction is just… revulsion. Anyway, let's hear Adam talk about how sexy he is and how he's found true love with Behati:
He may be battling to be the winning coach on NBC's hit series The Voice but Adam Levine has this year's Sexiest Man Alive crown in the bag.

"As a musician, you have fantasies that you want to win Grammys, but I didn't really think that this was on the table," the singer tells PEOPLE in this week's cover story. "I was just amazed and stunned and it almost seemed like they were kidding, but they weren't, so that's cool."

The L.A.-raised Levine also reveals that he cries at movies (E.T. The Extra-Terrestrial always gets him), loves to be naked and is looking forward to settling down with his fiancée, Victoria's Secret model Behati Prinsloo. "I didn't think marriage was for me for a long time," the 34-year-old says. "I was ready when I was ready. That's about as simple as it could possibly be."

As for that incredible body, Levine credits yoga and spinning for keeping his stamina up, especially as his success continues to skyrocket. "This is just a really interesting time where everything seems to be heading in a certain direction," he adds. "And I'm not taking any of it for granted."
Dear Behati: better you than me. I'm assuming that's the way Anne V feels about it too. I do enjoy the faux humility though, with Adam pretending that this wasn't a protracted negotiation between his publicist and People Mag about what Adam will and will not give up, interview-wise, if he was named SMA.
Other men on this year's SMA list: Chris Hemsworth, Hugh Jackman, Idris Elba, Jimmy Fallon, Bruno Mars, Justin Timberlake, Chris Pine, Pharell Williams, Ronan Farrow, Justin Theroux, and David Beckham. Yes, Justin Theroux made the list AGAIN. Because you can never have too many skinny, tattooed hipsters with dark hair. I guess I never realized before how much Justin and Adam are really similar. WTF? You can see the People Magazine SMA gallery here.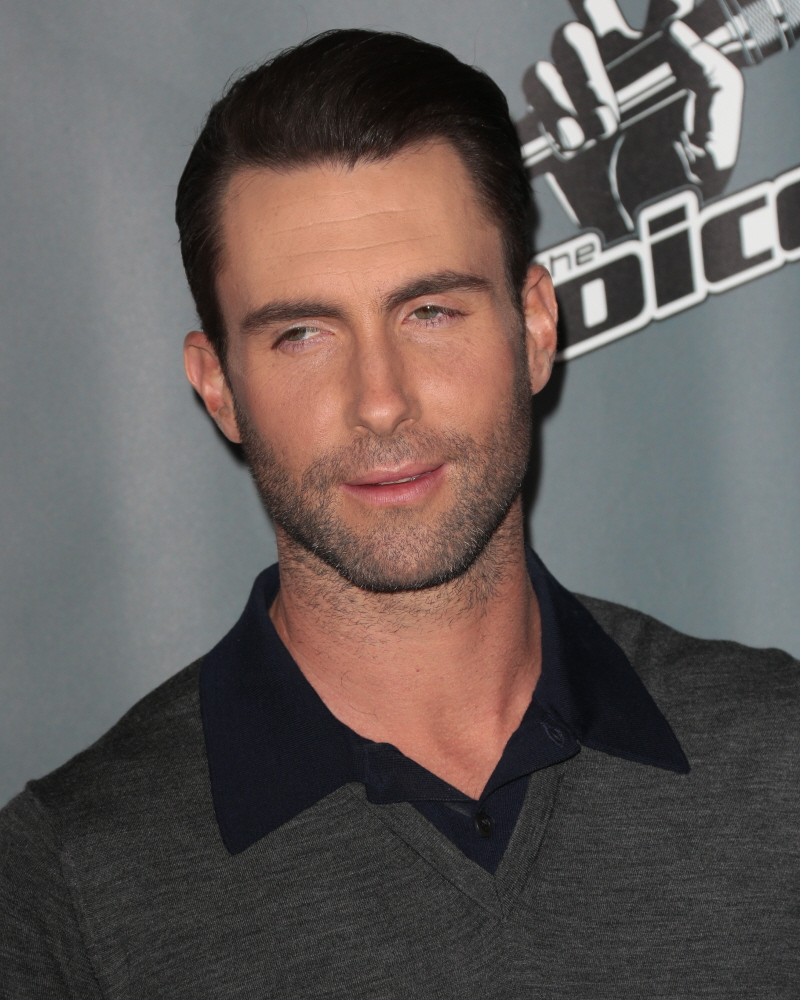 Photos courtesy of WENN, cover courtesy of People.