Here are some photos of our new Sexiest Man Alive, Adam Levine, with his fiancée Behati Prinsloo in NYC on Friday. I think Gossip Cop's sources were dead on again this year, just like they were last year with Channing Tatum – Adam Levine is definitely the "Sexiest Man Alive" and he's doing some advance photo-ops with his model girlfriend. Apparently, they're still apartment-hunting, but this looks like a Kardashian-esque pap stroll to me.
Incidentally, The Hollywood Reporter's sources are confirming the SMA title. Adam still isn't saying anything – he appeared on the Today Show on Friday and when asked directly about it, he squirmed and said, "It would be an interesting idea … I know nothing."
I'm still sort of floored that this could happen, especially after the Bradley Cooper debacle two years ago. I realize that People Mag works closely with publicists and that their aim is to pick the most vanilla, non-controversial guy they can get, but Adam is just… ridiculous. And he IS controversial, what with his insistence on "pulling out" as a method of birth control, his insistence that all of his cleanses and yoga is good for "f—king" and his years of modelizing. He isn't some vanilla, boring guy – he's actively horrible. But I guess older women think they know him now because of The Voice? They think he's "nice" on The Voice. But if they gave him the title because of the popularity of The Voice, why not go for the real "breakout" star, Blake Shelton?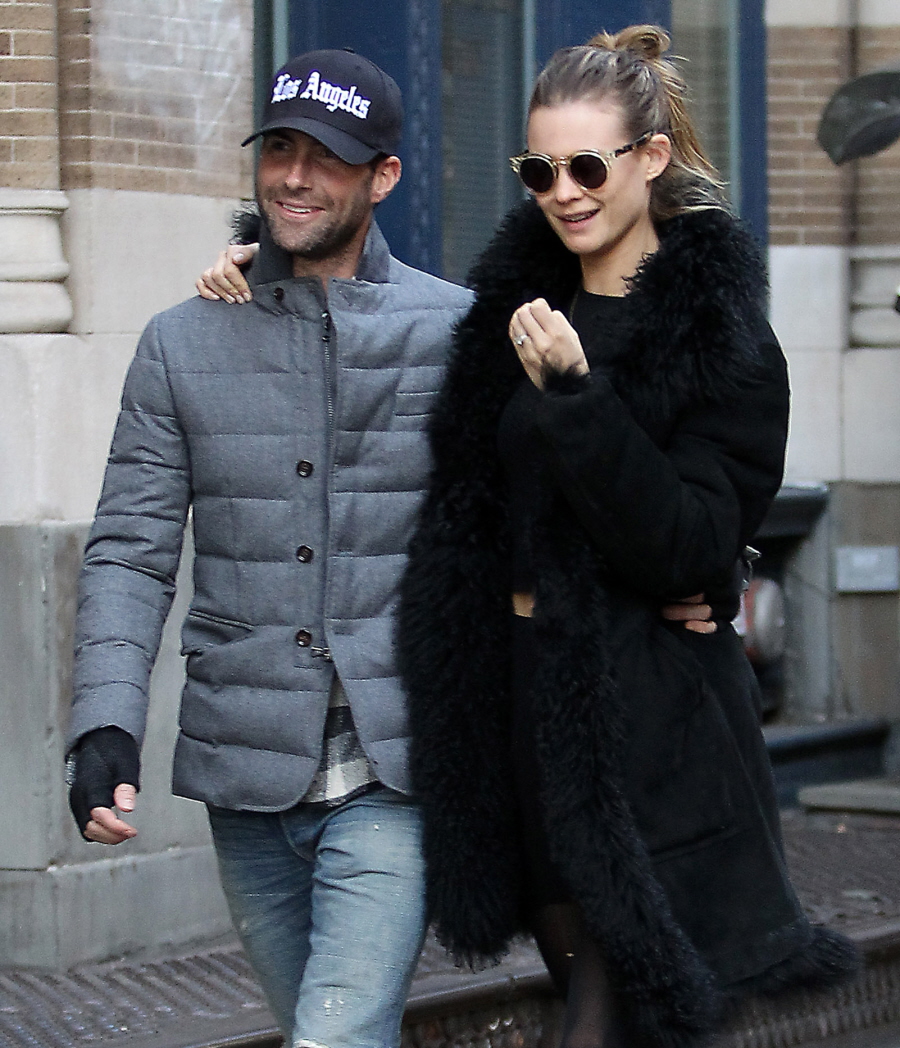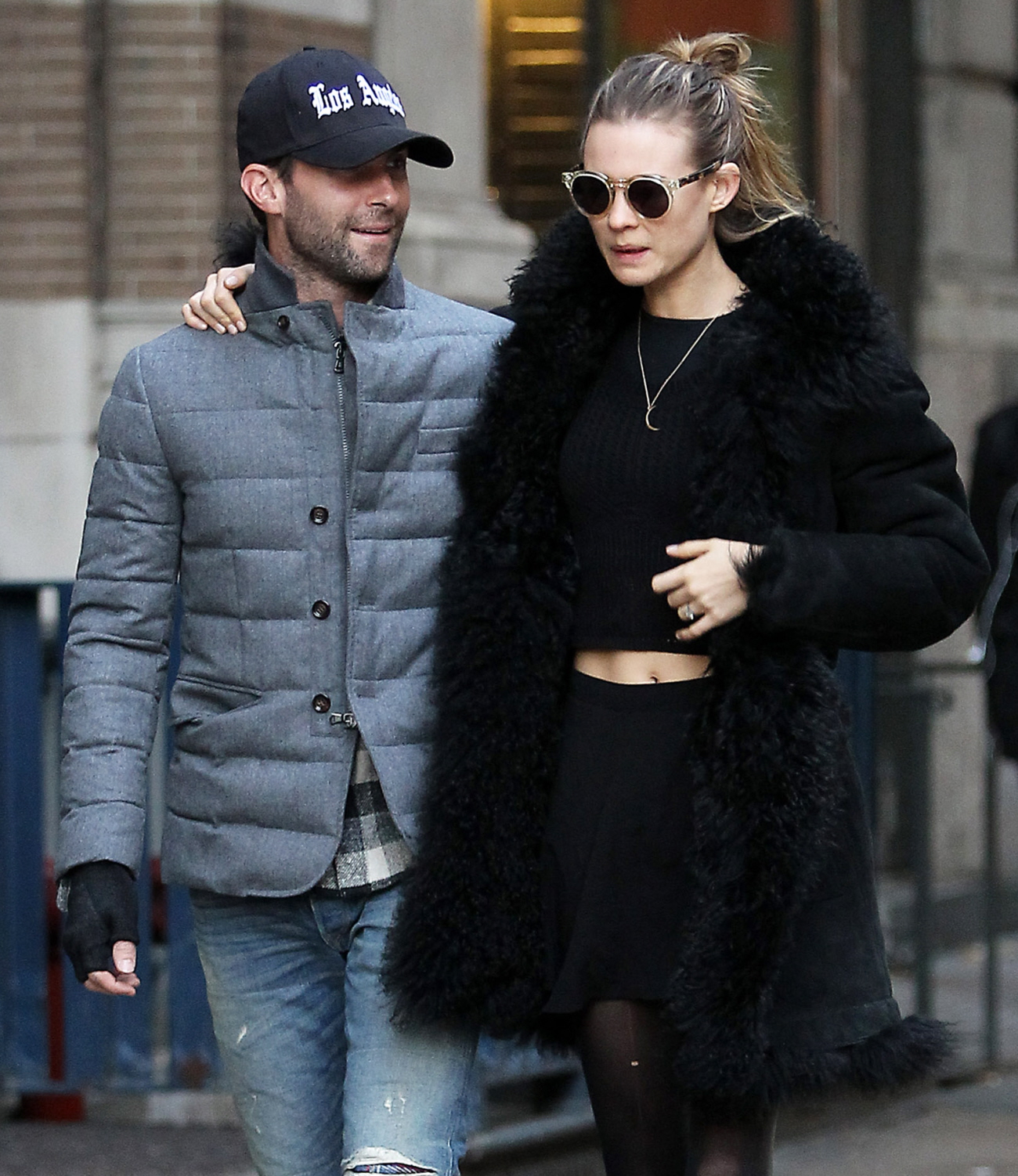 Photos courtesy of Fame/Flynet.