Gwyneth Paltrow's son Moses turned 8 years old last week. Time flies, right? Apple is what? Ten years old? Let me see… she'll be ten in May. Crazy. So, while Chris Martin was in Brooklyn without his wedding ring, Gwyneth organized a birthday party for her son and his friends. And Moses must have begged and begged because there was peasant food at the party. Peasant food like… HOT DOGS. And Indian food. GASP.
Party at the Paltrows! Gwyneth Paltrow threw a fun-filled birthday bash for her 8-year-old son Moses at her home in L.A.'s Brentwood nabe on Saturday, April 12. An eyewitness tells Us Weekly the Goop founder — who announced her split from husband Chris Martin last month — "went all out" for her son's eighth birthday party.

"Everything took place in the backyard," the insider tells Us, adding that the set-up of the driveway included blue ombre-faded balloons spelling out the letters "M-O-S-E-S" beside the number "8." The guest list included 20 of Moses' friends and a few of 9-year-old Apple's pals, too.

"Colorful tables were set up everywhere," the eyewitness recalls, "and hula hoops and balls for the kids to play with." Along with the toys, the backyard featured a giant inflatable bounce house in the style of a pirate ship. But that's not all! A magician was also on-site to entertain the kids.

For lunch, the kids and adults enjoyed delightful treats catered by food trucks, including gourmet hotdog vendor Dogtown Dogs and L.A.'s beloved "chow truck" India Jones. Specialties included hot dogs topped with Fritos and Indian street food like samosas, curry and Indian tacos, the source says.

The party ended at around 4 p.m. in the afternoon. Some of the guests were spotted leaving in airbrushed T-shirts, designed at the party, which included each kid's name and a design of his or her choice.
Hot dogs with Fritos?!?! What in the world? And do young kids really like all of that spicy Indian food? I couldn't stand it when I was little, but I've developed a taste for it as an adult. I would have never thought that an eight-year-old's birthday party would be the perfect time for Indian food. But that's why Gwyneth Paltrow is better than all of us. See? She's multicultural! She had Indian food! And hot dogs! I bet she had a migraine all day about feeding her innocent children that kind of food. Someone probably found her in a corner, rocking back and forth and whispering, "Just for the day… just for the day…tomorrow the juice fast begins…"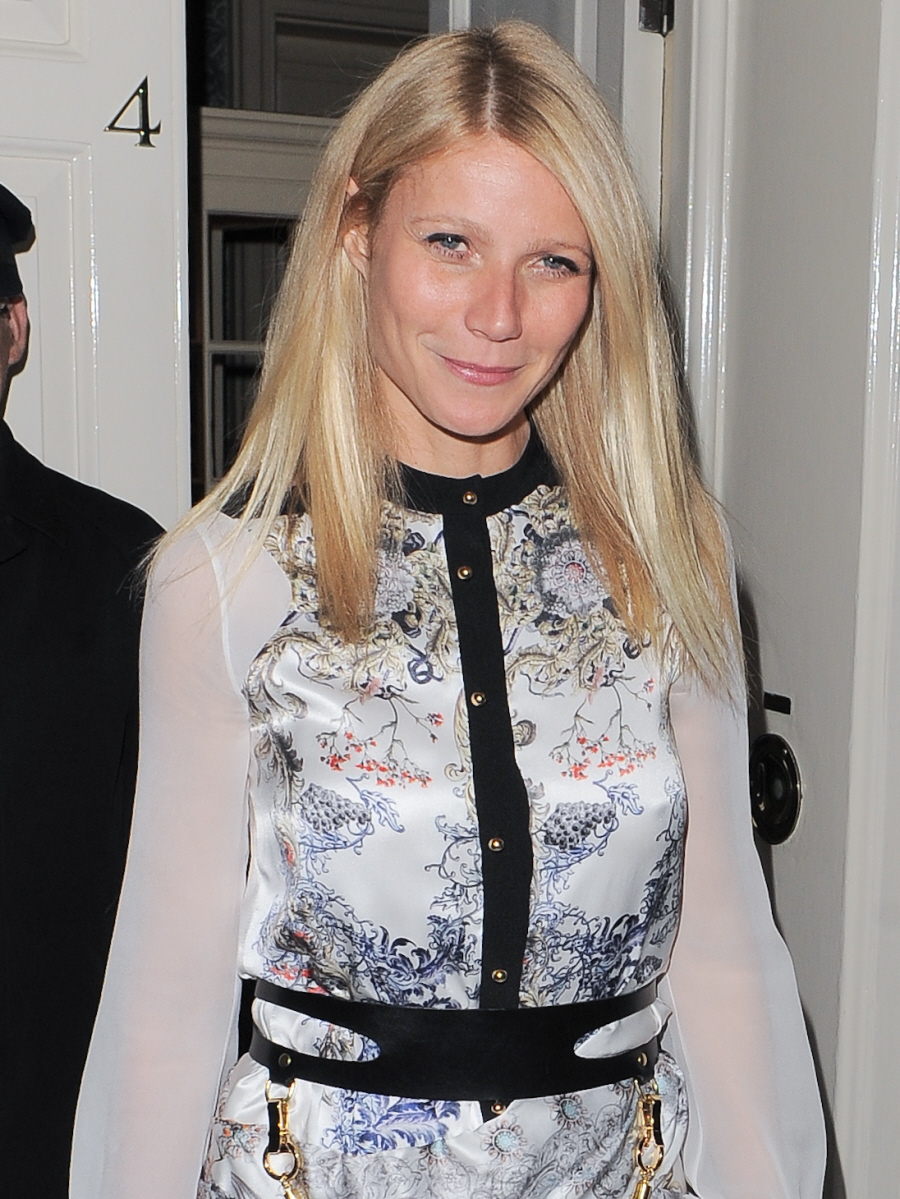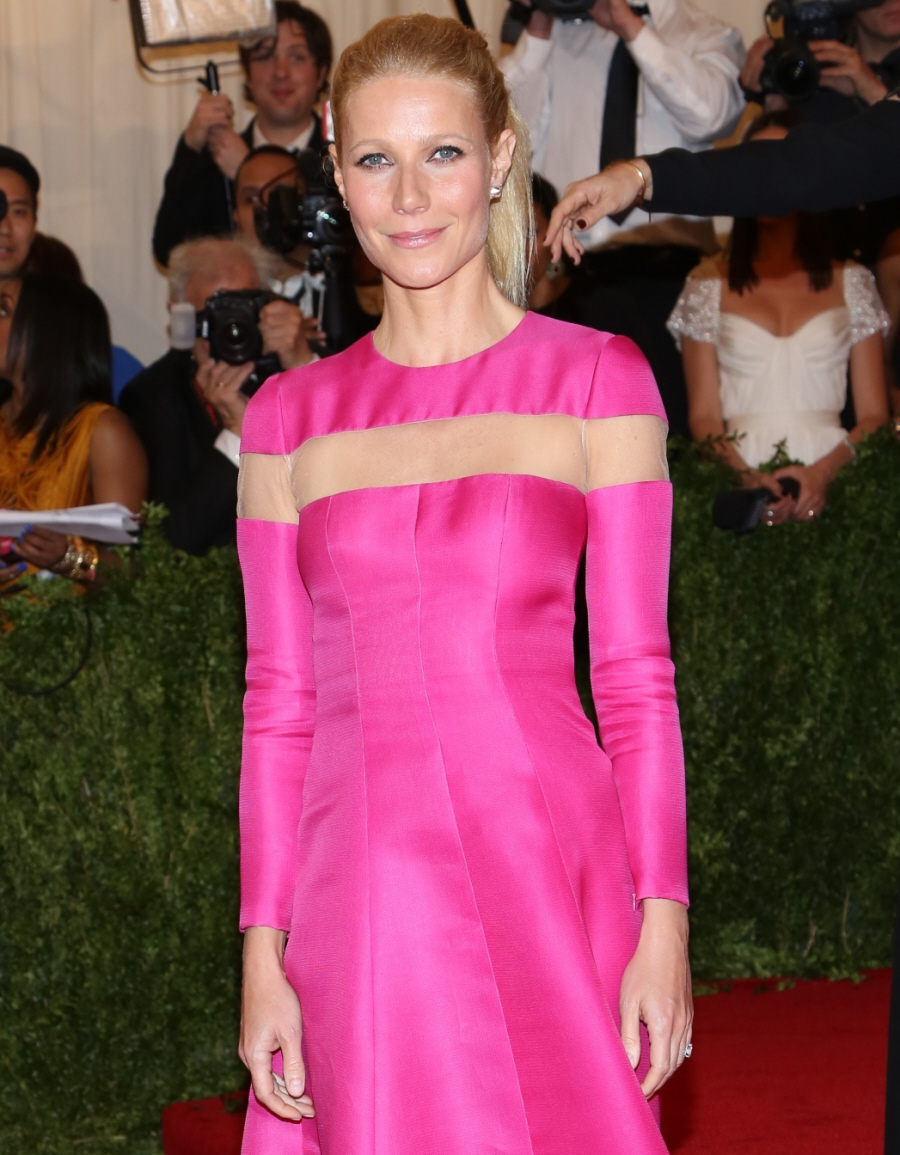 Photos courtesy of WENN.