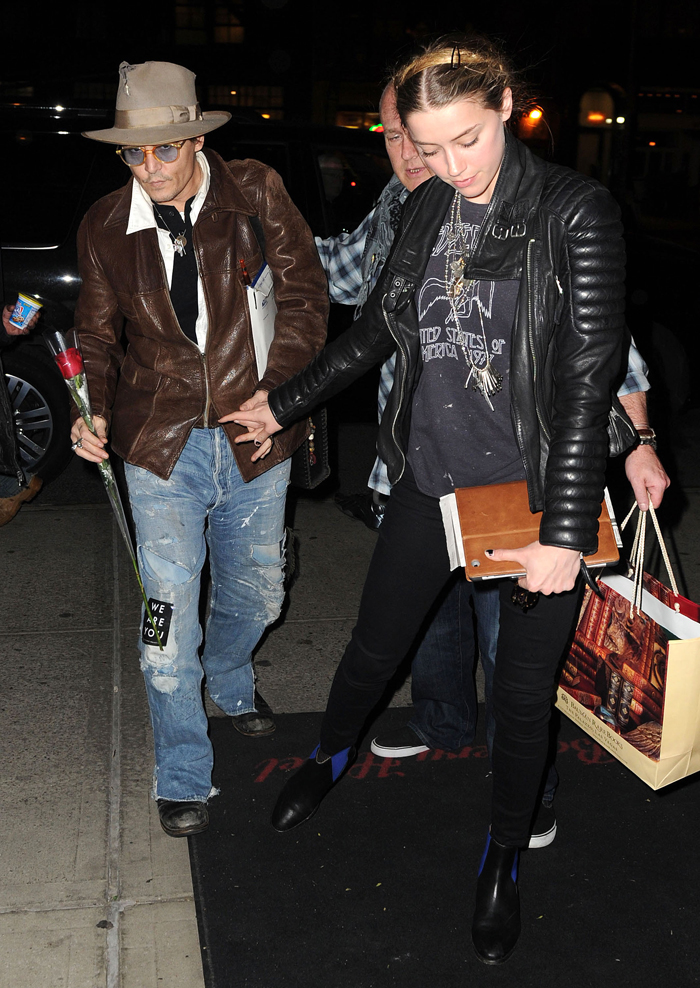 Johnny Depp and Amber Heard are still in NYC. She's filming a movie there, but he's in town for her 28th birthday festivities. These photos might be overkill after yesterday's weird bandana outing, but I'm still watching. Maybe they were also celebrating Amber's inclusion on People's Most Beautiful list. I think Amber is stunning (and knock-out gorgeous with the right styling), but seeing her on that list is surprising. I'm just saying that she's been in movies for a decade, and she's always been this beautiful. She should have hit the list before this year.
Johnny's still wearing his ratty hat, but I'm glad he left the pocket bandanna at home for the night. He kept pointing at the sticker on his jeans that reads, "We Are You." Does anyone know what that means? Google doesn't reveal a clue, and I need to know. Amber's dressed down compared to the red velvet dress she wore the night prior. This was a low-key outing to an esoteric, rare book shop. Amber wore a Led Zeppelin t-shirt and had her hair in a braided updo.
A fan handed Johnny a single rose, and he presented it to Amber. He also had gifts delivered to their hotel. You can see pictures of these trinkets here. Amber received a huge bouquet (five dozen?) of red roses and a budget-looking cake. The cake looked like it was marked half-off after Easter. Seriously! I love cake so much, and I'd be upset if Johnny Depp gave me that cake. Maybe I'm being too tough on him. He may have sat down and plunked down a poem on his manual typewriter late last night. Oh, Johnny.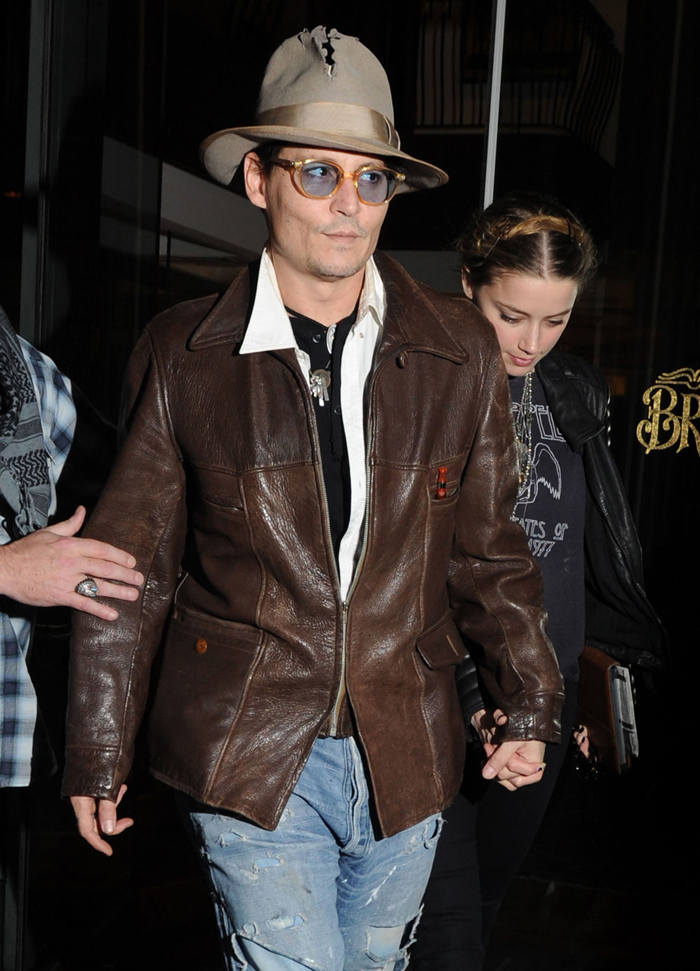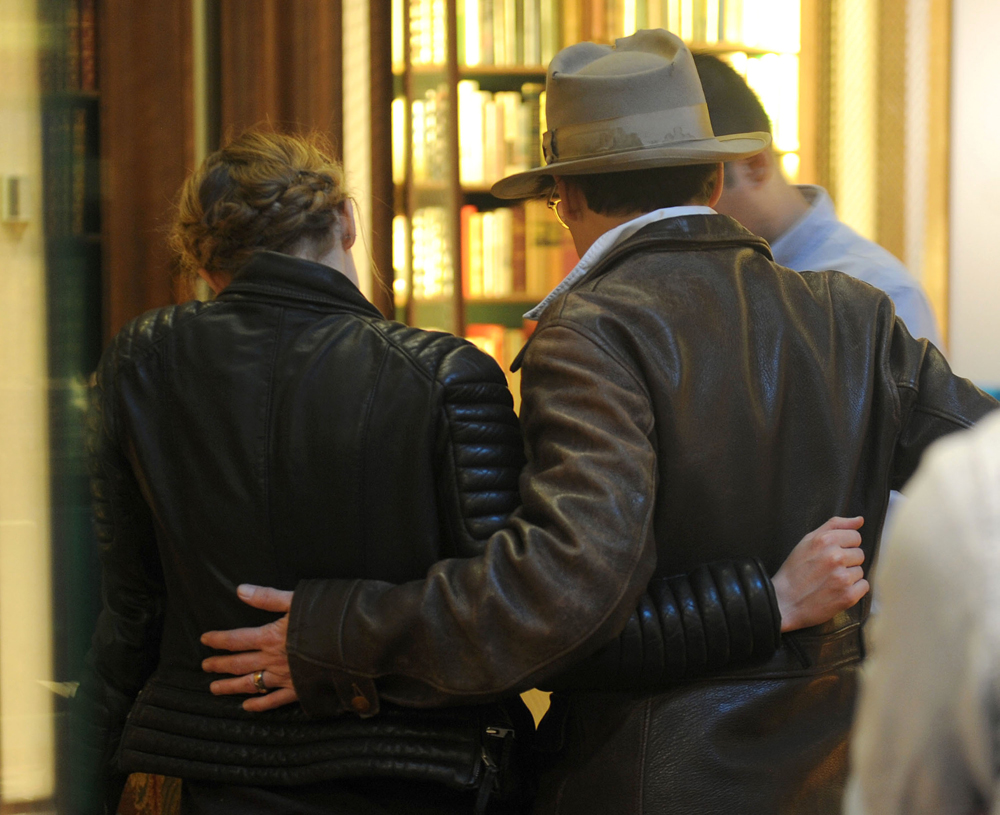 Photos courtesy of Fame/Flynet & Pacific Coast News