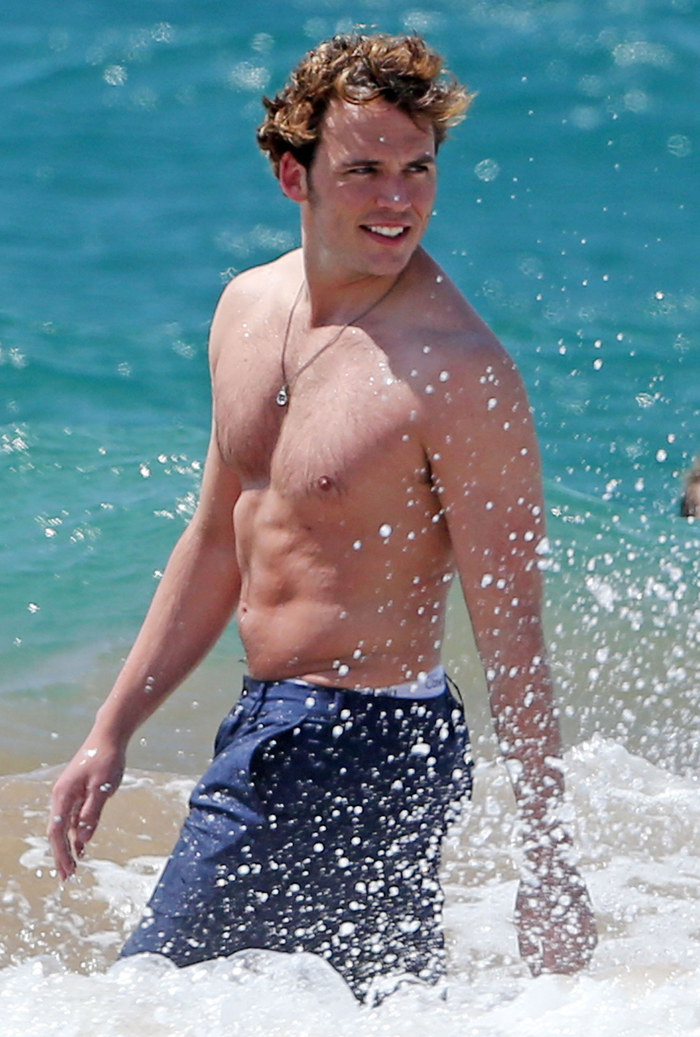 Here are some photos of Sam Claflin frolicking in the Maui surf with his new-ish wife, Laura Haddock. Sam just got done promoting his new horror flick, The Quiet Ones. I've included a photo from the LA premiere (it was Wednesday — these two must have headed straight to the airport after the show). Sam looks great in shorts, particularly since he has a pants-wearing problem. Sam's red-carpet stylist needs to have a word is all I'm saying.
These photos are bliss in comparison. Sam is not wearing pants, so the pants problem miraculously disappears! He looks better in swimming trunks, and I shouldn't be surprised since he looked fantastic as Finnick Odair in Catching Fire. While promoting that movie, Sam got a little bit ranty about obsessed fans and how much he hates the paparazzi. He must not have noticed the cameras snapping away here since he looks so happy.
Sam has recently revised his statements about his Catching Fire fanbase. He said, "I'm making myself sound like I have such a huge fan base and that they're all psychotic. But the people that do kind of dedicate their lives to following my career, it's amazingly touching and I'm hugely grateful for it. It's hard to talk about, because I hear myself talking about fans, and I just sound like a douchebag." Is it possible that Sam's not being chased down the street because he's married? Fangirls have no hope of snagging him, so he's in no danger of becoming a Sparkles or a Peeta.
Seriously, this guy is adorable. That smile. Those dimples.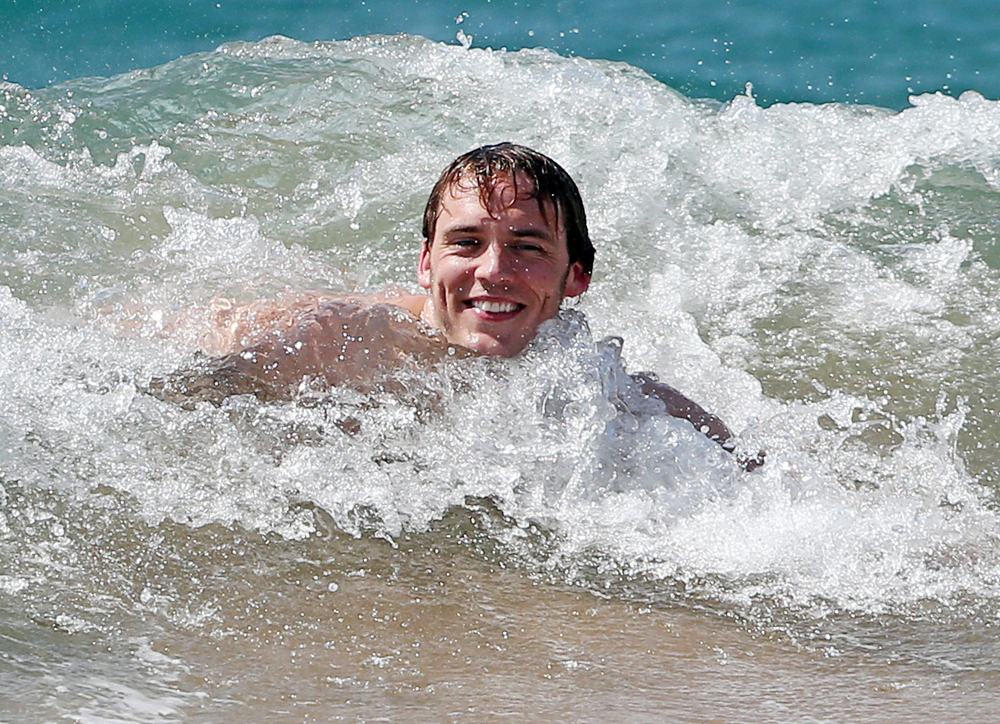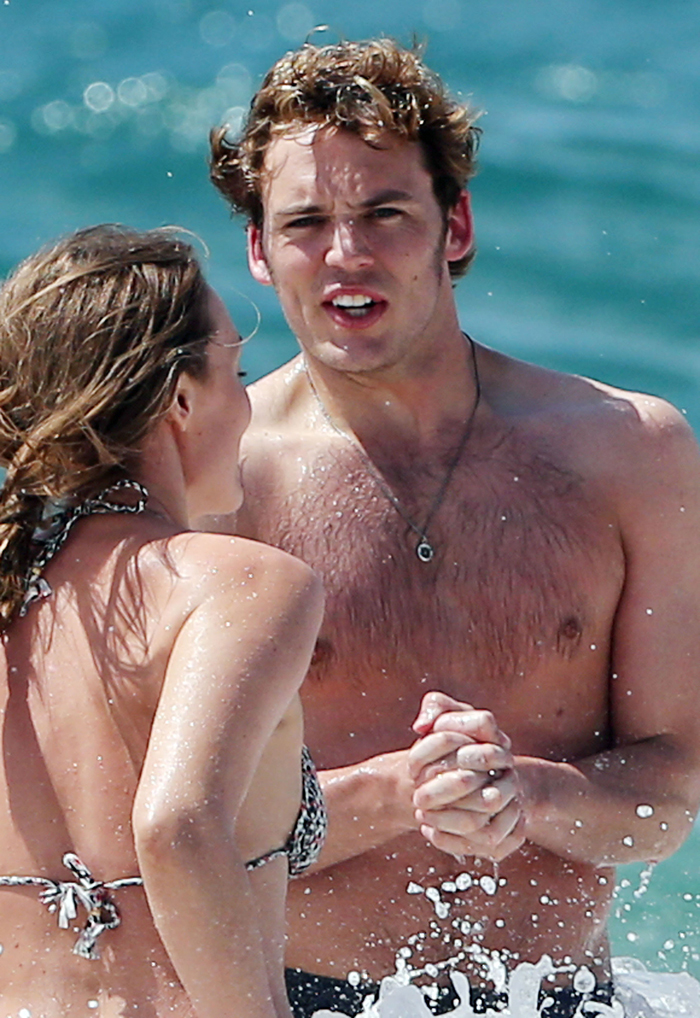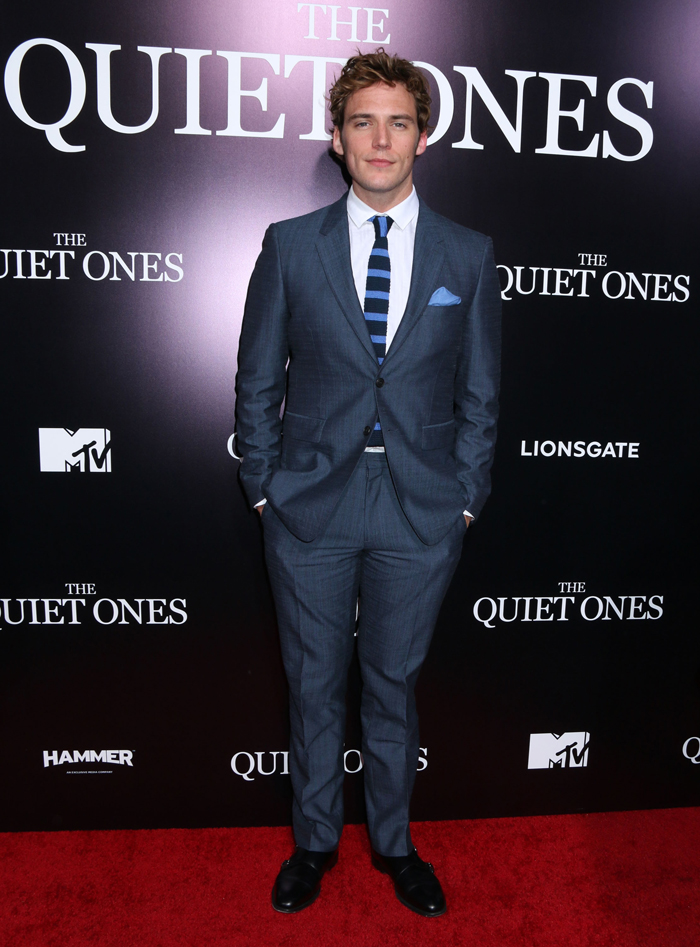 Photos courtesy of Fame/Flynet