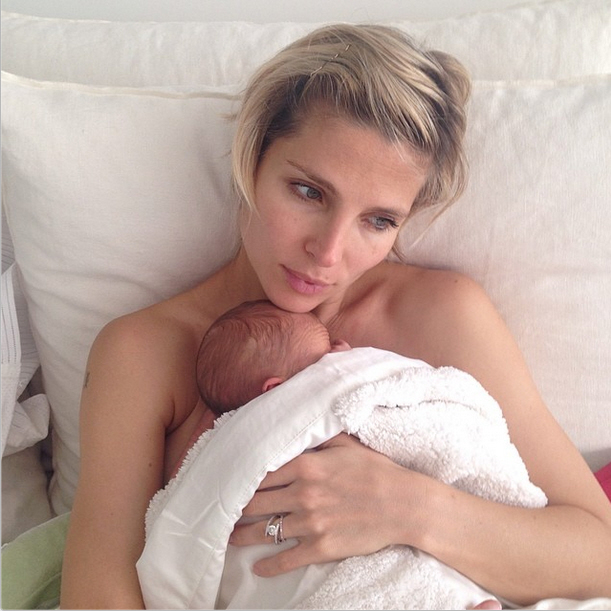 Elsa Pataky has an Instagram. I don't know if she's always had one or whatever, but the photos on Elsa Confidential only go back through March. Anyway, now that her twin sons are all of five weeks old, Elsa is IG-ing photos with some regularity. She just posted the header photo yesterday – I'm assuming that's either Tristan or Sasha, one of the five-week-old twins.
As I've said before, when other celebrities tweet or IG the "first baby photos," I kind of like this trend. In most cases, I prefer a baby-photo release on social media as opposed to setting up a photo shoot with a magazine. Elsa and the baby look comfortable, and God knows, Chris Hemsworth might have even taken this picture. Even though Chris complains about fame and the paparazzi, he married a woman who mommy-blogs for Spanish-language outlets. And she posts photos on IG. And she calls the paps. So, that's between them. Elsa recently said that she and Chris have "no plans" to have any more kids, but she sort of left it as a question mark too – like, maybe in a year or so, she'll think about it.
Elsa also posted this pool photo… it's crazy how her body snapped back.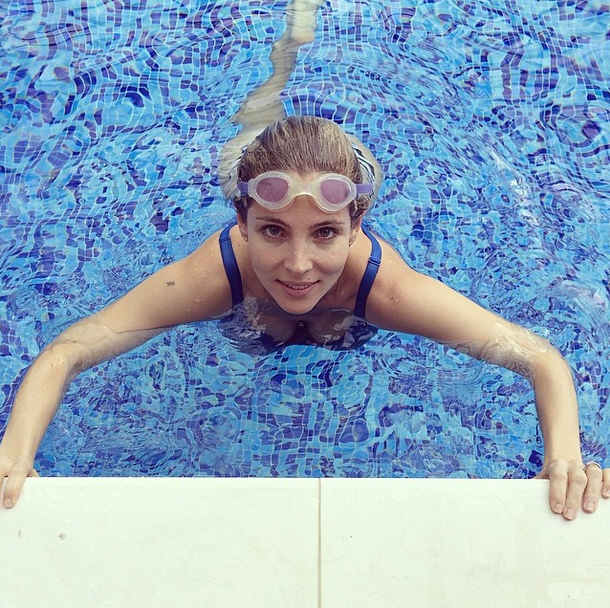 Photos courtesy of Elsa's Instagram.