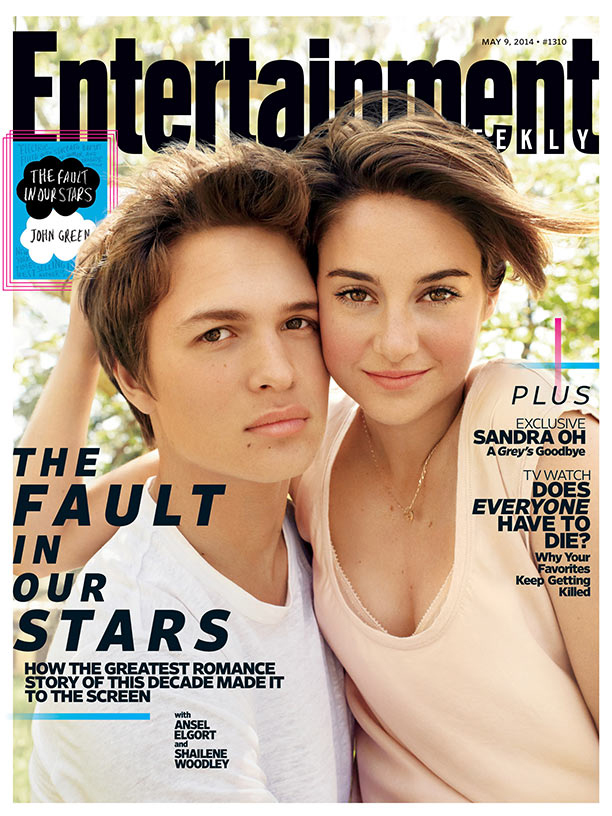 Last week, CB discussed The Fault in our Stars, which stars everyone's favorite tree hugger, Shailene Woodley, and Ansel Elgort. The film's trailer promises a movie that will end in audience tears. I haven't read the book, but Shailene Woodley plays young Hazel, who suffers from thyroid cancer that has metastasized to her lungs. The film does omit some key scenes from the book and has been tweaked to appeal to a YA romance audience.
Shailene and Ansel cover EW.com to promote the movie. I'll talk about the shoot in a minute, but the feature includes a long article about how sad the movie is and how the actors coped during filming. The author of the original book, John Green, "crie[d] all the time" during prediction. He cried during filming. He cried during editing. You get the picture. Director John Boone admitted, "This set basically has no testosterone whatsoever." I excerpted a bit of the EW article and more from a new Hollywood Reporter interview. The most interesting thing I learned from the EW piece is that Shailene went nuts for the script and book. She wrote Green a 13,000 word letter to try and convince him she should play Hazel. Green admitted the tactic "turned me off," but Shailene came though in auditions. Here are some excerpts:
Shailene's "intentions were pure" for this role: "It changed my life and I realized, after the book, two things: one, I was incredibly depressed that Augustus Waters did not exist in real life, and two, I found myself totally perplexed and completely moved by the fact that one of my new greatest role models was a fictional character, Hazel. I didn't want to do this movie as an actor, like, 'Look at me cry!' It was more that the book moved me so much, and whoseever hands it ended up falling into were the guardians of this book, and it was our duty to protect it, nourish it and make sure that when it grew up into a cinematic piece, it still retained the integrity that the book had. It definitely was one of the biggest honors of my life to be part of this film — and I don't say that lightly."

She ate popcorn every night after filming: "It's just a weird ritual and it's the best thing on the planet") and went straight to sleep. "You're exhausted when you cry."

How this movie is different: "I want to point out, when you watch young adult films — quote on quote, and I hate that term — but when you watch young adult films, intimate scenes are treated either — they're sugarcoated and really sweet and what not, nothing really happens and you don't see any passion, or they're treated in an exploitative nature … [this] was treated with such integrity…teenagers are so smart and so passionate and have so much to offer! Love is the same, regardless of whether it's two fifteen-year-olds or two eighty-year-olds, and I think that scene is a great definition of what that means, because there is passion and tenderness, but there is also deep intimacy."
[From Entertainment Weekly & Hollywood Reporter]
I'm sensing a little bit of shade for Twilight in that last quote from Shailene. That's funny because this EW shoot is very … Twilight-y. It looks almost exactly like Vanity Fair's 2008 Twilight shoot. This similarities between the two shoots (I've included a few old VF shots) are striking, and this is no accident. The filmmakers want to reel in the same audience who loved Twilight because that means big bucks. I wonder if Shailene, who considers Twilight to be "so toxic," knew what this shoot symbolized. Unlike Kristen Stewart and Sparkles, I don't think Shailene and Ansel were able to pull off chemistry in these photos.
CB talked about how these two played brother and sister in Divergent. They definitely look like brother and sister to me, which makes this photoshoot feel weird. The swing poses are so awkward too. There's a shot where Ansel is kissing Shailene, and the composition of the photo is lovely. But his lips are blue! Do you think this shoot was misguided, or will it work to reel in some Twilight dollars?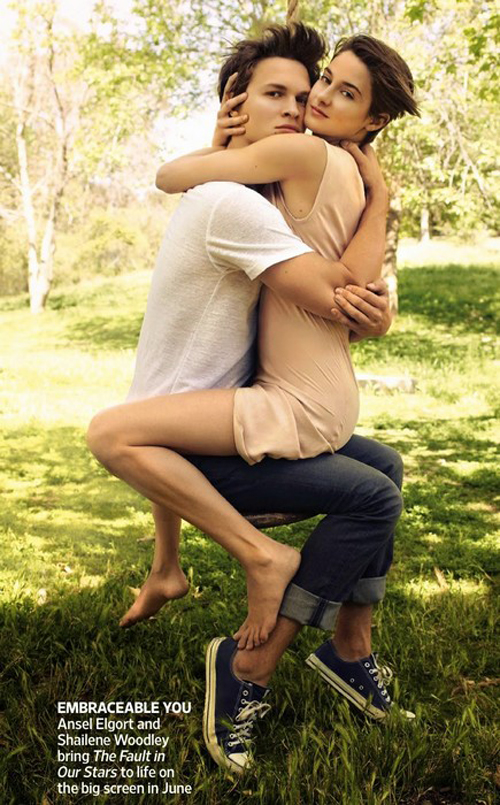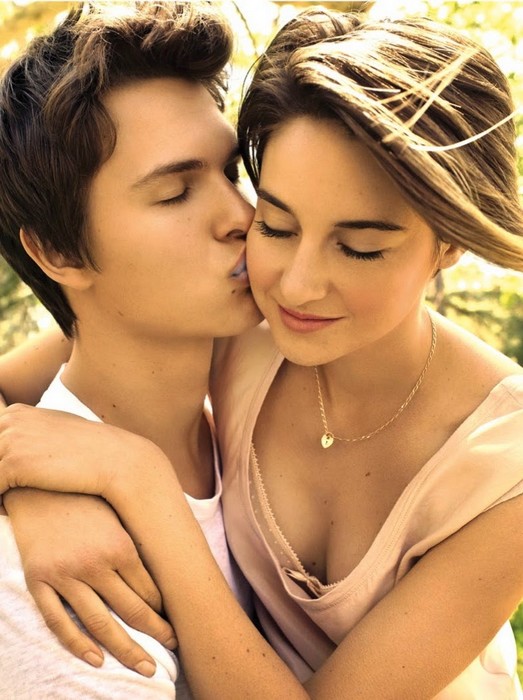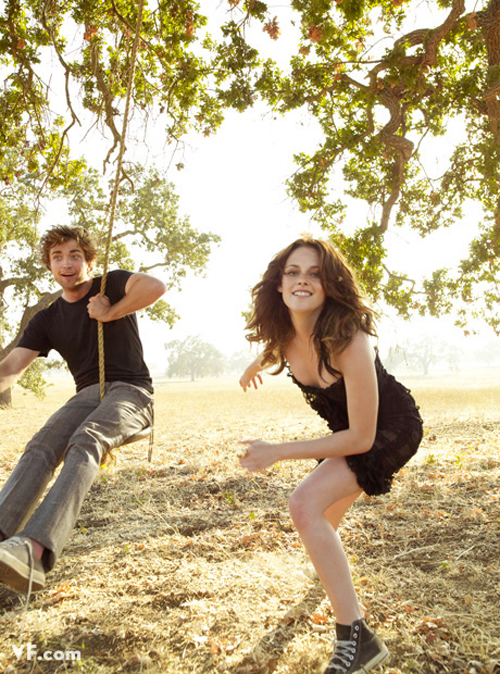 Photos courtesy of EW.com & Vanity Fair