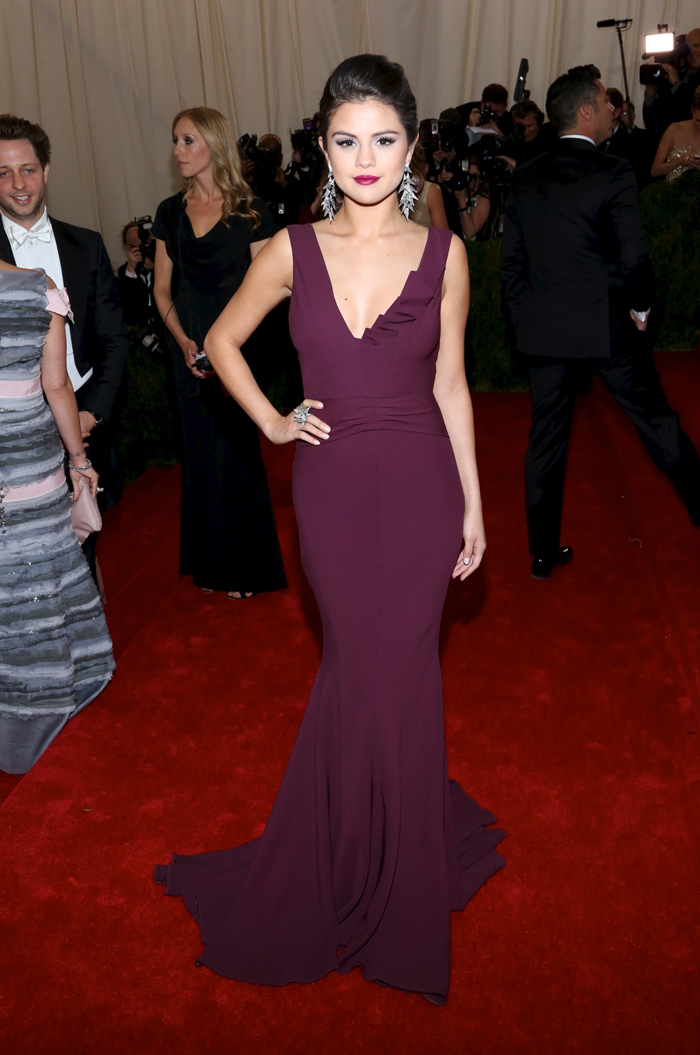 Selena Gomez is in the midst of a career reinvention. She just signed with new management and is hopefully receiving some good advice. This plum-colored Diane Von Furstenberg dress is superb. If this look is any indication of Selena's future fashion, she's doing well. This is a simple silhouette that's been livened up a bit with a ruched, asymmetrical bodice. The fabric hugs her figure without gripping too shamelessly. Selena looks mature but not like she's trying too hard. Finally, Selena looks like a 21-year-old instead of a teenager playing dress up!
Selena didn't jump in for the costume theme, but this is still a winning look for her. Her hair and makeup are subdued but elegant. The geometric earrings add just a dash of adventure.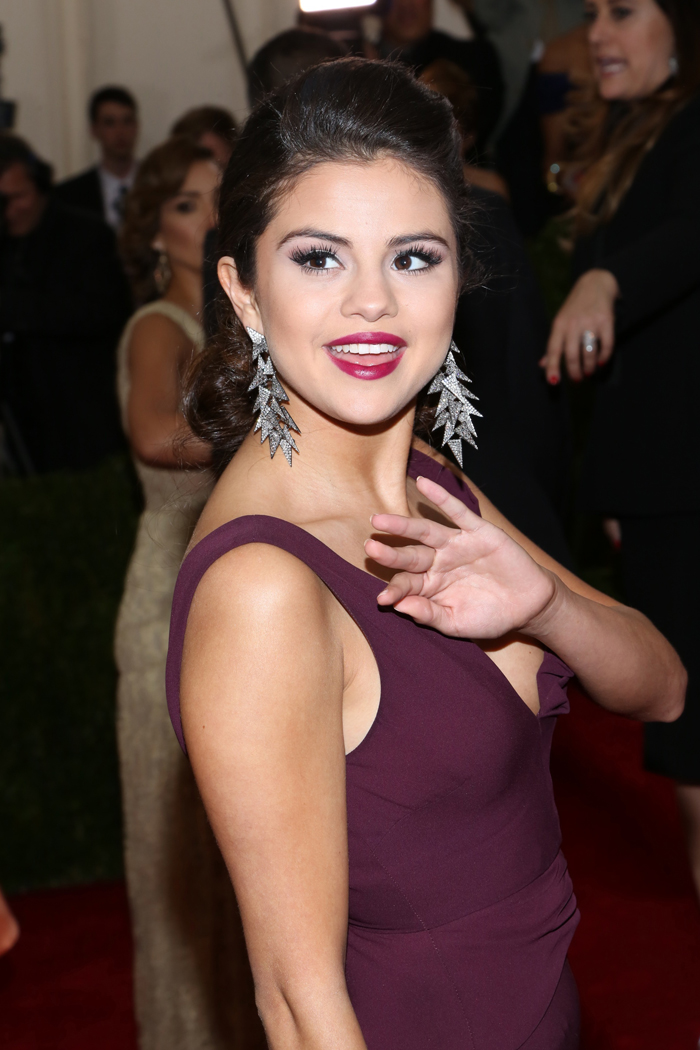 Selena's frenemy, Kendall Jenner, tottered into the venue in a too-tight Topshop dress. This look cements Kendall as a full-fledged member of the tacky Klan. I was hoping she'd escape the bad Kardashian styling, but this dress is a fug, wrinkly, satin-y mess. Poor Kendall couldn't sit down all evening. Selena wins this battle.
Rashida Jones did really well by Rashida standards! I've long lamented Rashida's lack of style, which frumpens up her beauty. This Tory Burch isn't much compared to last night's collection of dresses, but it works. What an improvement. This lilac and blue gown simmers with old school touches. The off-the-shoulder neckline and glam curls are a step in the right direction. More of this, Rashida.
Maggie Q wore a Zac Posen dress that seemed too severe for the occasion. She looks like an ornate pilgrim.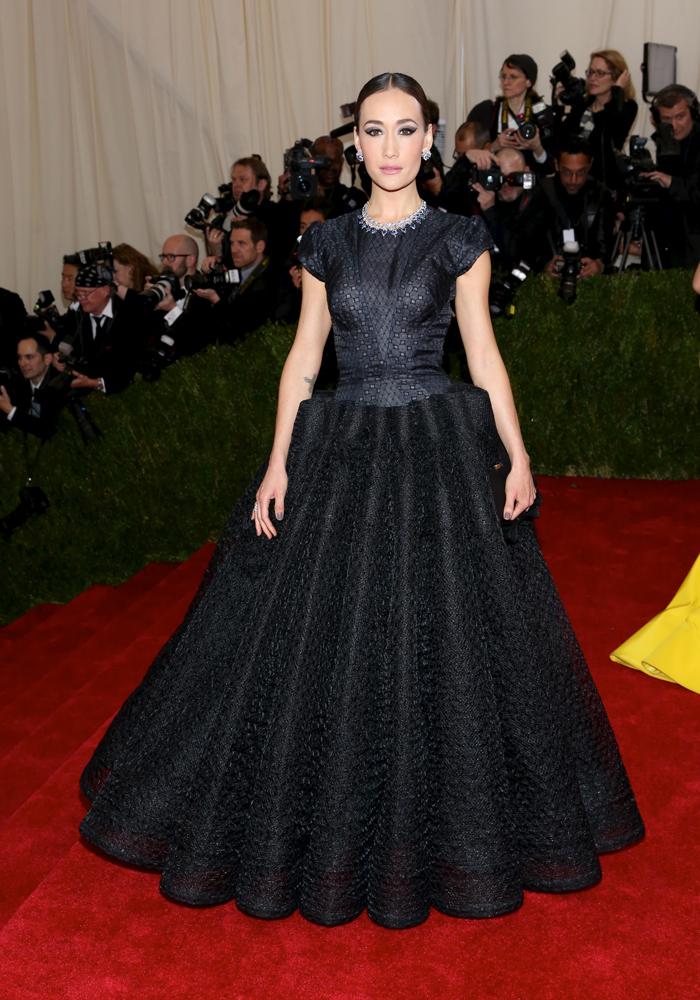 Karlie Kloss wore a witchy Oscar de la Renta gown that was quite fascinating upon closeup. The dress looks like burnished metal.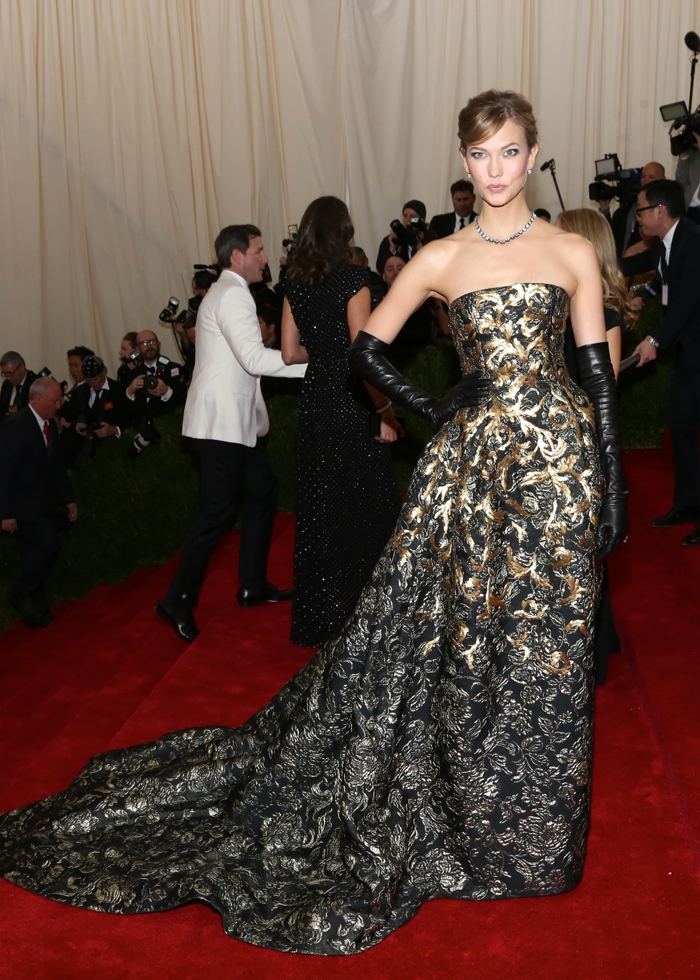 Photos courtesy of Getty & WENN