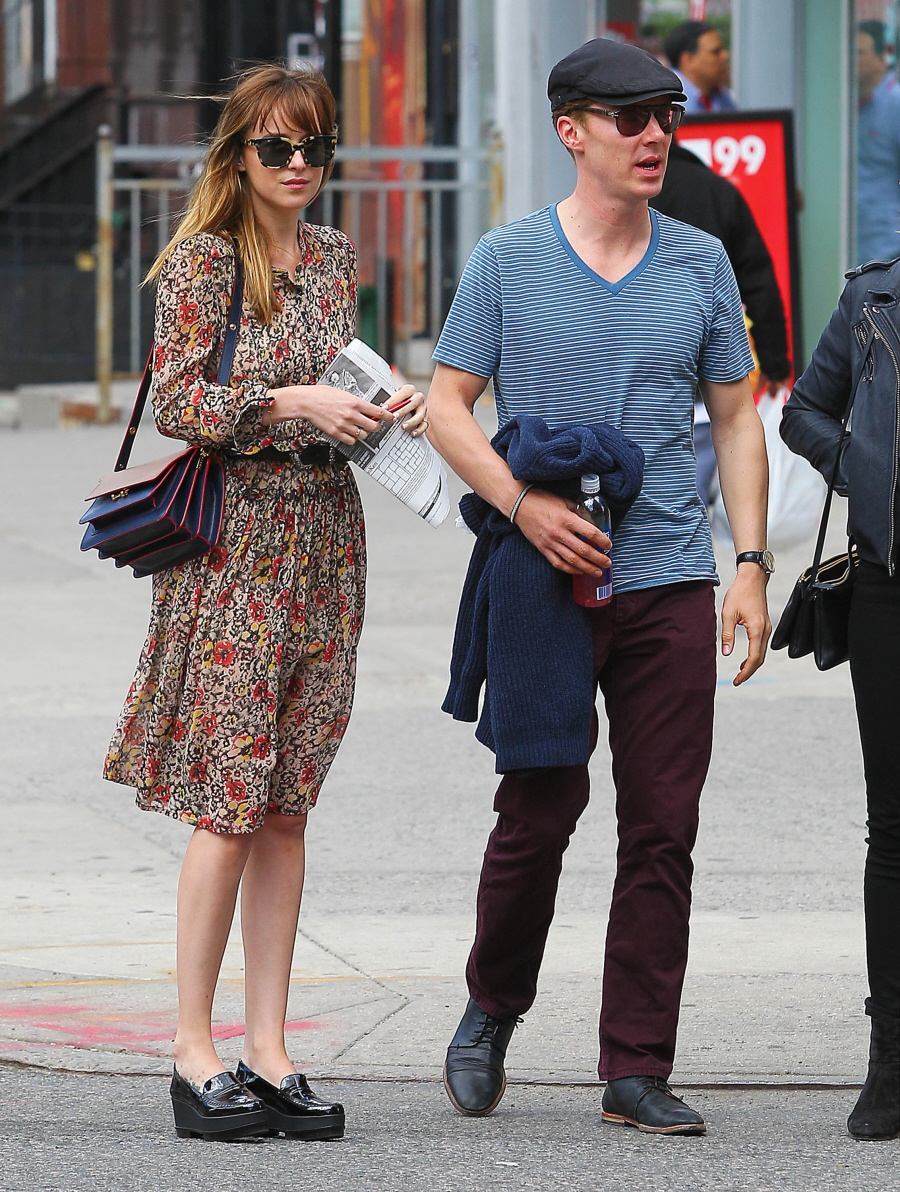 I feel like crying. Or maybe I feel like making some kind of Fifty Shades of Cumbercurls pun. Fifty Shades of Auburn Dong Muff? Fifty Shades of Bendy? Here are photos of Benedict Cumberbatch out and about with Dakota Johnson yesterday in NYC. How do they know each other? Are they dating? Was this their first date? Were they staying at the same hotel? Did they meet each other at the Met Gala? Do they have friends in common?!
As you can see in some of the photos, there was another woman with them, a woman some people think is Benedict's niece/assistant or something. While I'm a devout Cumberbitch, I'll admit that I'm not able to recognize his extended family on sight. I'm actually proud that I can't identify her.
As I said, Benedict, Dakota and this other lady were out and about. They went to a restaurant, where Benedict and Dakota laughed and played with napkins – Benedict put a napkin on his face and then his glasses on top of the napkin. I don't know what to think. Allegedly, Dakota has a boyfriend – she's dating actor Jordan Masterson (half-brother to Danny and Chris Masterson). The Mastersons roll with Xenu. Does Dakota roll with Xenu? Is Xenu trying to recruit the Auburn Dong Muff?! WHY WON'T ANYONE TELL ME?
PS… I actually made a concerted effort to not hate on Dakota Johnson, and believe me, it did take effort because she got to spend time with my Cumberboyfriend. But in case you need a refresher, before this Cumbernonsense went down, I already had an idea of who Dakota was and is. Hint: she's not all that bright.
PPS… THOSE PANTS.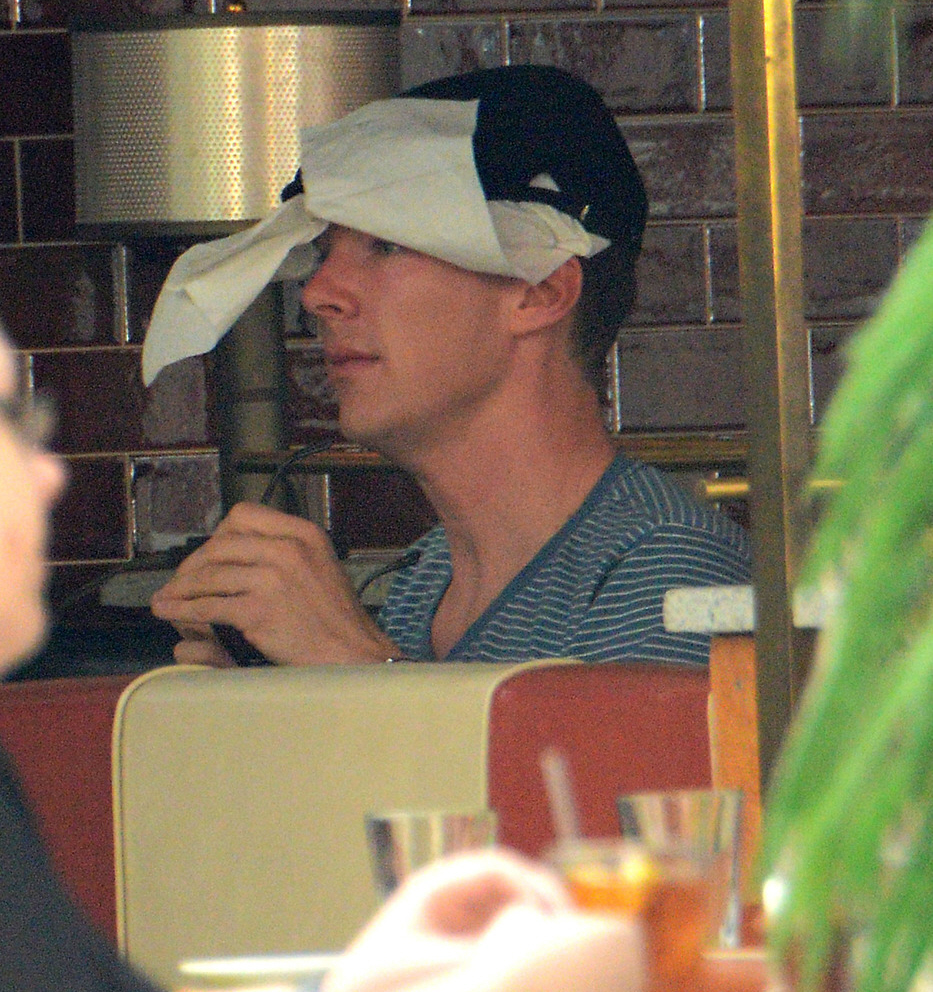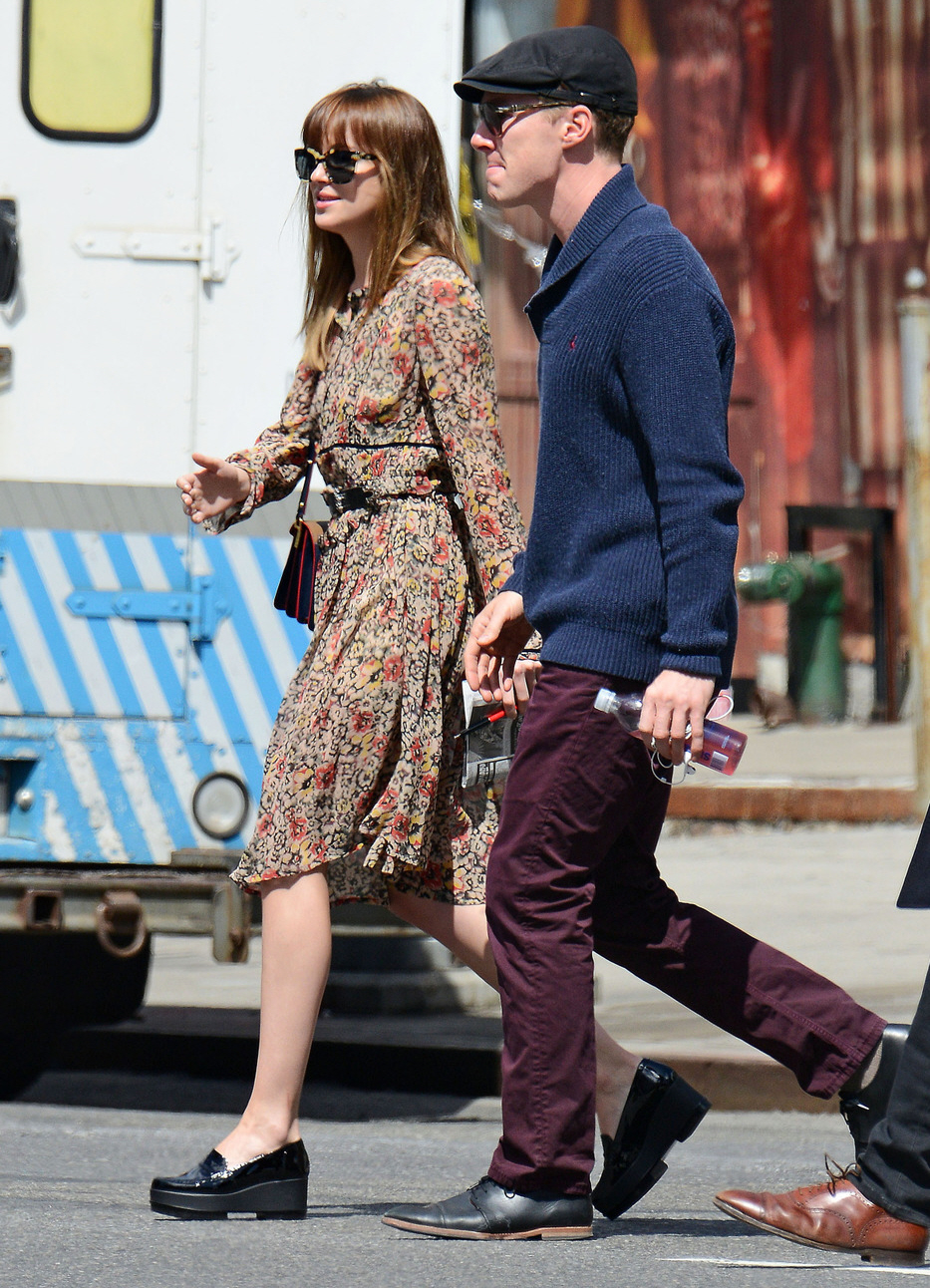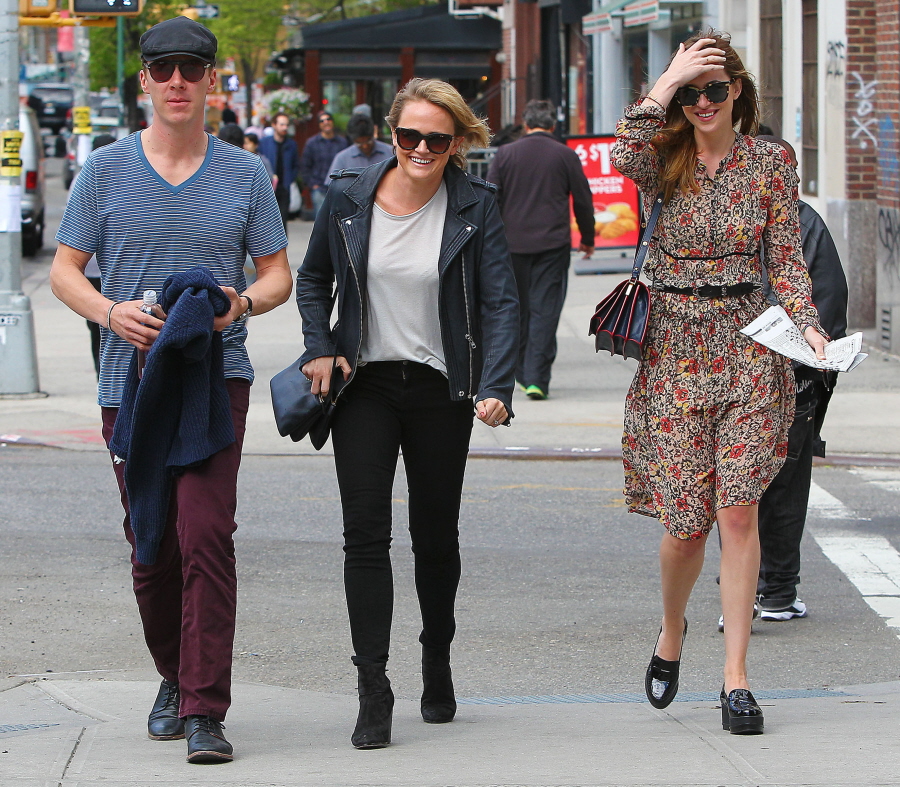 Photos courtesy of WENN, Fame/Flynet and Pacific Coast News.