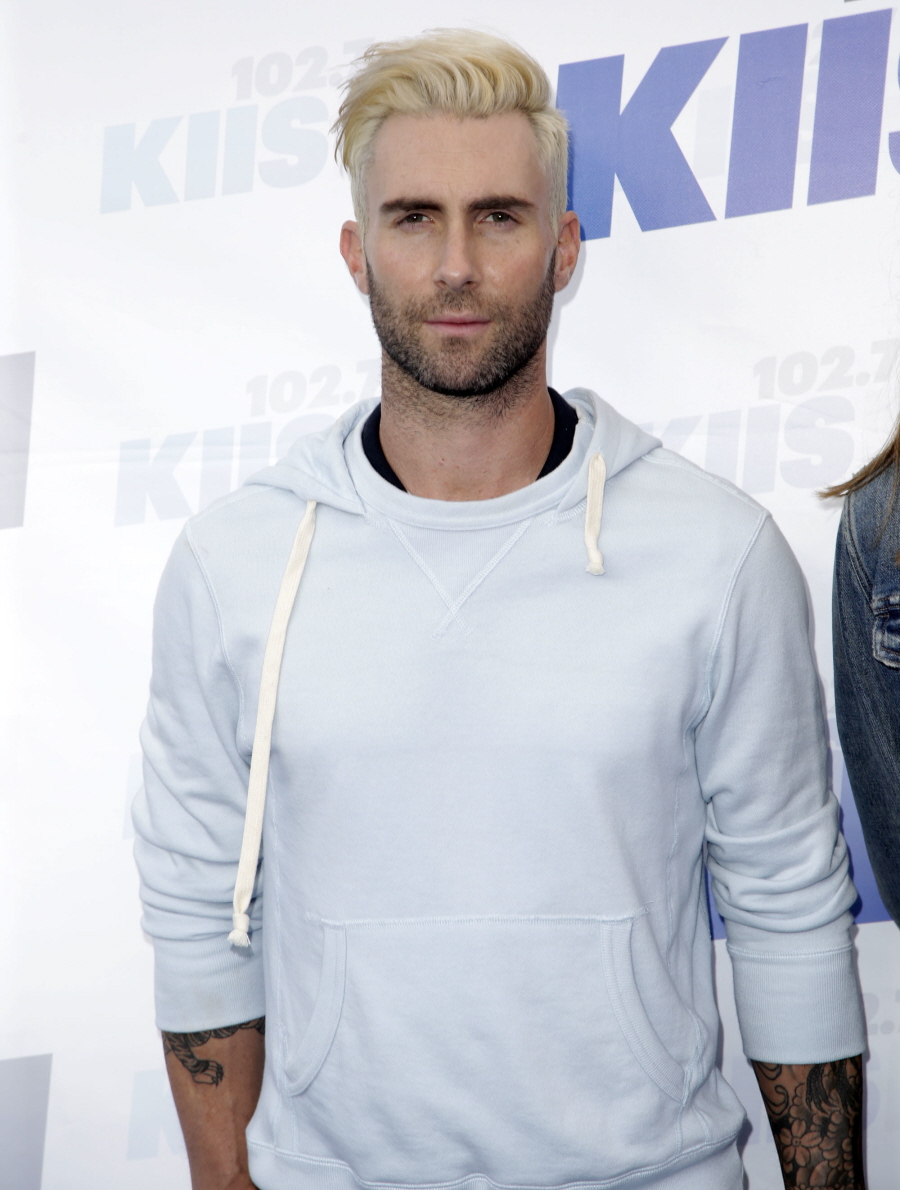 Two weekends ago, Adam Levine bleached the hell out of his dark hair. These are new photos of his blonde at WangoTango this weekend. Thoughts? I still hate it. He looks different with the unshaved mess on his face too – it's throwing me off. Like, when he was clean-shaven and he debuted the blonde, he looked like a Hitler Youth. But with the scruff, he just looks like an aging pop star clinging to something youthful. I think I even see some grey in his beard too. Or is that just a trick of the light?
Adam spent all of the last week being the butt of Blake Shelton's blonde jokes, and now Adam is insisting that he's going to be blonde for a while. But he does say that he'll go back to brunette for his wedding:
Adam Levine has taken an online beating for his new bleached blond 'do, but that's OK, as the platinum look has the seal of approval from his fiancee, Behati Prinsloo.

"Behati loves it," Adam told Billy Bush and Kit Hoover on Tuesday's Access Hollywood Live, during an appearance with his fellow "The Voice" coaches. "Most people aren't gonna like it, but I'm OK with that."

The Maroon 5 singer said there wasn't any specific motivation behind his new look – he simply wanted a change.

"I literally woke up and said I want to try something different," he said. "I'd never done it before."

Despite what others may think, Adam is happy with light locks – though he admits he's "probably gonna have to get rid of this before [the wedding] happens. I love my hair. It's not gonna be this way forever – trust me. I'm gonna have to change it back for something or other. I'm enjoying it."
Ha, I wonder if Behati really does like it. Maybe she's just doing the supportive-girlfriend thing: "Sure… it looks… okay. No, I love it! Yeah."
Meanwhile, have you seen the trailer for Begin Again, that film with Adam, Mark Ruffalo, Keira Knightley, Hailee Steinfeld and more? Mark Ruffalo in a romantic dramedy? YES. Mark is such a wonderful romantic lead. And thankfully, Levine was typecast as the douchey rock star guy.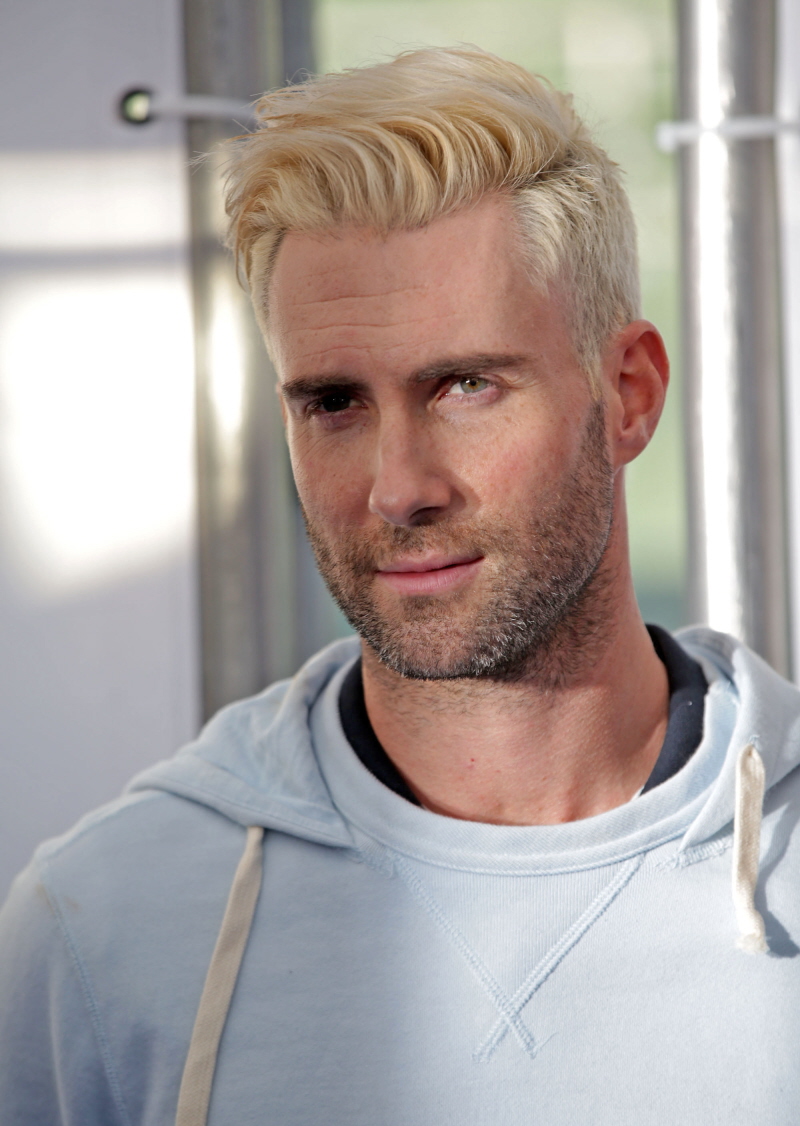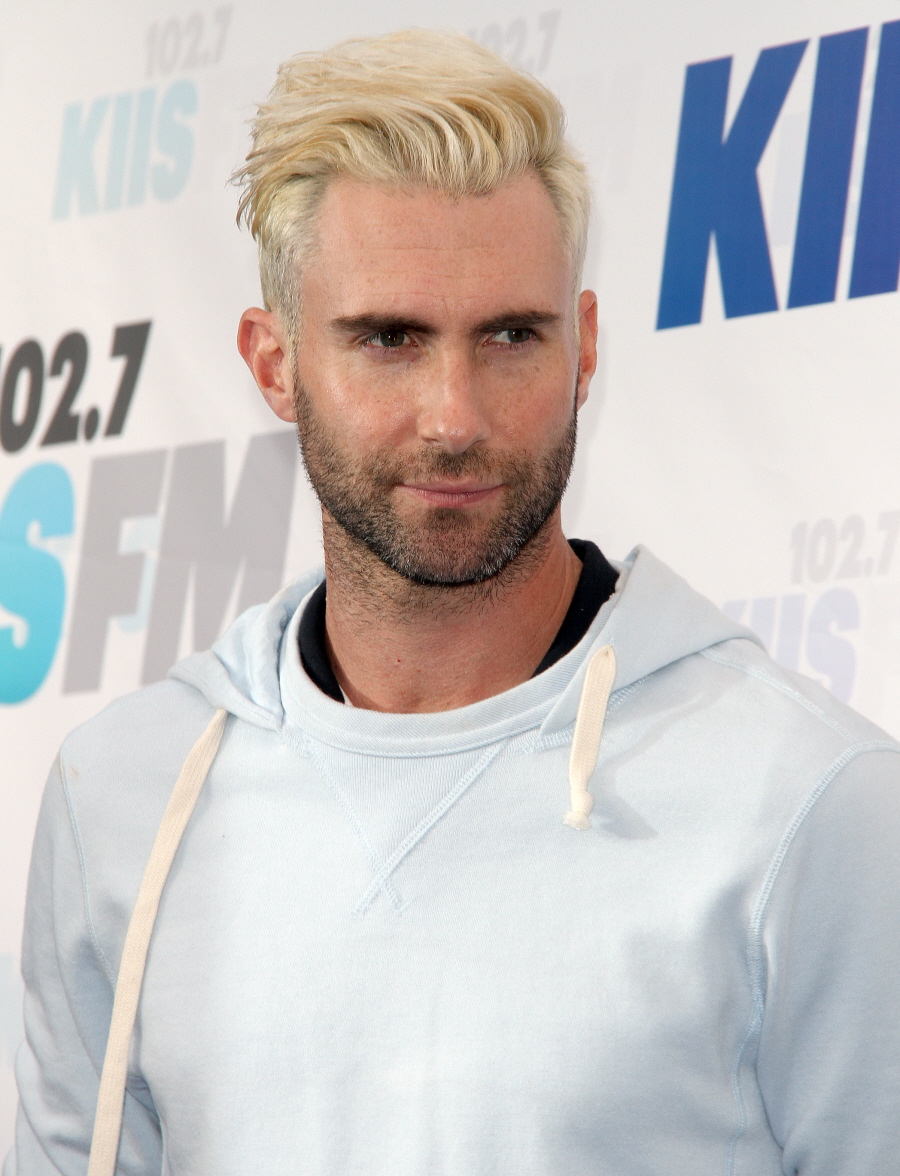 Photos courtesy of WENN, Fame/Flynet.