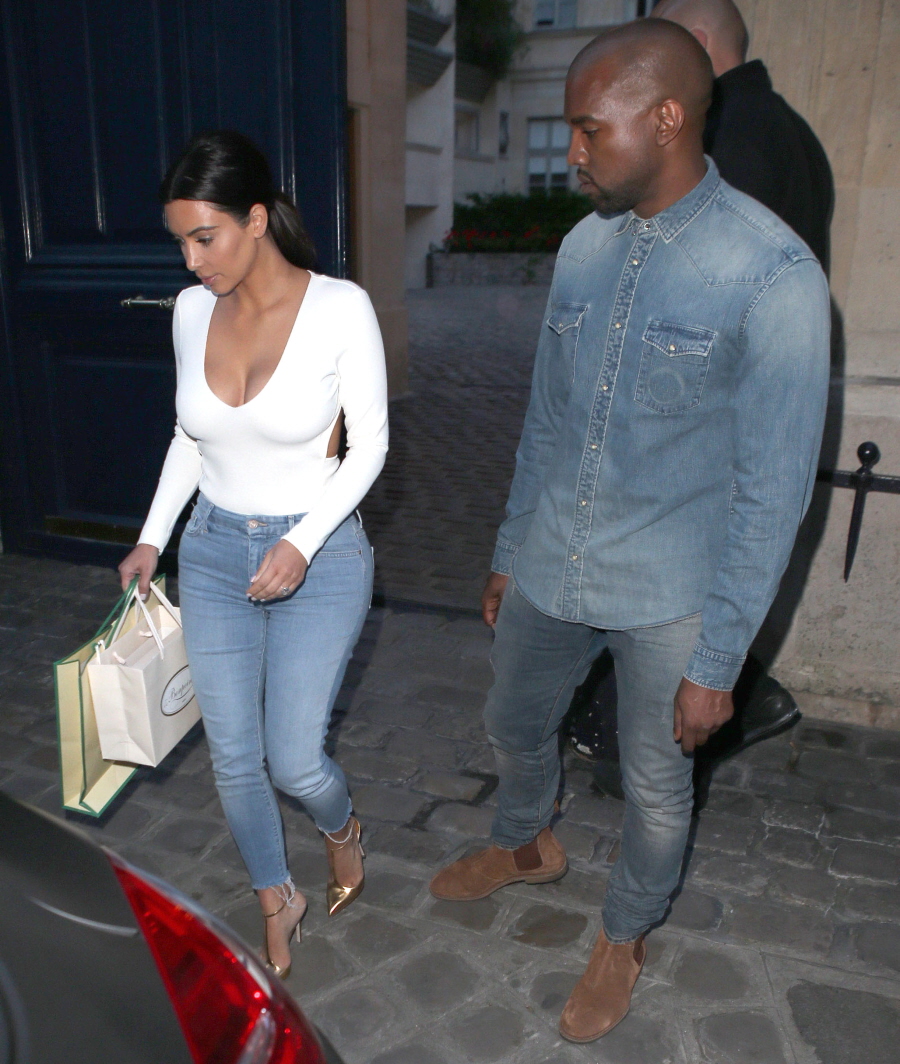 Here are some photos of Kim Kardashian and Kanye West out and about in Paris yesterday. Kim's jeans are… well… wow. THAT is what it means to be "poured into" something. How can she even breathe? I don't even know what's happening with the coordinating denim between them. Weird. It's so… Justin & Britney. Well, that's one way to look like gauche Americans in Paris.
I'm not even going to detail their day's itinerary because really, who cares? They were in and out of hotels, apartments, cars, whatever, and the paparazzi followed them everywhere, I guess hoping for a clue as to their wedding locale. Here's one thing I'll mention: they did stop for ice cream. Because, truly, I've always felt that Kanye prefers Kim a little bit thicker. He loves buying her ice cream and all kinds of decadent food. He's trying to fatten her up before the wedding.
As for the wedding… Jesus, I really don't even know. I understand that the media outlets and the paparazzi are obsessed with finding out the details so that we can have photos, but I have faith that when the wedding day finally comes (reportedly it's this weekend, Memorial Day weekend), we'll know. Kim will probably tell us. She'll probably make sure we have plenty of photos too. So, what are the latest rumors? I don't even know. Last week it was Florence, but I feel pretty confident that the wedding will be in Paris or somewhere close to Paris. E! News says it might even be Versailles after all. I doubt it, but sure.
Do you want some food details? I always enjoy the food details. When they ate at the Hotel Costes, Kim had: "Penne Butter, Salade Artichoke and asparagus, and drank Darjeeling tea with honey." Kanye had: "Paillard de poulet bio dore minute curry and chutney, and drank wine Saint Emilion Angelus." Nice. I'm surprised Kim is doing carbs, but Kanye must have encouraged her to eat.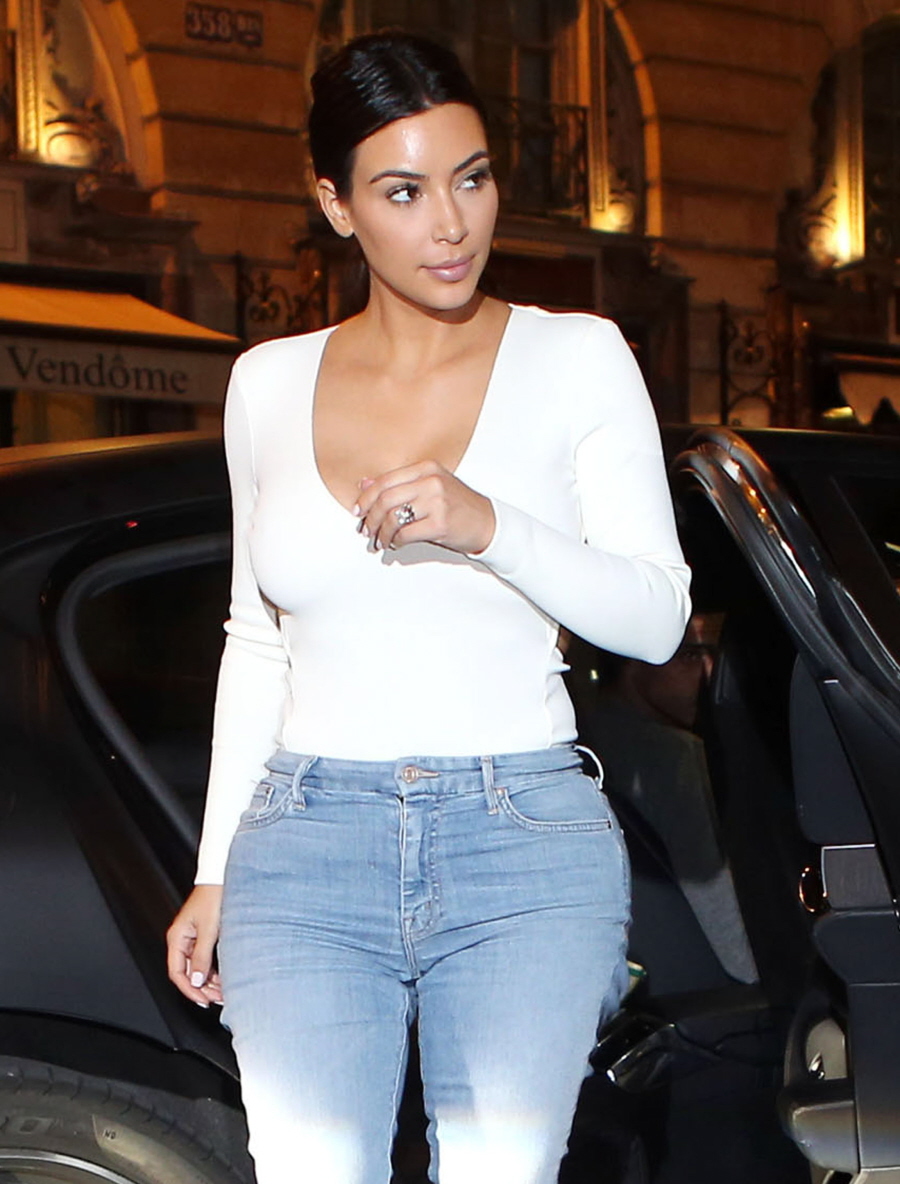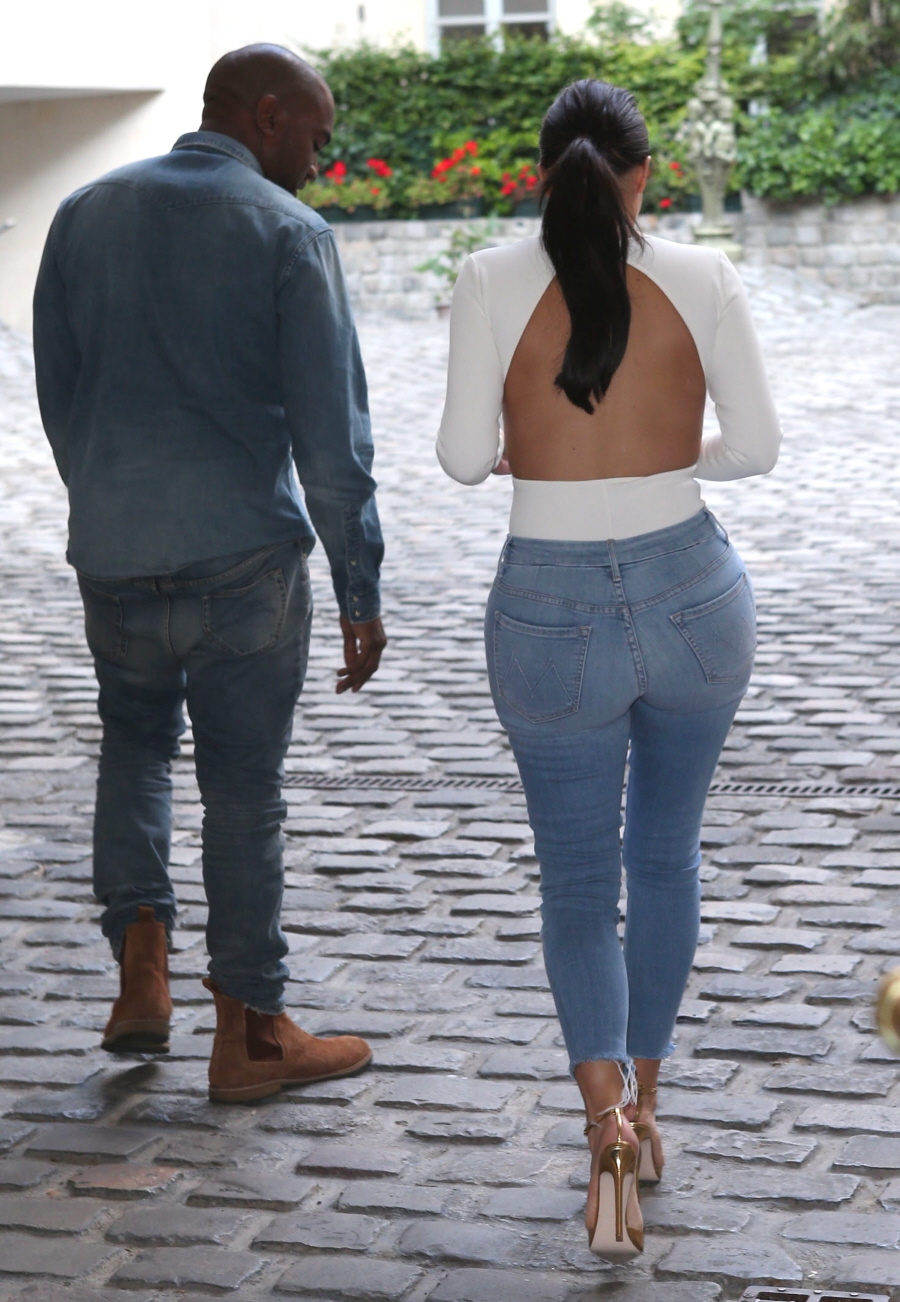 Photos courtesy of Fame/Flynet.