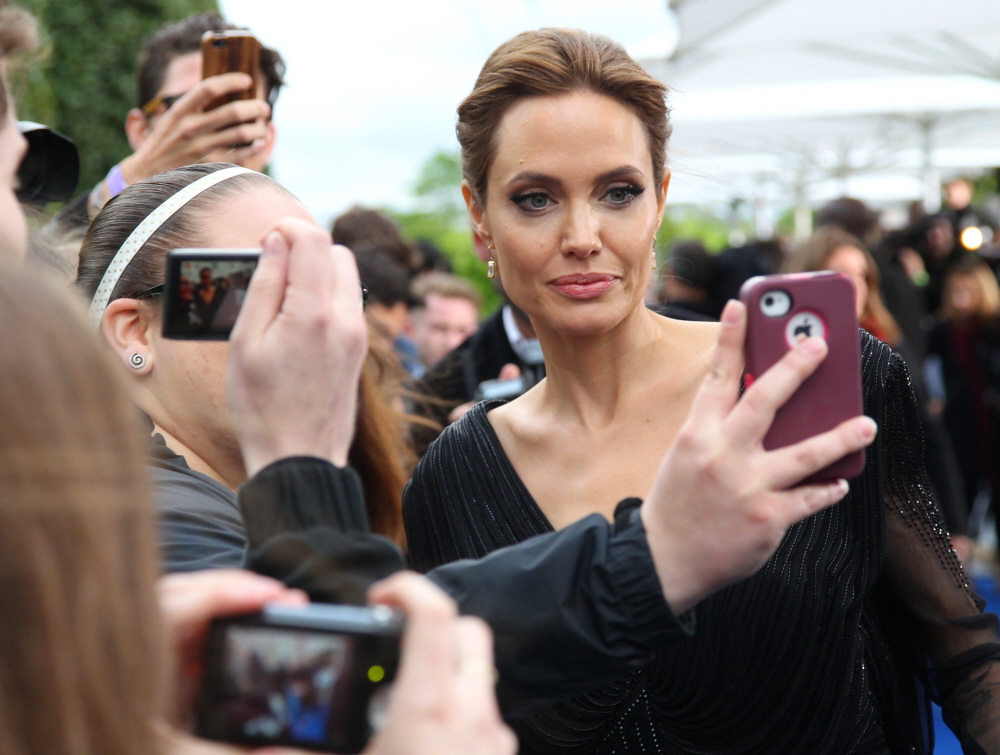 There are a bunch of new quotes from Angelina Jolie, but most of them are from little promotional interviews done all over the place. So, I'm condensing some of the better quotes from assorted interviews. Also: Maleficent opens this weekend in the US, and industry analysts think it will bring in $64 million domestic in the opening weekend, plus Disney is going to sell the crap out of it overseas. Oh, and the LA premiere is tonight! I think. Just an FYI – I'm hoping Angelina gets a new makeup person.
Maleficent is about outsiders & outcasts: "There are people today, especially kids, that have been bullied and felt like they are outsiders or felt different. And I loved that this goes in that direction."

Angelina has been around for a while: "The nice thing about being around for a really long time is you stop worrying about your career and you get to just really think about what you want to give to the audience and the experience you want to have."

Getting to play: "It was play time! It's the thing that we forget as actors: we take ourselves so seriously. It's entertainment, it's fantasy, it's fun. It was the little girl in me stepping into this character that I'd always been very curious about. When I saw my shadow (as Maleficent), it was as if it was the little girl looking at the shadow on the wall and thinking, 'Wow, we've grown up! And they're letting us play her. How fun!'."

Serious actors aren't supposed to do fairy tale movies: "Fortunately, I've never listened to that. I do all different types of things. I've always gone back and forth with action movies because I love them and I have fun with them. Then I've done serious movies … I've tried very hard to always do a bit of everything so I'm always allowed to do a bit of everything. But, honestly, I never thought I would be able to do a Disney movie. I certainly didn't think I would do something that was so comedic, because I don't think of myself as being able to be funny."

Working on Unbroken in Australia: "I loved working there. The children learned how to surf and skate. We loved the zoo (Taronga) — I slept in the zoo three times by the time we left, with your crazy birds. The first morning I woke up in the zoo, about 5 o'clock, I thought Brad was outside playing a trick on me with a whistle. It was your crazy birds! I didn't actually think it was possible to make that sound that early in the morning."
[From Reuters & News.com.au]
I'm glad Angelina is promoting this film so much and it really does feel like she believes in it. I think it's a bad idea to underestimate what the Disney Machine plus the Jolie-Pitt Machine can do when they join forces. This might make crazy money. But I'm guessing Disney just hopes to make their money back domestically and pick up some extra cash internationally. We'll see.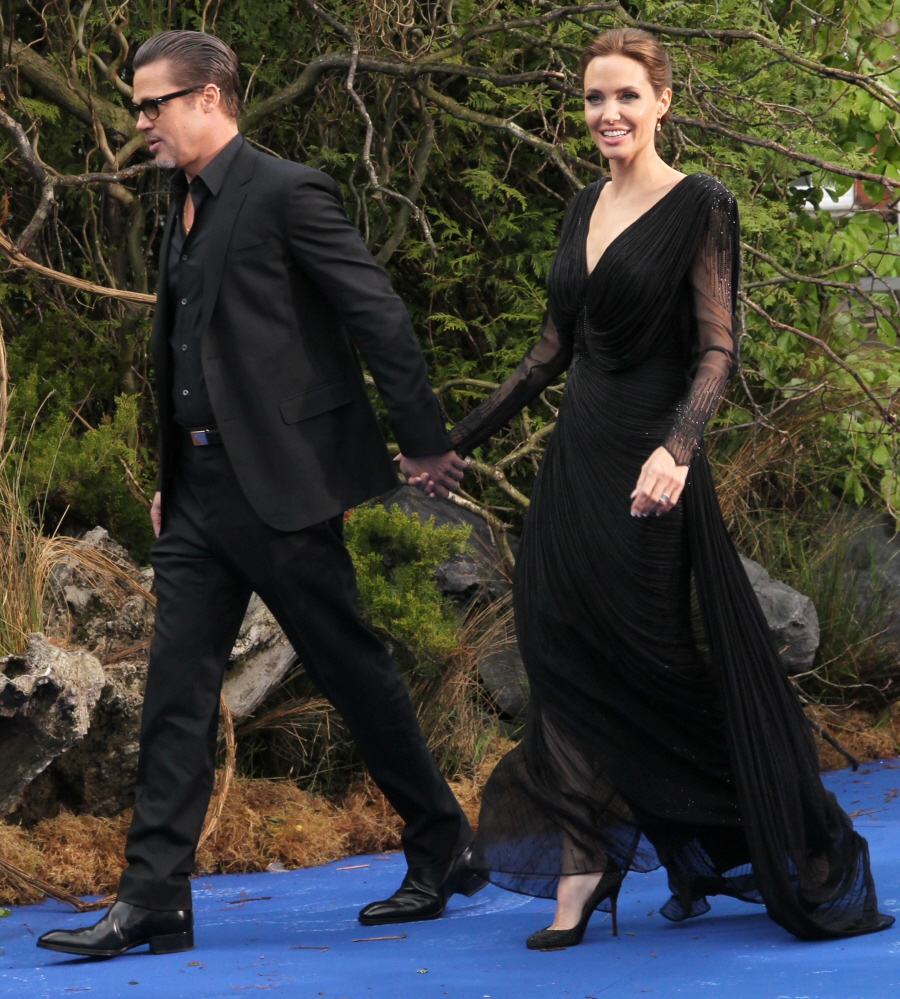 Photos courtesy of Fame/Flynet.