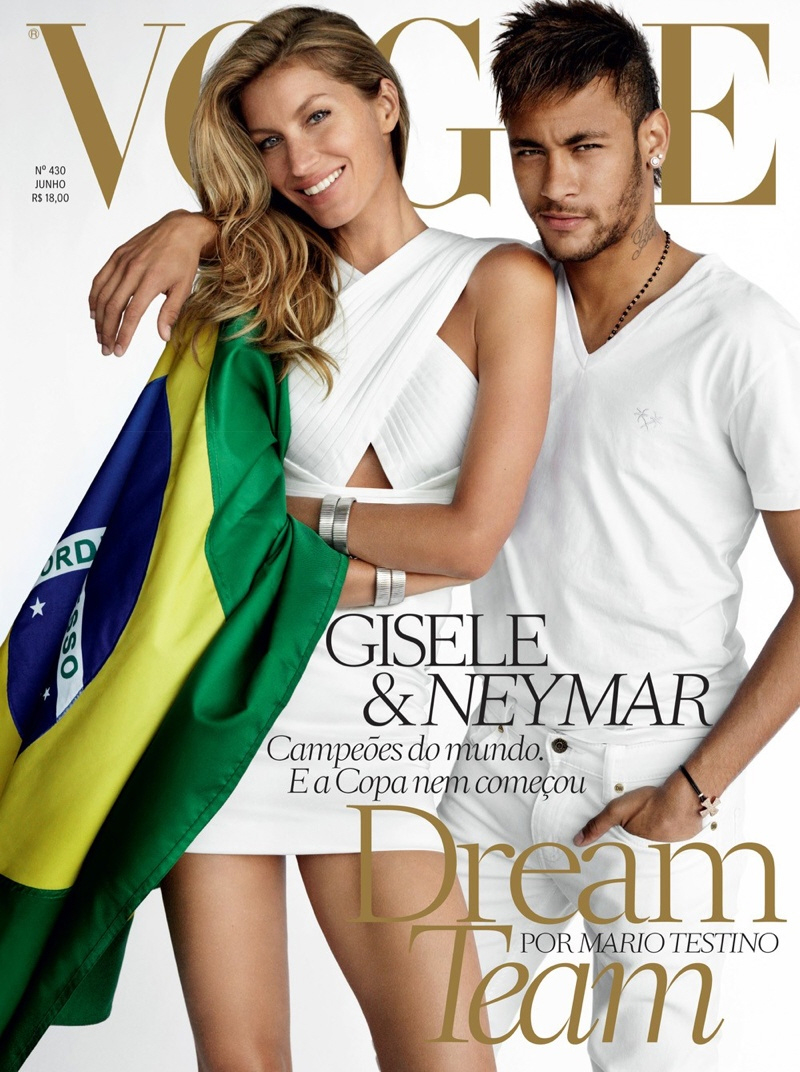 This is for all of you looking forward to the World Cup in just two weeks (it's two weeks away, right?). Various international editions of Vogue have been pairing their country's leading football players with models (Ronaldo with girlfriend Irina Shayk covering Vogue Spain, perchance?), and Brazil decided to do the same. Brazil is hosting the 2014 World Cup, so that makes this Vogue cover extra special – Gisele Bundchen and Neymar (Neymar da Silva Santos Júnior), two of the most famous Brazilians in the world. Neymar plays for FC Barcelona, but he will be playing for his home country at the World Cup. I'm including additional shots from the magazine, as well as unofficial snaps from Instagram.
So, what are the thoughts on the photos? Gisele isn't annoying me at all here. She looks cute with Neymar, who is… adorable. I don't really follow football at all (or as I call it, soccer), so the athletic world where men like Neymar are considered gods… well, I barely pay attention. He's cute though. He's got a great SexyFace. Good luck to him and good luck to Brazil… I'm worried that the World Cup is going to be a clusterwhoops of demonstrations, riots and tourism hell.
In other Gisele news, she's taking over from BRAD PITT to become the new face of Chanel No. 5. Remember the ads? Of course you do. I'm glad Chanel's experimental "let's pay Brad Pitt to talk about space and the wonderment of time" campaign is done. Back to something tried and true: a pretty model hawking perfume. Apparently, Chanel re-hired Baz Luhrmann to direct Gisele's commercials.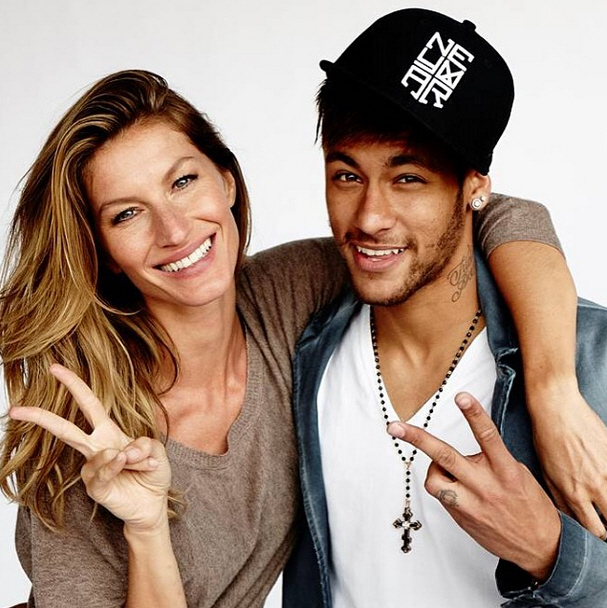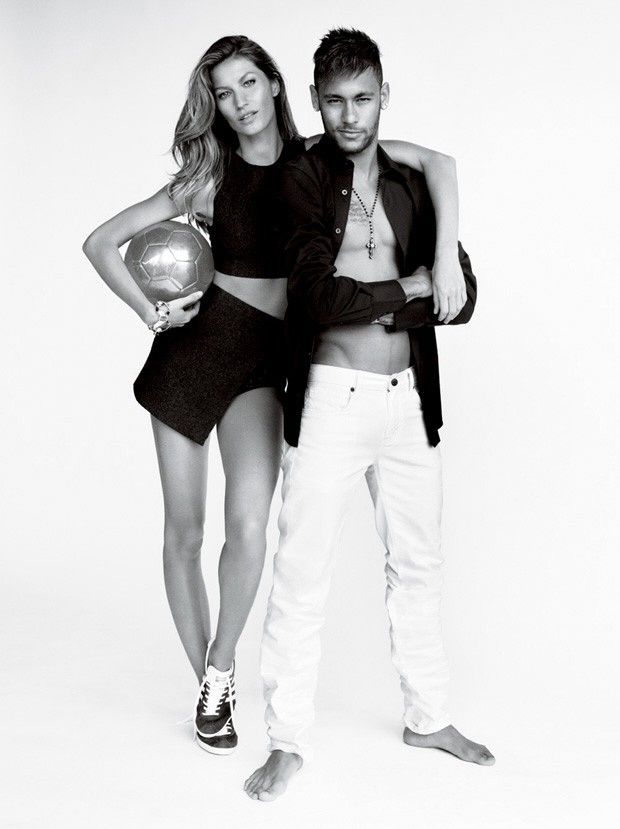 Photos courtesy of Vogue Brazil, Instagram.